This post has not been vetted or endorsed by BuzzFeed's editorial staff. BuzzFeed Community is a place where anyone can create a post or quiz.
Try making your own!
3 Tips From An Olympian On Surviving The Superficial Social Media Age
From former U.S. Olympic luger and viral Beyoncé dancer Kate Hansen
Do internet, smartphones and social media truly make us more connected, or do they simply weaken the authentic bonds we used to enjoy? Kate Hansen, a former Olympic luger on the USA team, provided insights to high school students on how to be real in a superficial social media age. Hansen teamed up with Springville High School in Springville, Utah in their annual Mental Health Awareness Week to openly discuss her personal experiences with mental health. She passionately shared tips with students on how to successfully see past the many filters that people use, especially on social media.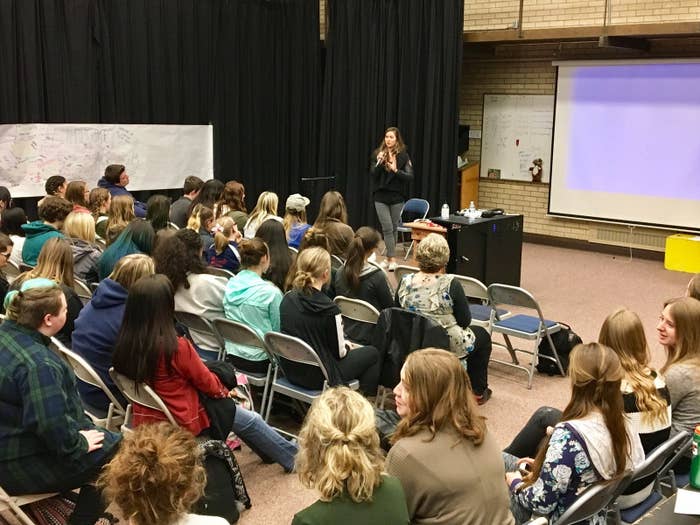 1.
Remember that what you see on social media is NOT real
A social media post is just one carefully chosen and enhanced moment in someone's entire day or week. Yet we still characterize someone for that moment and that moment alone. For example, Hansen worked 11 years for essentially four minutes on the ice. She was defined by those four minutes rather than the many other moments that had shaped her entire life. In this day and age, we do the same thing with social media and it is frankly not reality.
2.
Ask questions and mean it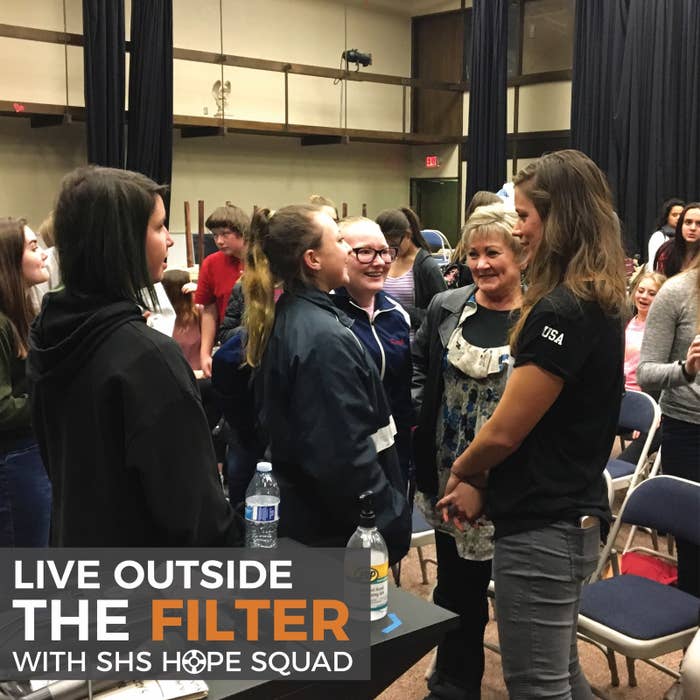 3.
Use weaknesses as an opportunity rather than a threat
We all have weaknesses and we all have trials. Are we going to sit there and let them stare us down? Or are we going to use them as an opportunity to do something that's never been done before? Social media may expose weaknesses in ourselves, however Hansen encouraged that we use those weaknesses to our advantage. She shared her experience about the Olympic Trials with a broken foot. Encompassed with devastation, she found herself with two options. She could either sit and cry about the circumstances, or she could face them with confidence—she did just that. She worked to build her arm muscles and gain killer upper body strength to have one of the top three starts. When outside influences tear us down, we must find inner strength and seek opportunities for growth.
Hansen concluded by encouraging everyone to "stop freaking comparing ourselves" and remind everyone to love who we are and be authentic in all we do. This is the only way to survive.