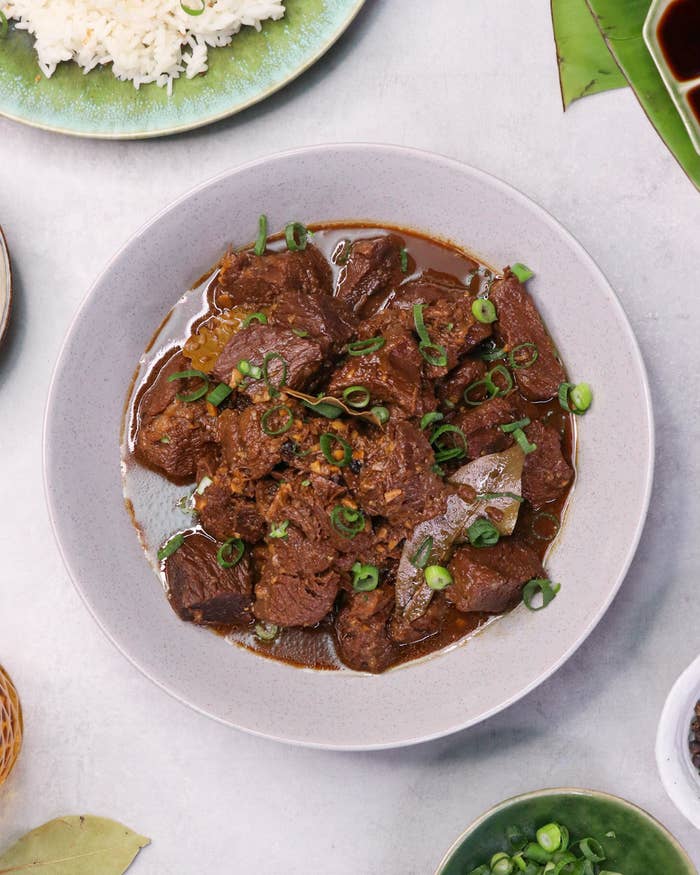 Ingredients
1kg beef, cut into 3cm cubes
1/2 cup soy sauce
1/2 cup coconut vinegar
1 tbsp coconut sugar
3 cloves of garlic, minced
3 bay leaves
1 tsp whole black peppercorns
1/2 cup water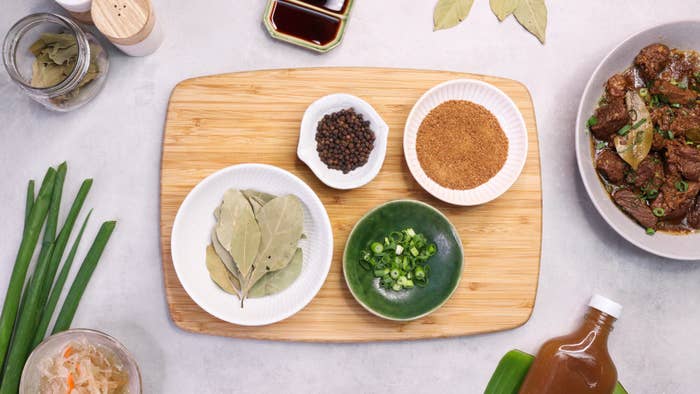 To Garnish
2 spring onions, finely chopped
Method
1. Place the beef, soy sauce, coconut vinegar, coconut sugar, garlic, bay leaves and peppercorns in a medium sized pot. Mix together until well combined, then place the pot into the fridge to allow the meat to marinate for 3 hours.
2. Place the pot over heat, add the water and bring to the boil. Then turn down to a simmer and cover with a lid. Cook for 1 hour or until the meat is tender.
3. Remove lid and simmer for another 10-15 minutes or until liquid has reduced.
4. Serve with plain or garlic rice and garnish with spring onions.
#MoreFunAwaits you in the Philippines. Visit morefunawaits.com to learn more about the Philippines' new and exciting adventures.