Our Queen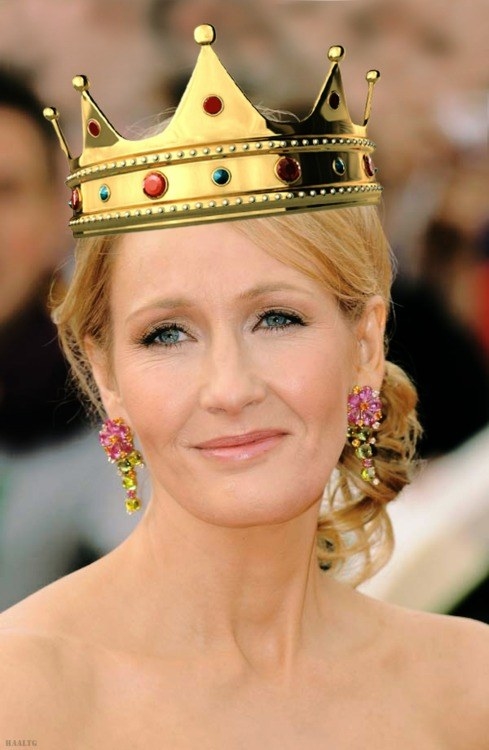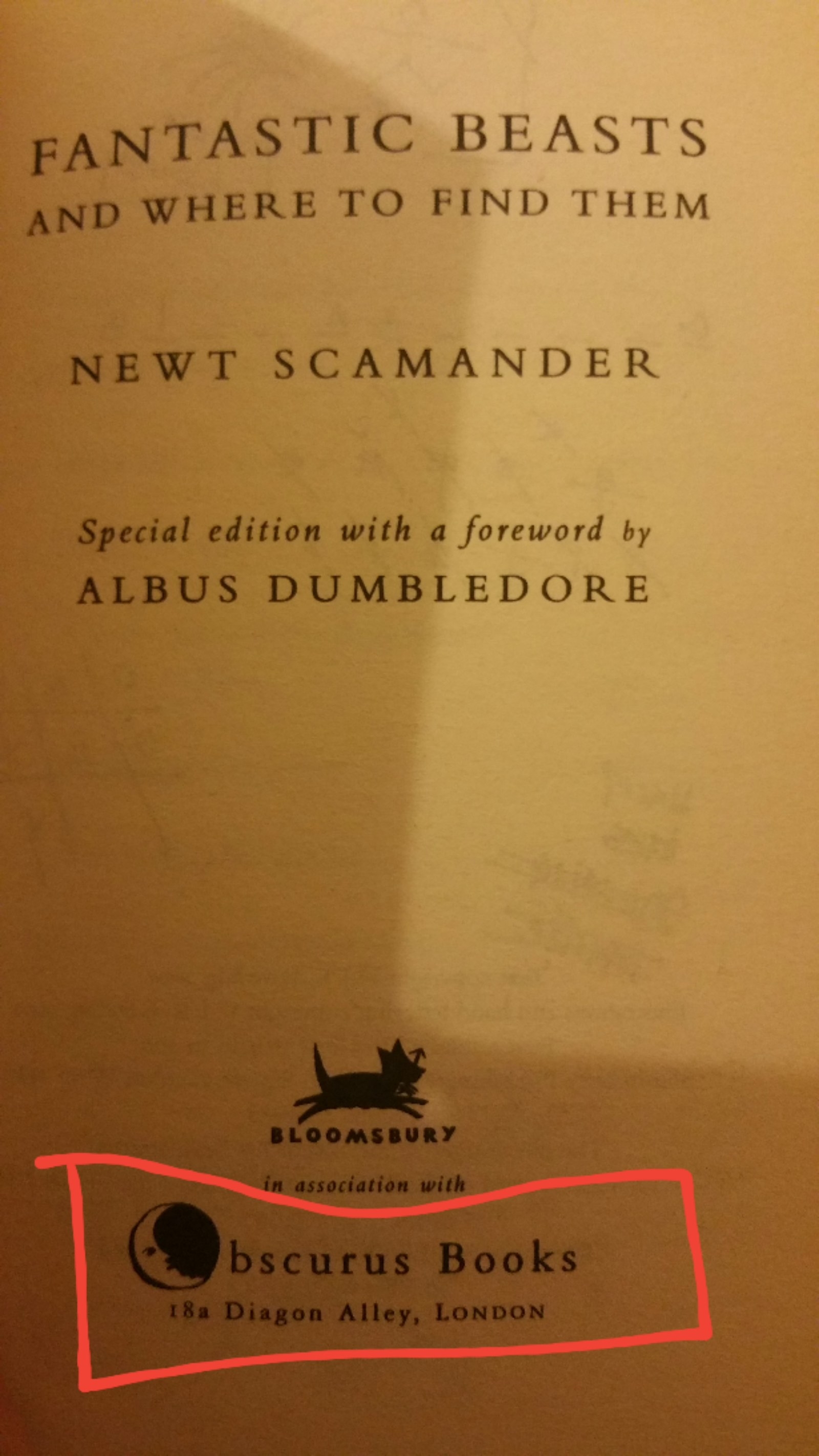 The fictitious textbook is published by none other than:
Obscurus Books
18a Diagon Alley, London
The O of the Obscurus, looking strangely like an inverted colour scheme of the Obscurus we see in Newts' suitcase.
This leads to a cacophony of questions...
Why this publisher?
Is there a reason that the last scene we see of Newt, is him boarding a ship back to Britain, to do, as he says he will be, 'publishing his manuscript at the ministry'?
Is there more to the obscurus that was killed? The one that Grindelwald wanted so desperately on his side?
Was the obscurus, in fact, killed? The camera does show us a tiny wisp of black obscurus flee over the edge of the City Hall destruction...
The questions go on and on and on. We see, yet again, the timeless effort J.K. Rowling puts into her work. She has tied together two pieces of her art, written 15 years apart by using the same word, and the questions have already begun to roll, to create intrigue and suspense.
Why will the fandom go on? Because this is what she does. She forward plans. She leaves us little clues. Clues we do not perceive or understand until we re-read the Harry Potter series 5, 10, 20 times over. She is a masterful ninja, providing her loyal fans snippets of the future, all the while surprising them at every turn.
She is our Queen because she understands that readers, and now viewers of her written word, like to be challenged. That these people want to find the connections that the curious mind craves. She is our Queen because she encourages and allows her fans to use their own imagination in interpreting her events.
What will be next in the Fantastic World Series? Only J.K. Rowling can tell us that. But until then I am sure the Potter world of which I belong, won't let me down in creating an intricate web of what may or will come next!
Image credit:
Fantastic Beasts Poster:
http://cdn1-www.comingsoon.net/assets/uploads/gallery/fantastic-beasts-and-where-to-find-them/fantasticbeastsposter.jpg
J.K. Rowling:
https://meganmcrae12.files.wordpress.com/2012/09/queen-rowling.jpg
This post was created by a member of BuzzFeed Community, where anyone can post awesome lists and creations.
Learn more
or
post your buzz!