Remember how we started 2018? It was all about being woke and dodging negativity?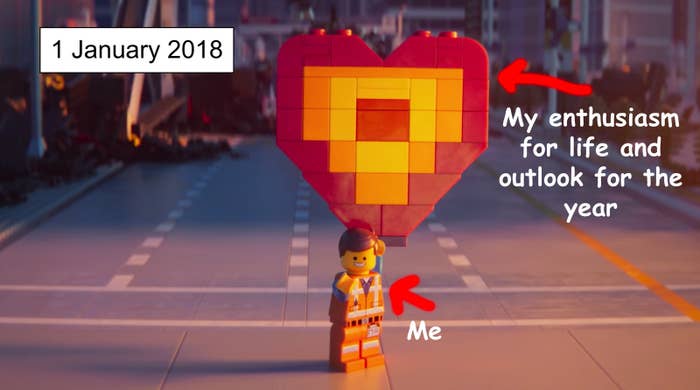 Yeah, that lasted for, like, the whole of January.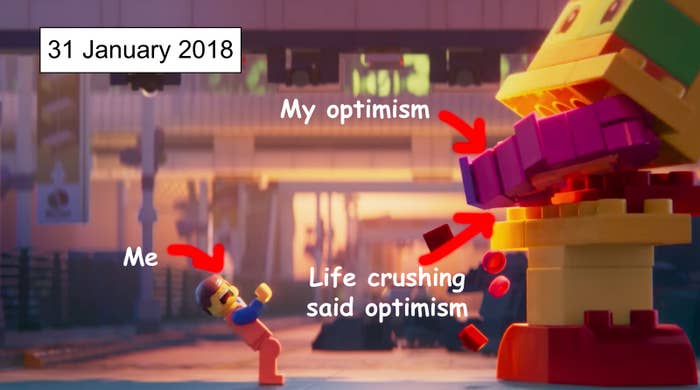 The LEGO Movie 2 basically takes that sentimental implosion and runs with it.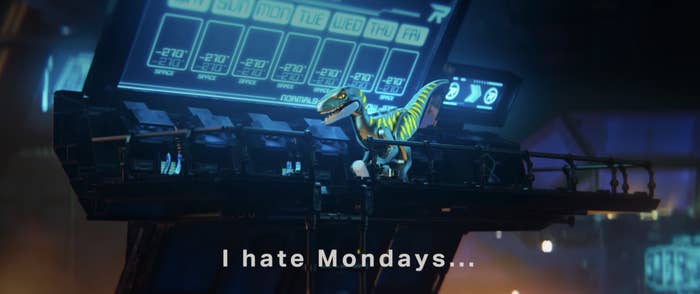 Unlike its predecessor, where everything was awesome and plastic and shiny, in The LEGO Movie 2, we're reintroduced to the city of Bricksburg after the events of Taco Tuesday.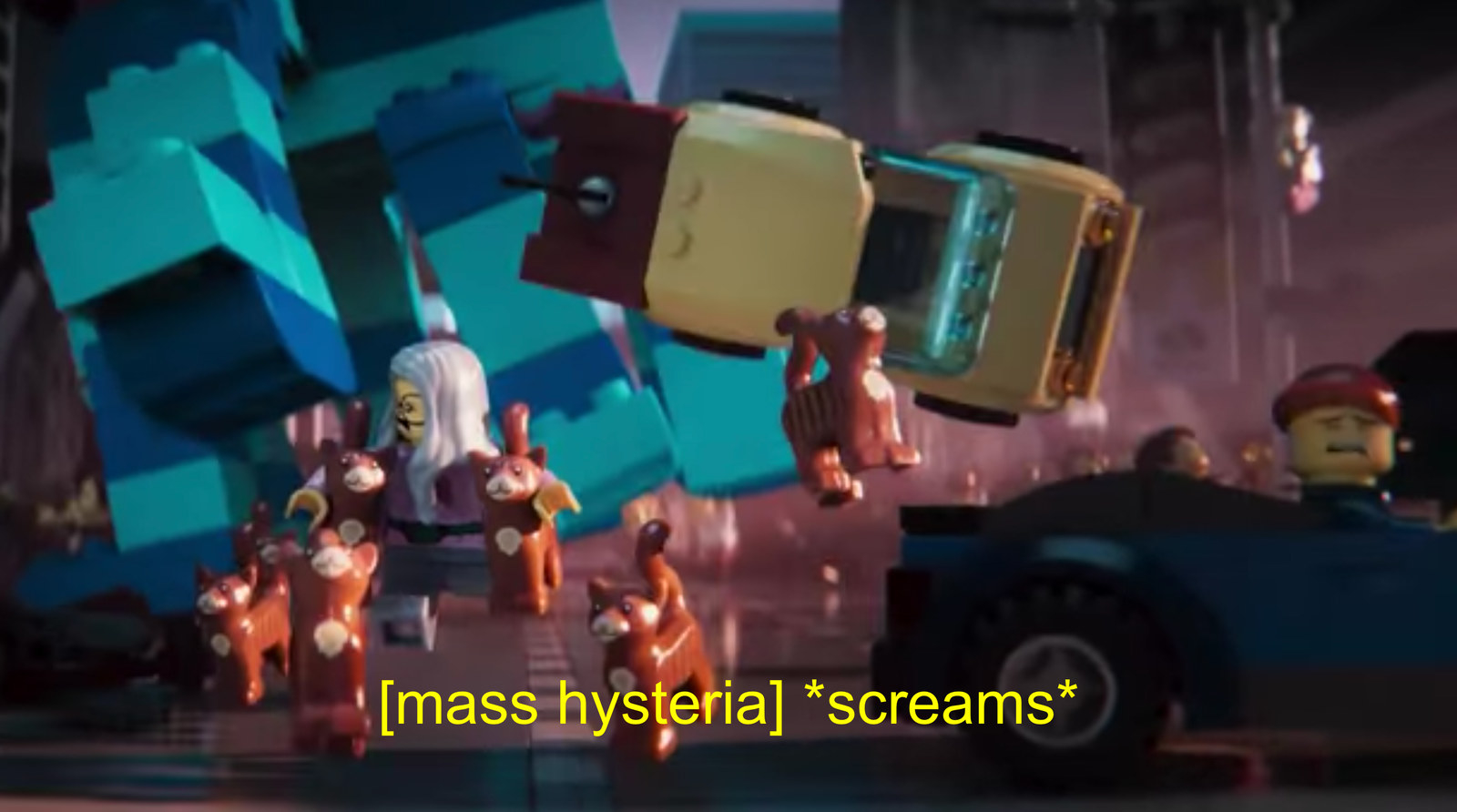 In post-apocalyptic Bricksburg, brooding is the norm, and it kinda sucks...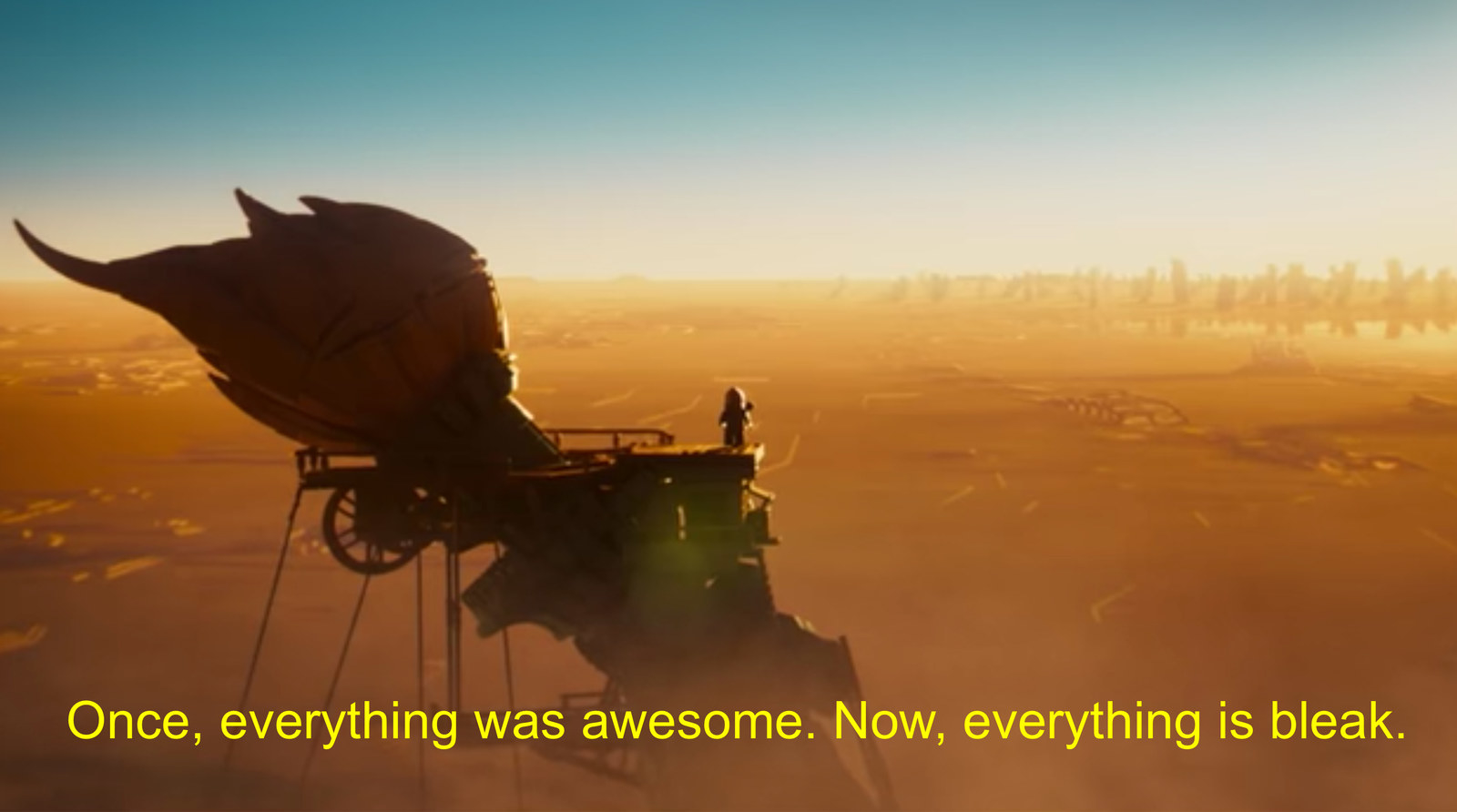 ...but so does hyper-positivity. And no one can deal with how unrealistic it is.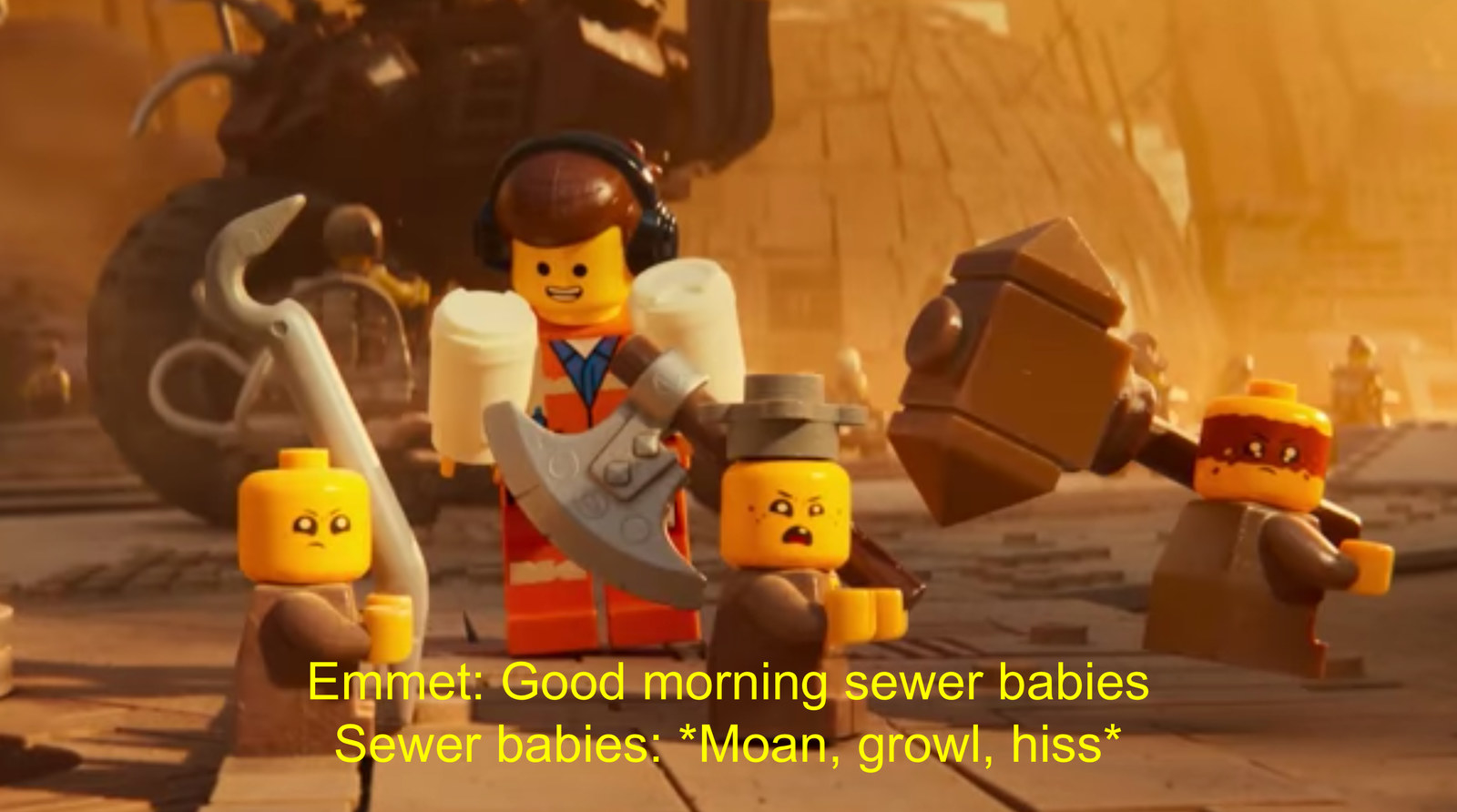 In fact, the baby-voiced DUPLO invaders kill everyone with their ~posi vibes.~
However, not all hope is lost. Our heroes still agree that coffee is a cup of goddamn positivity.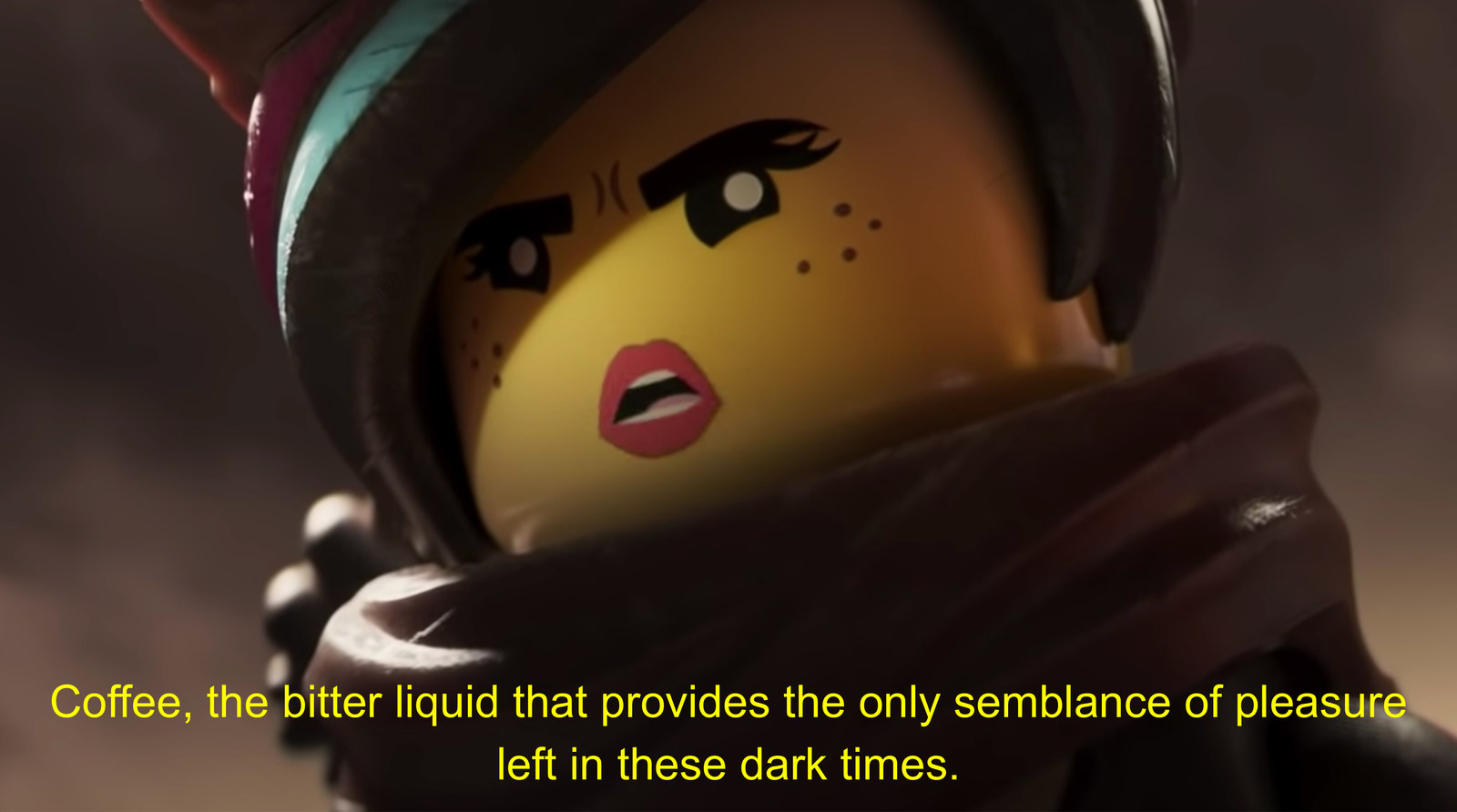 And when it comes to their preferences? Our heroes are accepting of all.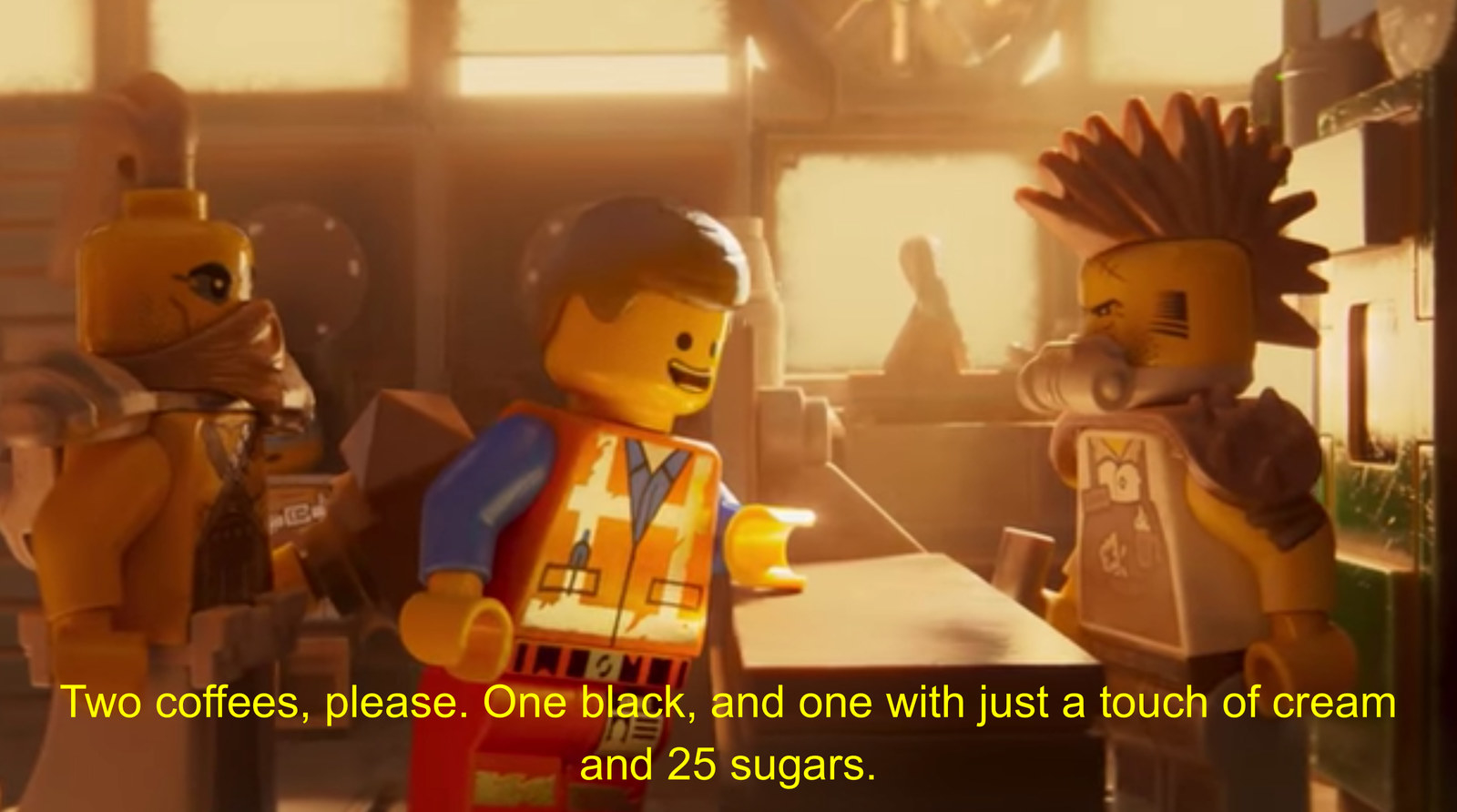 When it comes to finding hope when all seems lost, The LEGO Movie 2 shows us that it's all about staying level-headed in the midst of mass hysteria.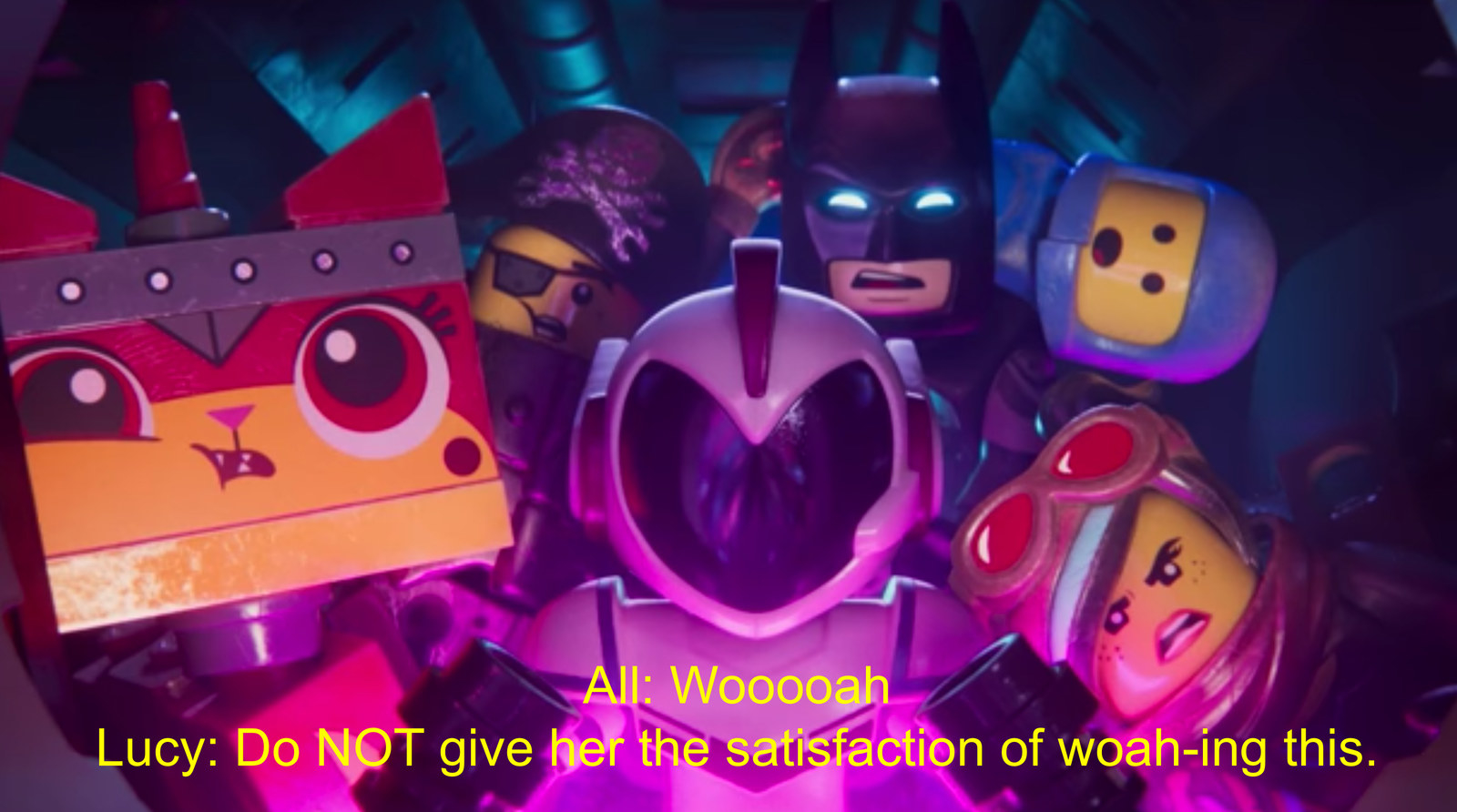 And there are always people willing to help when times get rough.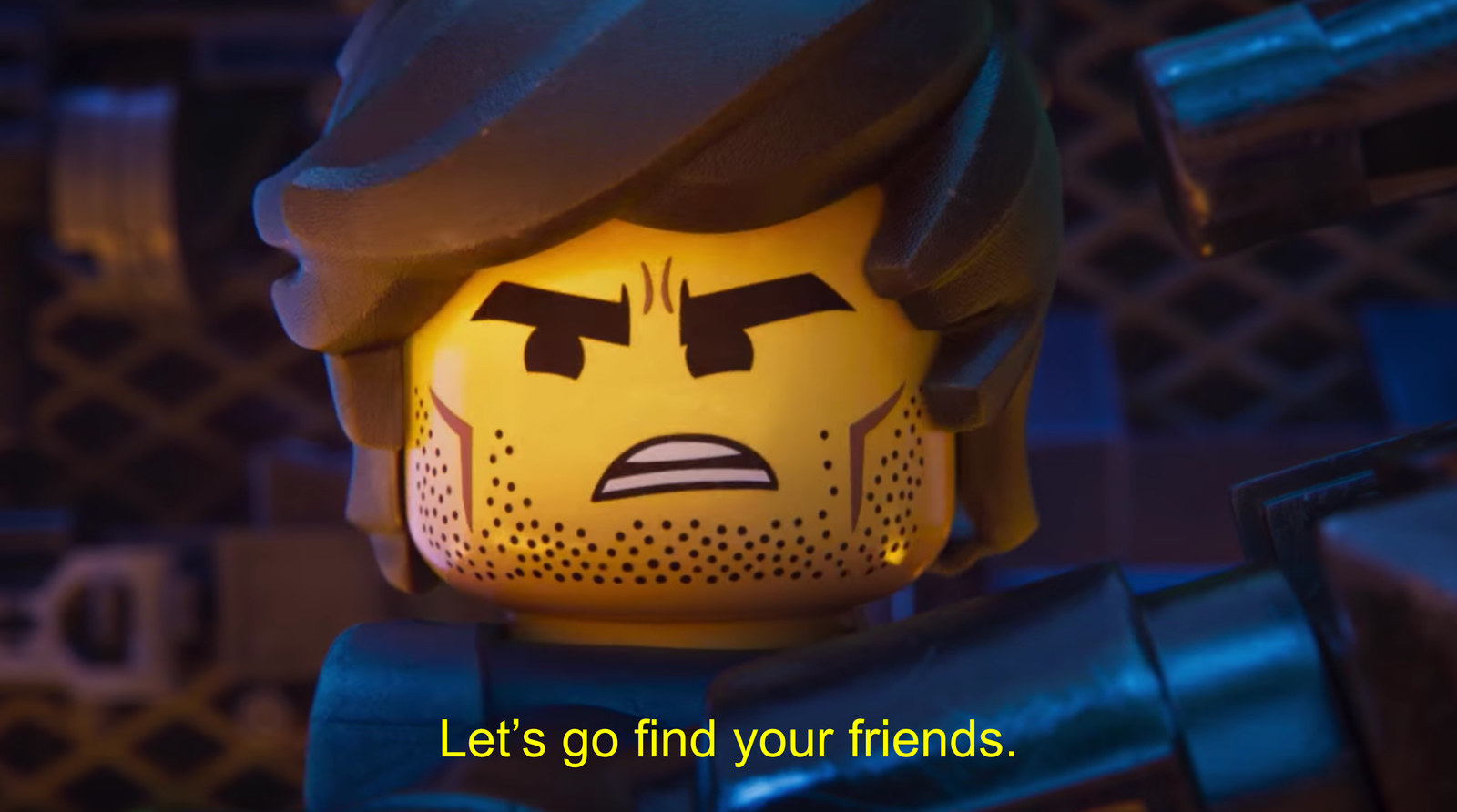 The moral of the story? Real positivity is about authenticity and doing your best. Not about making everything rainbows and butterflies, or even killing the vibe with energy-sapping cynicism.
The LEGO Movie 2 tells us to embrace our true selves – but to also keep our eyes open to what's actually happening.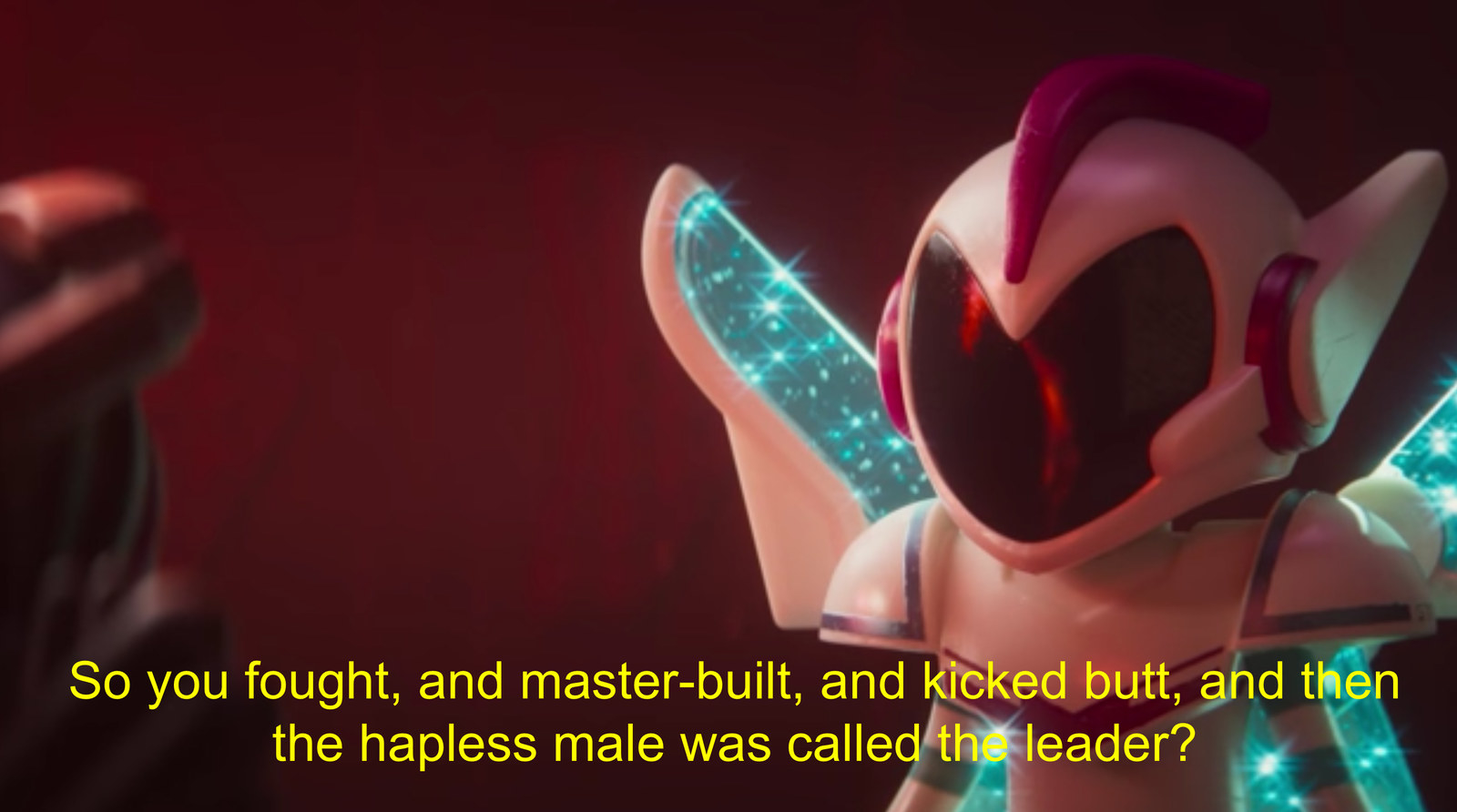 So you know what? Enjoy that teenybopper playlist...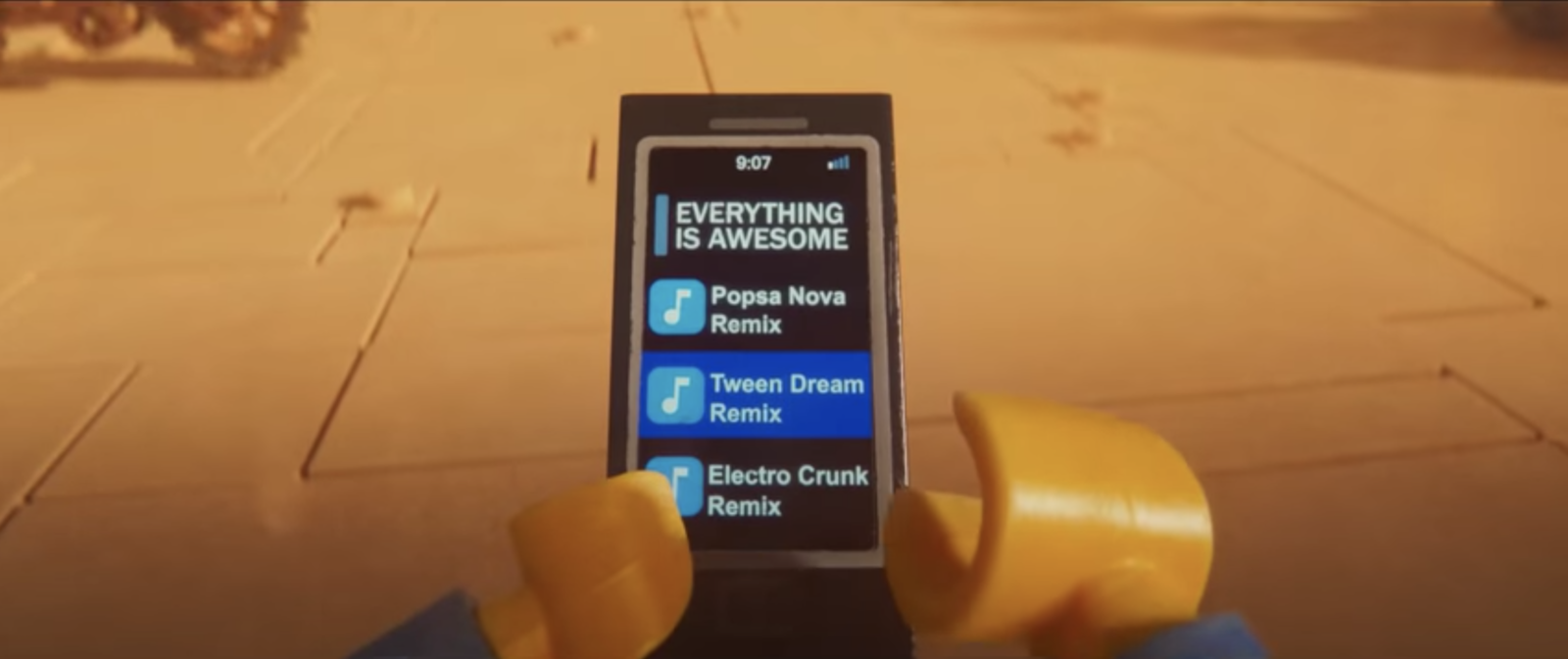 ...and also embrace your inner Emo Kid.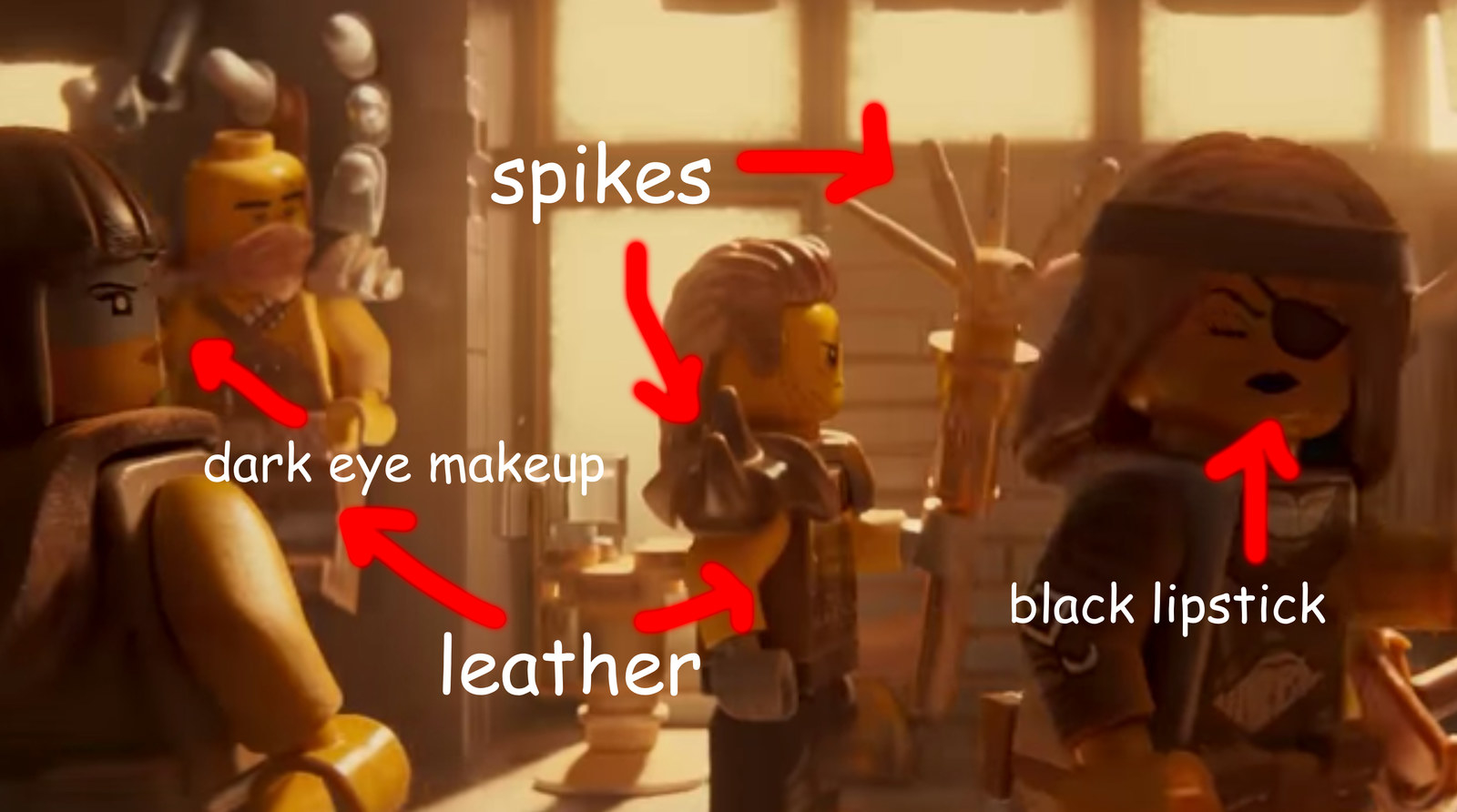 The world is wising up to the fact that you can be – *gasp* –BOTH of those things.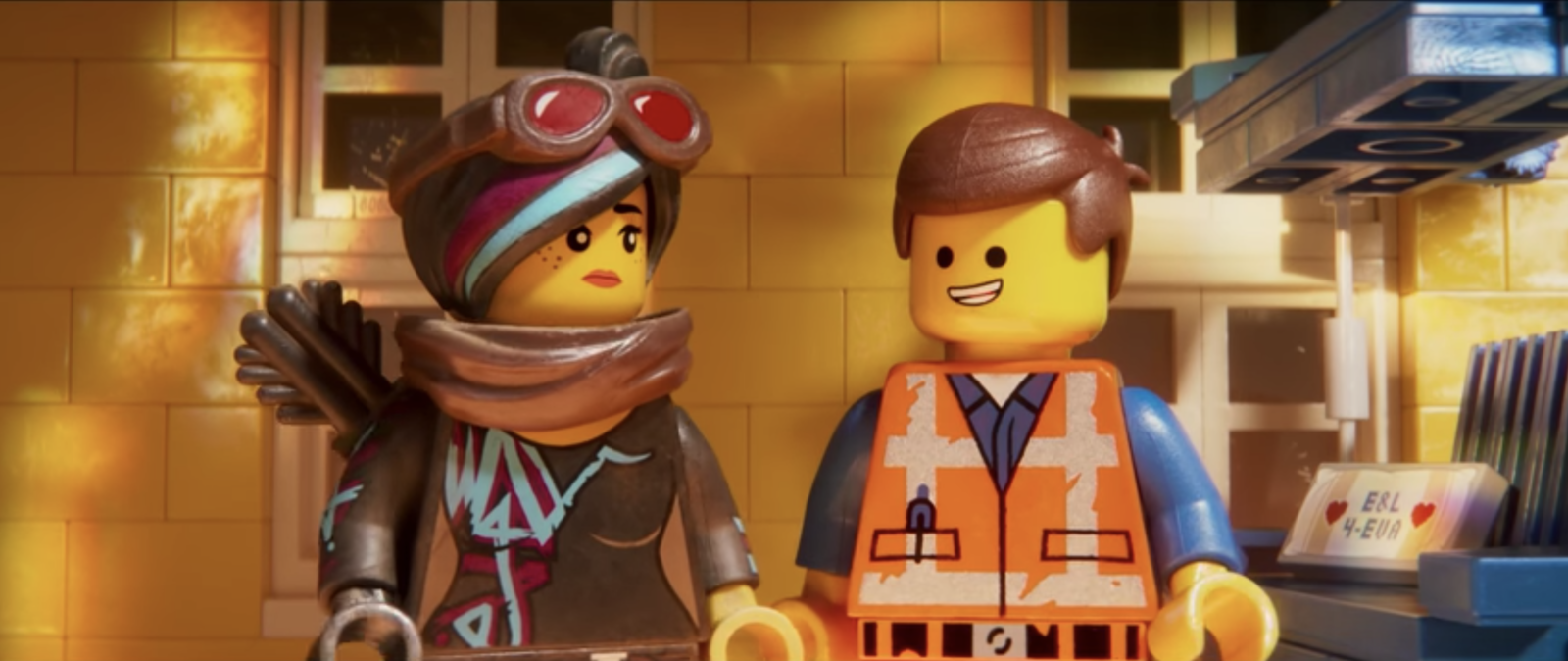 And that there's a healthy place for both optimism and realism.
Those are the REAL positive vibes that 2019 needs.