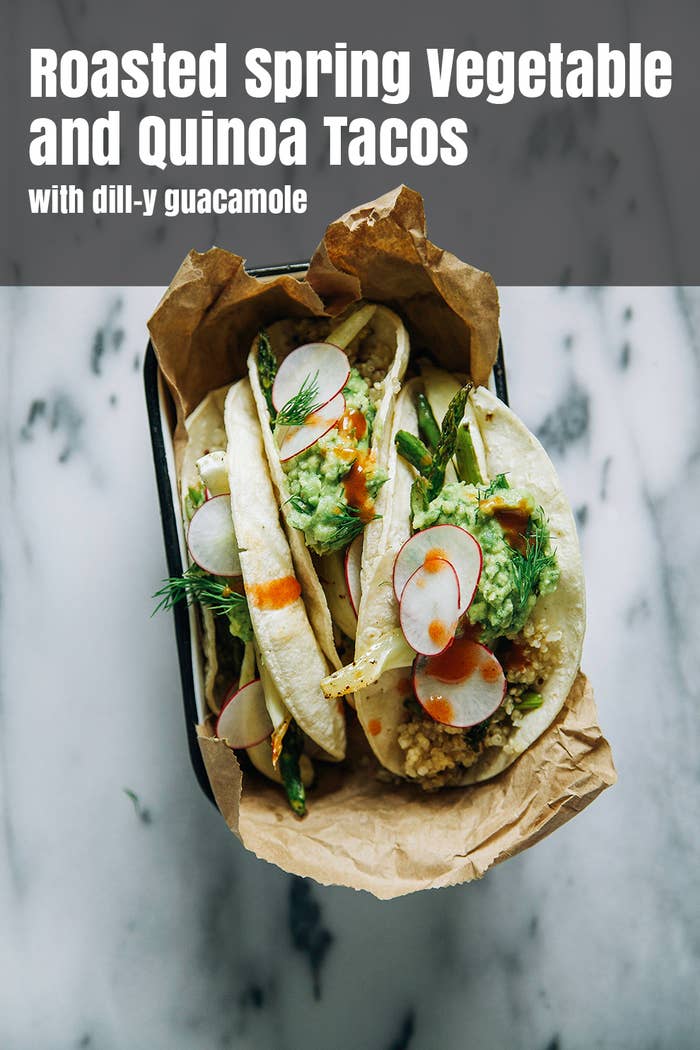 I honestly think I might seethe at the sight of another bowl of soup this time of year.
Winter is cozy and wonderful, sure, but the hope for Spring is the only thing getting us through these predominantly grey and mud-hued toes of March. The little green shoots of spring onions, perennial herbs, greens, and radishes begin to pop up from the ground, there's that hint of fresh dampness in the air, the trees give to blossoms, the earth is at work. And I think even your winter stew correspondent would admit to craving something lighter.
It's time to let the fruits (but actually vegetables) of a new season shine. Salads are an easy go-to, what with all of the new lettuces. And everyone seems to be discussing a juice cleanse. But tacos are more fun and honestly, probably a lot more satisfying. (Plus we need to ease into this whole lighter fare, thing.) So let's eat tacos instead.
First I roast some fennel and asparagus to bring out their natural sweetness.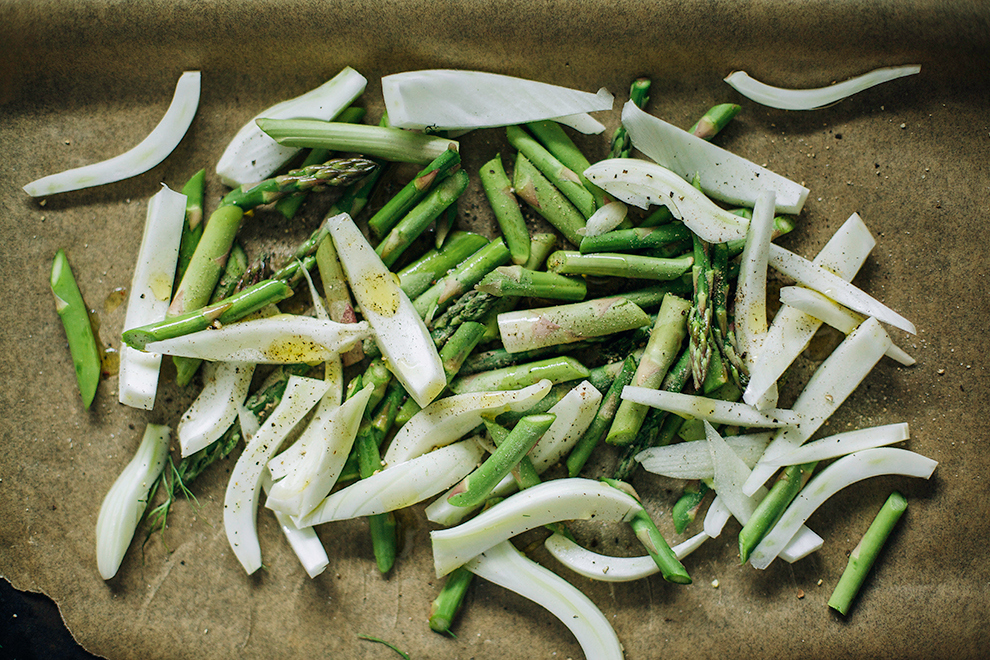 Pile them on top of quinoa on a corn tortilla.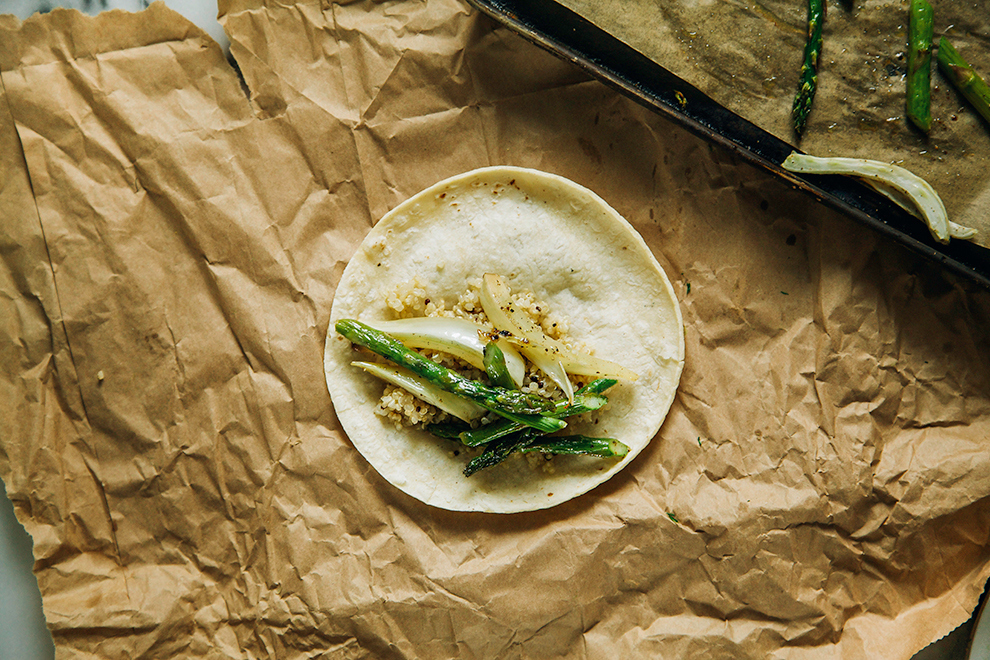 Top it off with some dill-flecked guacamole...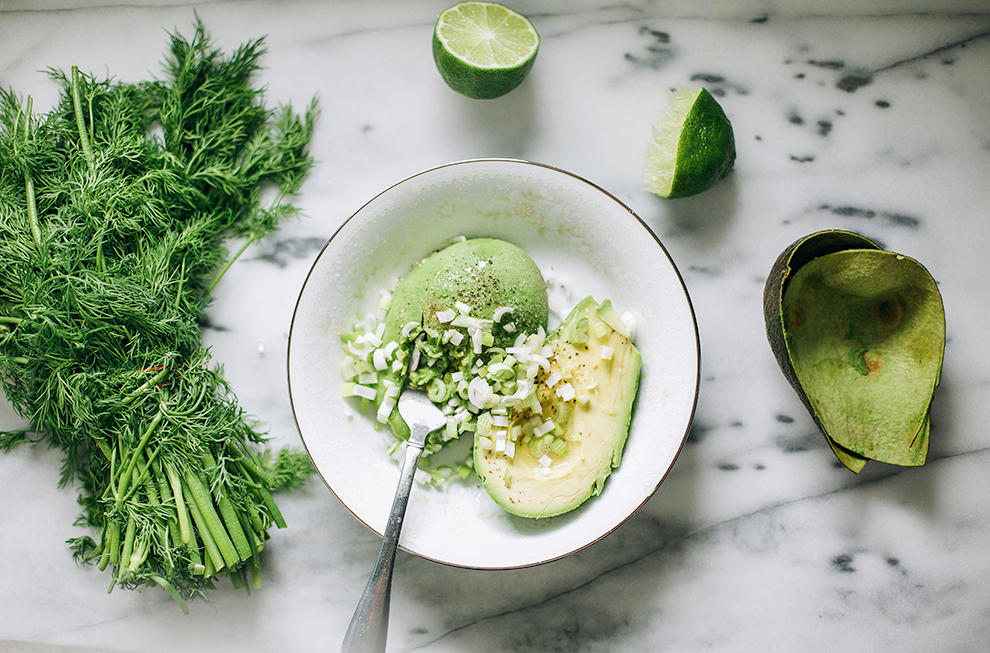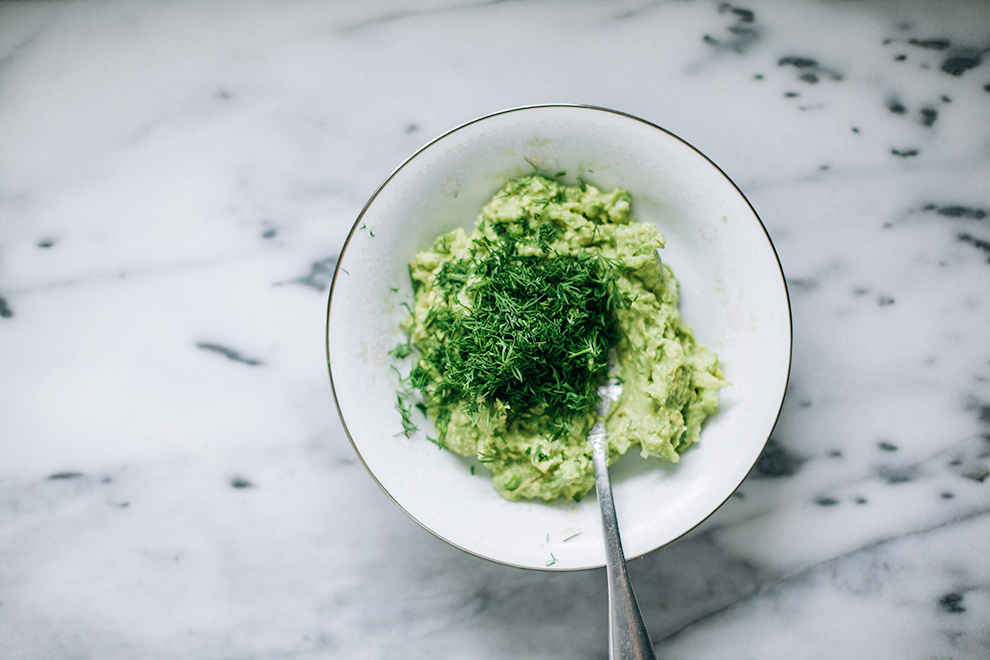 ...a little crunchy wisps of radish.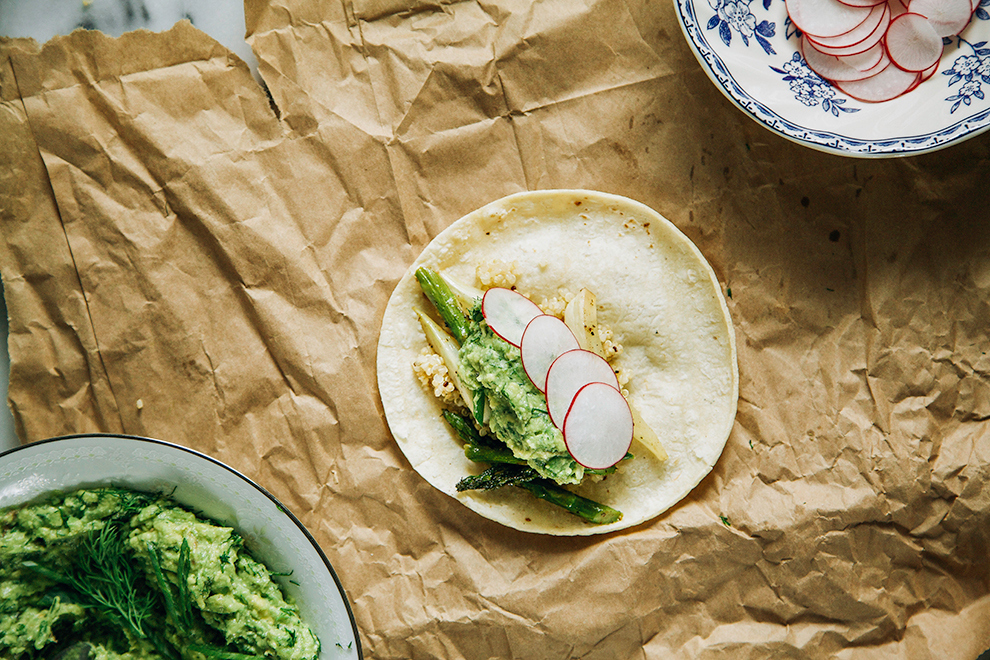 Lastly: A little hot sauce to finish things off isn't a bad idea at all.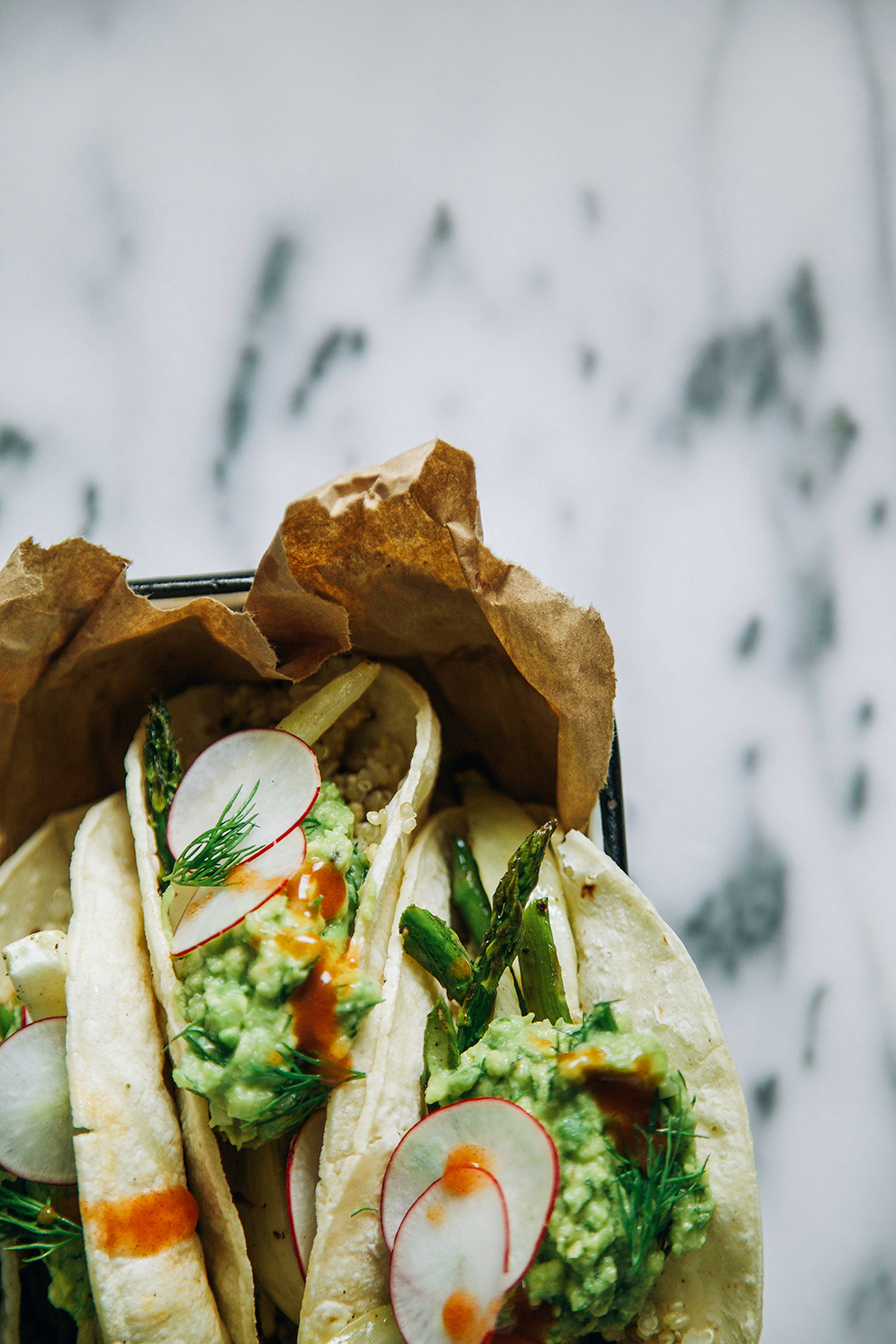 Roasted Spring Vegetable + Quinoa Tacos w/ Dill-y Guacamole
Recipe by Laura Wright
SERVES 4
Rice, lentils, beans or any other grain you like could fill in for the quinoa.
INGREDIENTS
3/4 cup quinoa, rinsed
for roasted veg
1/2 lb asparagus, cut into 2 inch lengths
1 bulb of fennel, cored + cut into 2 inch lengths
1 Tbsp olive oil
salt + pepper
for the guac
1 ripe avocado, peeled + pitted
juice of 1 lime
1 green onion, sliced
3 sprigs of dill, leaves chopped
for assembly
3-4 radishes, thinly sliced
12 small corn tortillas, warmed
hot sauce to serve
PREPARATION
Preheat the oven to 400 degrees F. Line a rimmed baking sheet with parchment paper and set aside.
Place the rinsed quinoa, a pinch of salt and 1 1/2 cups of water in a small saucepan over medium heat. Bring the pot to a boil and simmer until all of the liquid is gone, about 15 minutes.
Meanwhile, place the asparagus and fennel pieces on the parchment-lined baking sheet. Drizzle the vegetables with the olive oil and season them with salt and pepper. Toss the vegetables to coat and slide the tray into the oven. Roast until the vegetables are just soft, about 12-13 minutes.
While vegetables are roasting, mash the avocado in a small bowl with the lime juice, sliced green onion and some salt and pepper. Once you have a chunky puree, check it for seasoning. Adjust accordingly and mash in the chopped dill. Set aside.
Start assembling tacos: lay a warm tortilla down and top it with 1/4 cup of cooked quinoa. Top the quinoa with a small handful of the roasted vegetables and a tablespoon or two of the guacamole. Finish with a few radish slices and hot sauce if you like. Repeat with remaining ingredients.