There are so many genius aspects to Falsettos that I have difficulty writing just why you need to see it this Wednesday, Friday, or Saturday.
For one, we can start with it's history.
Falsettos actually originated as three separate shows: In Trousers, March of the Falsettos, and Falsettoland.
In his first one-act musical, In Trousers, composer William Finn takes the first step towards creating the opus. In Trousers is the story of how the story's protagonist, Marvin, struggles with living his authentic life in a heterosexual marriage.
Bill Finn, if you don't recognize, is composer of musicals such as 25th Annual Putnam County Spelling Bee, A New Brain, and Falsettos (duh).
Once the Finn had a taste of this family dynamic and the discussion of what a "tight-knit family" was, he began to sink his teeth into March of the Falsettos with the help of writer and director James Lapine.
James Lapine, if you aren't familiar, has won best book of a musical for Into The Woods, Passion, and Falsettos (duh, continued).
Together, the two collaborated to create March of the Falsettos in 1981, which was coincidentally the start of the AIDS epidemic.
March of the Falsettos is the sequel to In Trousers. After the wonderful opening number, "Four Jews In A Room Bitching," Marvin sets the scene:
"Well, the situation's this, I do not wish to offend. I divorced my wife, I left my child, and I ran off with a friend."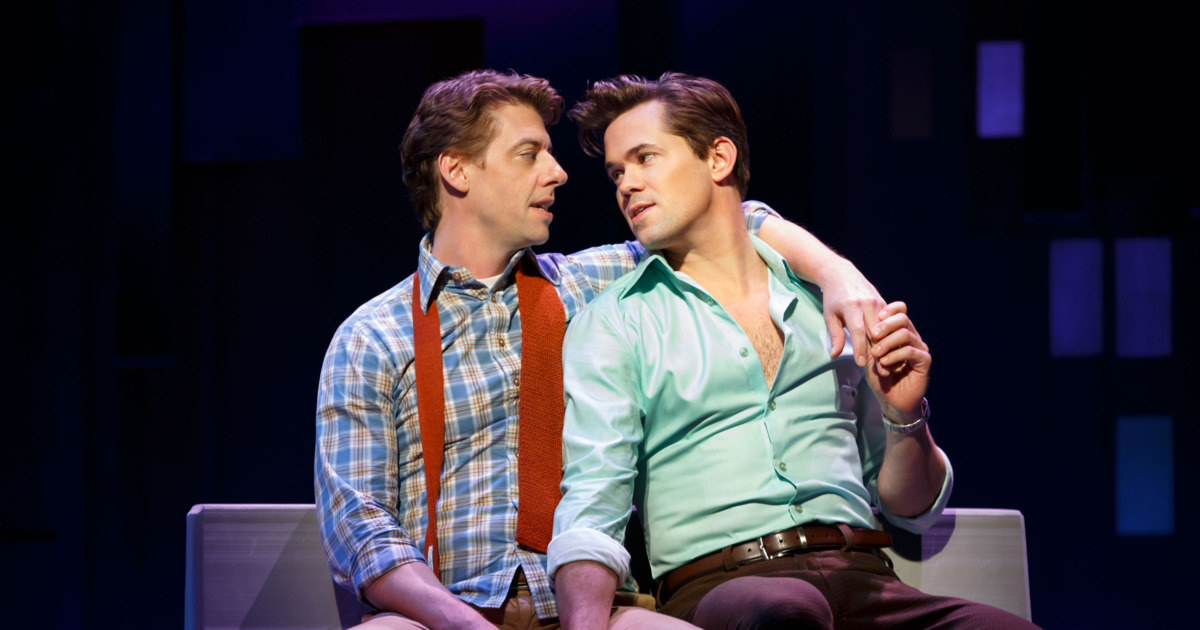 The rest of the show follows Marvin as he tries to balance his authentic life as a gay man with his preexisting family. With killer songs such as, "The Thrill of First Love," "This Had Better Come to a Stop," and "The Games I Play," it's no surprise that March of the Falsettos would eventually be shaped into act one of Falsettos.
After the success of March of the Falsettos, the two realized the story that needed to be told was the one they were living through; Falsettoland, the third installment in Finn's one-act musicals, was written in the midst of the AIDS crisis.
Falsettoland is heavily influenced by looming uncertainty that came with the AIDS crisis. I don't want to go too heavily into the plot as it's worth it to listen on your own time. What I will say is that this simultaneously heartwarming/breaking musical became act two of Falsettos.
So, after developing this story for nearly 13 years, Falsettos is born.
The world has been a better place since.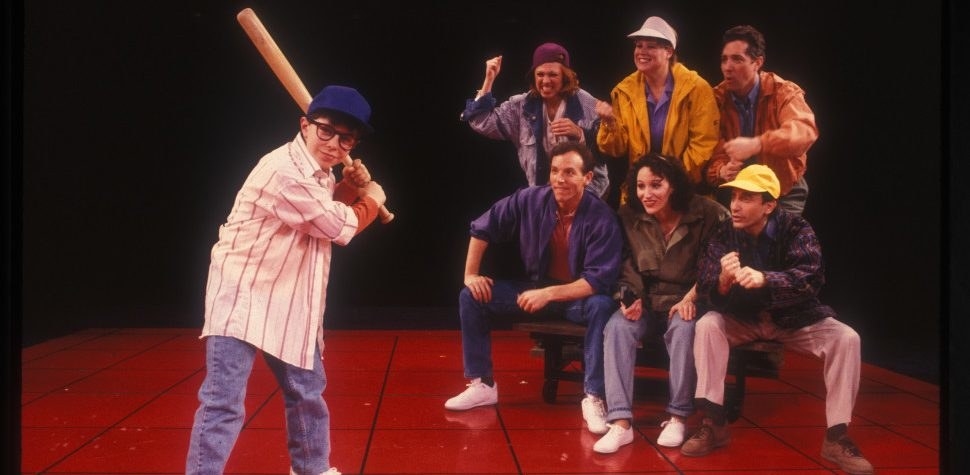 The New York Times called Falsettos, "Exhilarating and heartbreaking [...] Falsettoland gains exponentially in power by being seen only fifteen minutes, instead of nine years, after the first installment."
Falsettos' original run pulled Tony awards for best book and best original score of a musical, along with five additional nominations.
On that note, I wholeheartedly believe that Gershwin's Crazy for You robbed Falsettos of best musical that year, but that stays between us.
Falsettos eventually closed June 27, 1993 after nearly 500 productions.
Yet, it's impact lingered until discussion of a revival was announced in February of 2015.
"I was seated next to James [Lapine] at a dinner," Producer Jordan Roth said in a statement, "and in the middle of our great conversation he stopped, looked me straight in the eye, and asked, 'What is your bucket list show?' I said, 'I can't believe you're asking me this because it's yours, and it's Falsettos.' Then and there we agreed we would do this together. I am part of a large club of theater lovers who were changed by this show, who passionately believe that Falsettos is 'our show.' I can't wait to have our show on Broadway again."
When the revival for Falsettos was then announced, people were wary that the 80's influenced musical would no longer be relevant in 2016, which could not have been less true.
For instance, a particular moment that the wonderful Stephanie J. Block said had greater relevance was a line in "Trina's Song".
Trina sings,
"I'm tired of all the happy men that rule the world… Happy, frightened men who rule the world."
The song is already coming from such an emotionally drained place for Trina, but the audience was affected in an unexpected way after November 9.
"This particular line has become all the more real and resonant," Block commented.
She also goes on to explain how it was interesting to see audiences having different reaction to certain lines like that depending on the political climate that day.
"[Audience members] hear lyrics a specific way depending on their own emotional space and/or life experience. This piece will be timeless for that reason," Block said.
There are so many aspects of the show that audiences walk away affected by: divorce, sexual identity, questioning of religion, mental health, death, and everything in between.
In fact, one of the most difficult themes of the original run that benefited from the revival was the impact of the AIDS crisis.
During Falsettos' original run in 1992, AIDS had become the number killer of men between the ages of 25-44. With that in mind, seeing the show was almost too much for audience members.
With the revival taking place in a period where there is much more preventative actions being taken towards HIV/AIDS, people are at a better place to revisit that time in history.
Another amazing part about Falsettos that gets overlooked is that the cast is composed of seven people. SEVEN. Two of which aren't even introduced until act two.
It's crucial to cast the right people with such a "teeny tiny band," and the cast for the 2016 revival? Spectacular.
Four out of the seven actors in Falsettos were nominated for Tony awards this past June: Christian Borle (Marvin), Stephanie J. Block (Trina), Andrew Rannells (Whizzer), and Brandon Uranowitz (Mendel). All of which are very well deserved --just listen to the soundtrack.
Speaking of which, the 2016 revival cast has recorded the soundtrack of the entirety of Falsettos for the first time. There have been recordings of previous installments such as Falsettoland and March of the Falsettos, but never Falsettos. Another milestone reached with this revival's short fourteen-week run.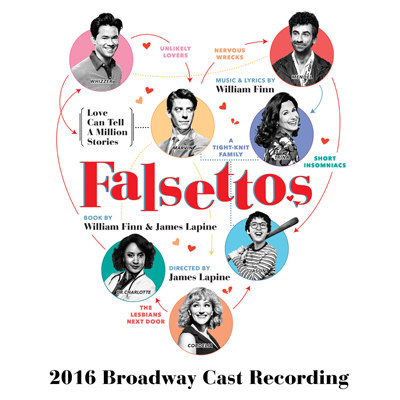 So, only one question remains: Where can you see Falsettos in theaters?
I'm glad you asked!
Falsettos had a limited run on Broadway, but it's time on the big screen will be even more limited. You can see it in select theaters Wednesday, July 12, Friday, July 14, and Saturday, July 15.
Here is a link to find a theaters showing Falsettos near you. I encourage you to go and support the art form:
screenvisionmedia.com
If you are financially restrained, don't fret! Falsettos is planned to be repackaged into a presentation for PBS, which will be aired on a later date.
Thank you so much for reading my article about Falsettos! Feel free to leave a comment and share this around. My sources for this article are listed below. Thanks again!
This post was created by a member of BuzzFeed Community, where anyone can post awesome lists and creations.
Learn more
or
post your buzz!