So You Think You've Deleted Your Browsing History? Think Again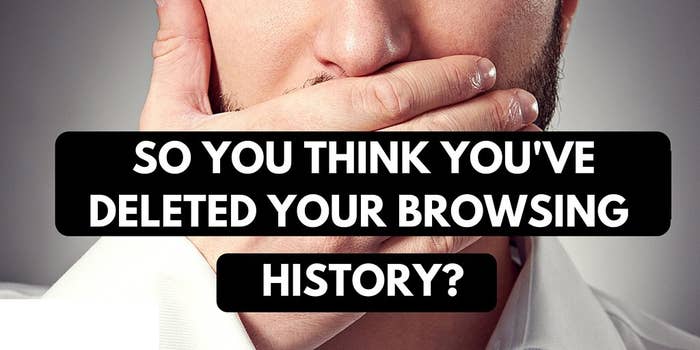 You see whenever we browse the internet we're constantly leaving behind a digital trail – a trail that can later be accessed and reconstructed in order to piece together our browsing activity. The artefacts that make up this evidence trail are processed and stored automatically in the background without our input, and reside primarily in three places:-
On the device used to access the remote website or resource.
On the network that the traffic passed over / or through.
On the remote server which hosted the content being accessed.
When we make a connection to a remote site the web browser on our device stores that request information on our hard disk. As that connection leaves your home and begins to travel upstream towards your Internet Service Provider (ISP) – they will also log details of the request, since in most countries they have a legal requirement to do so. Once that traffic travels over the internet and reaches its destination, the individual or company that owns the server will also be keeping records regarding the details of that connection.
mikecarthy.com
Click the link above to read the full article.