Dating shows come in the same tired formula: A group of attractive singles escape to a mansion or remote island in a quest for true love. You've seen this time and again, and you want something new. Something…unexpected.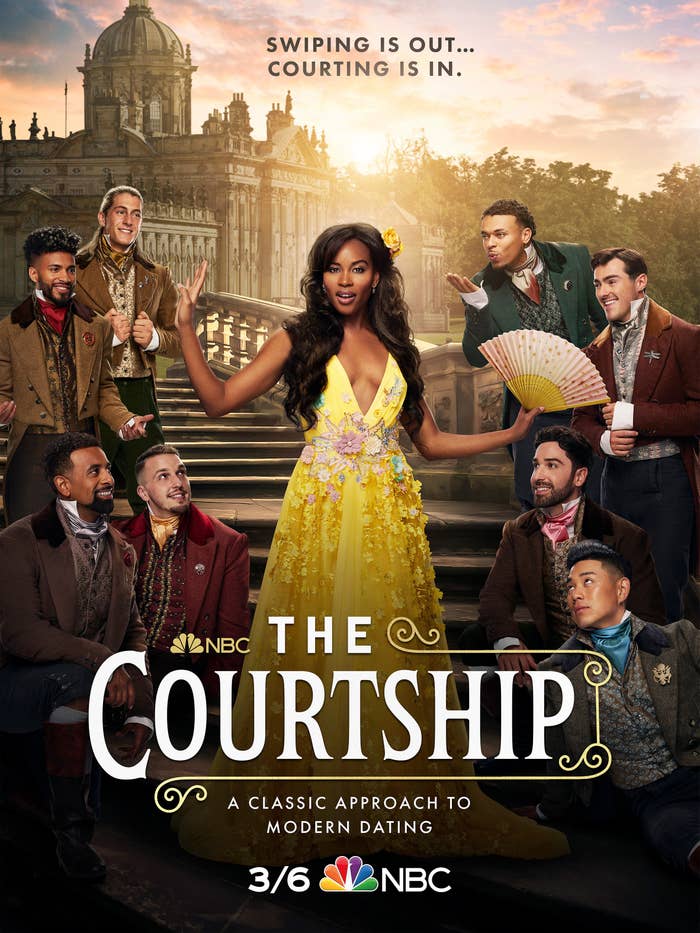 NBC's dating show The Courtship is the new series you've been waiting for but with an old twist: It's modern dating set in the Regency era. Think Pride and Prejudice but in 2022.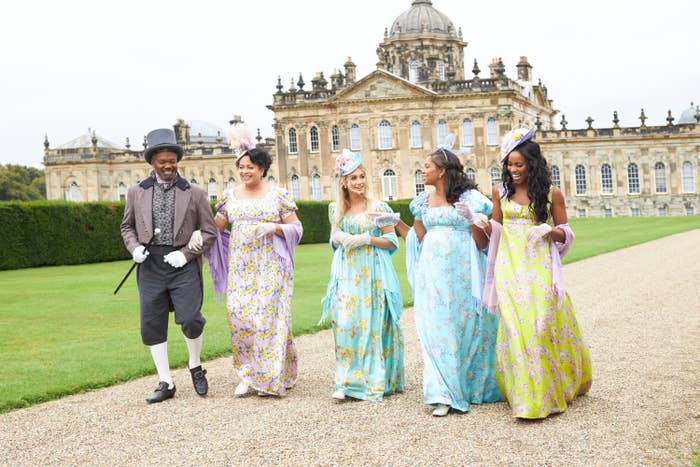 No more swiping left, right, or being ghosted. This show takes it back to the old days, when etiquette, chivalry, and social mores came into play.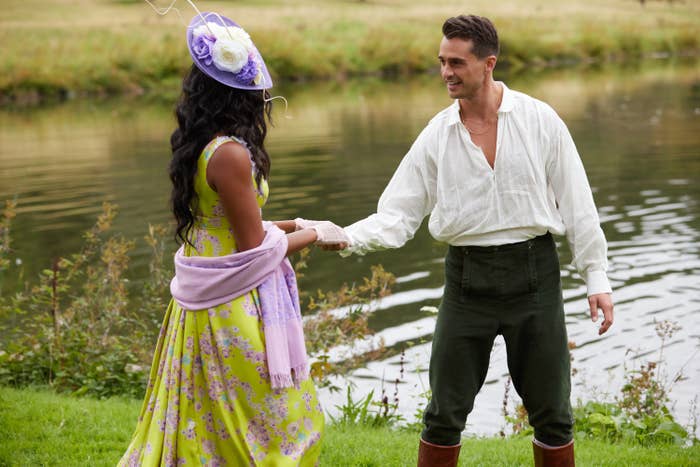 Of course, it wouldn't be a Pride and Prejudice–inspired show without clothing from that time period so prepare yourself for women in sweeping gowns and elaborate curls, and dashing men in top hats and waistcoats.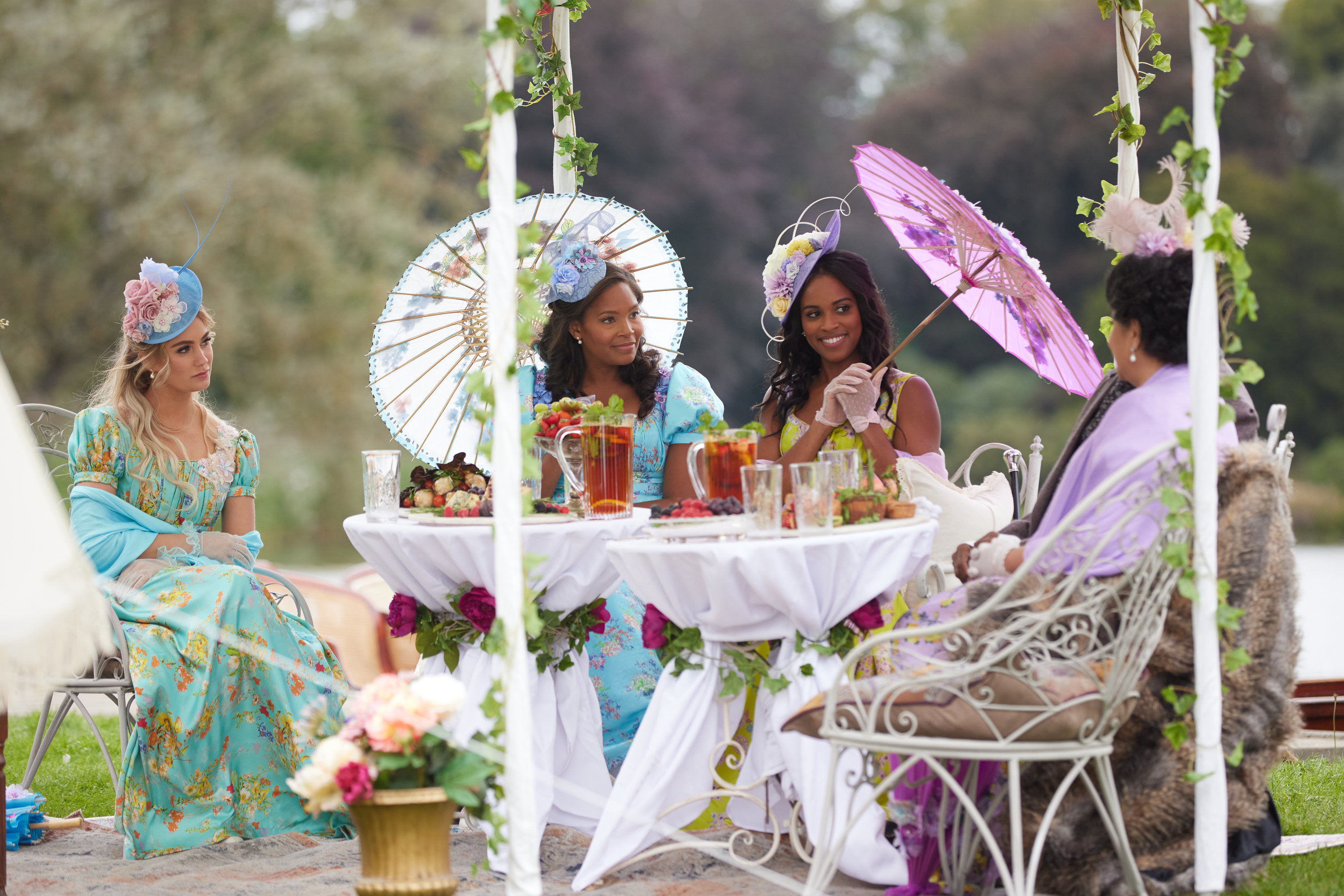 This fairy tale takes place in the English countryside where our heroine Nicole Rémy will discover whether the old ways of courtship will lead to new romance.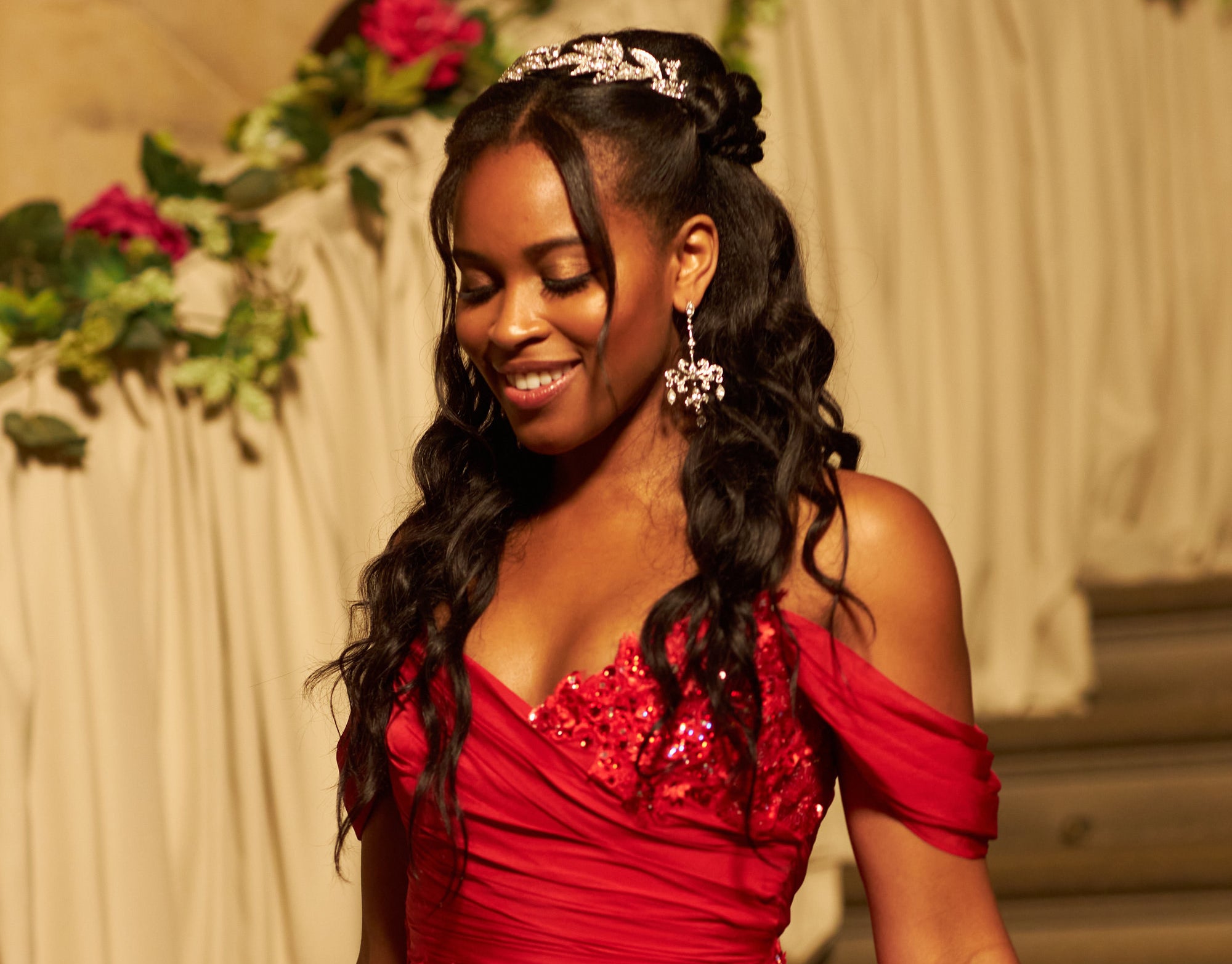 There, she'll meet a group of eligible suitors in the hopes of finding her true love.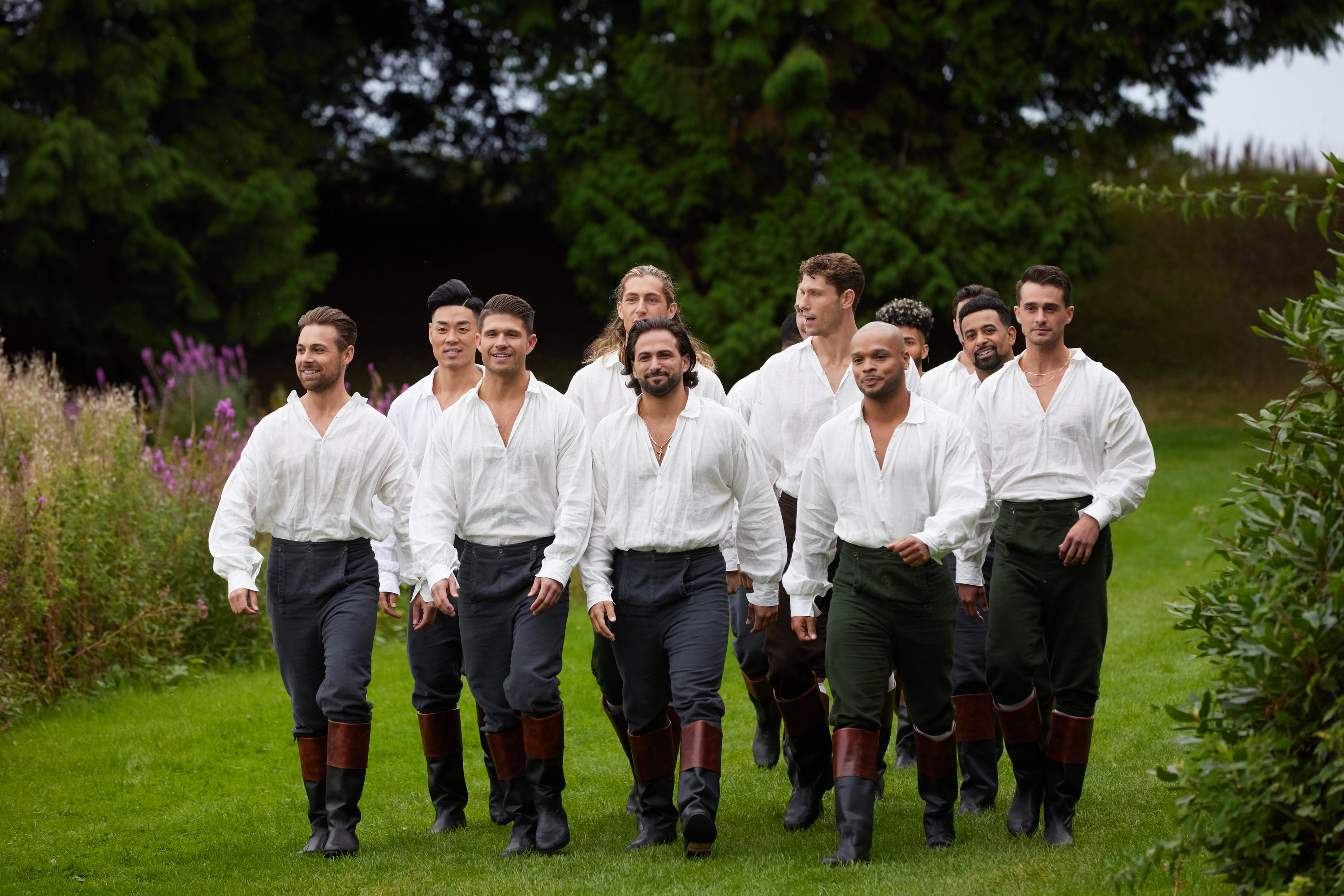 To prove their fealty, the men must face many challenges, including feats of bravery — archery and fencing — and of course…wooing her friends and family, aka "the Court."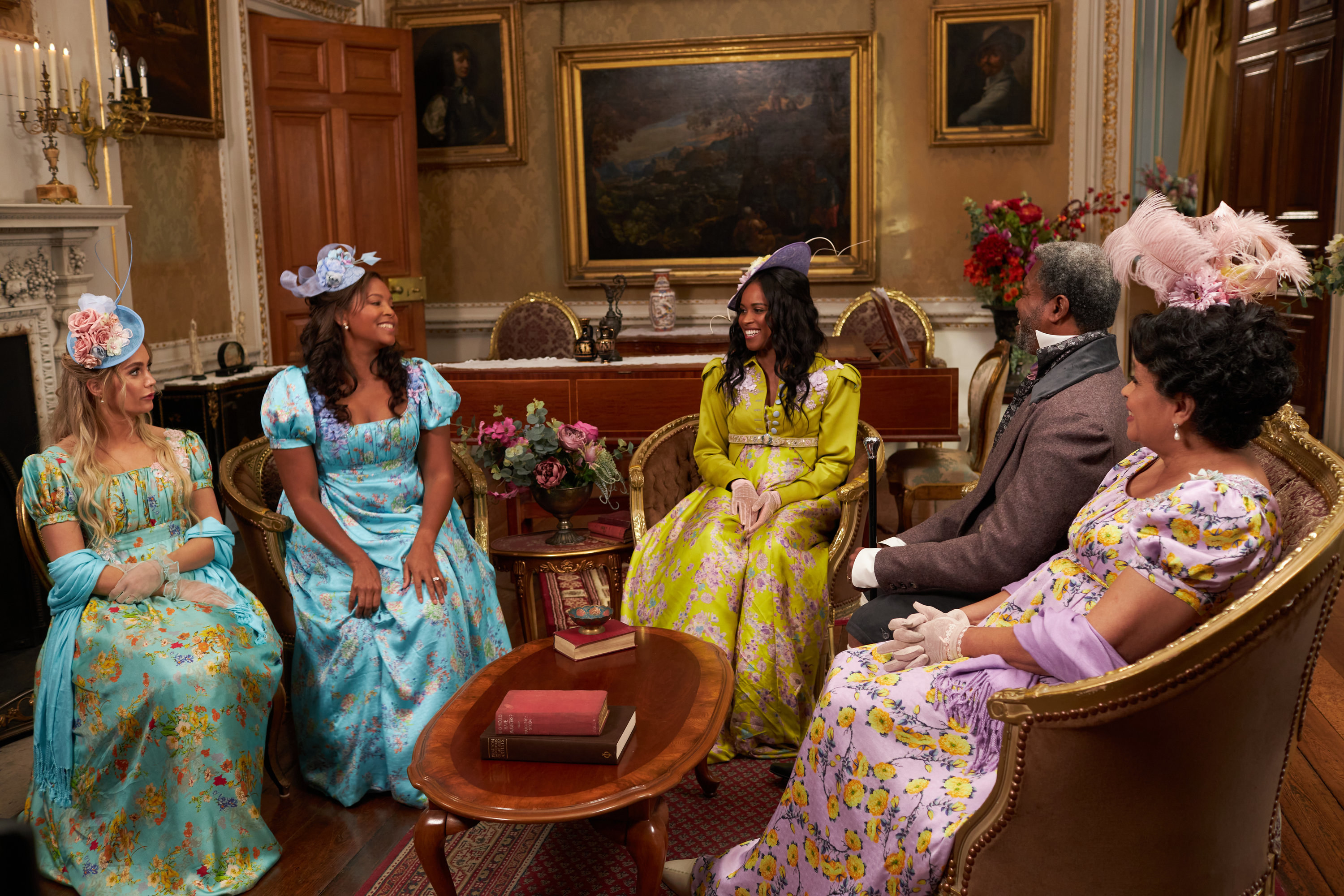 Indeed, Rémy isn't on this journey alone. Her mother Claire, father Claude, sister Danielle, and best friend Tessa will help her find The One. With the power to approve suitors and choose dates for Rémy, the Court plays a significant role in her happily ever after.
Like a Jane Austen novel, this show is full of elegant balls, picturesque boat rides, romantic horseback riding, chivalry, flirting, and — of course, what you're really tuning in for — drama.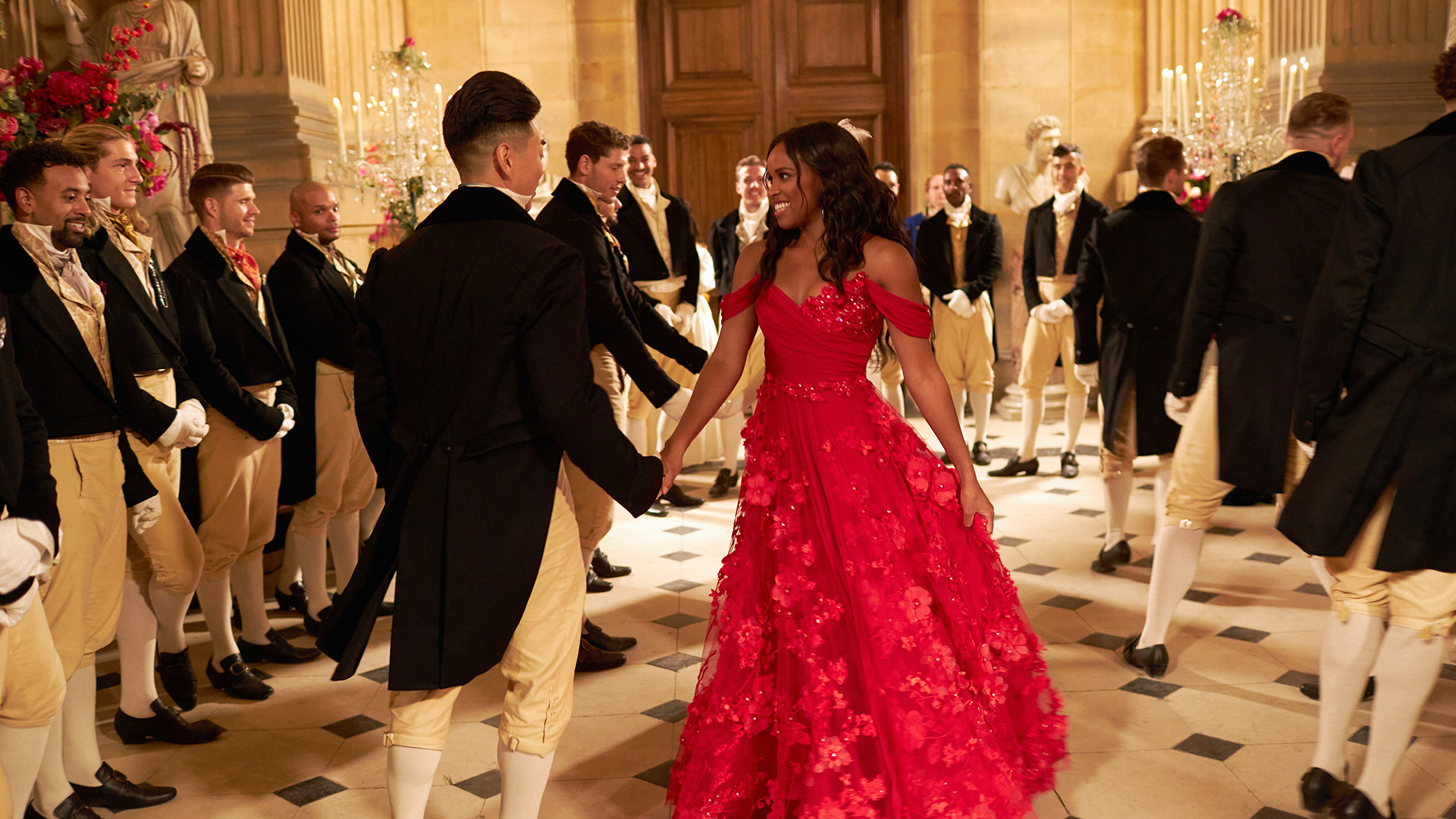 For viewers tired of modern dating, The Courtship comes as a pleasant escape, where texting is traded for heartfelt letters and meetups at the bar are exchanged for glittery balls.