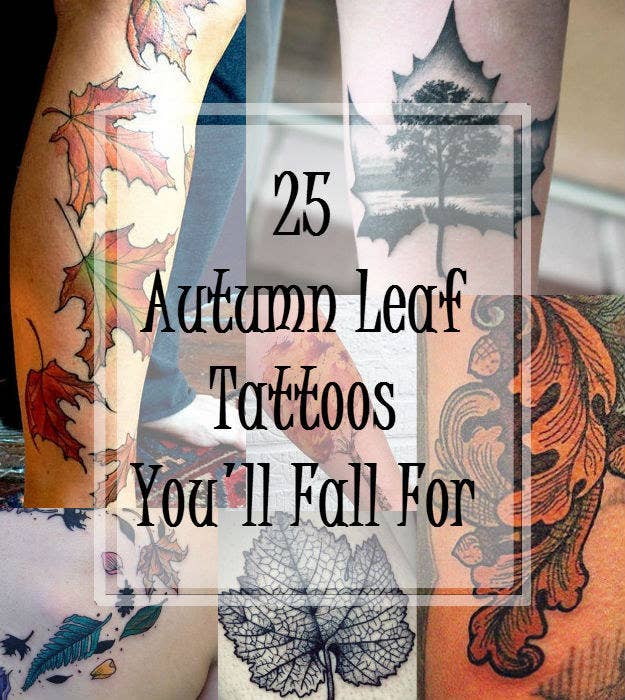 1.
These beds for insects.
2.
This leaf that has lived a tough life.
3.
This leaf that is way too meta for words.
4.
These leaves that remind you why some call the season "fall."
5.
These cascading wonders.
6.
This watercolor freestyle.
7.
These leaves that guide you in the right direction.
8.
This enticing outline.
9.
These leaves that look like fire.
10.
This majestic foliage.
11.
These leaves in grayscale.
13.
These leaves cuddling up to three little acorns.
15.
These leaves that want to take flight.
16.
These small beauties that want to keep falling.
17.
These leaves that come with a message.
18.
This holographic confection.
19.
This subtle leaf that you'll miss if you blink.
20.
This creative watercolor.
21.
This leaf swirling in the wind.
22.
This interpretation of another ~magical~ leaf.
23.
This black and orange cover up.
24.
This traditional sleeve.
25.
And this sleeve that is a complete seasonal story.