1.
Wreck-It Ralph and Fix-It Felix from Wreck-It Ralph:
What You'll Need: For Ralph, a green shirt that can go under a horizontally-striped orange shirt and a pair of brown overalls. For Felix, a blue cap with a blue button down should do the trick.
For these two, definitely play with accessories. Of course Felix should have some sort of toy hammer, and Ralph can have a medal.
2.
Anna and Kristoff from Frozen:
What You'll Need: For Anna, you can get away with an aqua colored shirt and brown vest painted with her signature design.
For Kristoff, you may have to get a little creative. A grey sweater with a grey beanie should do the trick along with a little stuffed reindeer because who is Kristoff without Sven?
Besides Anna and Kristoff, you can re-imagine any Disney couple. And if you feel like dragging it up, go right ahead.
3.
Winnie-the-Pooh and a jar of honey from Winnie-the-Pooh: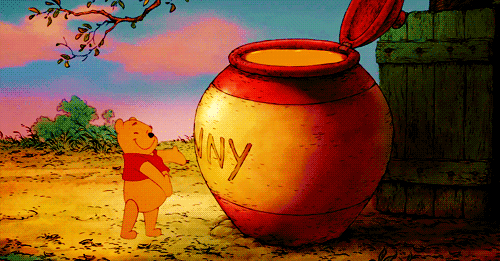 What You'll Need: For Winnie-the-Pooh, you need a red t-shirt, yellow pants, and some bear ears. For the honey, wear all yellow/gold and walk around with a sign that says "Hunny."
Seriously, the love these two have for each other is one for the ages.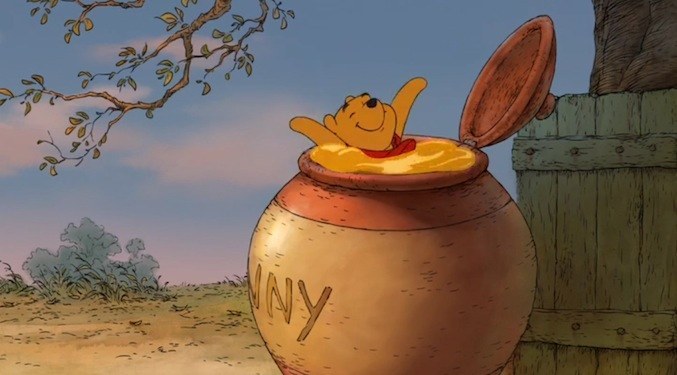 4.
Tweedledum and Tweedledee from Alice in Wonderland: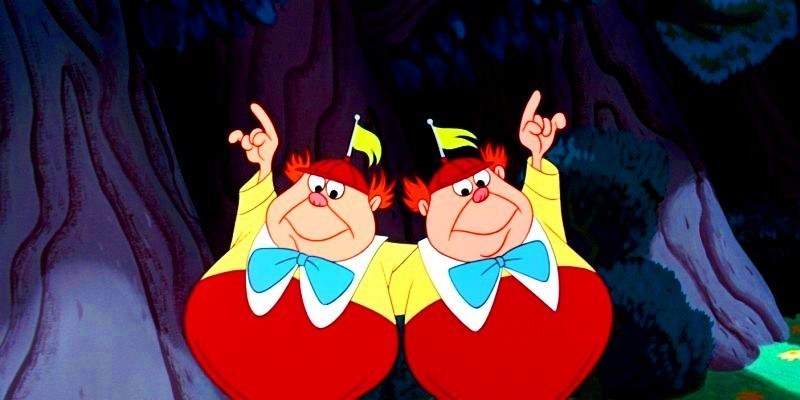 What You'll Need: Red caps, red pants, a yellow collared shirt, blue bow tie, and white vest.
These outfits are also great if you wanted to dress your entire family in a themed costume.
5.
Jack & Sally From The Nightmare Before Christmas: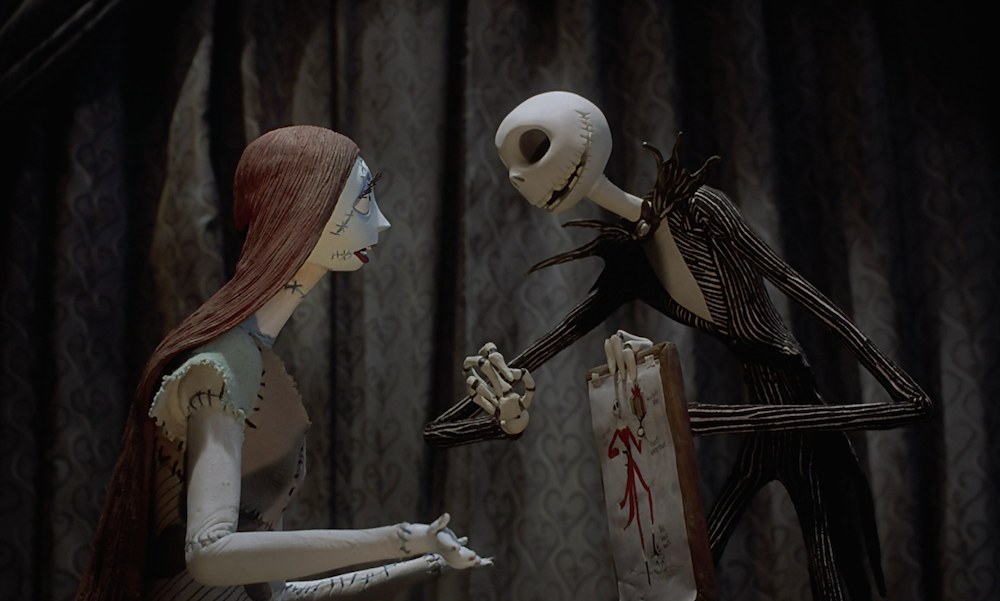 What You'll Need: For both, you'll need some face paint. The Jack paint can be standard skeleton paint using whites and black. Blue paint should be used for the Sally. For Sally, focus on painting stitch patterns onto the face.
In terms of outfits, any black clothing you can strip with white paint would be great for Jack. You'll have to act a bit more crafty for Sally. Purchasing or cutting out different printed fabrics and hot gluing (or sewing) those to a vest or pants would do the trick.

6.
Scooby-Doo and Shaggy from Scooby-Doo: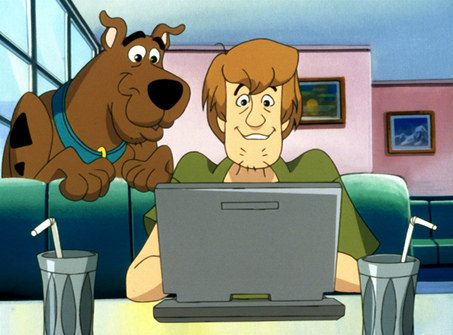 What You'll Need: Green v-neck t-shirt for Shaggy paired with some brown pants/corduroys. For Scooby, all brown with a crafty collar.
You can craft a box of Scooby Snacks, fill it with cookies, and take turns feeding each other all night.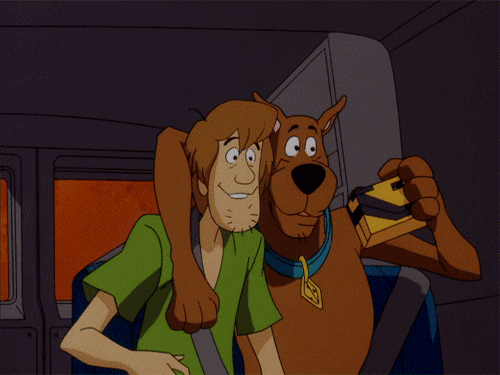 7.
Dickie Dollar Scholars from Scream Queens: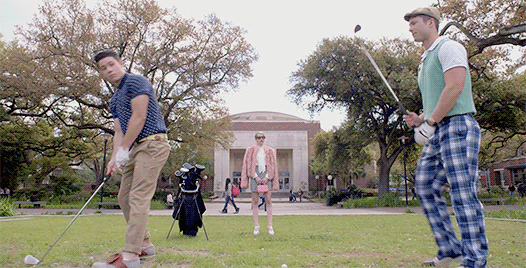 What You'll Need: When dressing as the men from the Dickie Dollar Scholars, specifically Boone and Chad, just dig into your wardrobe for the preppiest outfits you can find. Think sweater vests, boat shoes, and khakis. If your budget doesn't include a trip to Vineyard Vines or Lacoste, we'd suggest painting on small animals to a cheap pair of khakis.
You could always relive the homage to the Backstreet Boys and go all white.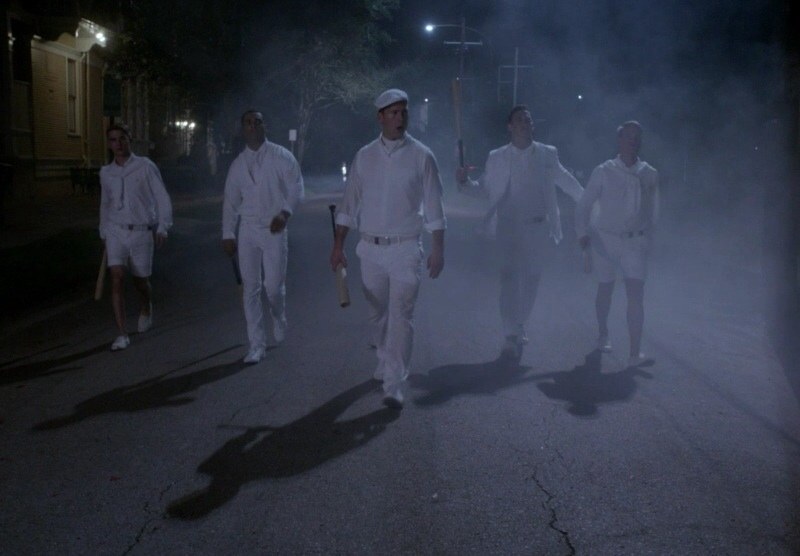 8.
Mermaid Man and Barnacle Boy from Spongebob Squarepants: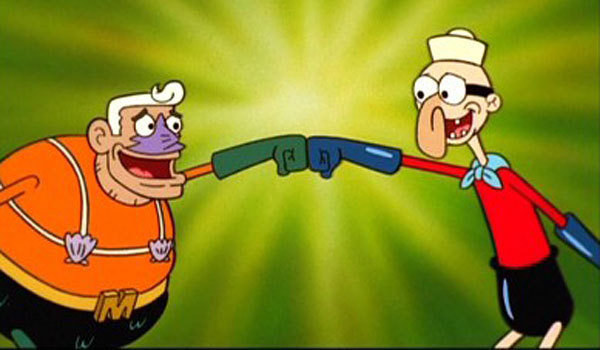 What You'll Need: For Mermaid Man, orange Under Armour top, green tights, black shorts/briefs, makeshift clam shell harness, face paint for the star on the face, and cleaning gloves.
For Barnacle Boy, sailor hat, small scarf/bandanna, black shorts, red shirt, and cleaning gloves.
9.
Kurt and Blaine from Glee: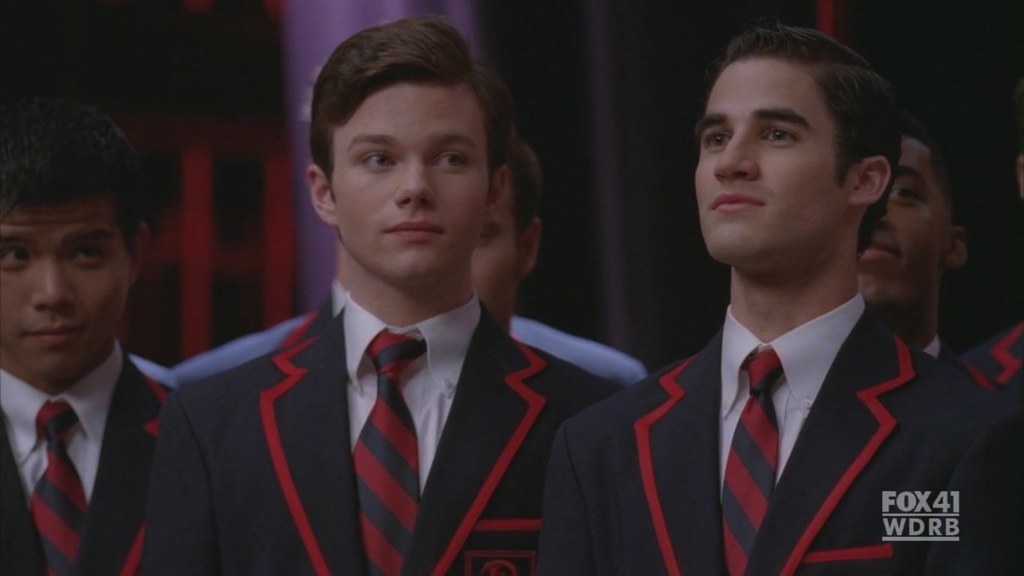 What You'll Need: Red and navy ties and navy blue blazers. You can recreate the red trimming by adding some red fabric with a glue gun. For Kurt, style your hair in more of a pompadour. For Blaine, use AS. MUCH. GEL. AS. POSSIBLE.
Of course you can recreate any of Klaine's looks from the show or just go as a couple of other warblers. Singing down the streets is totally optional.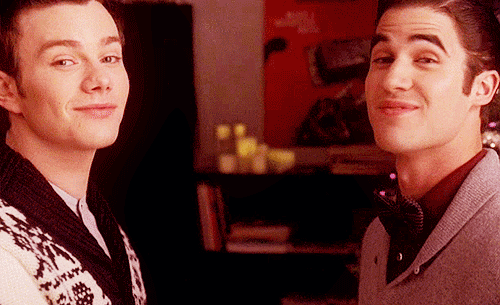 10.
Burt and Ernie from Sesame Street: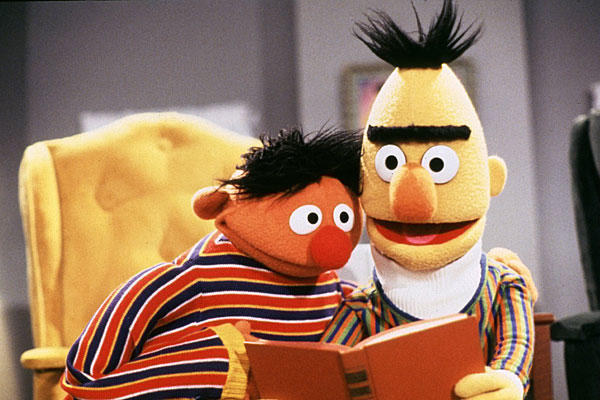 What You'll Need: In celebrating these OGs, focus on a blue and red horizontally striped sweater for Ernie and a white turtle neck paired with a green and blue vertically swiped deep v-neck sweater.
If you can't find that exactly, whipping out some markers and going to town on some white t-shirts would be just fine. Just remember to have fun.
You don't need to go as far as renting entire outfits like Tom Daley and Dustin Lance Black, but that is totally is up to you.

11.
Sherlock Holmes and Watson from Sherlock Holmes: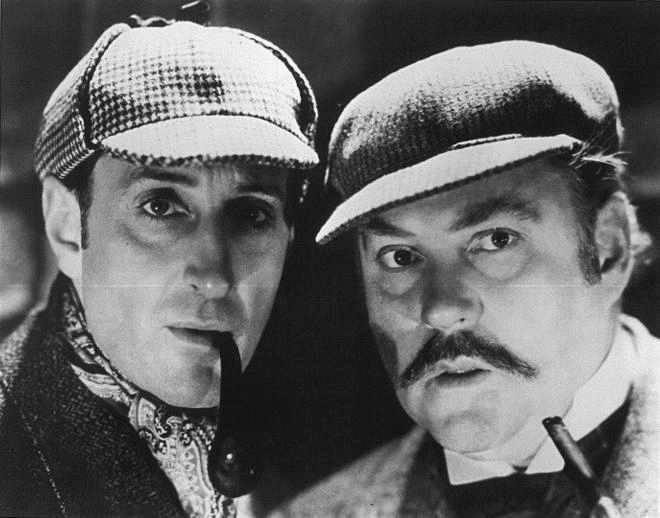 What You'll Need: Though it may seem like an impossible feat, dressing as the master detective and his partner just requires some super sleuthing. You never know what treasures you can find by sifting through your local thrift shop.
If you can't get the whole look down, we'd suggest dressing in a shirt and tie and investing in those signature Sherlock hats, that pipe, and that magnifying glass.
12.
Any of the hobbit ships from the Lord of the Ring franchise: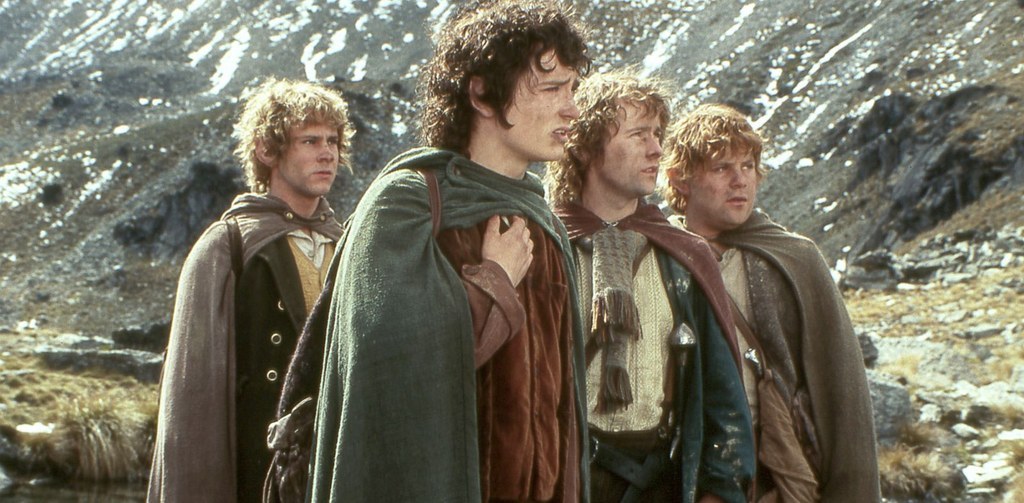 What You'll Need: Whether you are shipping Frodo and Sam or Merry and Pippin, you will need a preferably white long-sleeve shirt, a vest, a green sheet or towel, and a staff that could be made from a wooden mop handle.
If you want to go the extra mile as Frodo, simply tie a gold ring around some string and wear it around your neck.
13.
A pair of Slytherins from Harry Potter: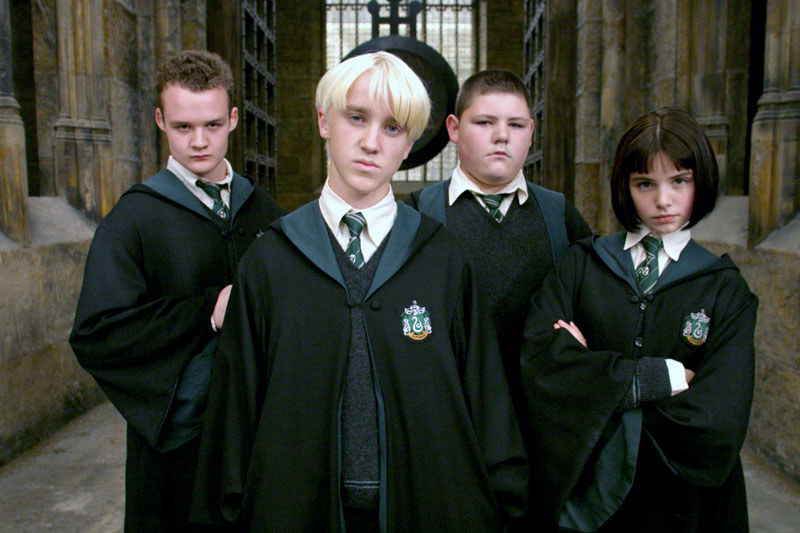 What You'll Need: Black robe, white long-sleeve button down, striped green tie, a grey v-neck sweater, and a pair of make shift wands.
You can totally go as any house by changing up the color scheme of the tie, but dressing as a Slytherin gives you two the perfect excuse to act a little naughty on Halloween night.
14.
Gandalf and Dumbledore:
What you'll need: The simple a approach would be to grab some robes and name tags. Another fun idea would be to take some t-shirts and write "I'm with Gandalf" and "I'm with Dumbledore."
The most important element to these costumes, however, are the beards.

15.
Jigsaw and Billy the puppet from Saw: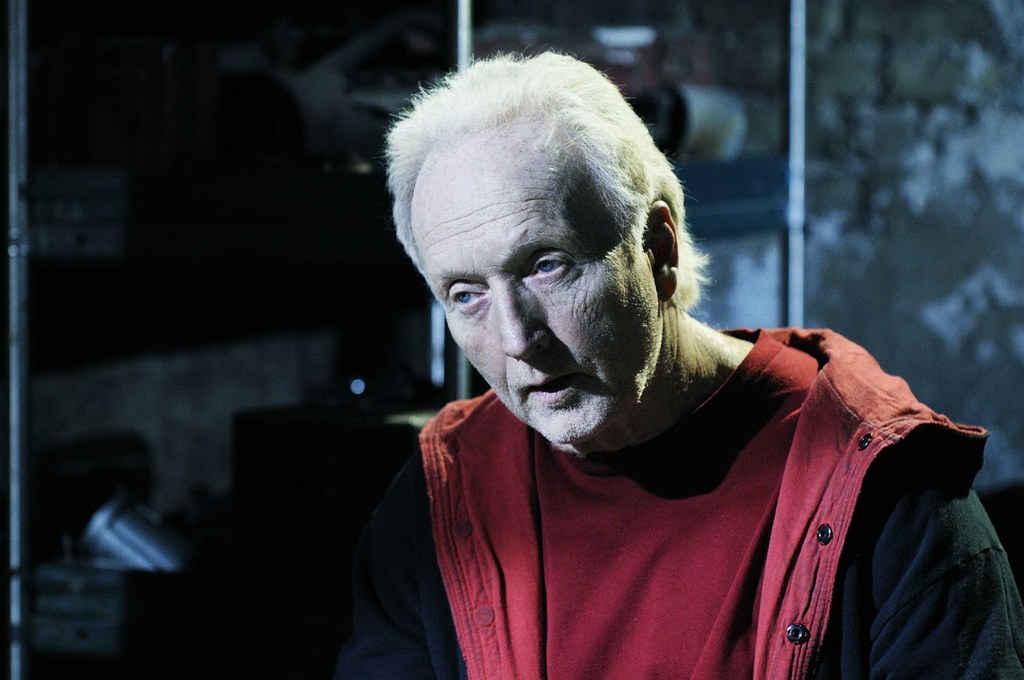 What You'll Need: For Jigsaw, a long, black hooded robe or trench coat and a red t-shirt. For Billy the Puppet, a simple suit with red bow tie and a lot of face paint.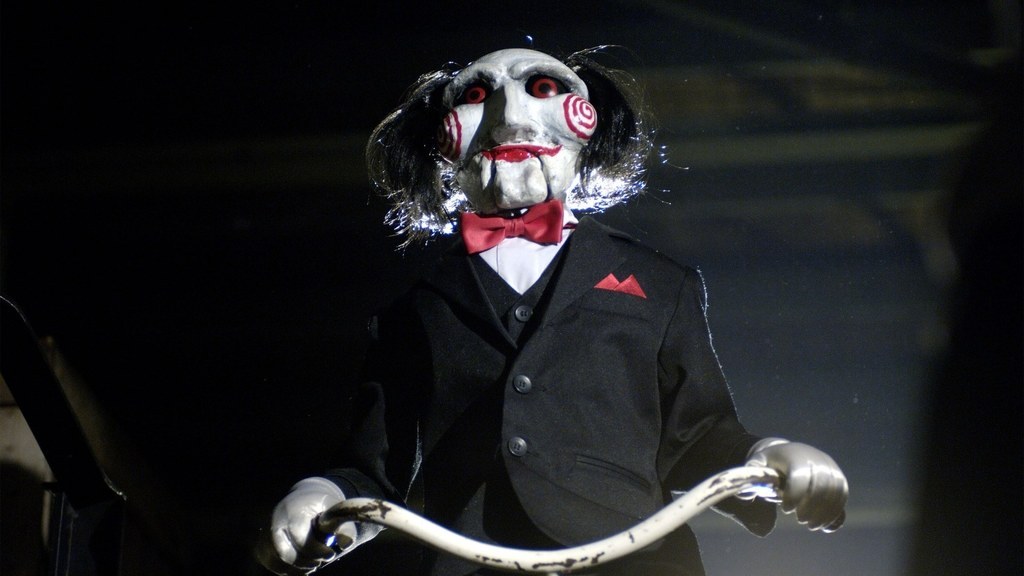 16.
Chucky and Tiffany from The Bride of Chucky: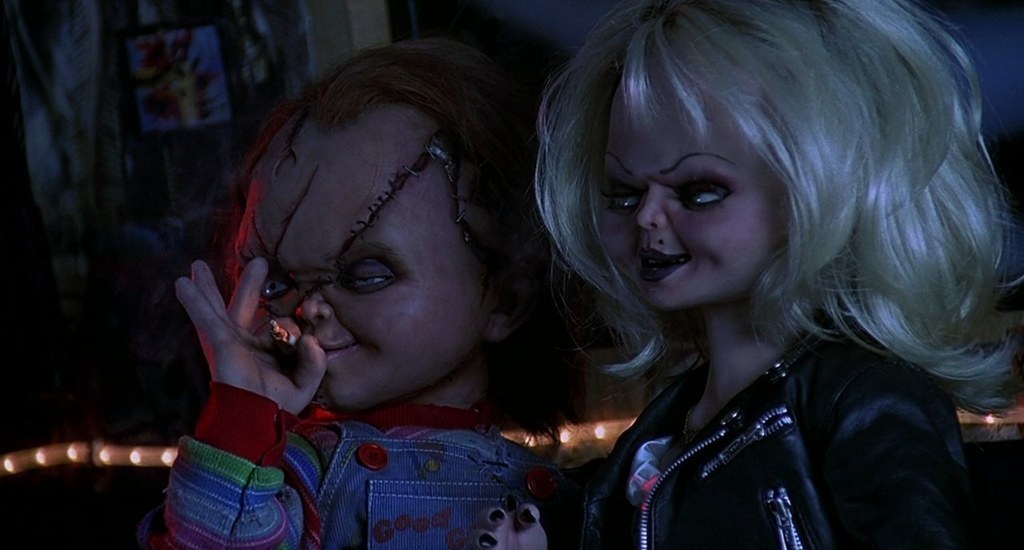 What You'll Need: For Chucky, a striped shirt and overalls. To complete the look, add some bloody stitches onto your face with makeup and spray your hair with a can of temporary dye.
For Tiffany, you'll definitely need to wear all white (whether it be a dress or suit), a leather jacket, and black lipstick with a heavy smokey eye.
Chucky and Tiffany are one of horrors campiest couples, so, the more fun you can have with your interpretation, the better.
17.
Freddy Krueger and Jesse from Nightmare on Elm Street 2: Freddy's Revenge: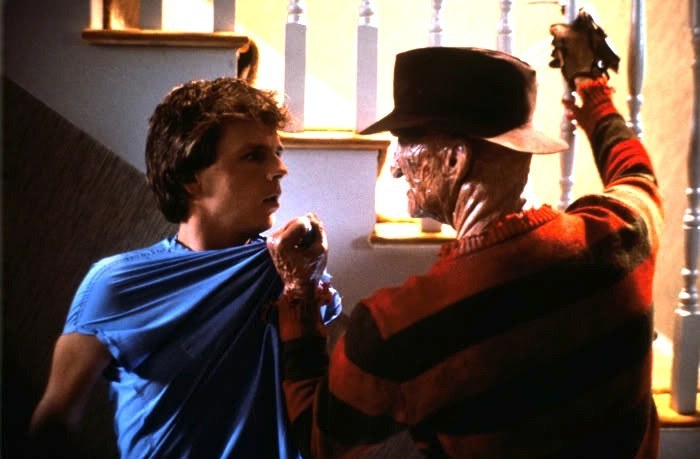 What You'll Need: For Freddy, any top that is horizontally stripped with red and black should suffice. For this outfit, it'd probably be best to get the glove from a costume shop. The hat could also be purchased at a costume shop or thrift store. The burn makeup is not a necessity, but would be a nightmarish touch.
When dressing like Jesse, think '80s. Since the film is all about Freddy trying to get ~inside~ of Jesse's body, we'd suggest getting Jesse a Freddy glove of his own.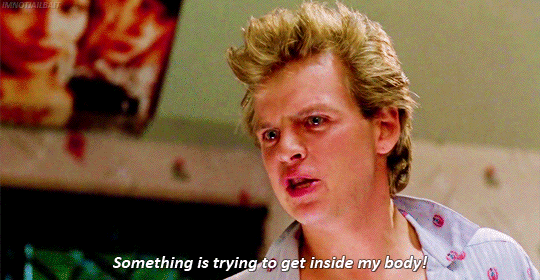 18.
The yellow and red M&Ms: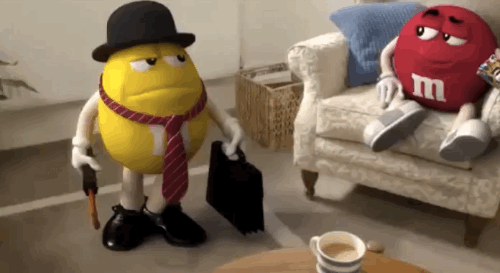 What You'll Need: Simply wear all red or all yellow, depending on which of these ~friends~ you are. Finish it off by painting on a white M on your shirt.
For a little self-referential humor, snack on a bag of M&Ms all night. Nothing is more horrifying than ~sweet~ cannibalism.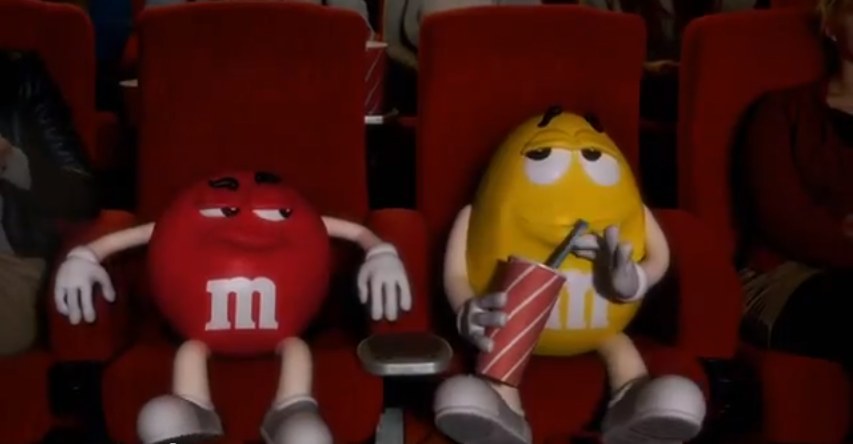 19.
Mario and Luigi or Wario and Waluigi from Mario Kart: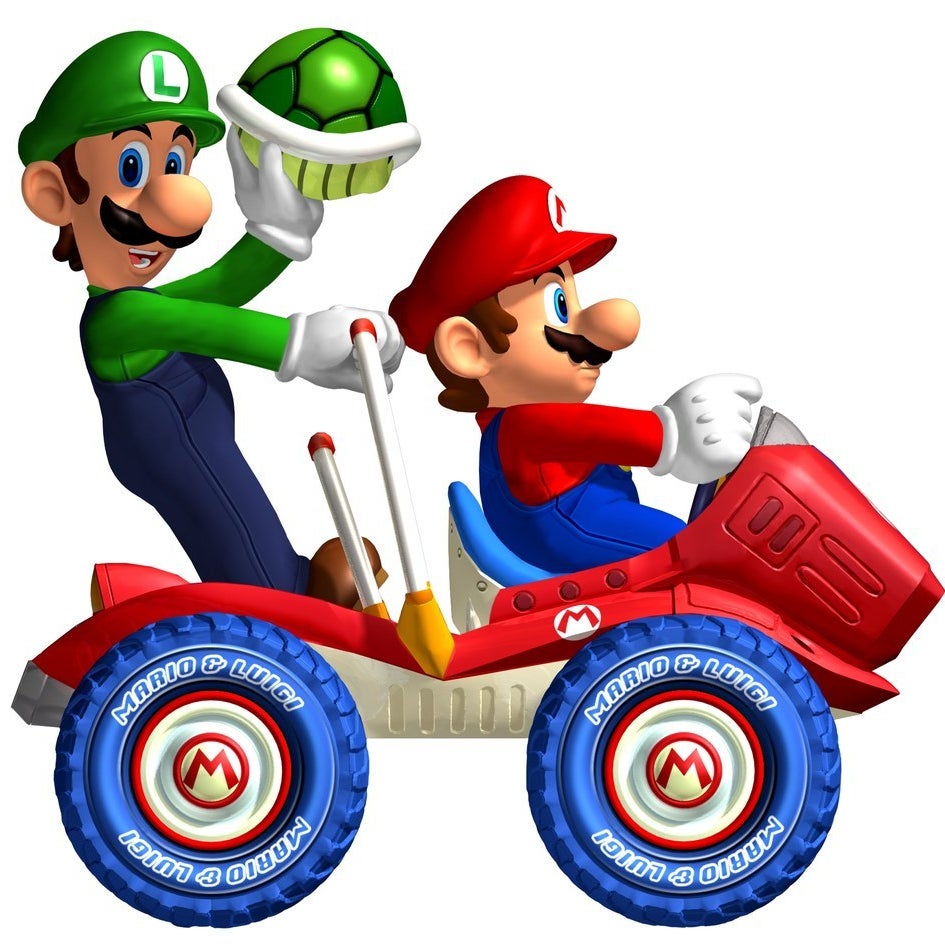 What You'll Need: Overalls and t-shirts/caps in red, purple, green, and yellow.
For those who really want to up the ante on their costumes, you can create your own karts to go with your outfits as well as some accessories like a mushroom, star, or dreaded blue shell.
Do you and your boyfriend have a better idea? Submit them below in the comments!