Needless to say, book readers everywhere lost their minds.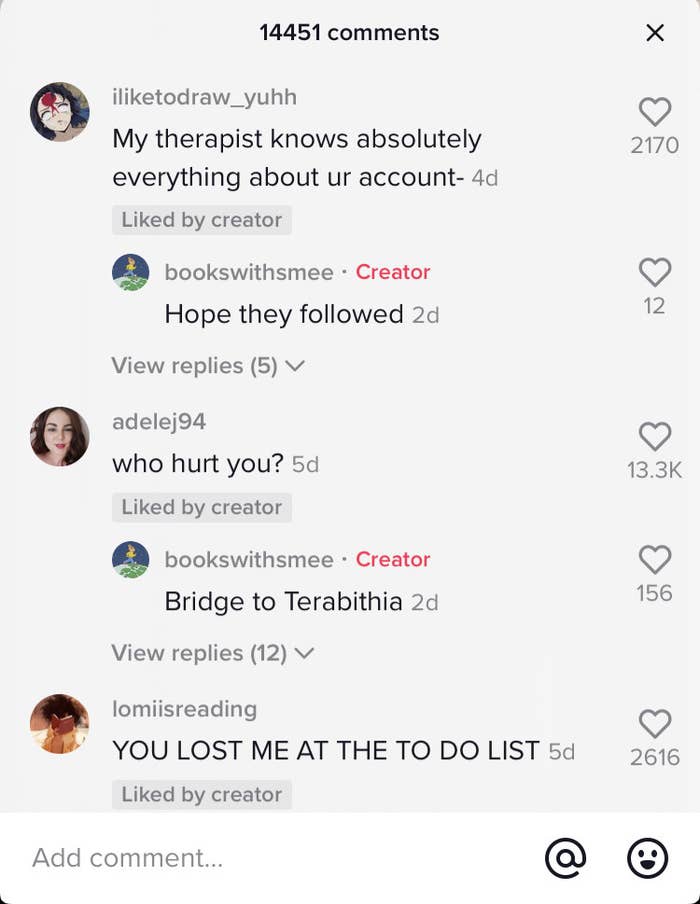 When asked why she had developed these habits, Esme said in a follow-up video, "I annotate books because I like reviewing books (I do it on my Instagram), and this makes it easier to go back and review a book, I think."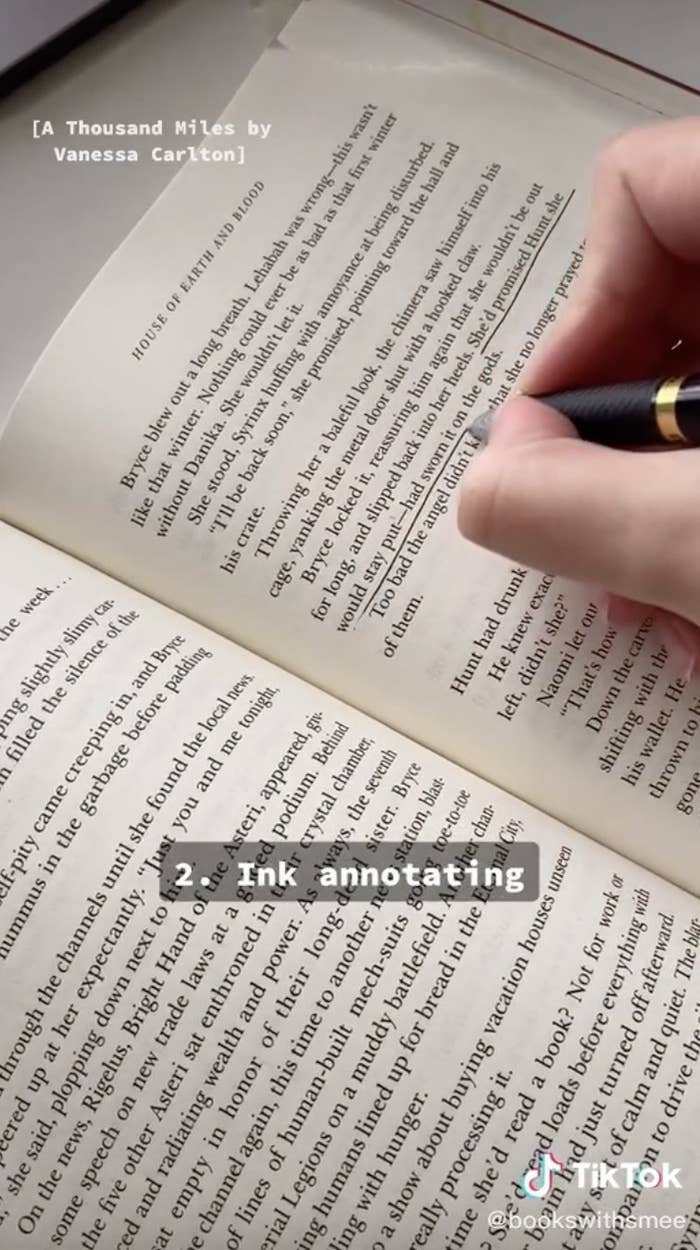 In response to the confusion over the to-do lists, she said, "Reading is my main form of procrastination, and if I put a to-do list on the front, I have to check everything off on the to-do list before I'm allowed to read the book, so this holds me accountable."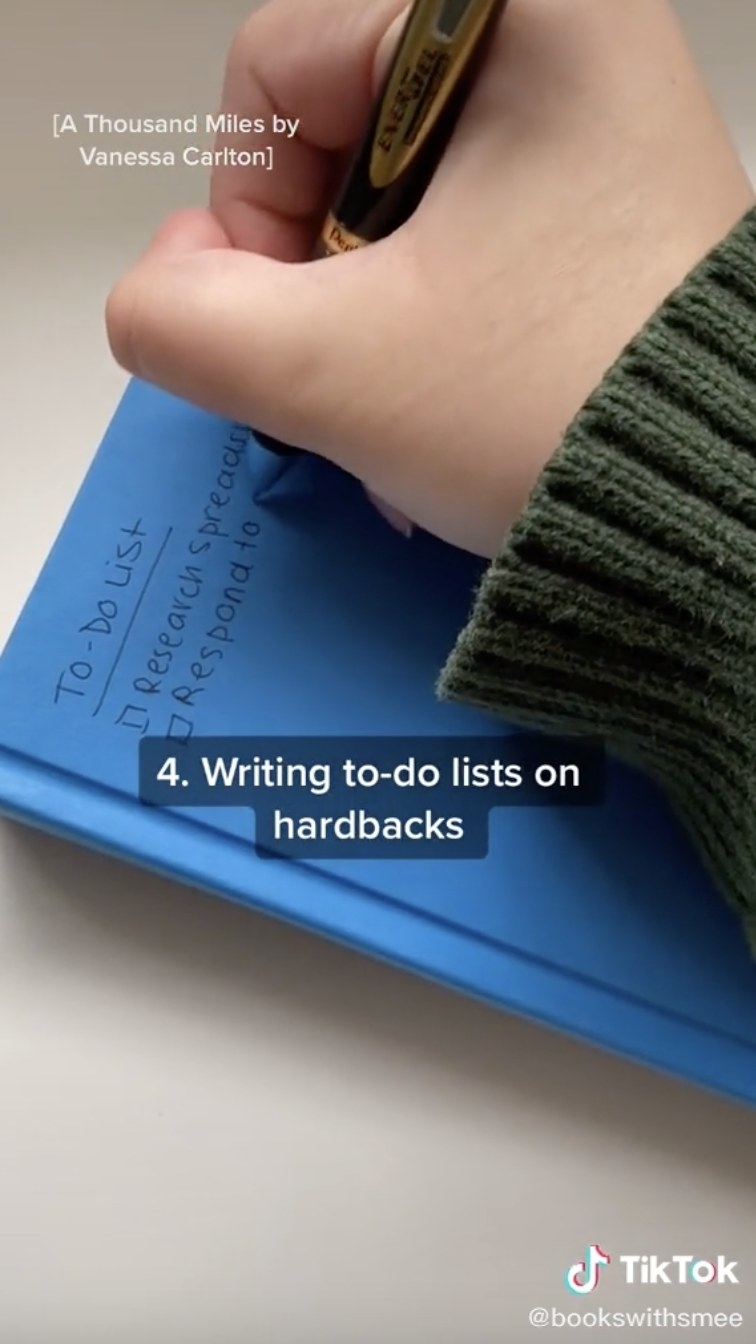 Oh, she also showers with her books. This actually sounded like something I would do, so I tried it. I can confirm that it's very relaxing.