1.
There's no denying how insanely popular Game of Thrones has become, and regular worshippers - I mean watchers - of the show have come up with some pretty hilarious and accurate memes to accompany it.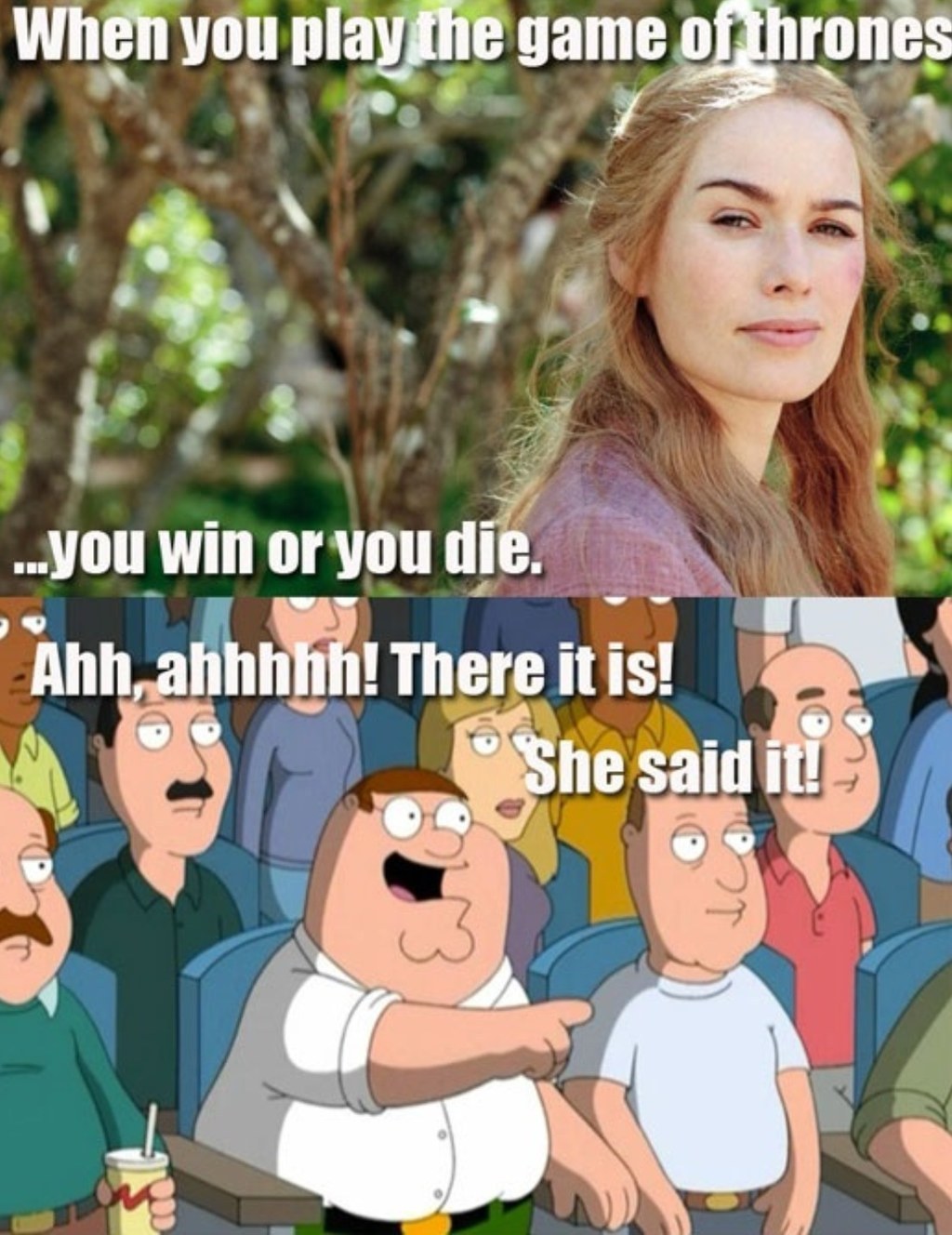 2.
Hey, Tywin Lannister is rumored to shit gold, right?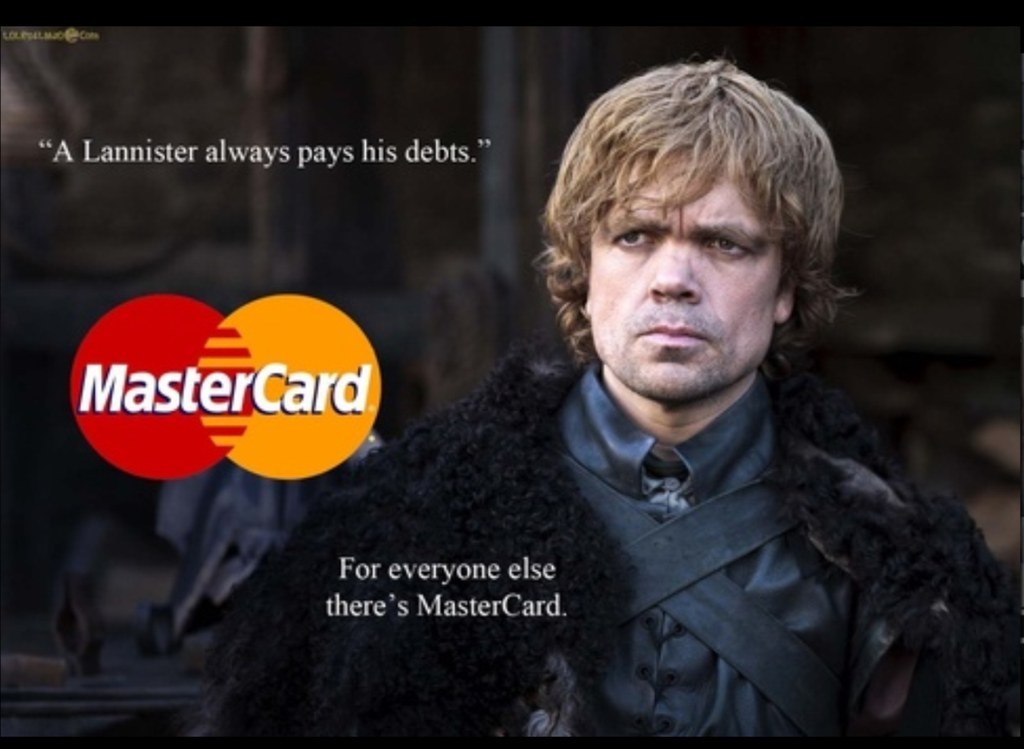 3.
SIX puppies for the SIX of Ned's children? Whaaaat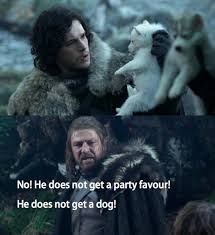 4.
Basically everything in Game of Thrones is dangerous.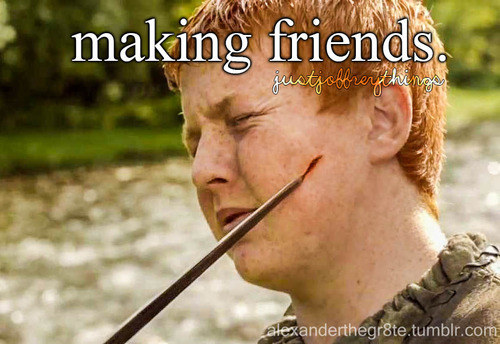 5.
Tyrion is so awesome, even Lady Galadriel knew about it.
6.
Go home, Leia.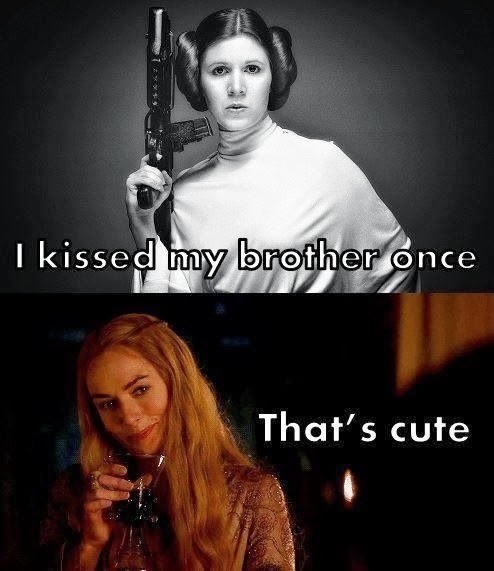 7.
This Futurama reference is gold.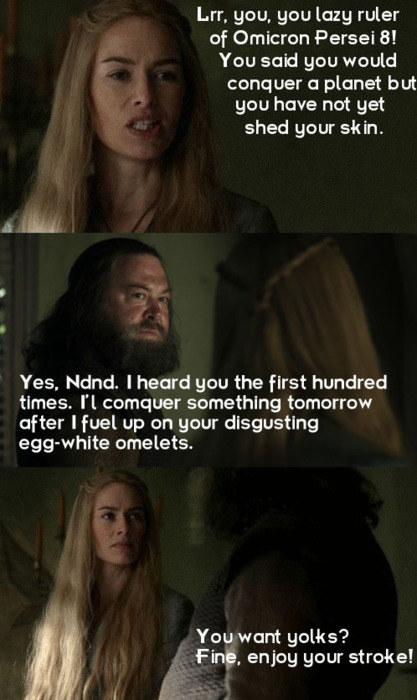 8.
Don't climb, she said. You'll get hurt, she said.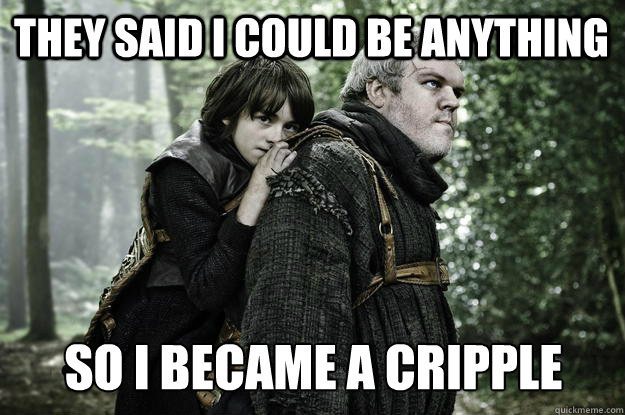 9.
None of us can get enough of Tyrion Lannister.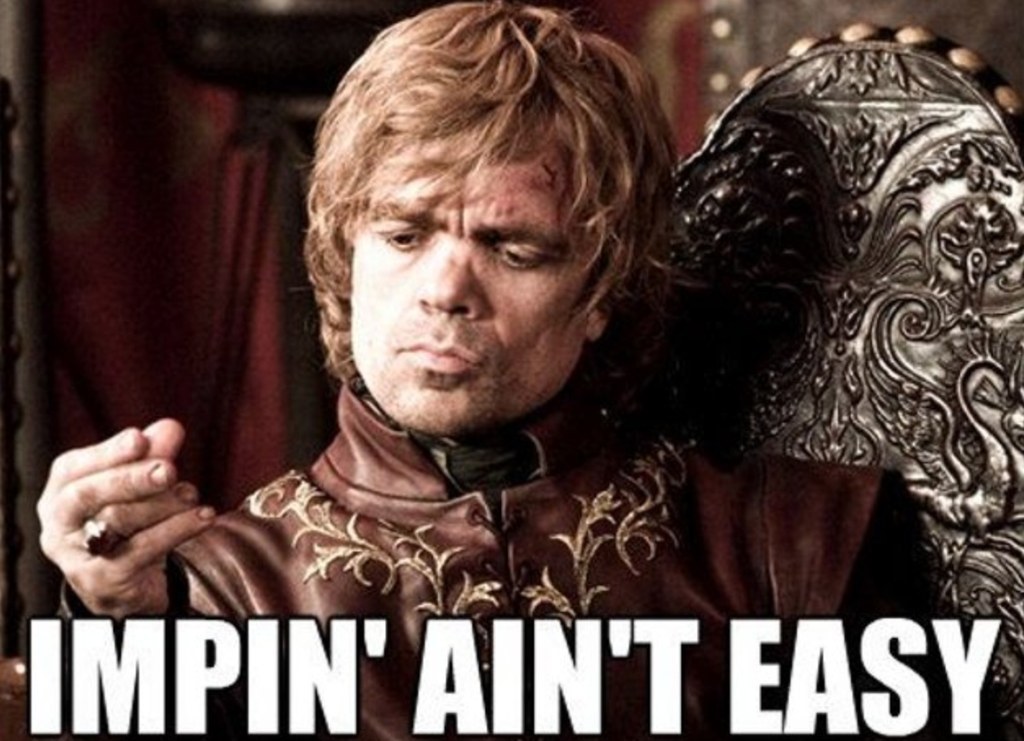 10.
Why does he even bother with the Baratheon sigil anyway?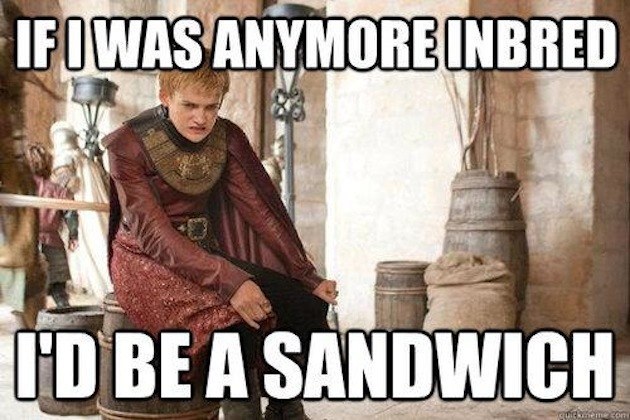 11.
Starks are the hipsters of Westeros.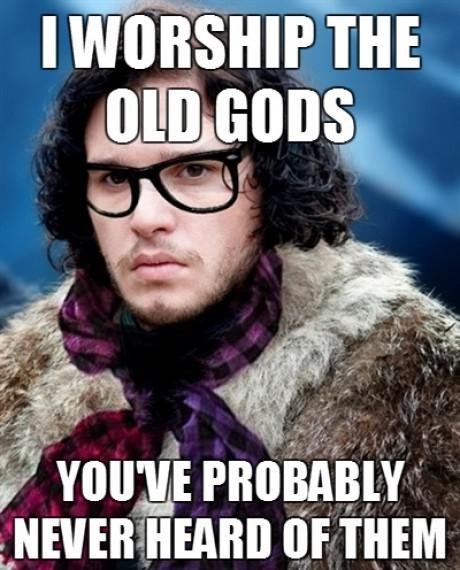 12.
Papa Stark is teaching them young.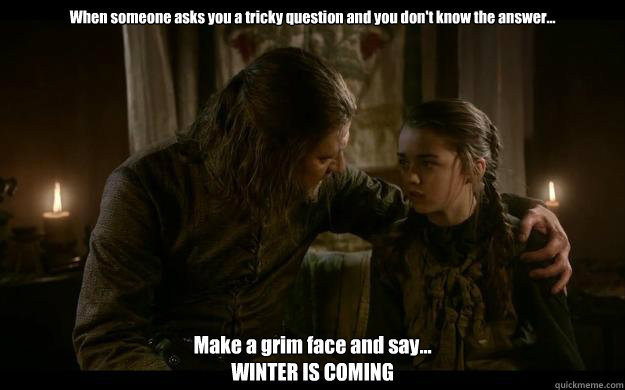 13.
Remember when Sam's dad sent him to serve in the Night's Watch?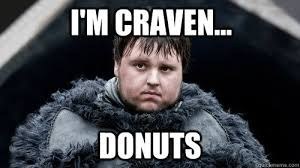 14.
Or when Daenerys had the world's most intense baby shower...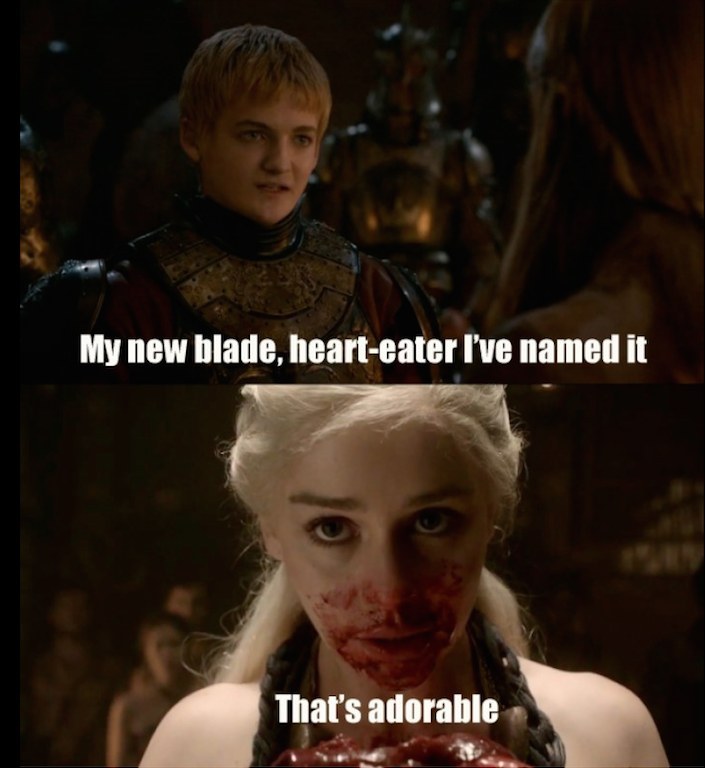 15.
Gordon Ramsay knows what's up.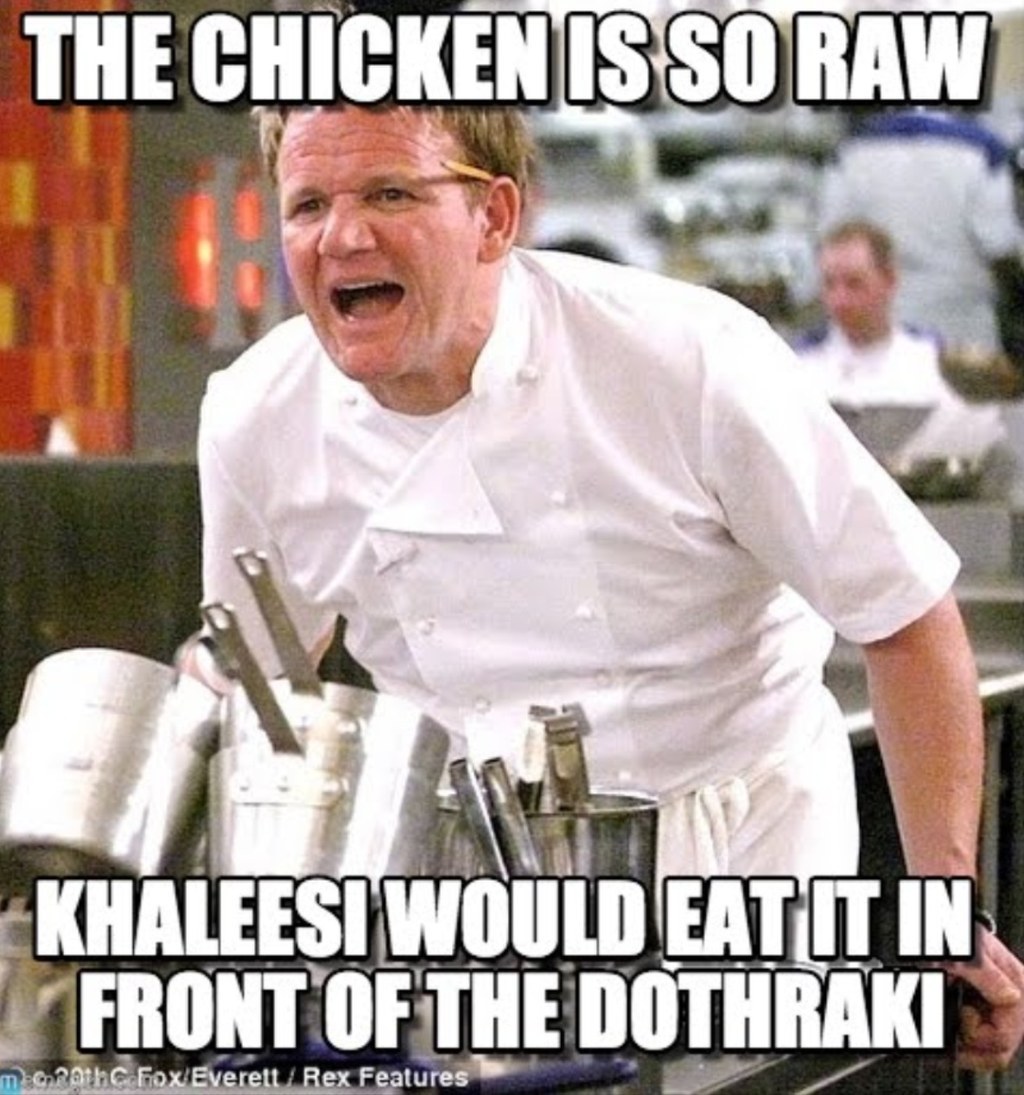 16.
Taking dancing lessons to a whole new level.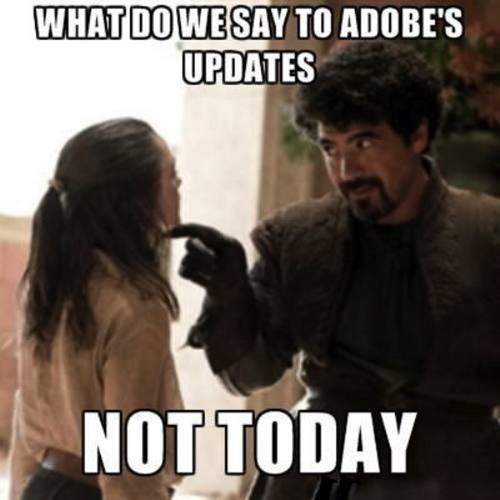 17.
Papa Stark: Too noble for his own damned good.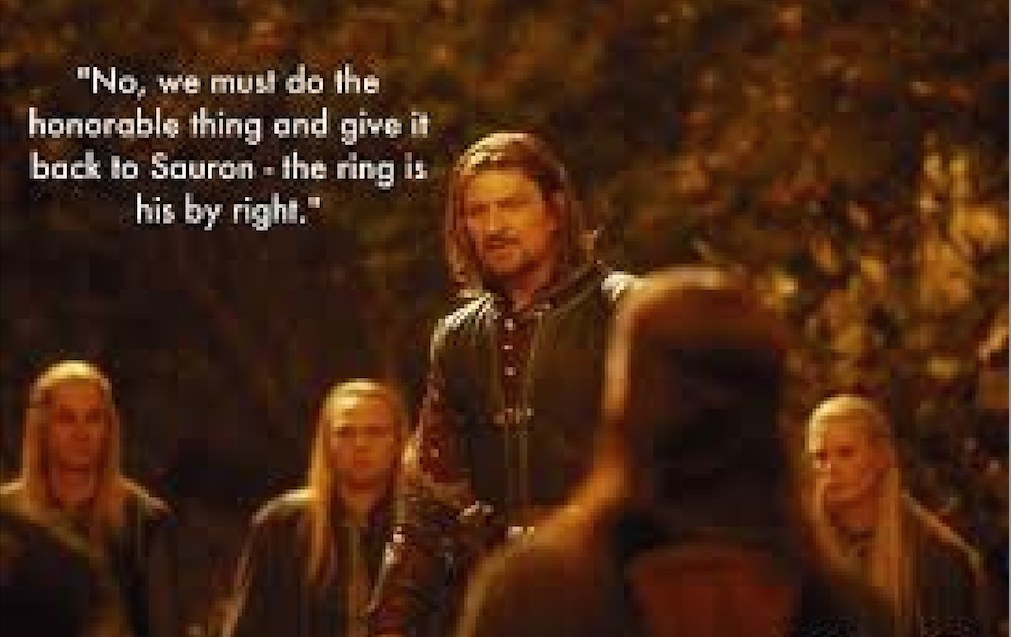 18.
Westerosi marketing techniques at its finest.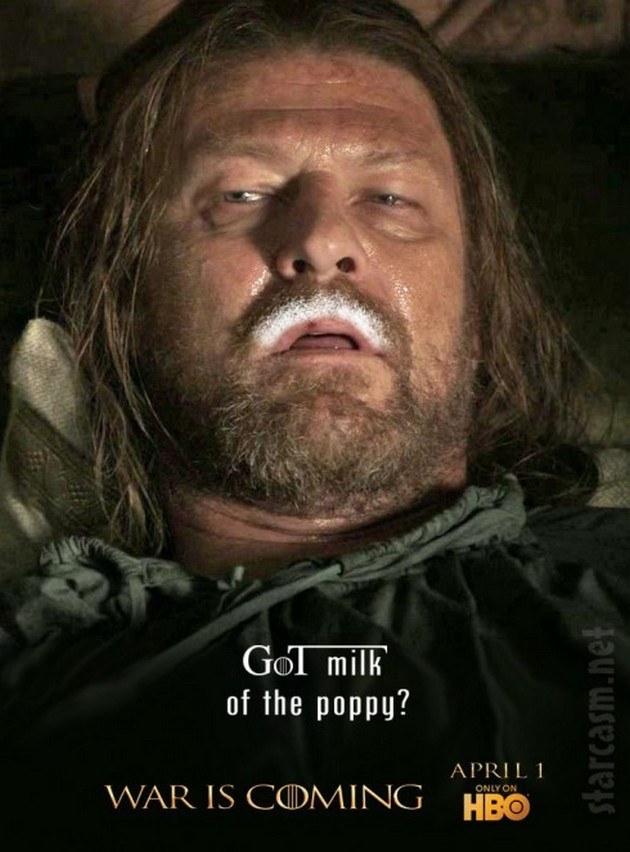 19.
Aaaaaaaaaaaand
20.
The Dothraki clearly don't use Neosporin.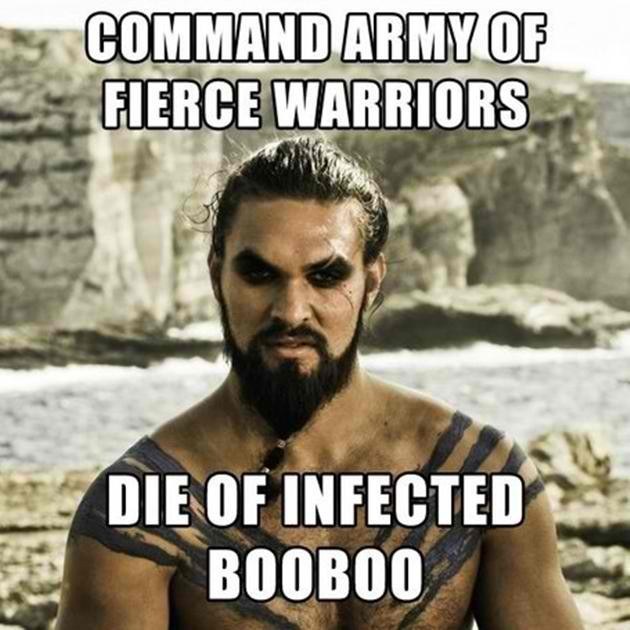 21.
The Night's Watch is definitely a medieval fraternity.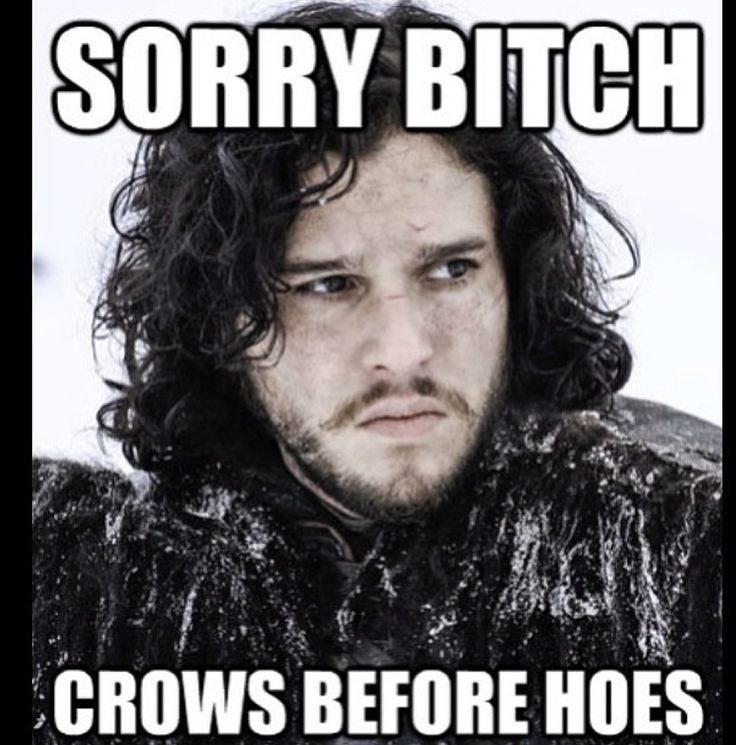 22.
Settle down, girlfriend.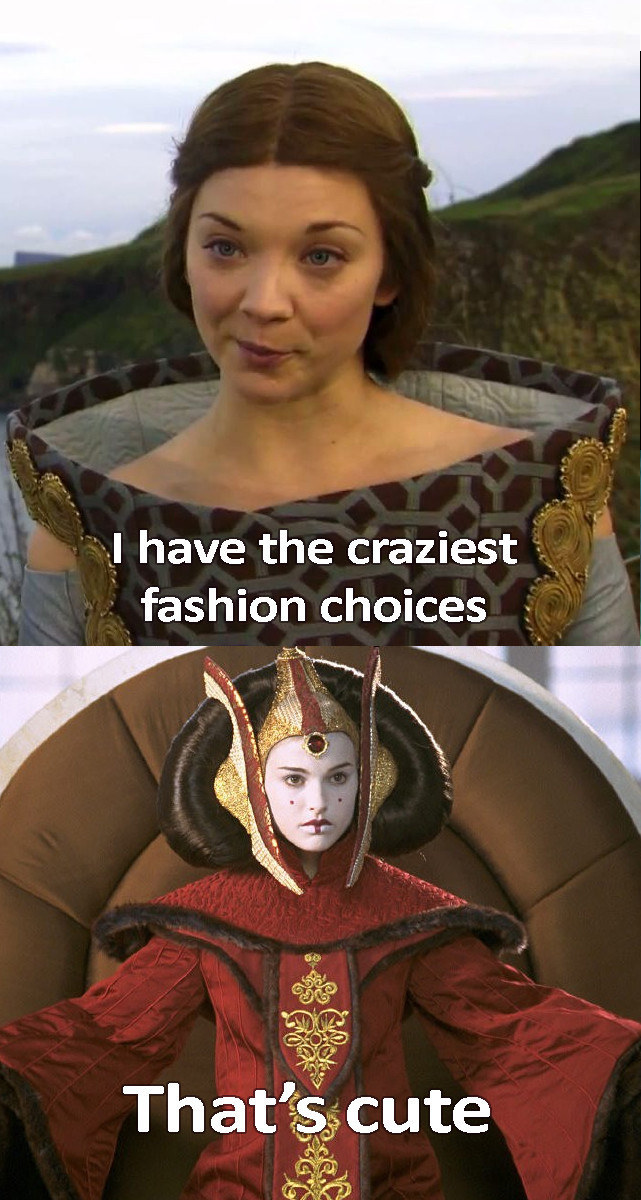 23.
At least Renly's keeping it in the family.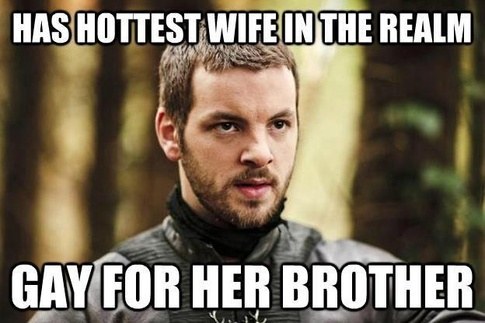 24.
Oh please, Luke, you have it easy.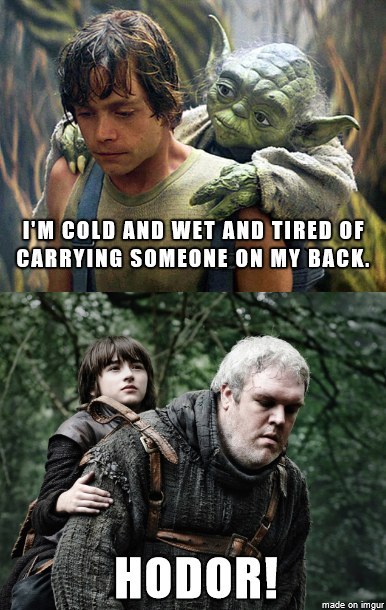 25.
A good pun is always appreciated.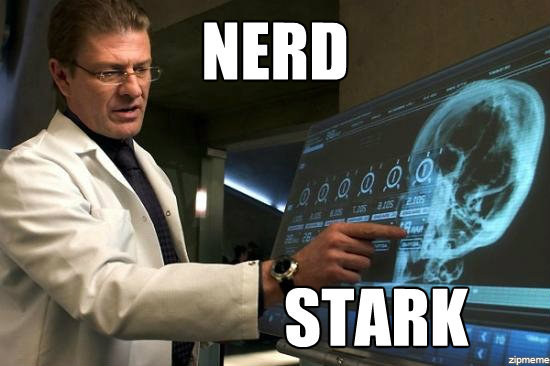 26.
An accurate representation of the Baratheon boys.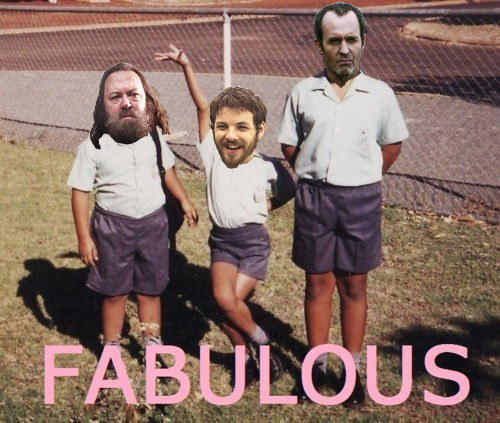 27.
Lannisters seem to do a lot of things.
28.
If Joff meets the standards of Harry's Code, then go ahead Dexter.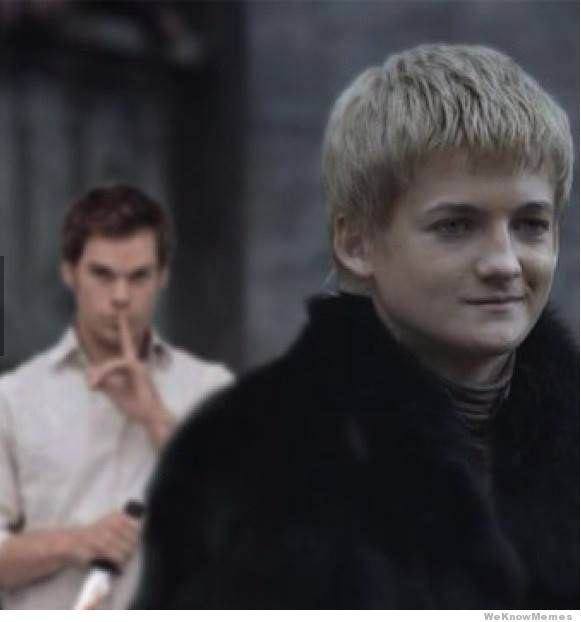 29.
They pretty much called out the show with this one.
30.
Things seem to be adding up, alright.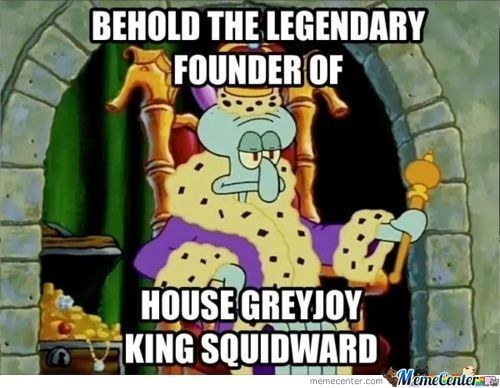 31.
Exactly what I look for in a caregiver.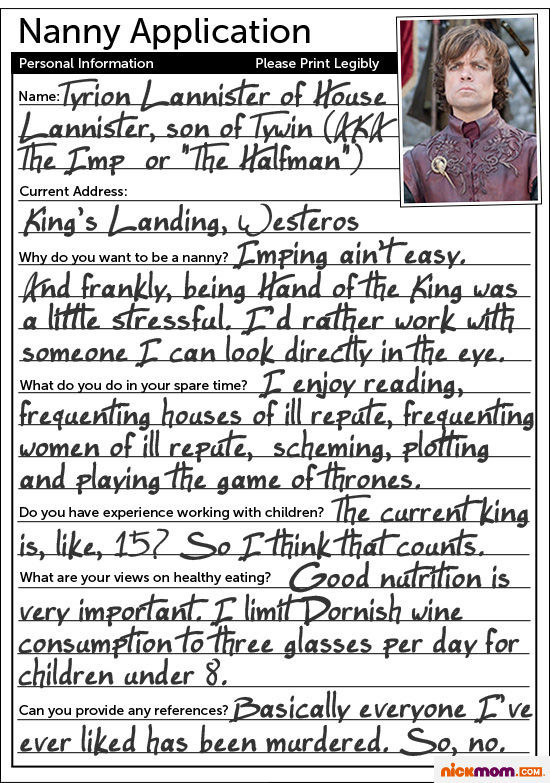 32.
They're an unfortunate pair.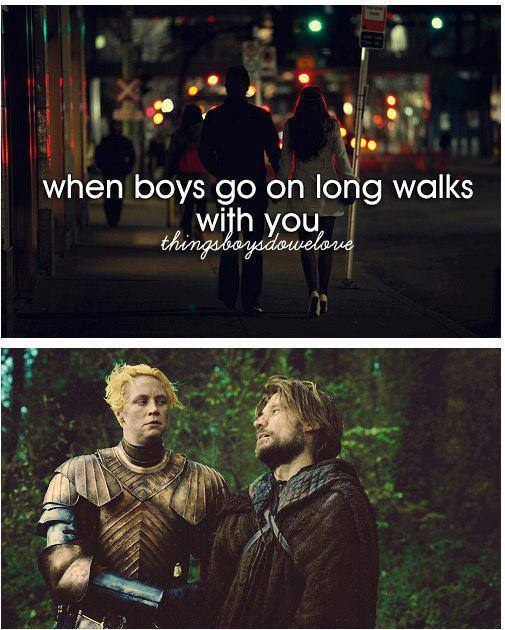 33.
Bad Luck Brian never had it this bad.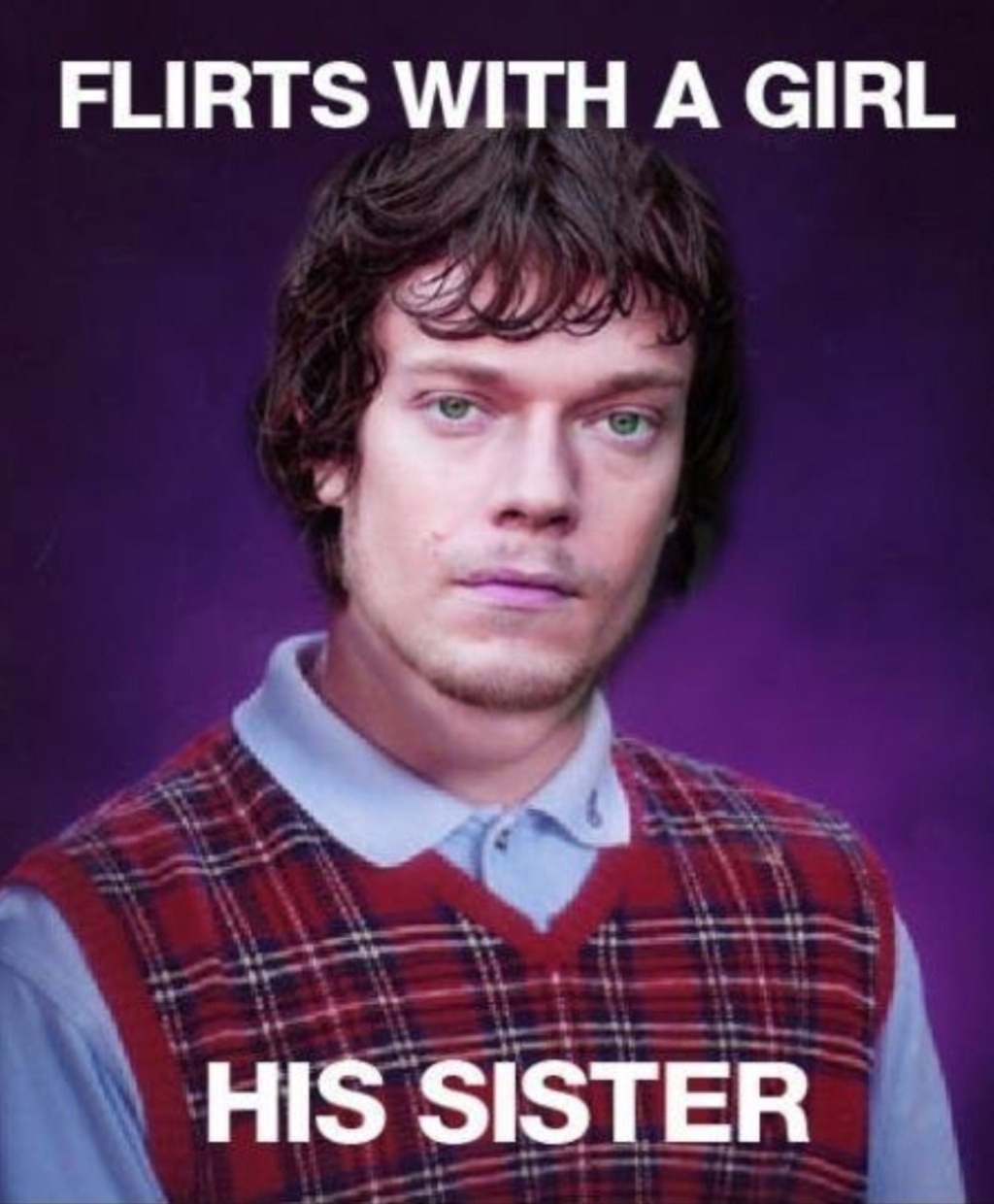 34.
Oh deer.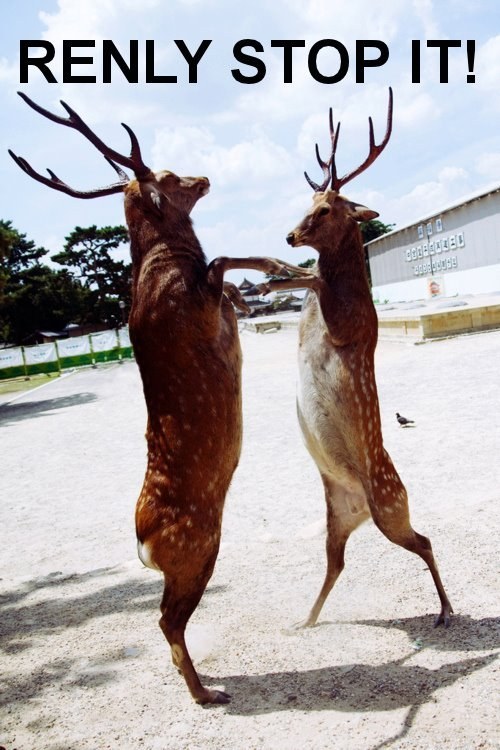 35.
Yeah Renly, we know you're the editor of King's Landing Fashion Weekly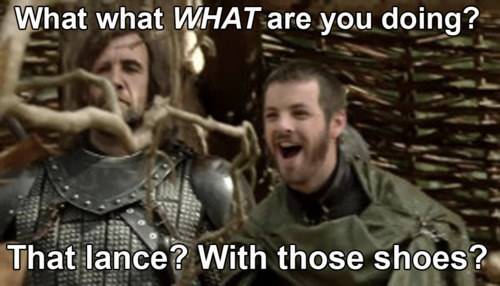 36.
Sadder than "A Series of Unfortunate Events".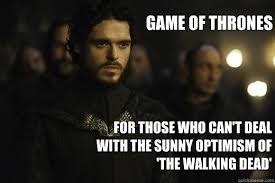 37.
Mother of Dragons distributing some discipline.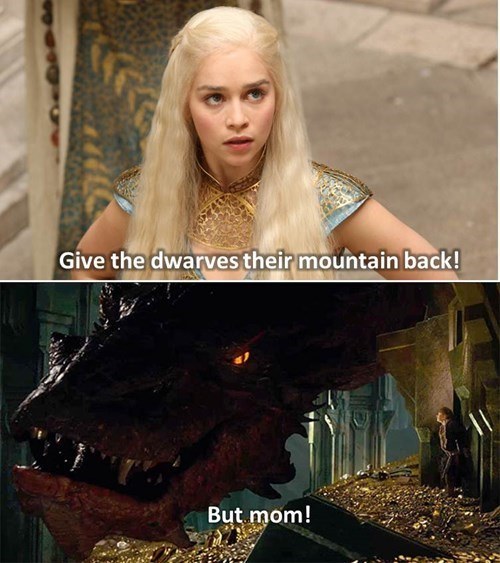 38.
Breaking News: GoT is actually filmed at the Jersey Shore.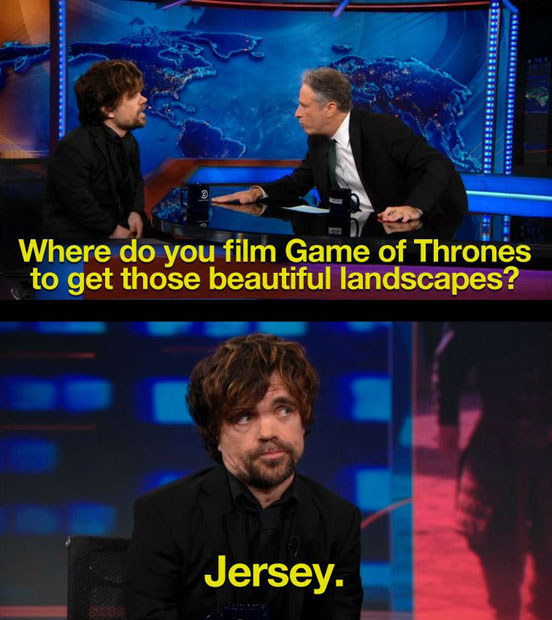 39.
Ramsay's not using his own D though.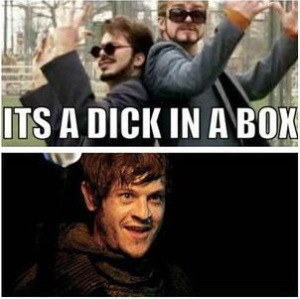 40.
Oh, king. Very nice, eh.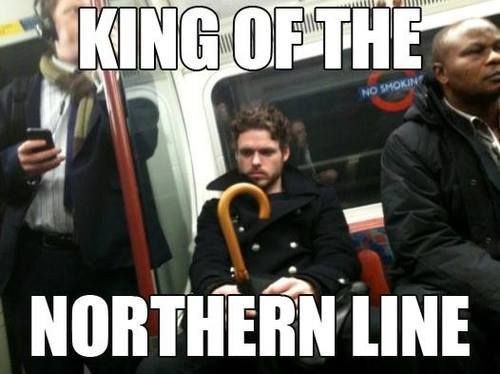 41.
That look of utter confusion says it all.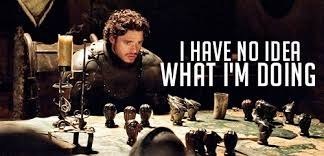 42.
No empty threats here.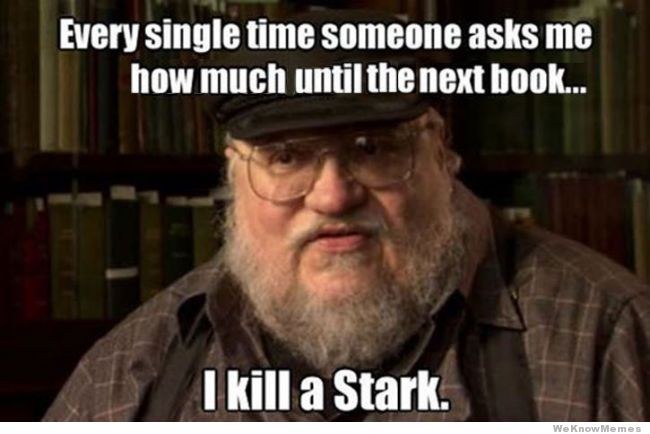 43.
Literally anyone could do a better job than these two.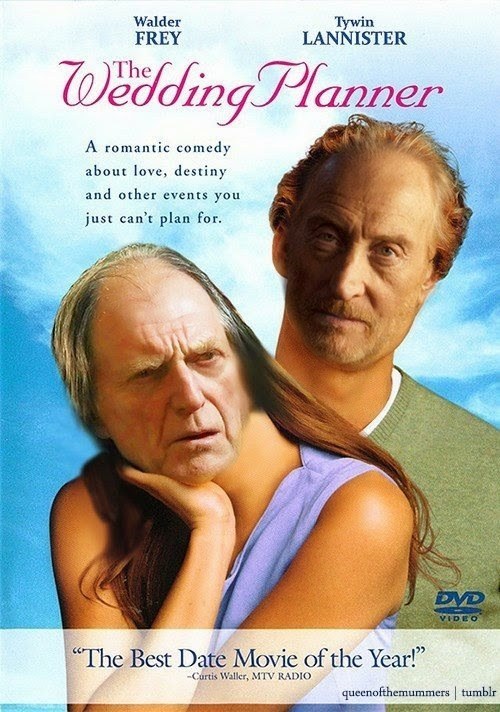 44.
Gotta catch 'em all.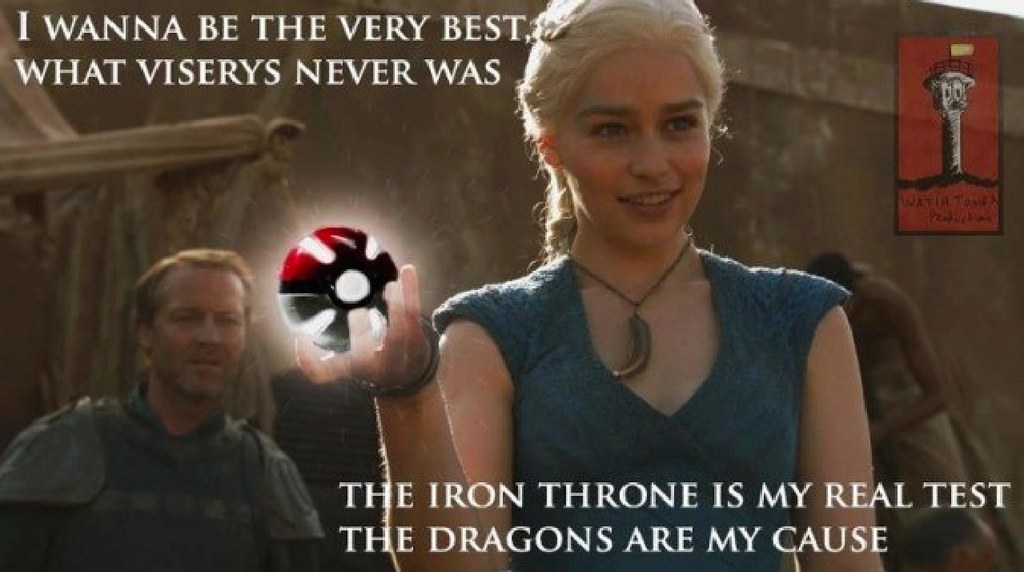 45.
Oberyn's revenge didn't work out exactly as planned.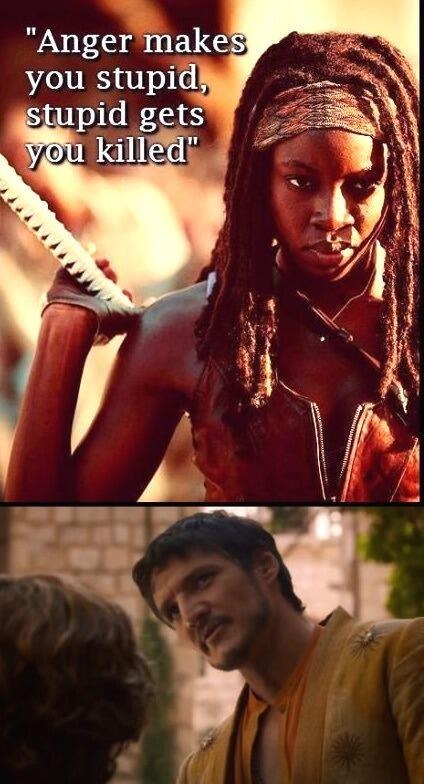 46.
Investing your time in this show is a huge gamble.
This post was created by a member of BuzzFeed Community, where anyone can post awesome lists and creations.
Learn more
or
post your buzz!