It's *The* Easter Bunny, thank you very much.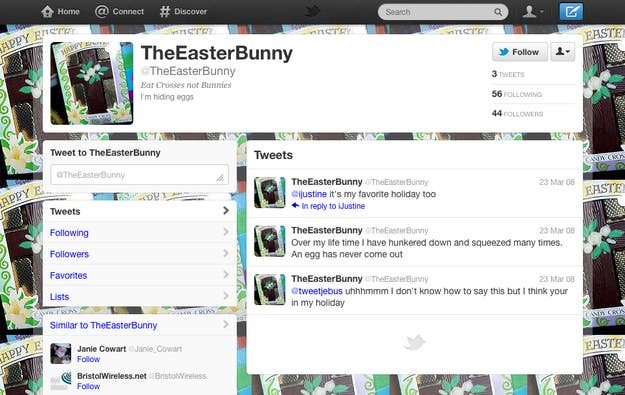 No bunny wants to tweet on the off season.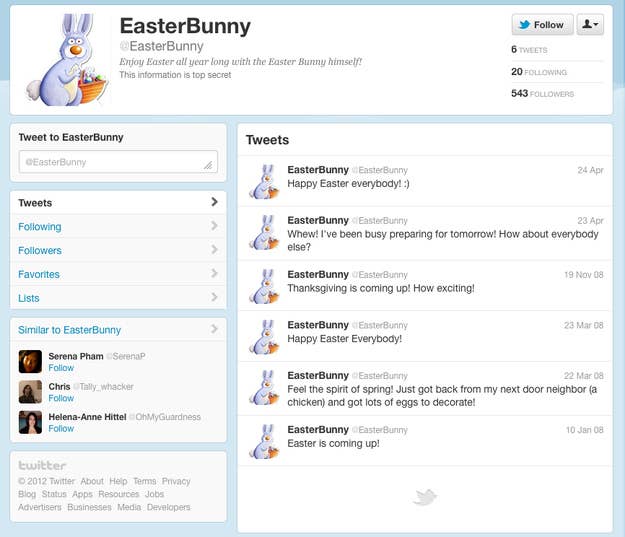 All those other bunnies are fake. Like Mall Santas.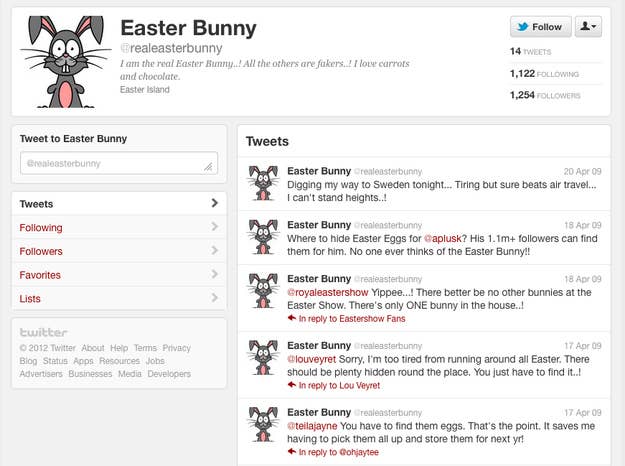 Pornbot Bunny, apparently.

What will happen next?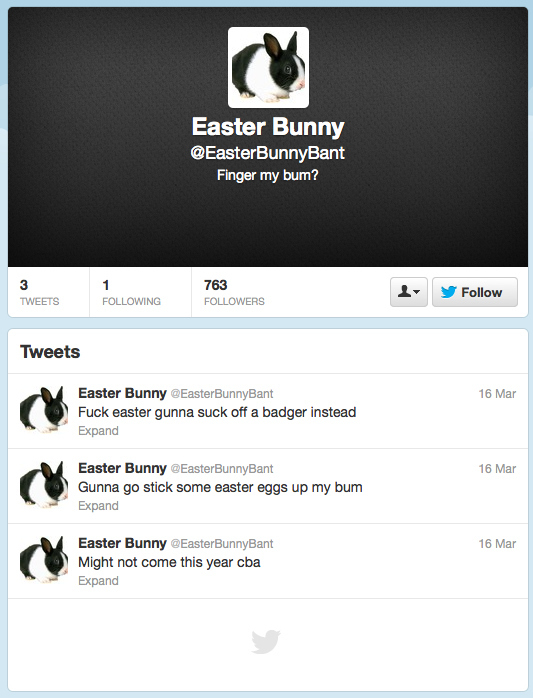 Easter Bunnies need budgets too.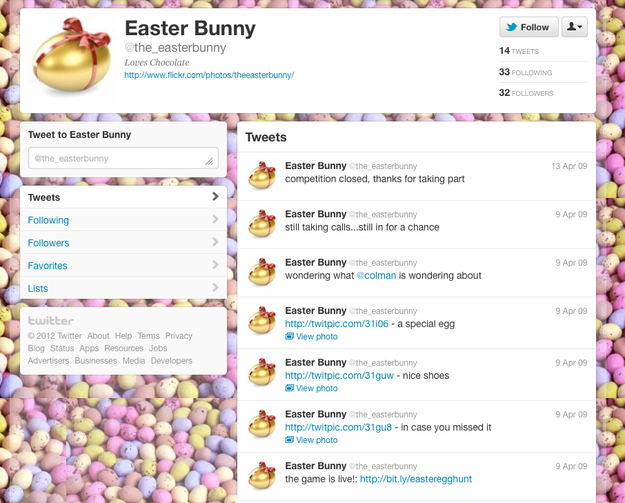 Good luck, Bunny Boy.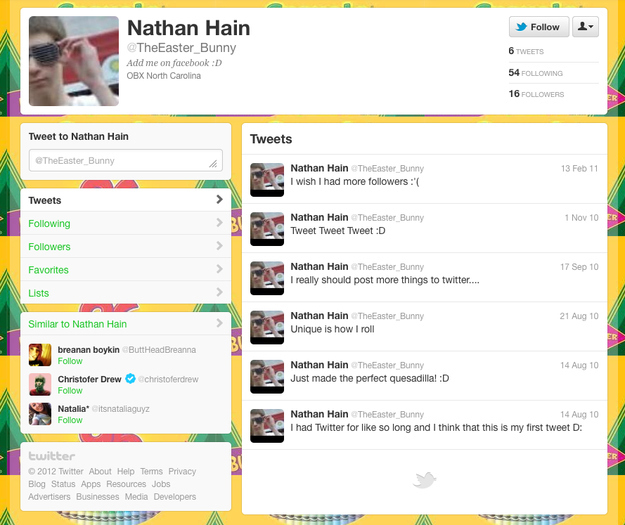 This bunny died of Egg Nog poisoning.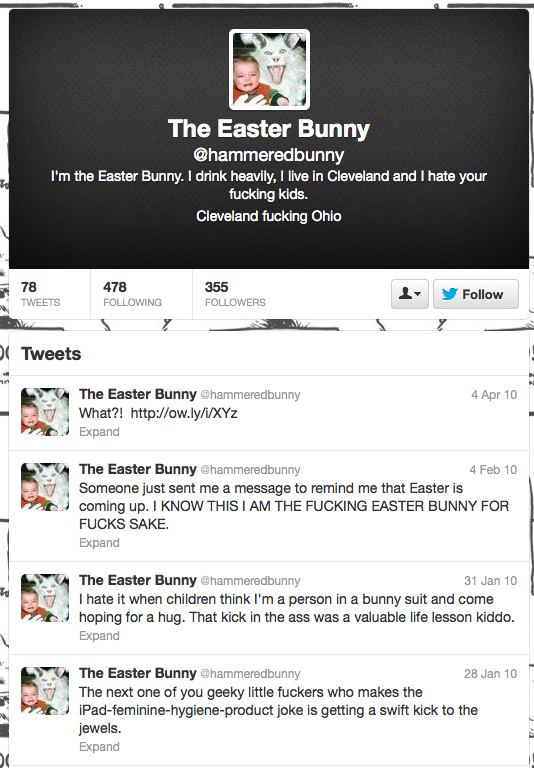 With no good egg stories, this bunny remains silent.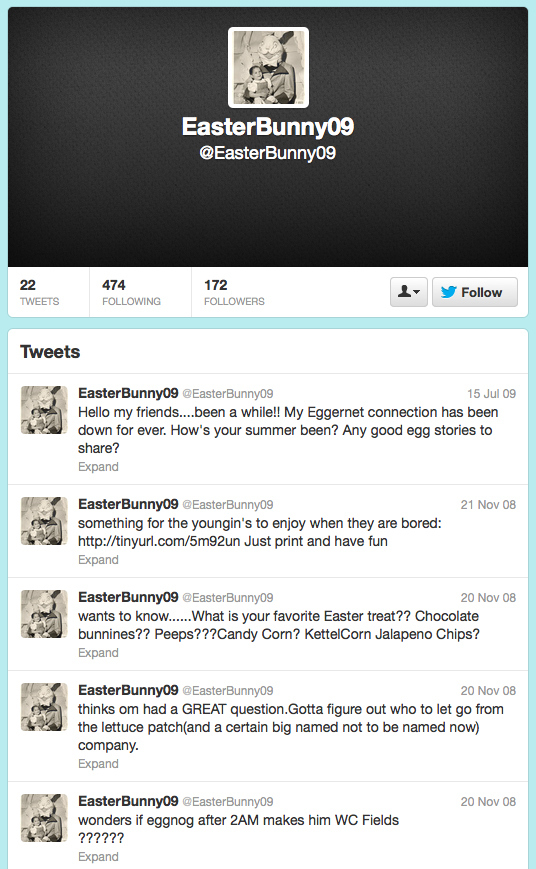 Lies! These are humans. Not bunnies.