This post has not been vetted or endorsed by BuzzFeed's editorial staff. BuzzFeed Community is a place where anyone can create a post or quiz.
Try making your own!
The Common Application As Explained With Emojis
You're welcome. Happy World Emoji Day!
The 2015-16 Common Application goes live in just a few short weeks, so here's a handy guide to the essay prompts translated and explained with tiny people, animals, and food items.
Prompt #1

Appropriate responses to Prompt #1 include



Prompt #2

Appropriate responses to Prompt #2 include


Prompt #3

Appropriate responses to Prompt #3 include


Prompt #4

Appropriate responses to Prompt #4 include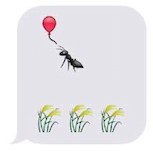 Prompt #5

Appropriate responses to Prompt #5 include