The New File-Sharing Police
Third-party vendors will troll peer-to-peer networks looking for copyrighted material, then notify the downloader's Internet Service Provider to issue penalties.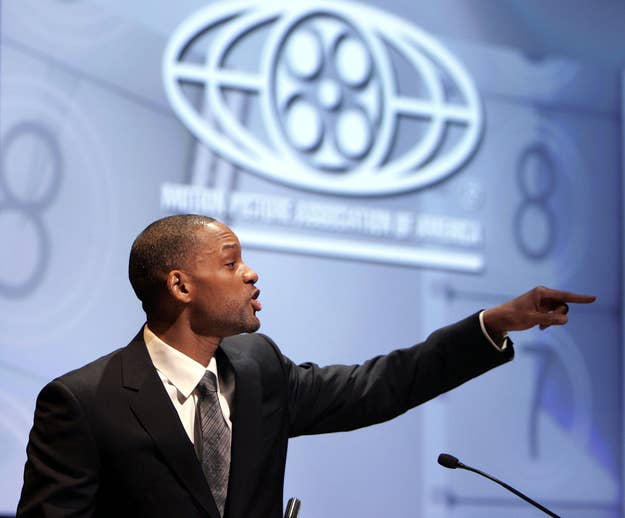 This week the major and independent music labels and movie and television studios (represented by the RIAA, Motion Picture Association of America, and other groups) launched the latest offensive in the war on illegal downloading: the Copyright Alert System.
In 1999, the recording industry was valued at $14 billion. Today what it's worth is estimated at less than $7 billion — a difference the Recording Industry Association of America says is primarily due to pirating of copyrighted music.
The new system is an attempt to combat that loss by identifying individuals who are pirating music, movies, and TV shows using peer-to-peer networks. It rats them out to their Internet Service Provider, who in turn sends them an alert telling them they have been caught downloading illegally.
Jill Lesser is the executive director of the Center for Copyright Information, which designed and implemented the program. Third-party "vendors" enlisted by the entertainment industries, Lesser explains, will patrol peer-to-peer networks looking for copyrighted content.
"Anybody can join those networks. Those vendors join peer-to-peer networks, and they essentially participate in that network," Lesser says. "They go out and say, 'I'm looking for a copy of Argo,' and anybody on that network who has Argo to offer will make that available."
The copyright police then note the IP address of the individual sharing a copy of Argo, and they send it to that person's Internet Service Provider (ISP). "At that point, the ISP looks at the IP address and says, 'OK, who was using this IP address at that time?' It sends that customer an alert," she explains.
Lesser stresses, "No activity that the user is engaged in on his or her ISP can be seen by the content owners — this is all tracking what's happening on public peer-to-peer network."
The ISP sends a first alert, and if that person continues downloading copyrighted music and movies illegally, each alert will become progressively more annoying. "They are intended to say, 'You have now received five or six notices and you are not responding and you are continuing to engage in copyright infringement so we do want to take this opportunity to reemphasize the seriousness of it,'" Lesser says.
The type of alert will vary between ISPs. "Some ISPs are putting people through educational tutorials, some are restricting access to the top 500 sites for a very short period of time, one ISP is reducing the speed for 48 hours," Lesser says.
Comcast will be sending in-browser alerts and emails. Verizon will also send alerts, and if they are ignored, will eventually throttle the user's internet speed for a time.
Each alert will also include a link to one of two sites where users can find television shows, movies and music legally — WheretoWatch and MusicMatters.
The system kicked off this week and, Lesser says, so far, so good. "The alerts that have been sent, they have gotten to the right subscribers; the ISPs are not getting flooded with customer service calls; everything has gone smoothly."
The studios and labels, and the groups that represent them, are hopeful the new system will work — but to different degrees.
"The launch of the Copyright Alert System marks a major development in the kind of voluntary partnership that can best address the needs of consumers for better information about the tremendous growth in legal online sites for movies, TV, and music," Michael O'Leary, senior executive vice president at the MPAA said in a statement.
Cara Duckworth of the RIAA was slightly more restrained in her optimism. "Piracy will always evolve in different forms — and we think this is a really innovative approach to dealing with the problem today," she said.