The ABC soap opera One Life To Live premiered in 1968 and was cancelled in 2012, but has just been revived as a web series; the first episode premiered Monday on Hulu and iTunes.
The new OLTL has the same characters, played by the same actors. But the best part of the new episodes may just be the dance moves. The first episode is full of them, as the action centers around the opening of Llanview, Pennsylvania's hottest new club, Shelter. (In the original, the dancing action took place at a club called Capricorn; Shelter is basically a remodeled version.)
Here are the top 20.
20.
The Toe Tap 19.
The Scene Check 18.
Combination Duck-Face-Shoulder-Shake 17.
The Spin Cycle 16.
The Come Hither 15.
The Which Way To The Beach From Here 14.
The BAM 13.
The Shake Down 12.
The Break Out 11.
Pom Pom Wrists 10.
Revving The Lawn Mower 9.
The Modified Bend and Snap 8.
The Binocular Bump 7.
The Slobber Face
6.
The Modified Throwin 'Bows 5.
The Secret Pit Check 4.
The Double Back Check 3.
The Squat and Slide 2.
The Hokey Pokey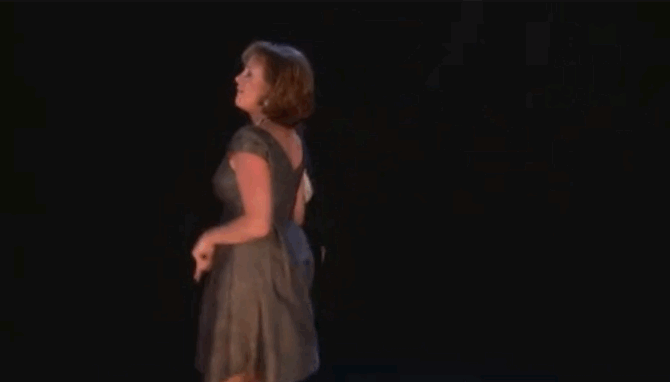 1.
ODing on Oxycontin