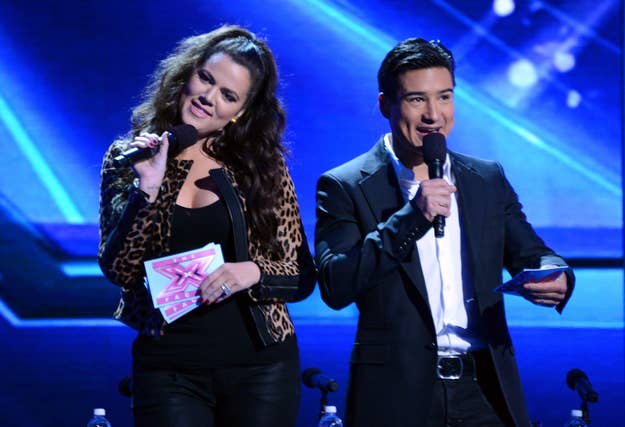 It's official: Khloe Kardashian is the Brian Dunkleman of The X Factor.
X Factor producers confirmed this morning that Kardashian will not be returning to Fox's talent search show — but her co-host Mario Lopez will be back for season three.
"Khloe Kardashian will not be returning to co-host The X Factor. We really enjoyed working with her and wish her all the best in her future endeavors," an X Factor producer told BuzzFeed.
Rumors that Kardashian would not be returning to the show have been swirling since she tweeted this cryptic message back in March.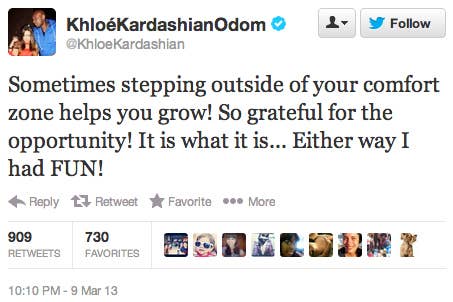 Kardashian spoke openly about how stressful she found hosting the show on Kourtney & Kim Take Miami.
"Hosting, I think, is one thing, I think live TV is another thing," Kardashian told her sisters on the March 17 episode. "Everyone's like, yelling in your ear, like, 'Okay, don't ask that question anymore.' And then they count, and when they get to three they go, 'Three second to shut up! SHUT UP!'"
A source close to Kardashian said that traveling between L.A. to film The X Factor and Miami for E! became too much for the reality TV star.