As a self-proclaimed nostalgia-seeker and lover of all things vintage, I'm fascinated by the fact that beauty products of yesteryear can not only still be purchased, but are still recommended by experts.
Everyone from makeup artists to dermatologists (and retro-obsessives like myself) agrees that these untouched formulations of the past continue to be favorites, despite many modern-day innovations, simply because they're just that good.
In just one short scroll you can learn which old-school beauty items graduated from your grandmother's bathroom cabinet and made it onto our list of classic staples. Find skin barrier-healing creams, foolproof makeup-removing balms and even a near-replica shade of lipstick worn by none other than Marilyn Monroe.
5.
A cloud-like loose powder

Our pick: This silky soft Airspun loose powder by Coty, a product that hails all the way back from 1935, is the only facial powder I will ever use. The talc-free formula, which can be purchased in five shades including translucent, never feels cakey on my skin nor does it settle into fine lines. Instead, it helps to smooth texture, absorb excess oil, and set my makeup — all without leaving an overly matte finish or a weird cast like other setting powders I've tried. It's also insanely affordable and lasts forever.

Promising review: "I cannot say enough about this. It has been used by three generations in my family. My grandmother used it all the time, so many times I would watch her apply this to her face. Then I started wearing it as soon as I was able to wear makeup (15), then my daughter started wearing it when she could. I hope they never stop making this, it is wonderful." —Cecilia A.
Get it from Amazon for $6.99 (available in four shades).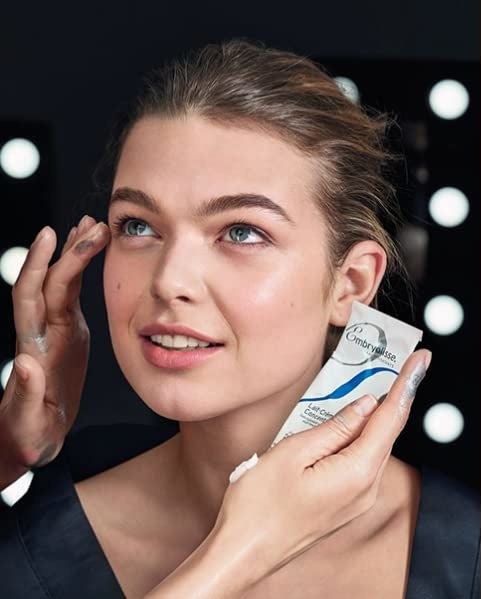 This multipurpose French pharmacy staple, which dates back to the 1950s, has earned itself quite a reputation here at HuffPost. Embryolisse Lait-Crème Concentré was brought to our attention by Los Angeles–based makeup artist Susan Zeytuntsyan, who favors this emollient moisturizer for not just hydrating the skin, but for offering the perfect base for foundation and makeup. As it turns out, the timeless and virtually unchanged formula, which includes calming aloe vera, protective beeswax, nourishing soy proteins, and skin-softening shea butter, has been a longtime secret weapon among makeup artists.

Promising review: "I have always loved this moisturizer when I would get it from France on trips. It has a following for a reason. It moisturizes amazingly well and it doesn't cause your face to feel greasy. The smell is a slight floral smell, but not overpowering at all. My skin is sensitive and it doesn't have any irritation with this. I also use this a primer for my makeup and it sets it quite well. This is a legendary product and a staple in French skincare." —Violetpinkie
Get it from Amazon for $16 (available in two sizes and three packaging styles).
Reviews have been edited for length and/or clarity.