Putting on a live comedy show with up-to-date pop culture references isn't easy, but Saturday Night Live does it week after week. And while they sometimes nail their celebrity impersonations, other times it really looks nothing like them. Here are some of the best and the worst:
3.
Didn't even try: Beck Bennett as Javier Bardem
4.
Spot on: Heidi Gardner as Kristen Schaal
5.
Didn't even try: Andrew Dismukes as Keith Habersberger
6.
Spot on: Maya Rudolph as Kamala Harris
7.
Didn't even try: Dan Aykroyd as Jimmy Carter
8.
Spot on: Will Ferrell as George W. Bush
9.
Didn't even try: Chris Redd as Mahershala Ali
10.
Spot on: Kate McKinnon as Kellyanne Conway
11.
Didn't even try: Fred Armisen as Barack Obama
12.
Spot on: Fred Armisen as Prince
13.
Didn't even try: Taran Killam as Brad Pitt
14.
Spot on: Melissa Villaseñor as Alexandria Ocasio-Cortez
15.
Didn't even try: Kate McKinnon as Lindsey Graham
16.
Spot on: Larry David as Bernie Sanders
17.
Didn't even try: Chevy Chase as Gerald Ford
But they knew that.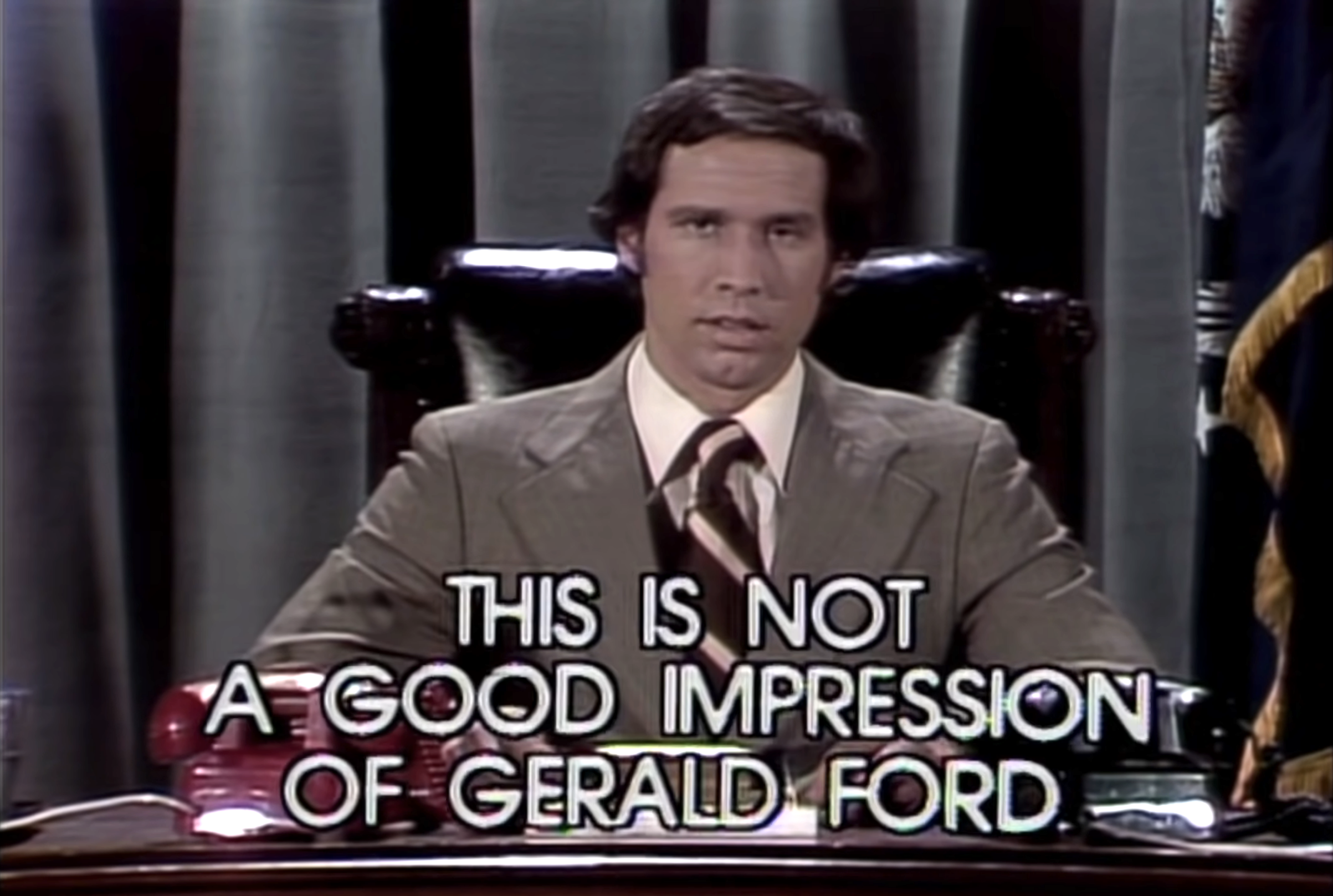 18.
And finally, the best celebrity impression SNL has ever done: Kenan Thompson as Reba McEntire
Did we miss your favorite SNL impression of all time? Tell us in the comments!
Watch Once Upon a Time in Londongrad, a new true crime docuseries from BuzzFeed Studios based on the explosive BuzzFeed News investigation, now streaming on Peacock.