Oscar Isaac and Pedro Pascal met in 2005 while performing in a play together, and ever since, we've been blessed with glimpses into their chaotic and loving friendship.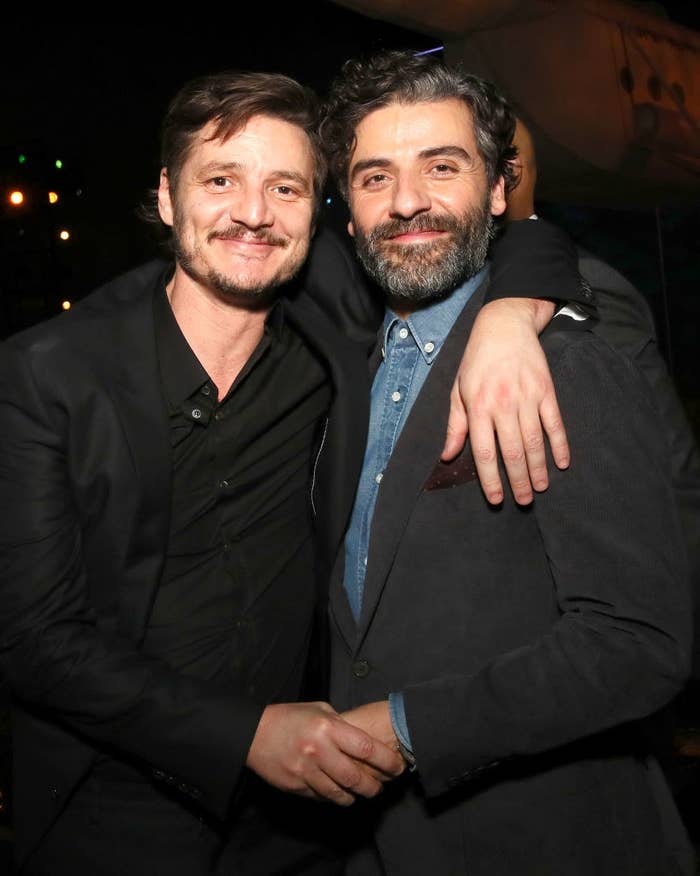 Here are some of their best moments together:
2.
When Pedro made his Oscar speech:
3.
When Oscar quickly took credit for Pedro's role in The Mandalorian:
4.
When they lived it up filming their movie Triple Frontier in Hawaii together:
5.
I cannot overemphasize how much fun they appeared to have in Hawaii:
6.
When Pedro celebrated his "amordemivida" (Translation: LoveOfMyLife) at the premiere of The Rise of Skywalker:
7.
When Pedro posted this cute photo of the two of them, but made sure to call Oscar ugly in the caption.
8.
When Oscar lovingly celebrated Pedro's career:
10.
When Oscar made his feelings on Baby Yoda clear:
12.
When Pedro posted this photo because I guess they just hang out on Brooklyn rooftops together:
13.
When Oscar Isaac's wife, director Elvira Lind, included the hashtag #SisterWives in the caption of this selfie with Pedro:
14.
And then when she promised Pedro a "special performance" in the caption of this photo of Oscar giving a shirtless puppet show:
15.
When Pedro posted this screenshot of him and Oscar on FaceTime, celebrating Biden's win: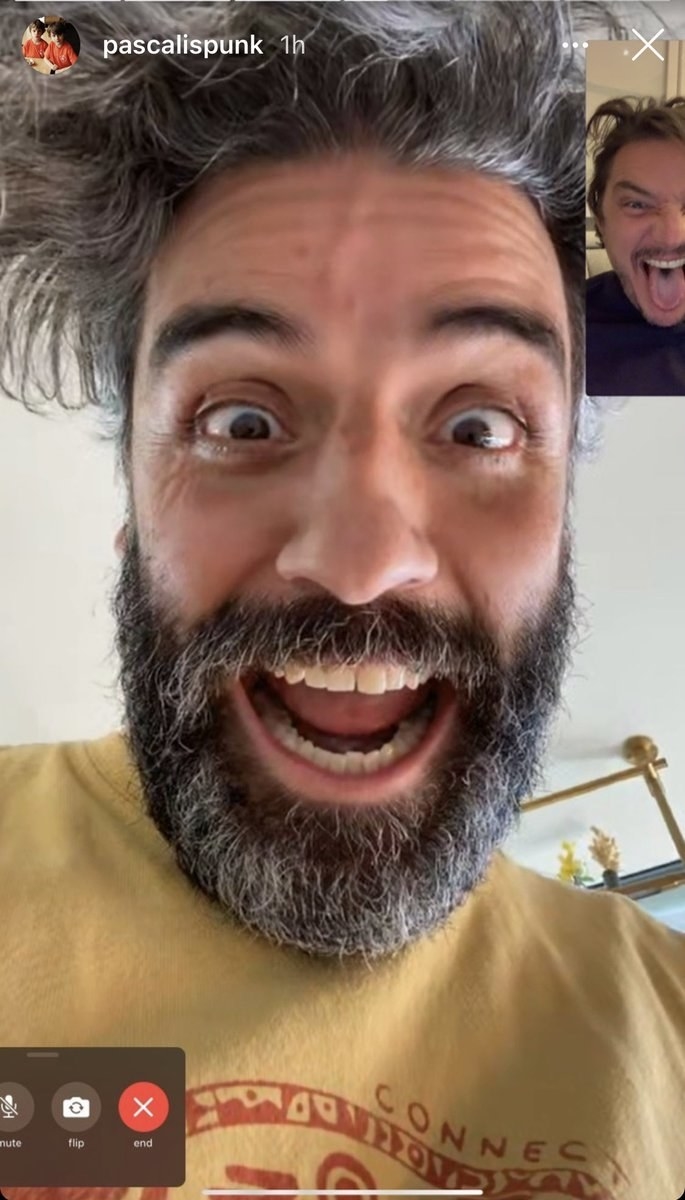 16.
When Pedro thought of someone who Oscar looks like but was laughing too hard thinking about it to actually say it: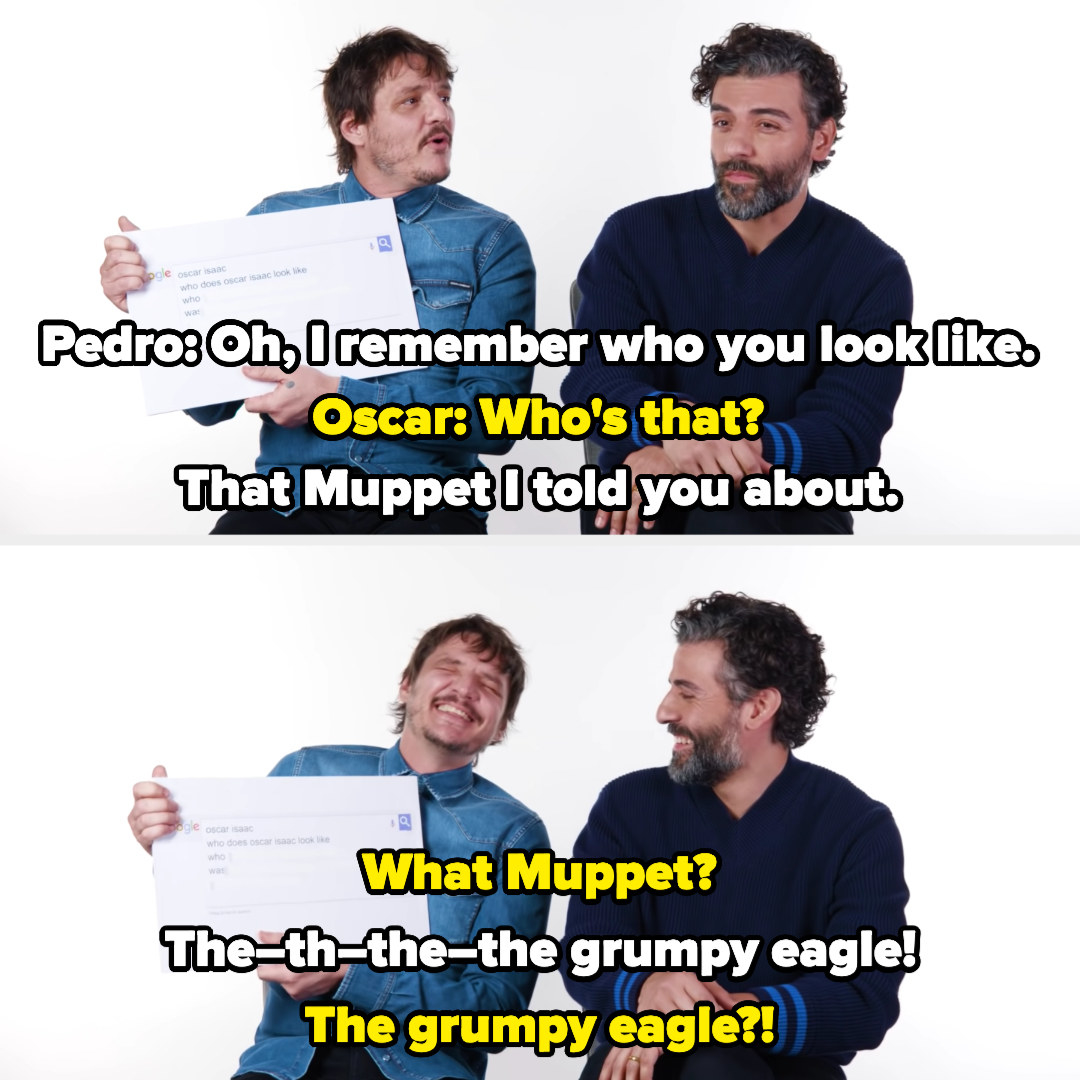 17.
And when Oscar got him back with his own comparison: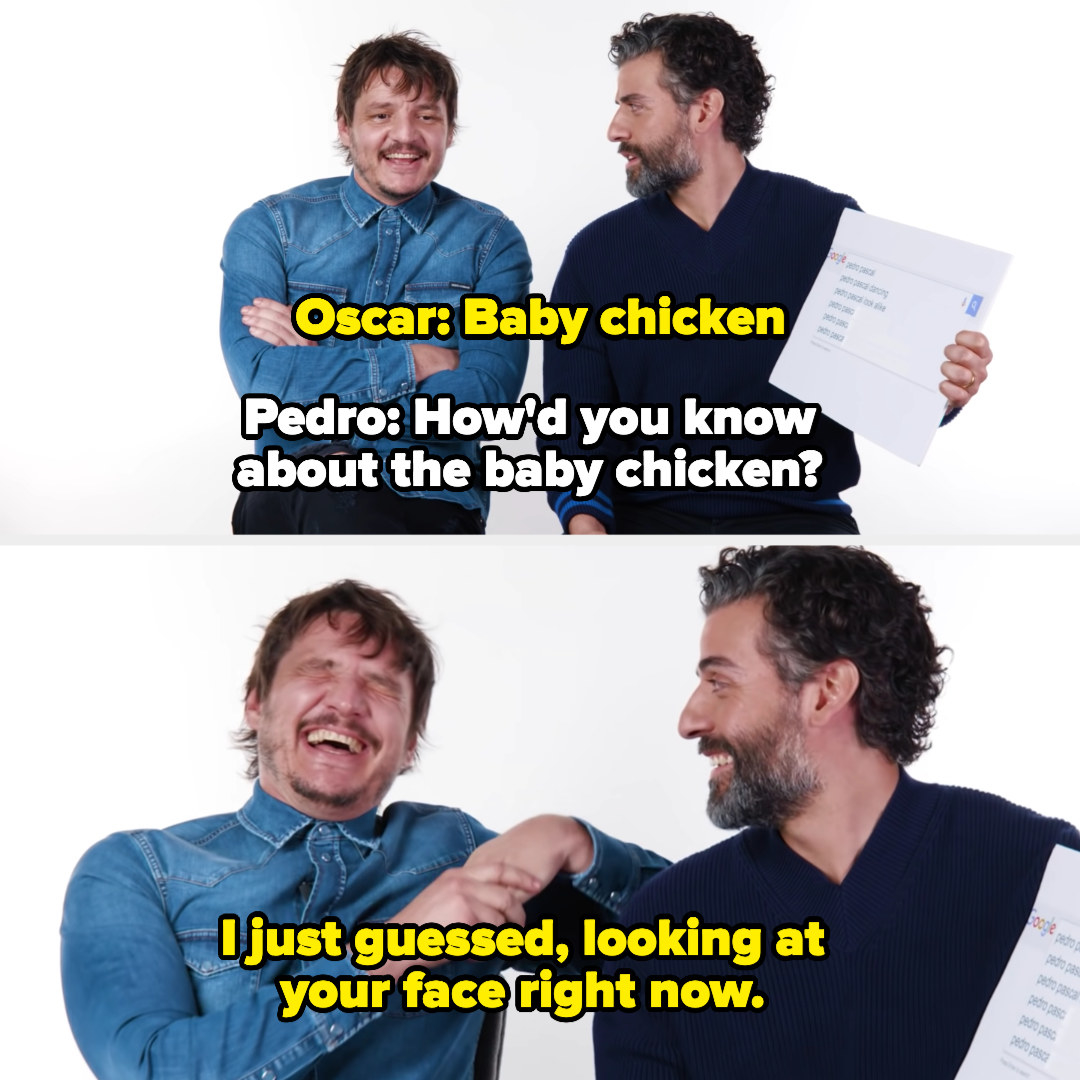 18.
When Oscar very delicately fed Pedro a bite of rice:
20.
When Pedro posted this picture that looks cute until you realize Oscar is eating his ear:
21.
And finally, when they handled this interview with maturity and professionalism: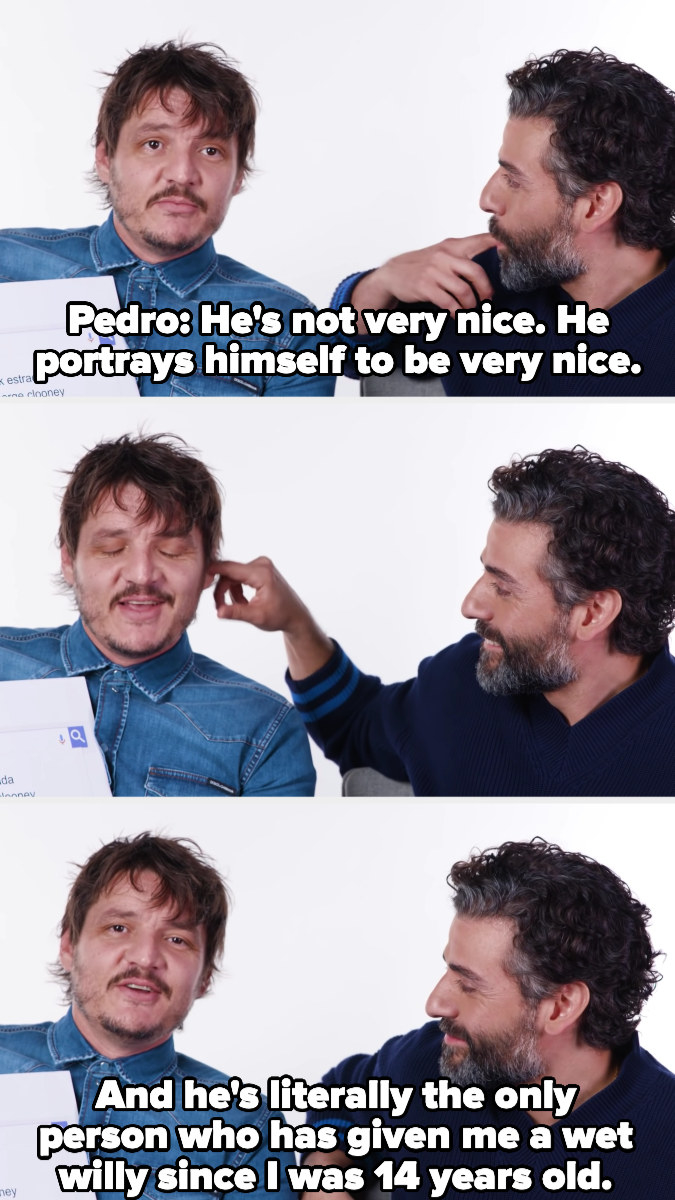 Join BuzzFeed as we celebrate Latinx Heritage Month from Sept. 15 to Oct. 15, and explore more content celebrating la cultura.