The YouTube channel TRONICBOX has posted a lot of remixed songs, especially '80s-style remixes.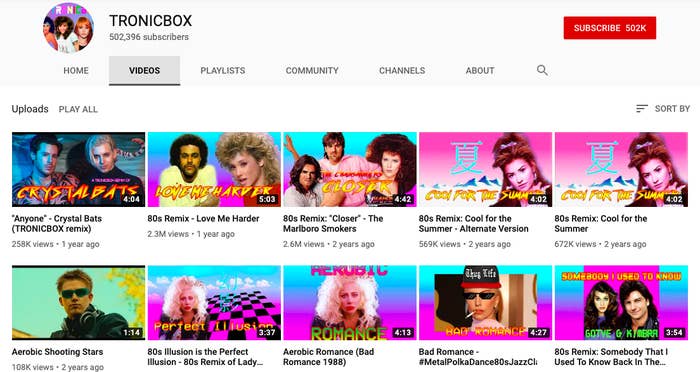 Recently, their catchy '80s remix of Ariana Grande's "Into You" started trending, which is a bit weird given that the remix is two years old.
But what's really weird about this video are the comments:

Uh, pardon?

Apparently, the comments on this video exist in an alternate timeline where Ariana Grande was a pop queen during the '80s.

Also, Ariana is dead in this timeline, which is, like, a little rude. Y'all did not have to do that.


I feel like I'm in a parallel universe.


And in this parallel universe, I'm a teenage girl who isn't like the other teens because I love "classic" and "real" music from before I was born.


Or I might be a middle-aged mom who peaked in high school and won't stop listening to the music from that time to cope with the stress of daily life.


Either way, Ariana's death hit me hard.


Some people in the comments are rightfully confused.
But others are gleefully adding to the narrative being created here.

They're inventing scandals...

...romances...

...performances...

...and for whatever reason, the year she died.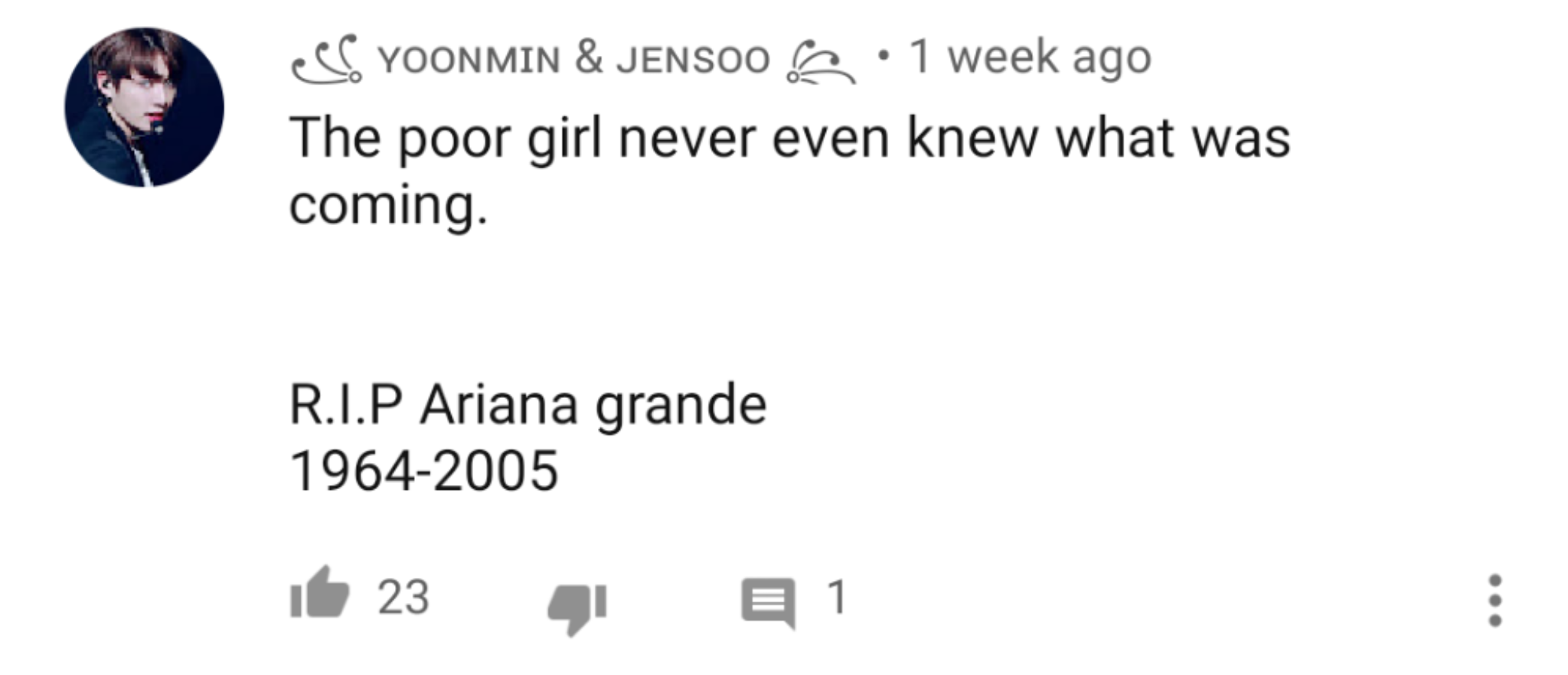 No matter what timeline we're in, it's good to know that we'll always be Ariana fans.

So, anyway, "RIP," Queen of the '80s.