In case you haven't been paying attention, allow me to introduce you to the fineness that is Yahya Abdul-Mateen II. The 35-year-old New Orleans native has starred in hits like Baywatch, The Greatest Showman, Aquaman, and Us.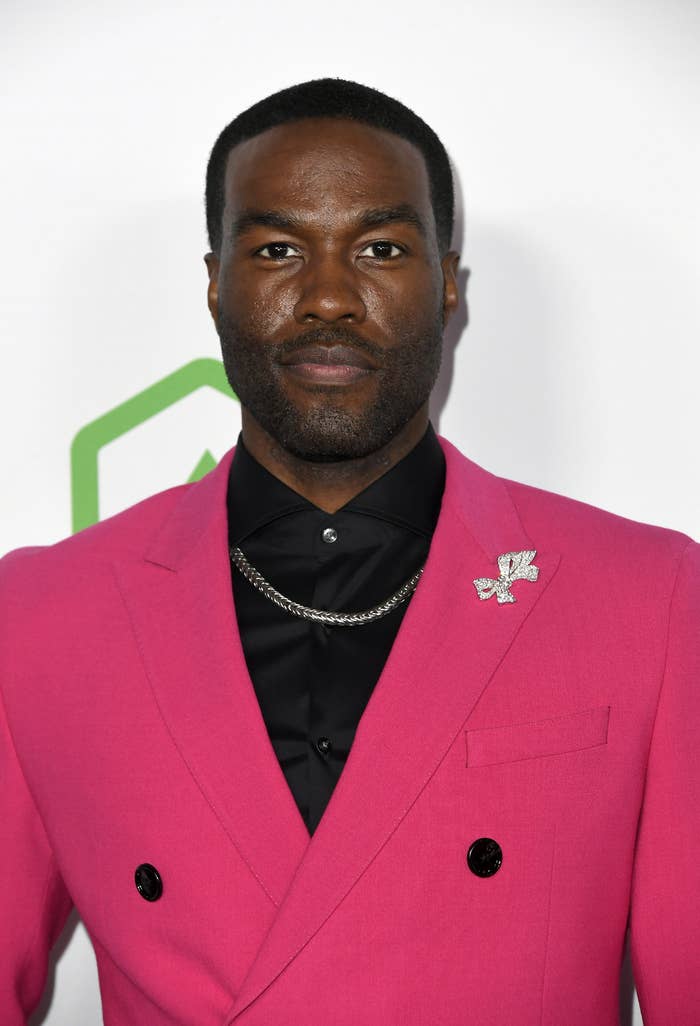 This summer, Yahya will play the lead in the sequel to 1992's Candyman. The man's booked AND busy in these streets!
As the (self-proclaimed) president of Yahya's fan club, I've rounded up 14 photos of the Yale alum from his Instagram that left me tingly all over. Get ready to fall under his spell — if you haven't already.
1.
This photo needs to be hung on my wall for daily inspiration:
2.
This photo had me feeling everything but blue:
3.
The definition of a million-dollar smile:
4.
He's even cute when caught off guard:
5.
It's the gray sweatpants for ME.
6.
I could gaze into those eyes forever.
7.
This picture screams "Daddy!"
8.
Suddenly, I'm jealous of water:
9.
Imagine waking up to this man in the morning.
10.
This throwback photo just proves he's been a cutie all along.
11.
His swagger is mesmerizing.
12.
There's something about a dark-skin man in a suit that just does it for me.
13.
IDK if I saved this pic or this pic saved me:
14.
Just fine for no damn reason.