ICYMI: Viola Davis is set to portray former First Lady Michelle Obama in the new TV drama First Ladies.
On Thursday, the How to Get Away With Murder actor sat down with Jimmy Kimmel and revealed why she's "terrified" to play the iconic figure.
When asked if she knows Michelle personally, Viola said she has met her before, but has "no idea" if the former FLOTUS knows she will be playing her in Showtime's anthology series.
Viola went on to hilariously explain, "I don't care what else I've done in my life. I've won an Emmy, I've won an Oscar, two Tonys. But if I mess this up, this is going to be a defining moment in my life."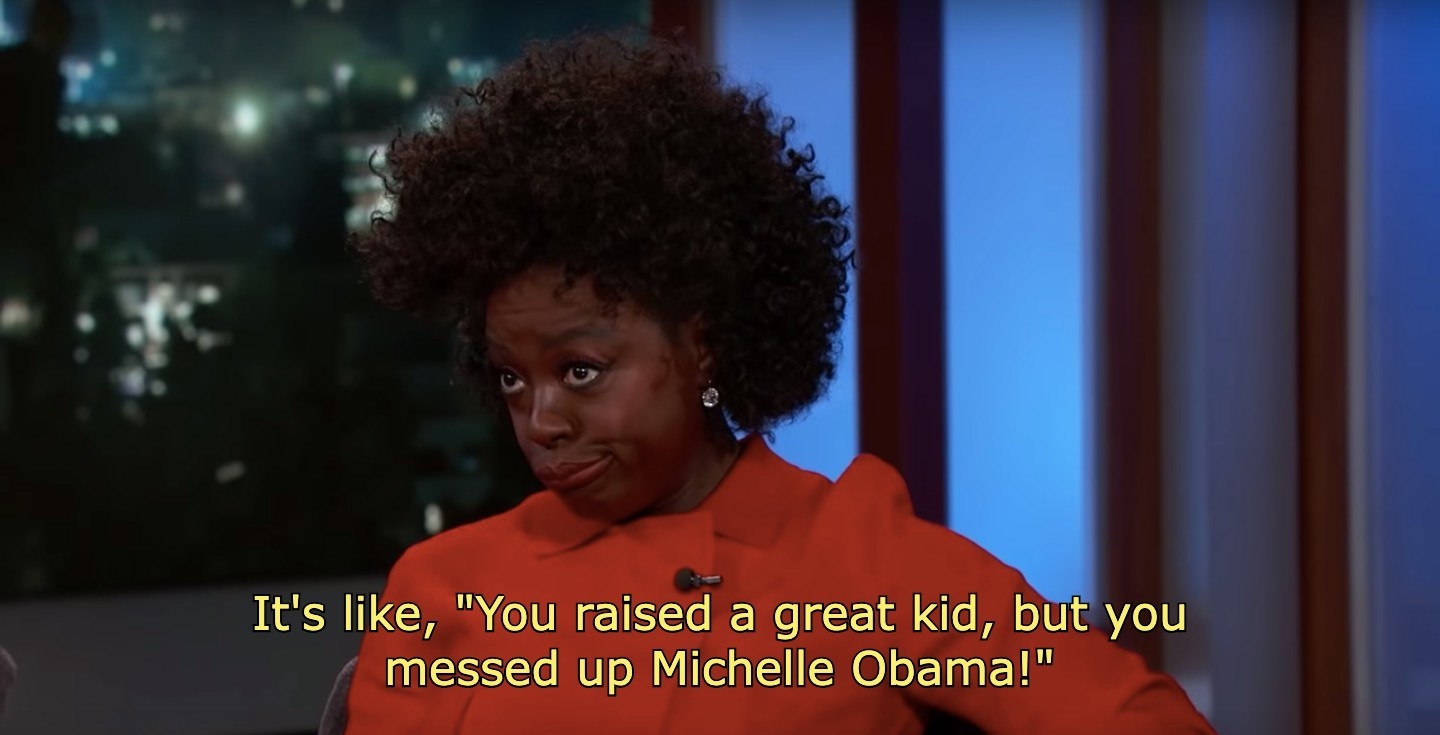 Since she didn't reach out for Michelle's approval ahead of time, Viola joked that she's waiting for Mrs. Obama to call her and "cuss [my] ass out."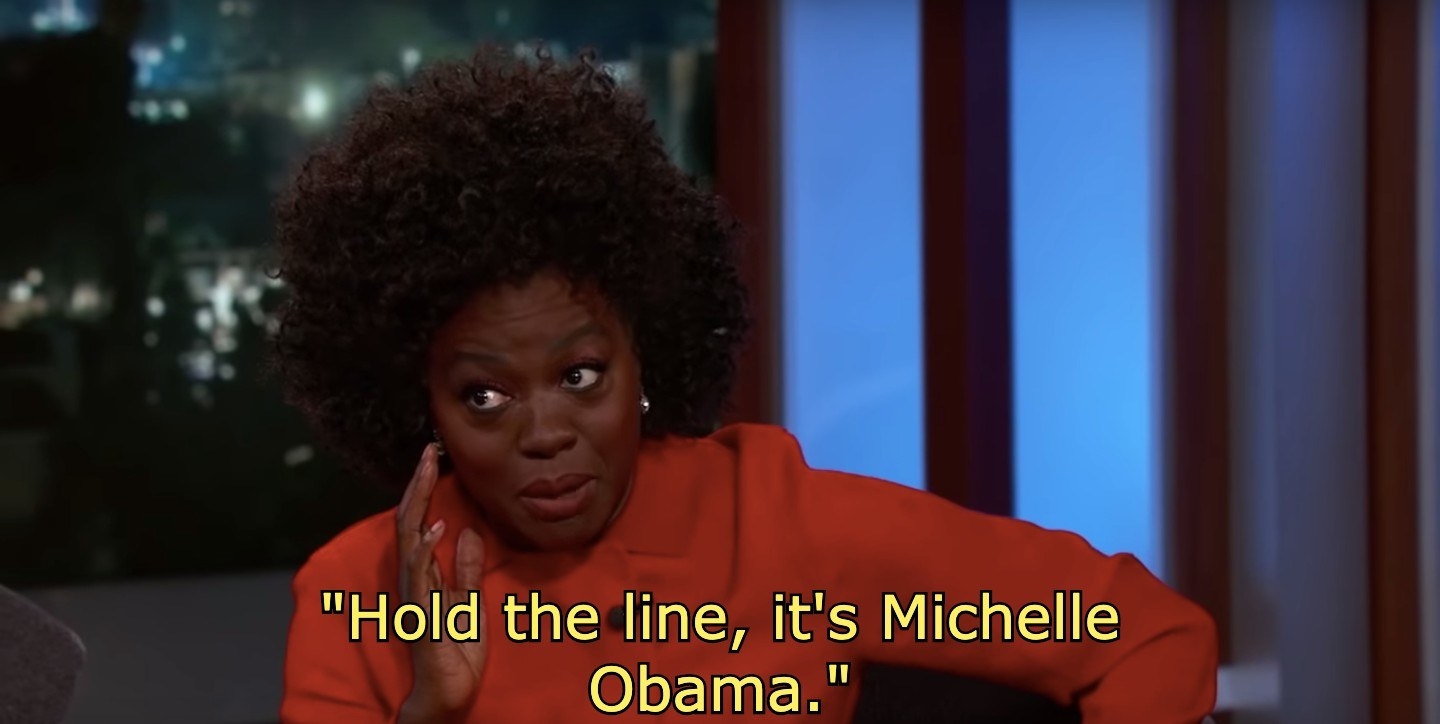 "It's gonna be a great script, I promise. I'm not gonna mess up," the decorated actor declared to Jimmy.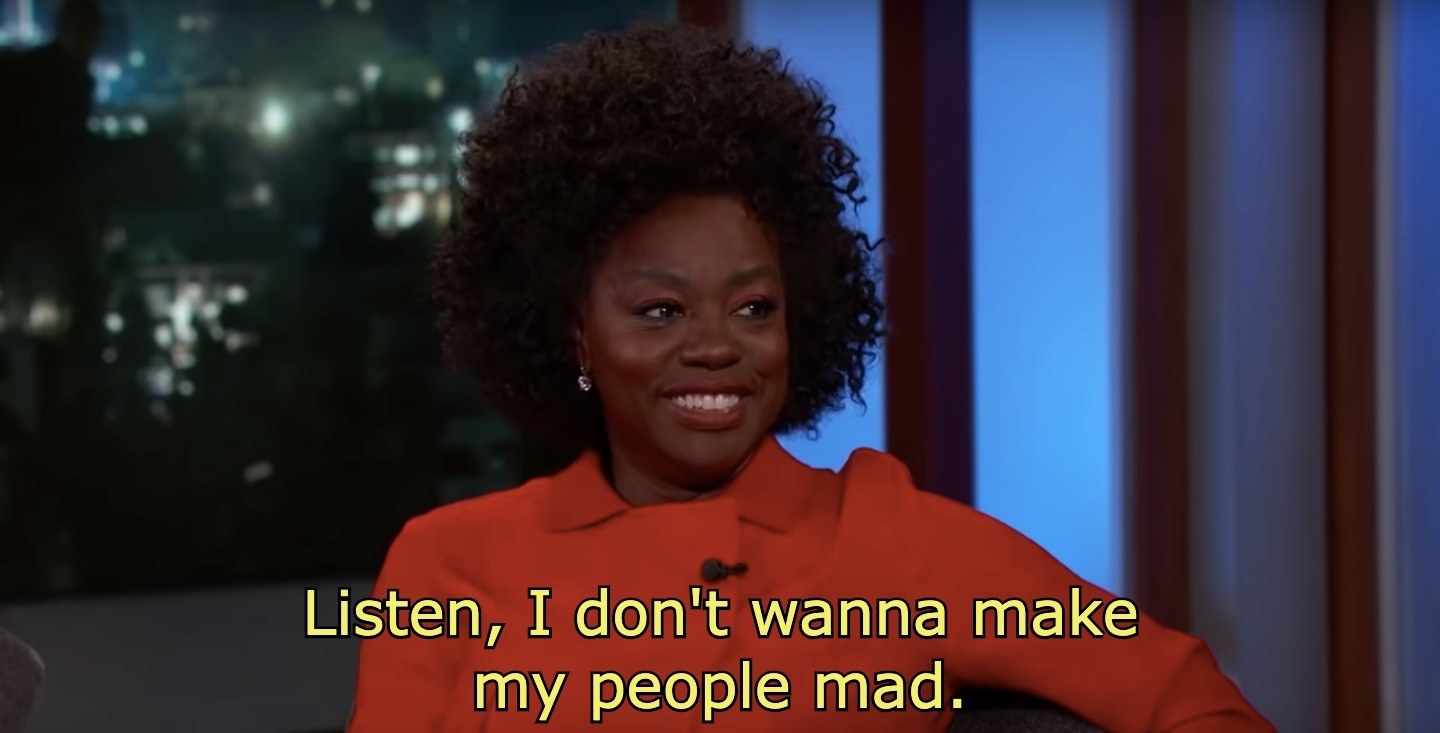 Viola as Michelle Obama? Sign me up!
Are you looking forward to Viola's portrayal of Michelle? Tell us in the comments!