On Tuesday, the "All of Me" singer embraced his new title by giving a shoutout to last years' holder, Idris Elba.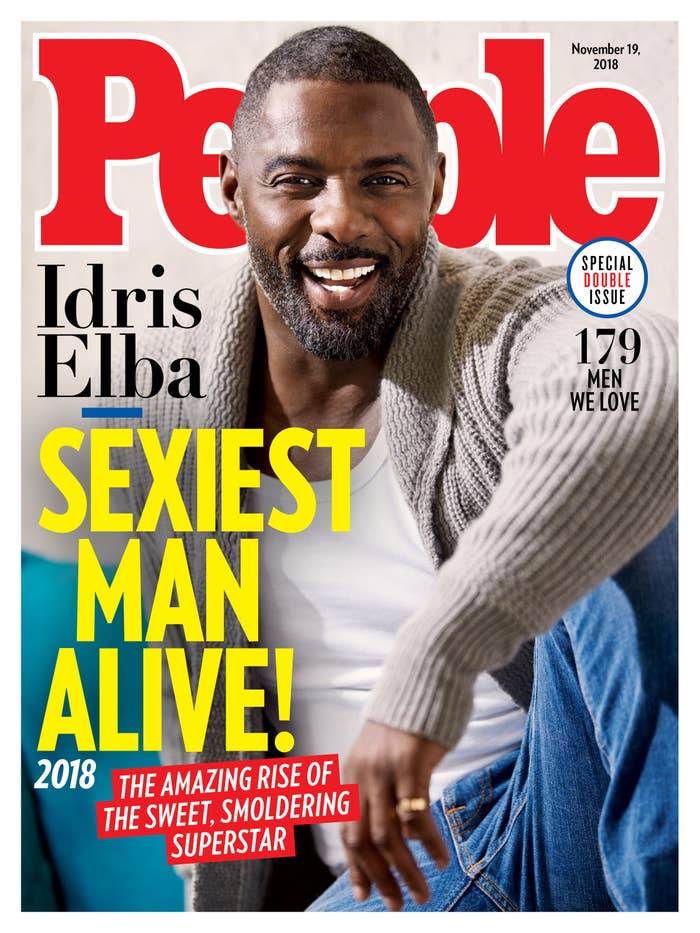 John also admitted that his present day self is "equally perplexed" but thanked the publication for finding him sexy.

Of course, it didn't take long for Chrissy Teigen to share her thoughts on her hubby's humble tweet. The model and author called on Idris to share a photo of himself from 1995. "Prob still very hot" she wrote with caution 😅.

Well, Idris finally answered the call today. And let's just say, the man has ALWAYS BEEN A GODDAMN SNACK 🤤🍫!!!
Is it just me or is Idris staring directly into our souls in that "1995-ish" photo?
Chrissy also admitted defeat after Idris dropped the throwback photo that nearly broke the internet. "Sorry, John, I tried!!!" she tweeted.
Chrissy and I weren't the only ones who realized Idris was looking ~gewd~ AF. Twitter immediately swarmed the actor's mentions with thirsty comments that had me leaning back in my chair like this iconic Rihanna gif:
Here are some of the best reactions:
Idris, if you have any more hot throwback photos to share, feel free to spam my timeline. K, thanx, bye.