In typical T. Swift fashion, the singer opens up about various personal topics on the LP. However, there's an extra special song on the album about her mother's cancer battle.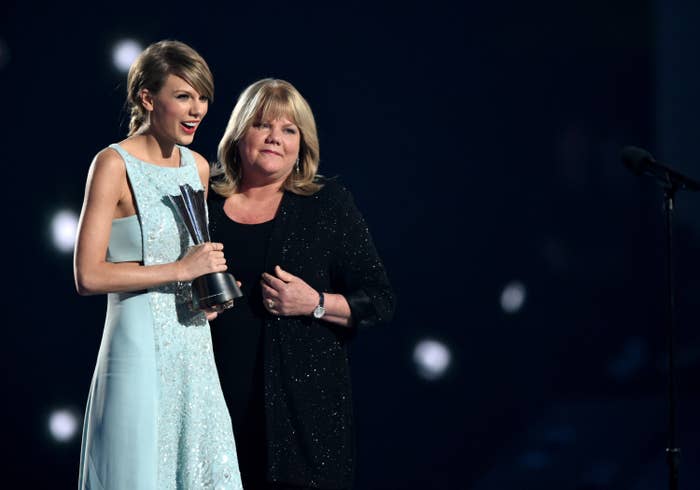 Track 12, titled "Soon You'll Get Better," finds Taylor recalling the moment she first learned of her mom's diagnosis and how she has coped with the difficult news since then.
Here's a sample of the heartbreakingly beautiful lyrics: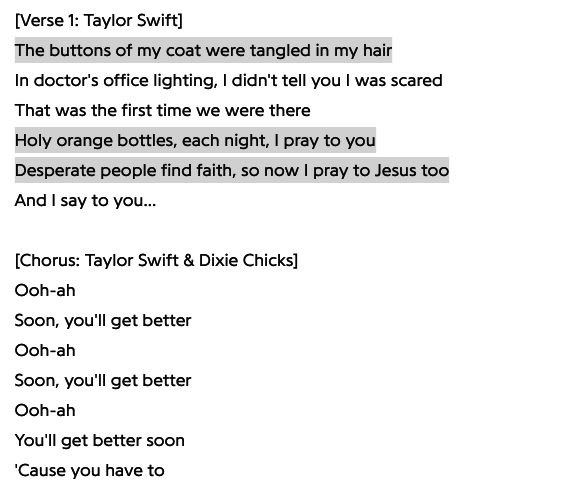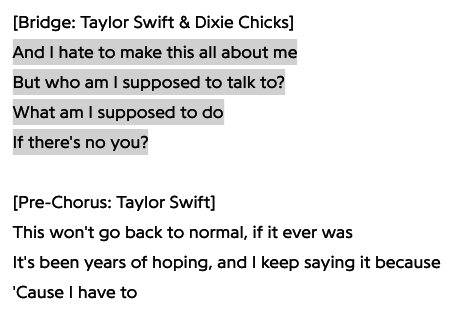 During a YouTube Live Stream, ahead of the album's release, Taylor told her Swifties that the song was "really, really hard to write."
"We as a family decided to put this on the album, and it's something I'm so proud of, but it's just really hard. I can't sing it. It's hard to just emotionally deal with that song," she added.
After listening to the song, it's clear to see why 😢💔. Thanks, Taylor, for sharing such a beautiful song with the rest of us. Sending love and light to you and your mom.