Several key players from the first debate sketch returned, including Woody Harrelson as Joe Biden, Larry David as Bernie Sanders, and Maya Rudolph as Kamala Harris. Can you say iconic?
The skit also served as a mini-reunion when former SNL castmembers Rachel Dratch, Fred Armisen, and the night's host, Will Ferrell popped up as Amy Klobuchar, Michael Bloomberg, and billionaire candidate Tom Steyer.
As expected, there was no shortage of laughs, including jokes about Amy Klobuchar's shaky bangs, Joe Biden's constant gaffes, and yes, Kamala's cringeworthy attempts at going viral, LOLOL: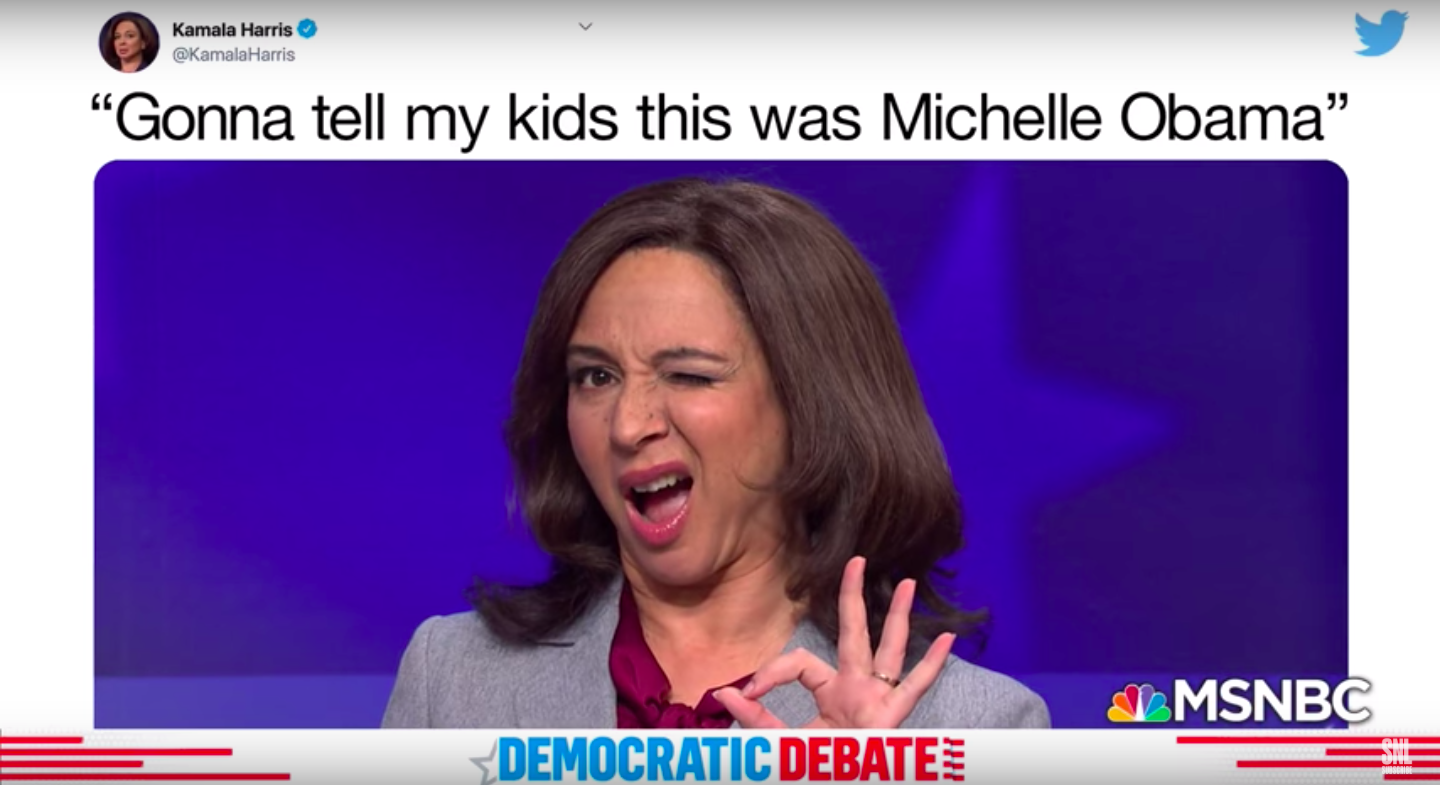 Really, the memes were endless: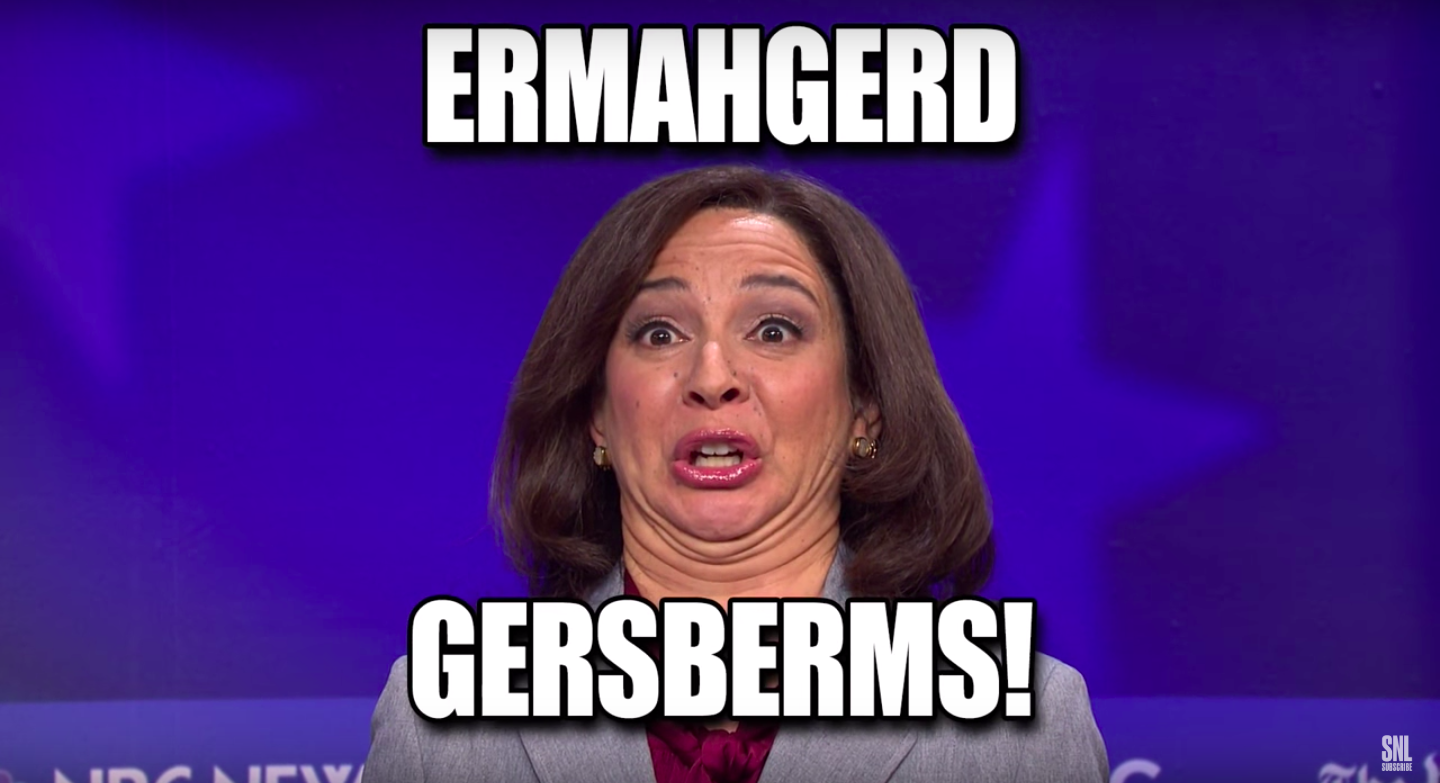 There was even a TikTok/"Old Town Road" reference and I was howling: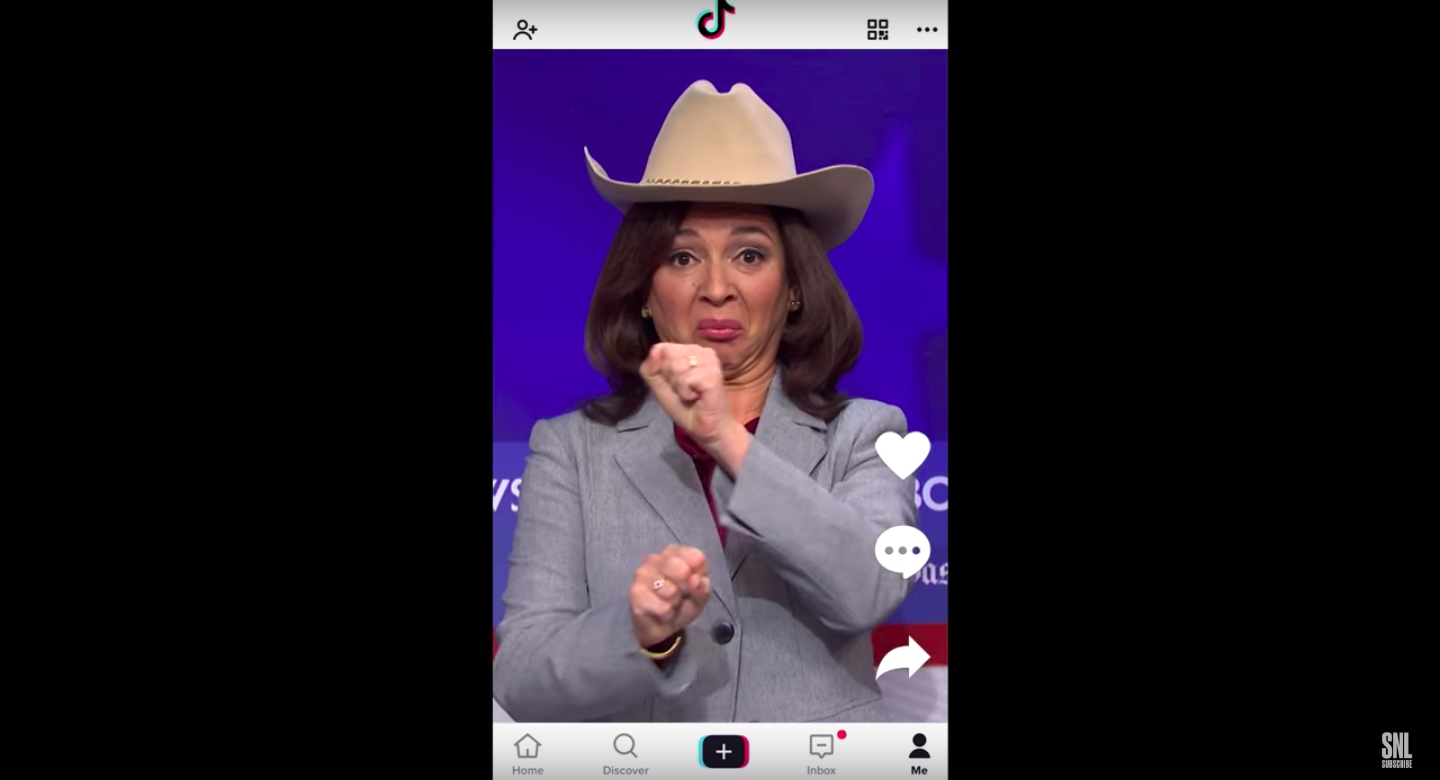 I also couldn't stop laughing at Will Ferrell as Tom, who harped on the billionaire's inability to come across as relatable...or blink 😂.
Then there was Cecily Strong's Tulsi Gabbard (AKA Cruella de Vil 😩):
But really, the best part about the skit came from the GOAT, Maya, back at it again with the memes: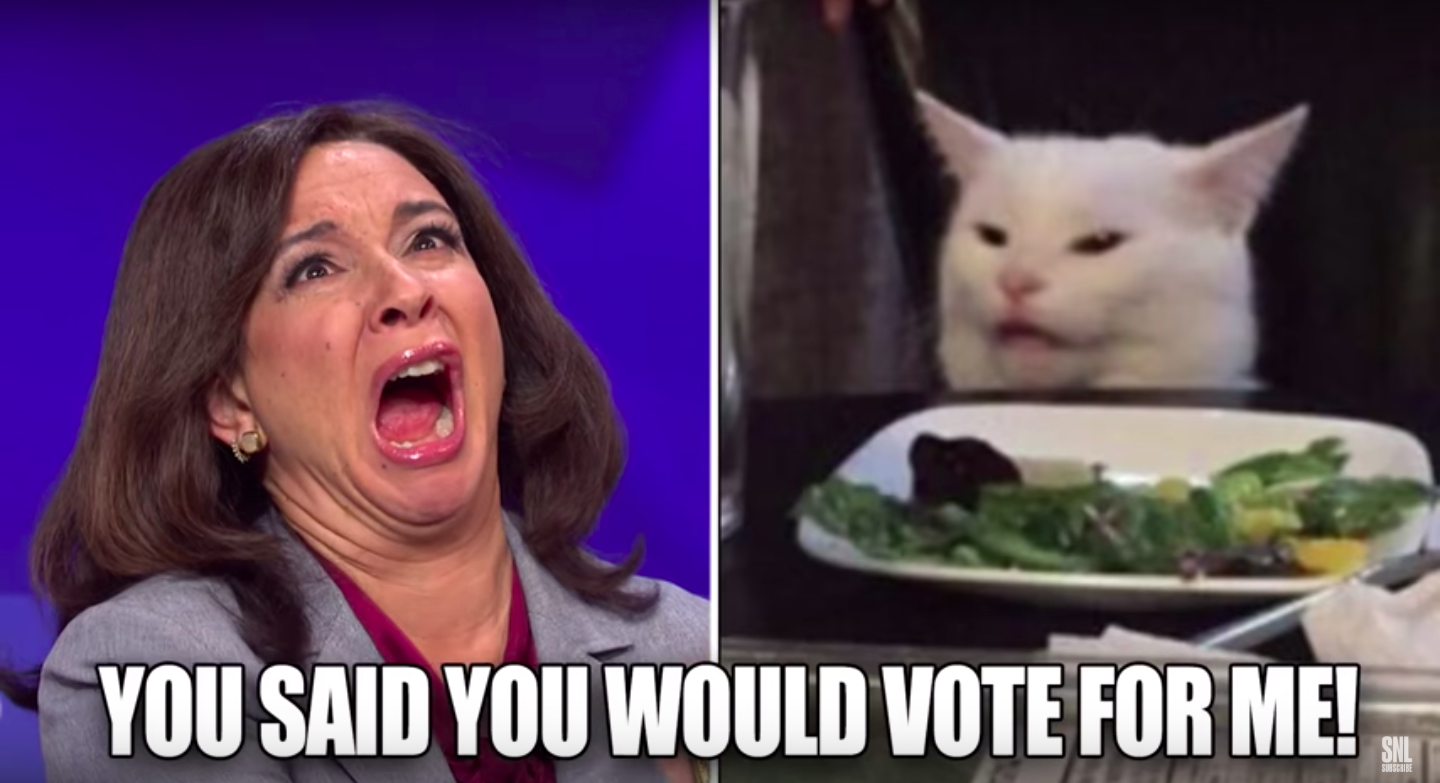 Watch the entire sketch of the debate above and tell us what you thought about it in the comments!