But here in the United States, we have our own royals and they go by the name of Beyoncé and JAY-Z.
Over the weekend, their worlds collided when Prince Harry and the Duchess of Sussex attended the European premiere of The Lion King.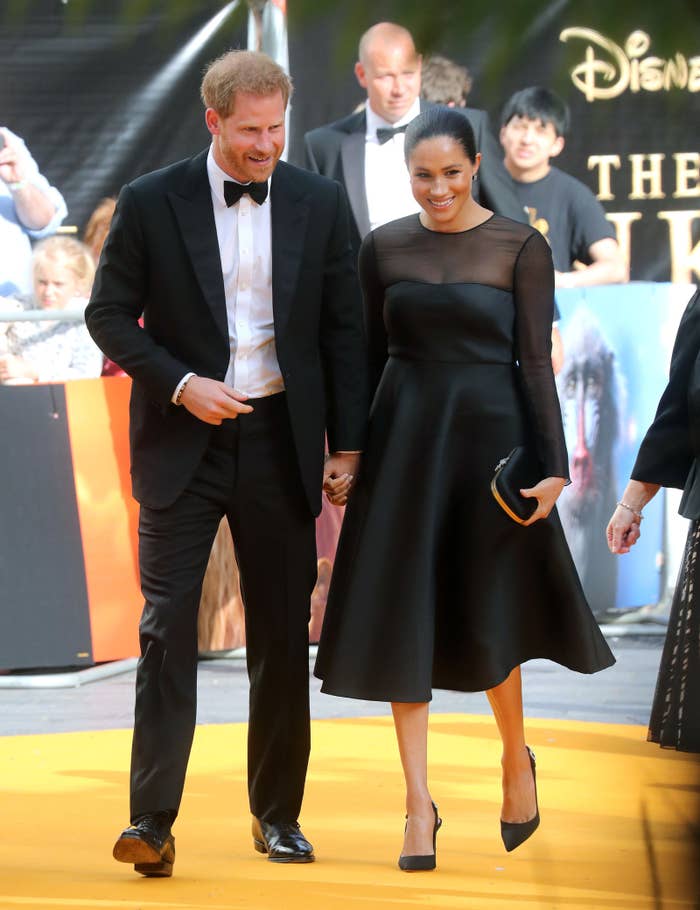 In case you've been living under a rock, Beyoncé stars as Nala in the live-action remake of the animated classic.
The "Flawless" singer showed up at the premiere with her hubby, Jay-Z, and looked absolutely regal in gold.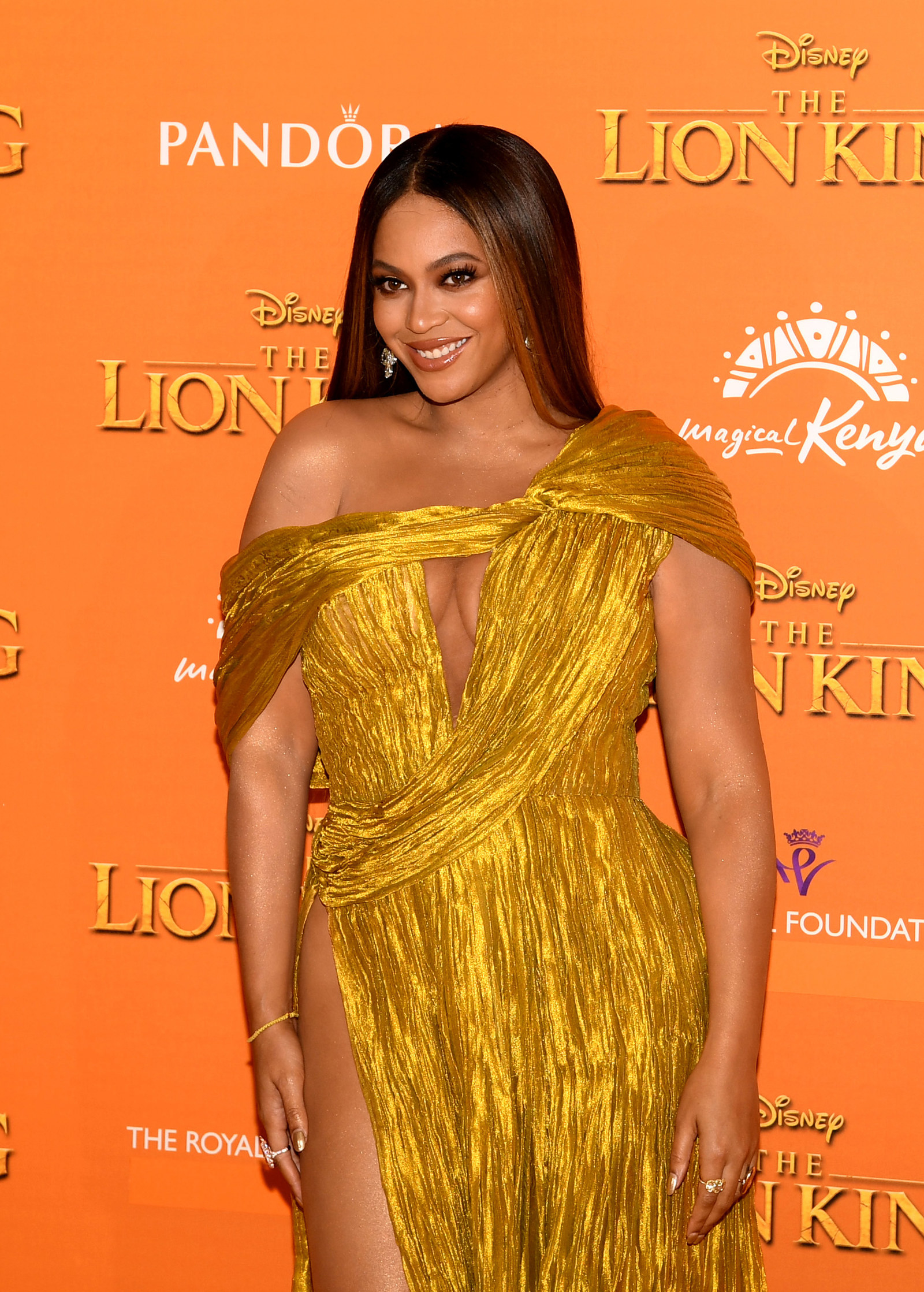 Seriously, can we take a moment to talk about this thigh-high slit?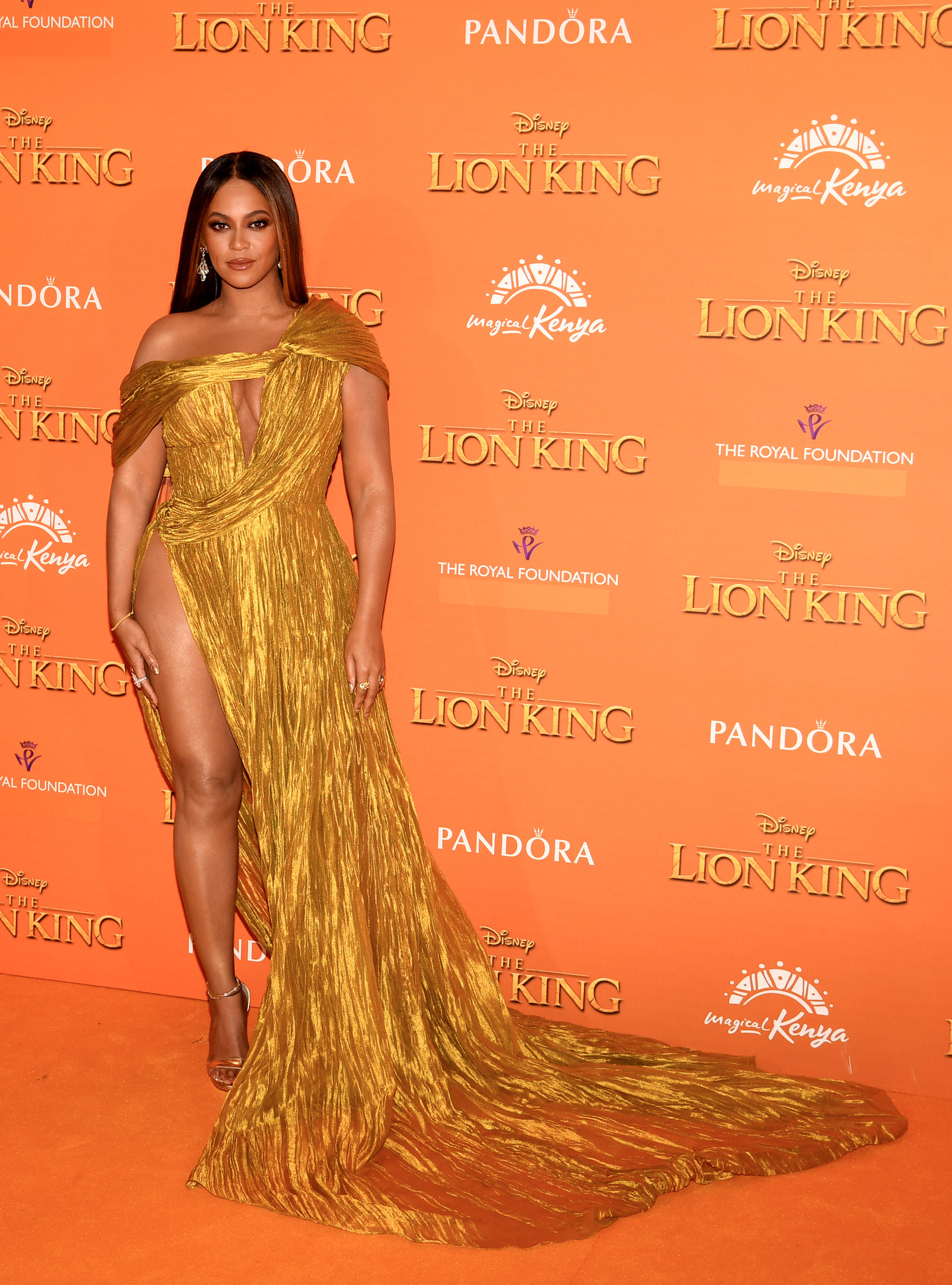 But back to Harry and Meghan meeting American royalty, though.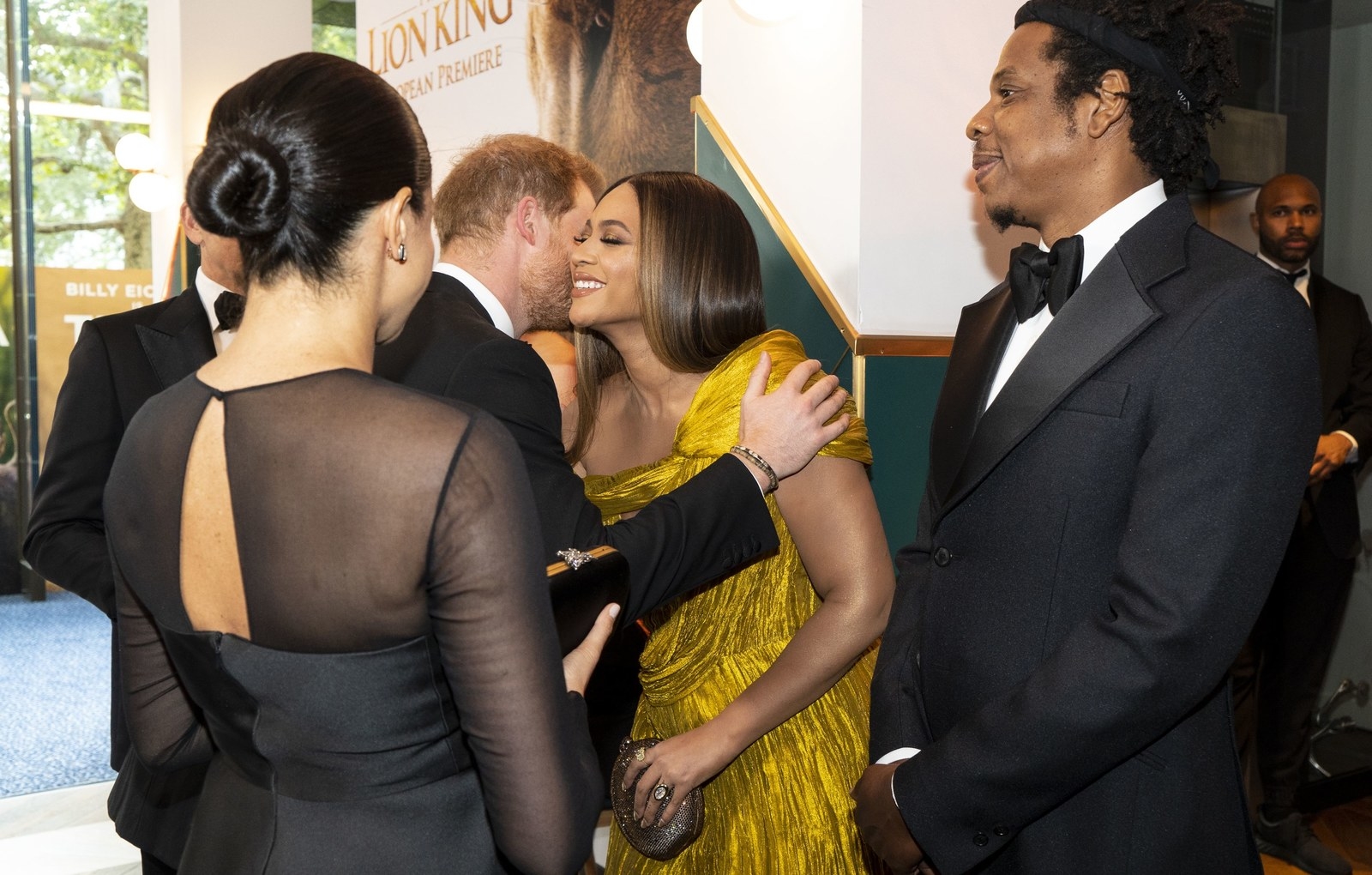 Fan footage from the premiere showed Meghan walking over to embrace Queen Bey and Jay-Z. Harry also followed suit, and it's all TOO PURE FOR WORDS!!!
In the clip, Beyoncé says things like, "Thank you," and "So beautiful," while holding onto Meghan's waist and I completely ship this international sisterhood!
Meanwhile, Harry and Jay-Z kept it cool by simply exchanging handshakes, but I know inside Harry was probably all like...
Here are some more photos of Harry and Meghan's encounter with American royalty, because I can't get over it.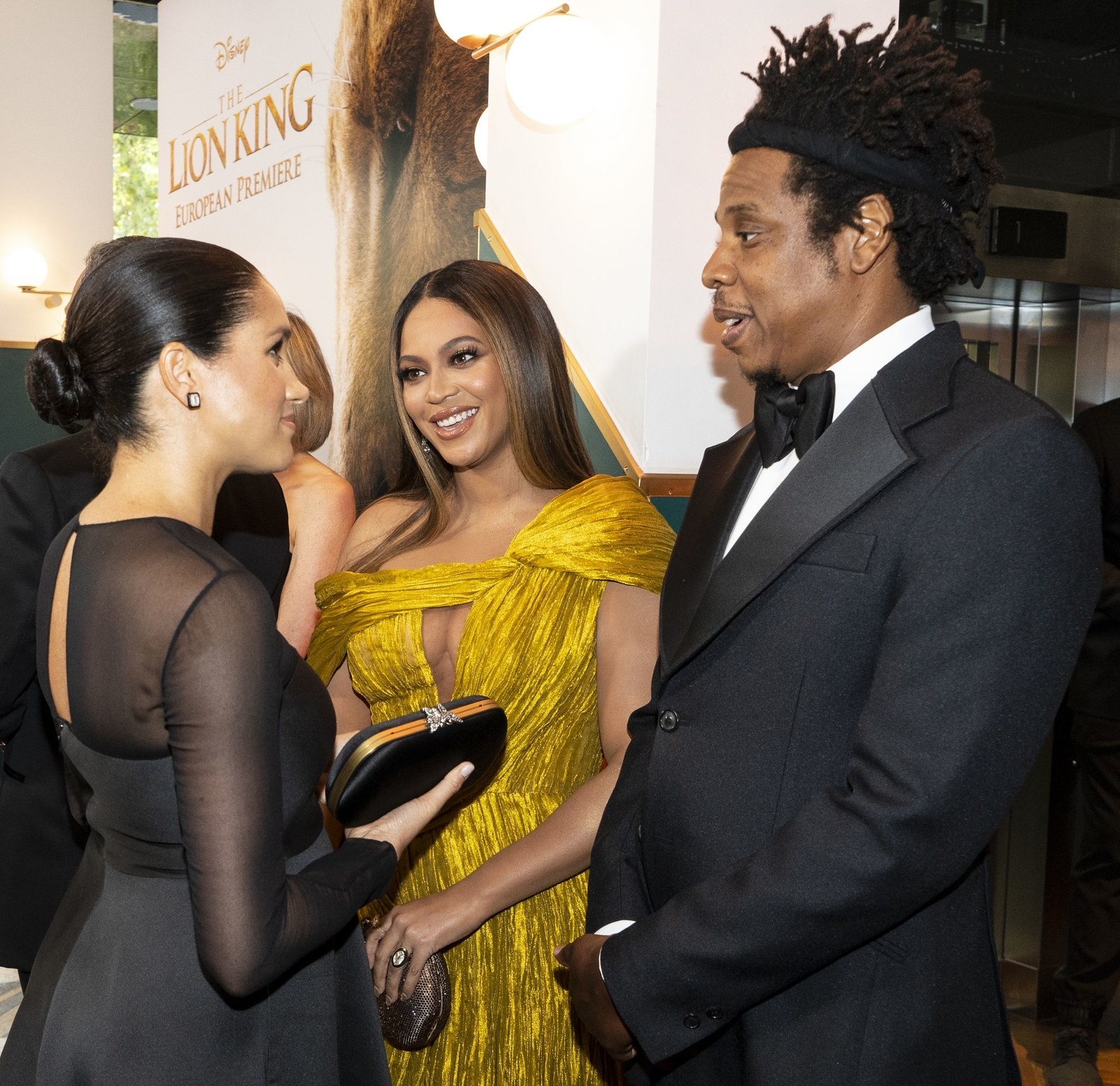 I mean, I'll probably frame this one, because why not?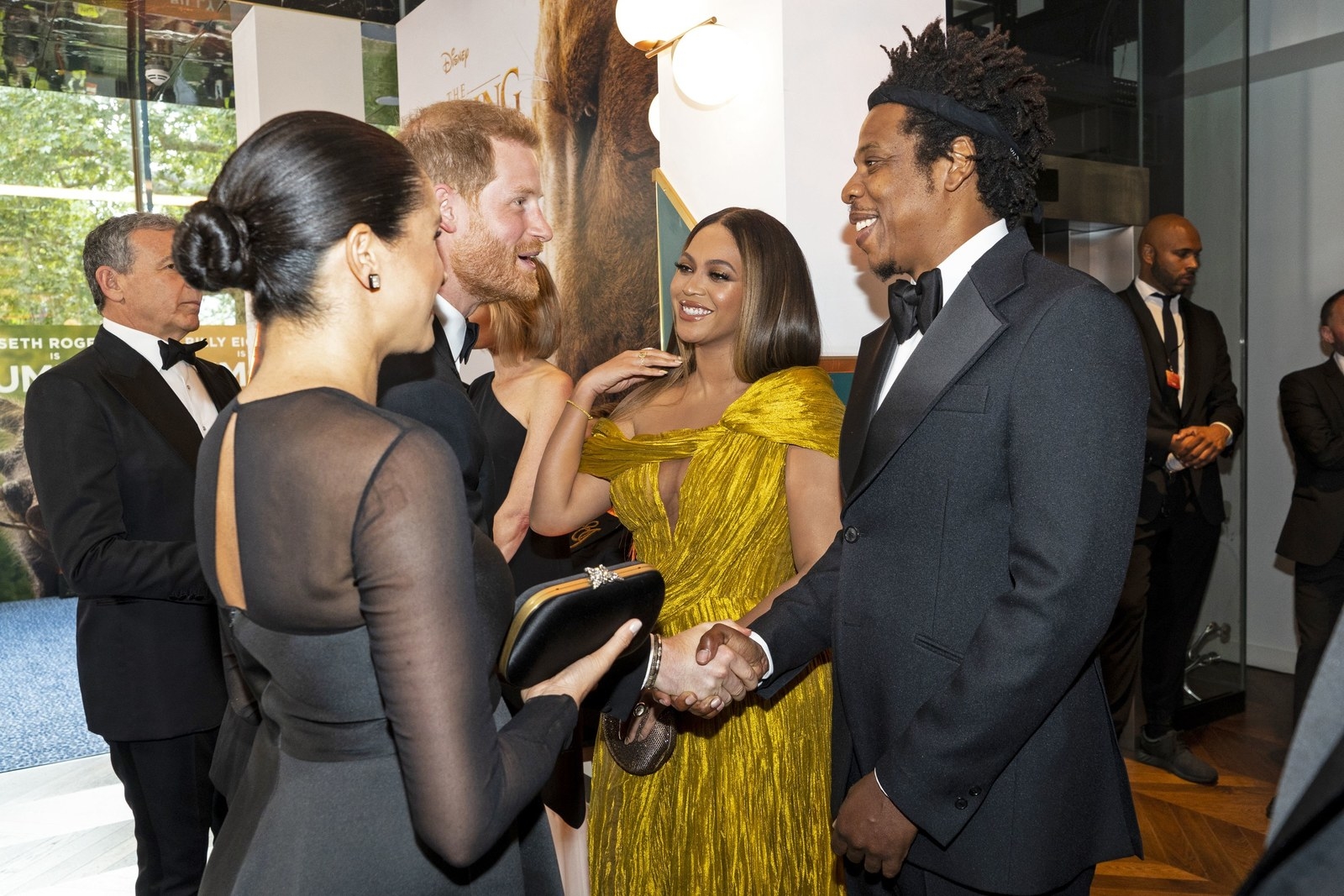 I bet $5 Beyoncé gives great hugs.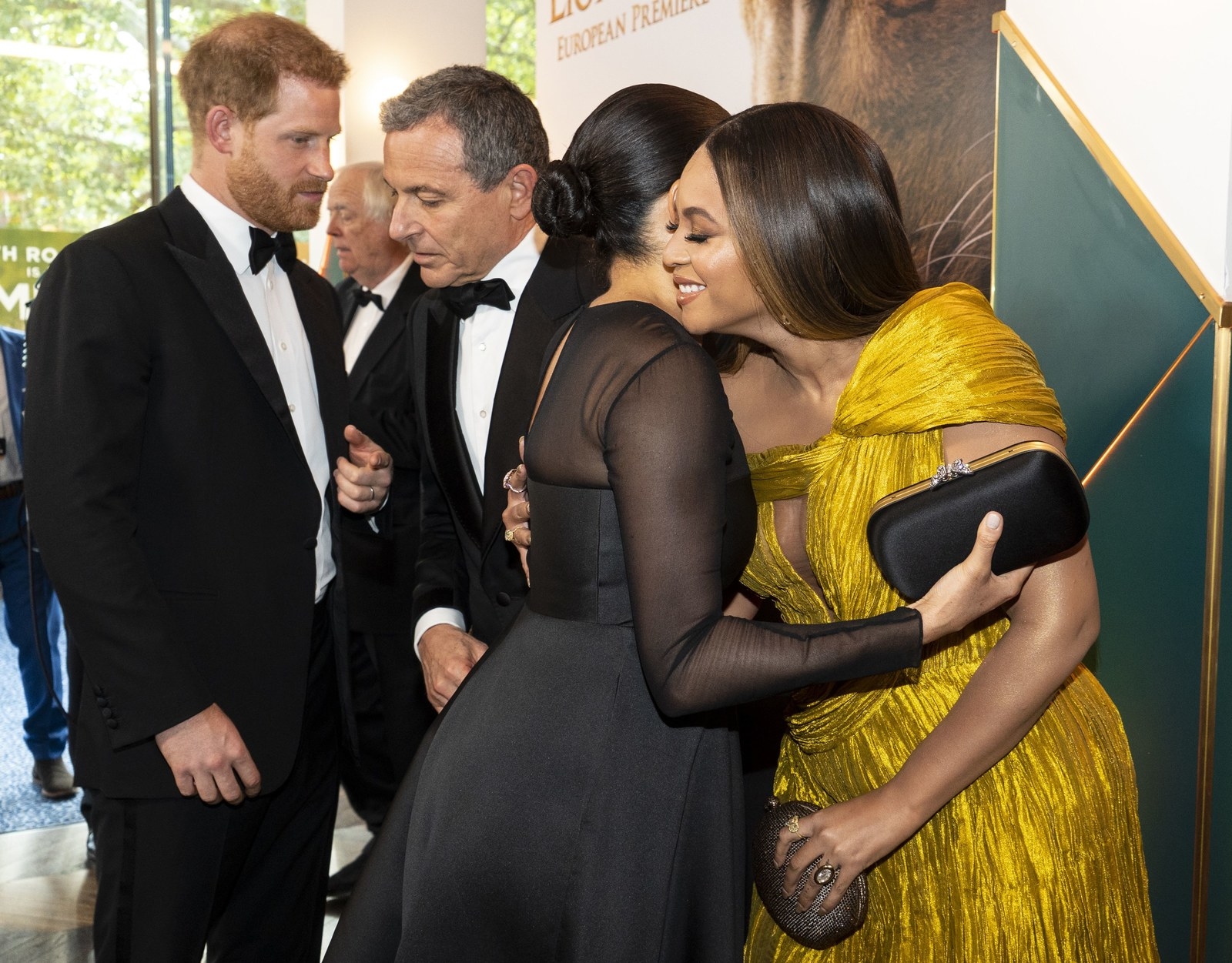 If you need me, I'll be here staring at these pictures for the rest of eternity.