Following the horrific killing of George Floyd by a Minneapolis police officer last month, which sparked massive protests around the world, several prominent figures and businesses have issued statements and apologies for either featuring racist and hurtful symbols in their brands, or simply not doing enough to make Black people feel included.
Although it is shameful it took this long for most, I'm hopeful that this is a tipping point for real change. Here's 12 people and brands who finally realized that Black Lives Matter this week:
1.
Anna Wintour, who finally realized after 32 years that "Vogue has not found enough ways to elevate and give space to Black editors, writers, photographers, designers and other creators" and vowed to do better.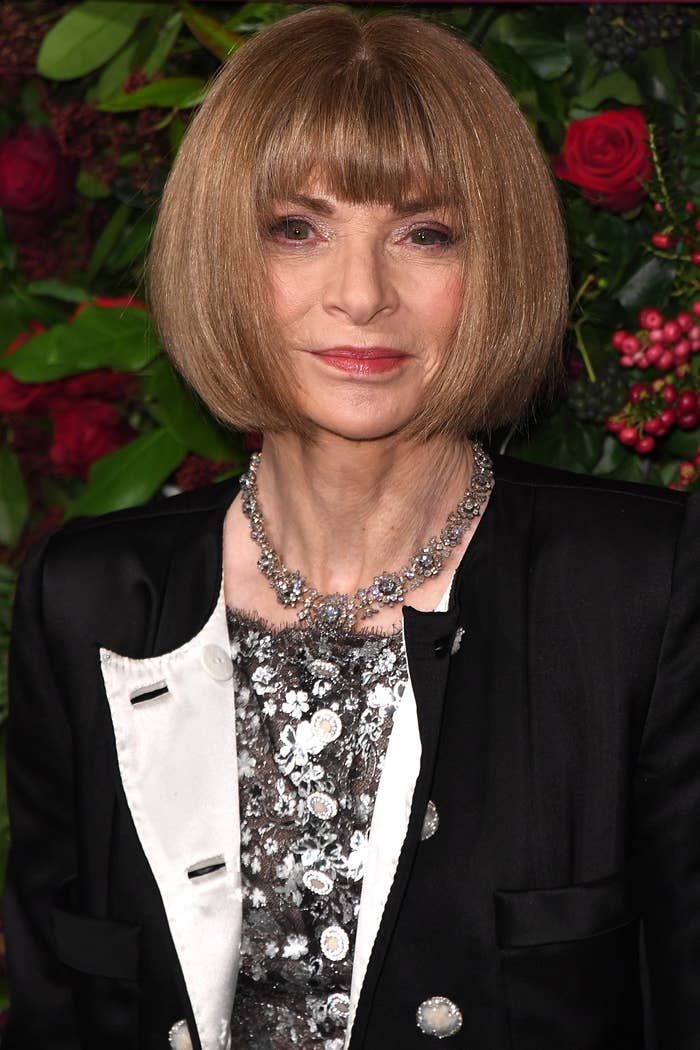 3.
Band-Aid, which finally realized after 100 years that they need to be "committed to launching a range of bandages in light, medium and deep shades of Brown and Black skin tones that embrace the beauty of diverse skin."
4.
Lady Antebellum, who finally realized after 14 years that their name is problematic because of its association with the Civil War, "which includes slavery," they wrote after announcing their new name: Lady A.
5.
Walmart, Walgreens, and CVS, which finally realized it was discriminatory to lock up beauty and haircare products aimed at Black women and POC in their stores.
6.
The Bachelor, which finally realized after 18 years that it should cast a Black lead of color, saying, "This is just the beginning, and we will continue to take action with regard to diversity issues on this franchise."
7.
Riverdale creator and writer Roberto Aguirre-Sacasa, who finally realized after four seasons that the show has to "do better" to honor "all of our actors and characters of color."
8.
Bon Appétit, which finally realized after 64 years of publication that it has "treated non-white stories as not newsworthy" or "trendy" and "continued to tokenize many BIPOC staffers and contributors" on its site while vowing to do better.
9.
Reformation and its founder, Yael Aflalo, who finally realized after 11 years that she has "failed ... the Black community" and, as a company, "practiced diversity in the past has been through a 'White gaze' that falls too close to ignorance."
10.
Digital marketing expert Jenna Kutcher, who finally realized after nine years that she has "subconsciously built a brand that contributes to a racist system" and is "deeply sorry."
11.
Ban.do's founder Jen Gotch, who finally realized after 12 years that she is "guilty" of "creating and helping to propagate a racist company culture" and later stepped down from her position as Chief Creative Officer to "learn, grow, and heal."
12.
The NFL, which finally realized after four years that it was "wrong" for not supporting Black players who peacefully protested police brutality and racial injustice. "Without Black players, there would be no National Football League and the protests around the country are emblematic of the centuries of silence, inequality and oppression of Black players, coaches, fans and staff," NFL commissioner Roger Goodell added.
As the conversation about racism and inequality continues, I'm sure we'll be hearing from others in the coming weeks. What do you think about these brands and public figures owning up to being a part of the problem? Tell me in the comments!