As you may know by now, Naomi Osaka won the US Open over Victoria Azarenka yesterday, earning her third Grand Slam title.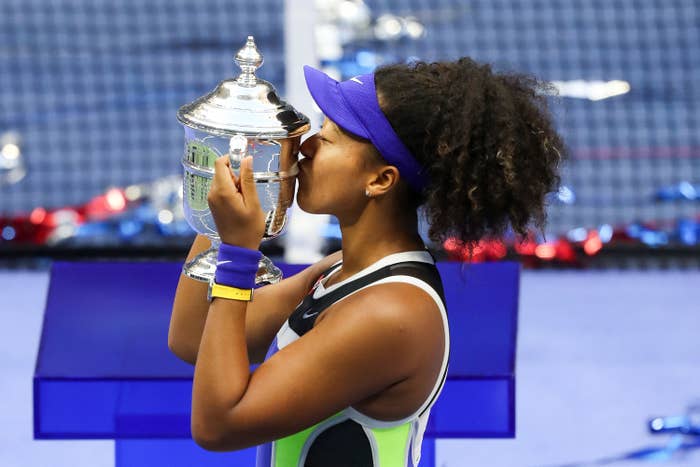 As the kids would say, it's his reaction to Naomi's win for me.
People really loved how hype and supportive he was during the match. He truly could not contain his excitement.
"[C]an we talk about Naomi and Cordae? I just love these two together. Young black love....Just love to see it," one person tweeted.
Another person declared that it was the only type of support they needed in their life.
Comedian Roy Wood Jr. joked about the awkward moment when Cordae paused to join Naomi's family for a photo, and it was all too relatable.
Cordae later tweeted this pic with Naomi holding her Grand Slam trophy.
ICYMI: Naomi and Cordae started dating last year. She recently opened up about their relationship in an Instagram post, writing, "I always feel so lucky to be in your life and to be continuously learning from you."
Naomi added, "I love that you lay down and wait for me to go to sleep before you go record, etc. because the list goes on forever... I love you @cordae ❤️."
Who's cutting onions in here?