Nick Cannon, you may want to sit down for this.
On Friday, TMZ caught Mariah Carey leaving lunch in Beverly Hills and got her ~savage~ response to her ex-husband's claim that he would remarry her.
"Didn't see it," she told the photographer, when asked about Nick's interview on T.I.'s podcast, ExpediTIously with Tip T.I. Harris, last month.
"Remarrying? I'm glad I—" Mimi quipped before stopping herself 👀.
She went on to say, "He's making this up. This is him being silly."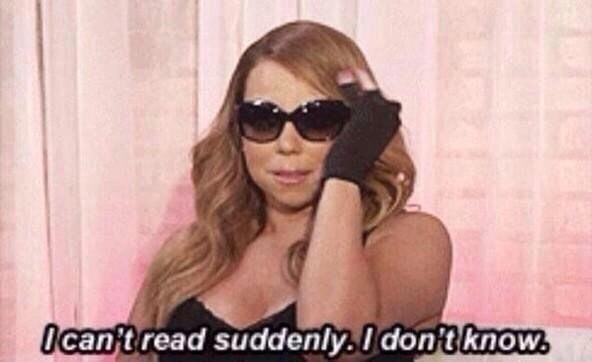 But then, Mariah dropped the gauntlet when asked if she was "good with the single life" for the rest of her life.
"What? Is [Nick] my last hope?" she shot back with a laugh before her car door closed. And suddenly I love her even more now.
Let's not forget, Mariah was engaged to Australian billionaire James Packer following her divorce from Nick and she's reportedly dating choreographer Bryan Tanaka now.
To his credit, Nick went on Ellen and clarified his comments. "I said I probably would never get married again because I'm still working on myself and trying to become a better man. But if I had to, [I've] already been there. I know what that's like. I would go back home first before I would do it again."
Someone should probably tell him how Mariah feels about getting remarried, though.