But it appears that six years ago, while promoting her album Rebel Heart, the pop diva tricked us all when she posted a photo of her face photoshopped onto someone else's body.
Here is the original post from Madonna's Instagram with the caption, "I look Kewl.........❤️#rebelheart."
The 28-year-old TikToker told BuzzFeed that she initially "thought it was a joke" when she saw Madonna's head on her body. "Then [I] realized it wasn't because it was [posted on] her official account," she said.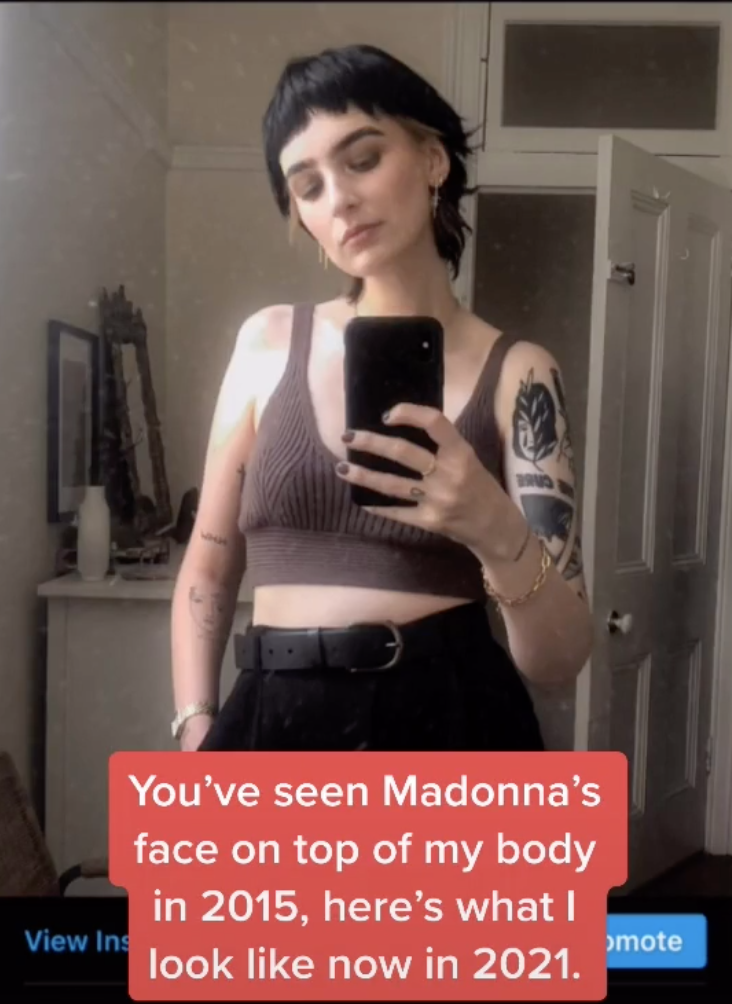 "I tried to reach out via Instagram to her team twice, to no response," Amelia added.
As for what she would say to the legend if she ever did hear back, Amelia said, "I [would] definitely laugh and say I'm flattered, but of course that I wish I was credited!"
She added, "I think if you're going to play somebody else's body off as your own, they deserve to be mentioned. But no hard feelings!"
In fact, Amelia told us that she's a fan of Madonna's and her favorite song by the singer is "Hung Up."
Since going viral on TikTok, Amelia has received "thousands of comments" on her social media pages. "I've been told it's a great 'party flex,' which makes me laugh. I told it at a job interview and they loved it."
Meanwhile, others are flooding the comments section of Madonna's alleged photoshopped photo fail, calling on her to acknowledge Amelia — and possibly even pay up.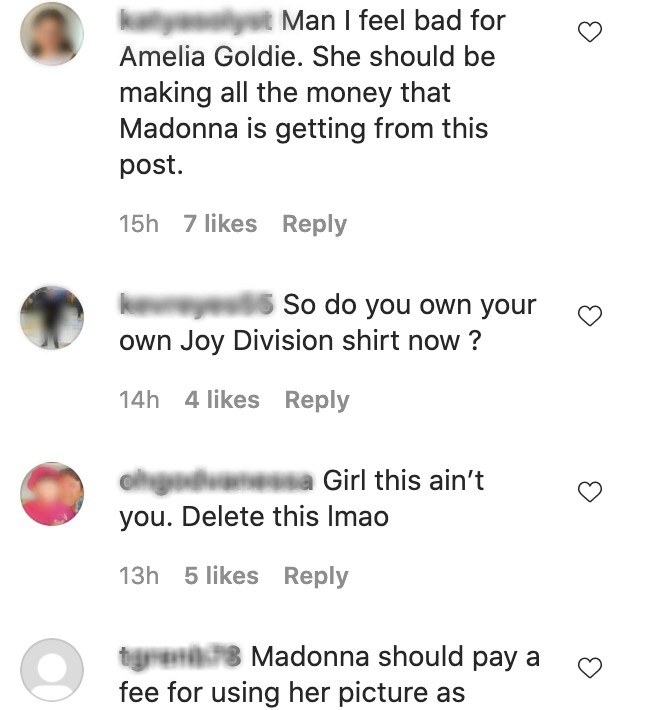 The "Bad Girl" singer has yet to respond, but if she does, we will be sure to update you!
TikTok videos not playing for you? You might need to change the settings on your device — here's how.