Although most of us have found ourselves bored while socially distancing during the coronavirus pandemic, others have channeled their idle time in extremely creative ways.
Los Angeles graphic designer Marco the Artist is one of those people. His latest project, titled Lion King: Pride Land Characters, in which the 29-year-old reimagines the iconic wild animals as humanlike individuals, has gone viral.
The concept for the project was inspired by his quarantine binge-watching of TaleSpin on Disney+ and Netflix's anime series Beastars. "In the show, there's a group of vicious lions, and I wondered what it would be like for Scar to be the leader of those lions," he told BuzzFeed.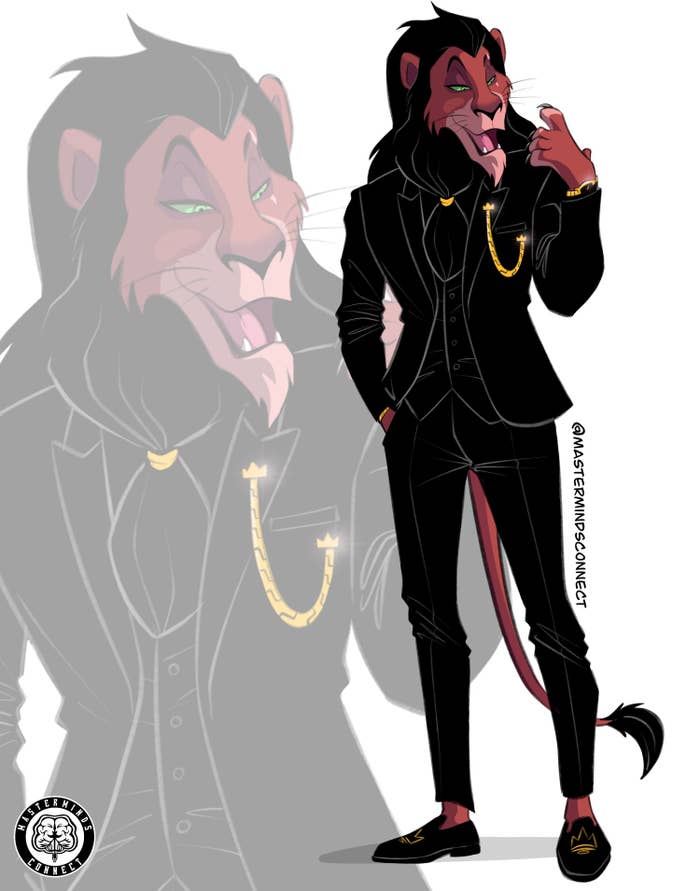 "After posting it I received a lot of requests (even demands) for other characters," Marco said, which led to a collection of humanlike drawings featuring Mufasa, Simba, Kovu, and more.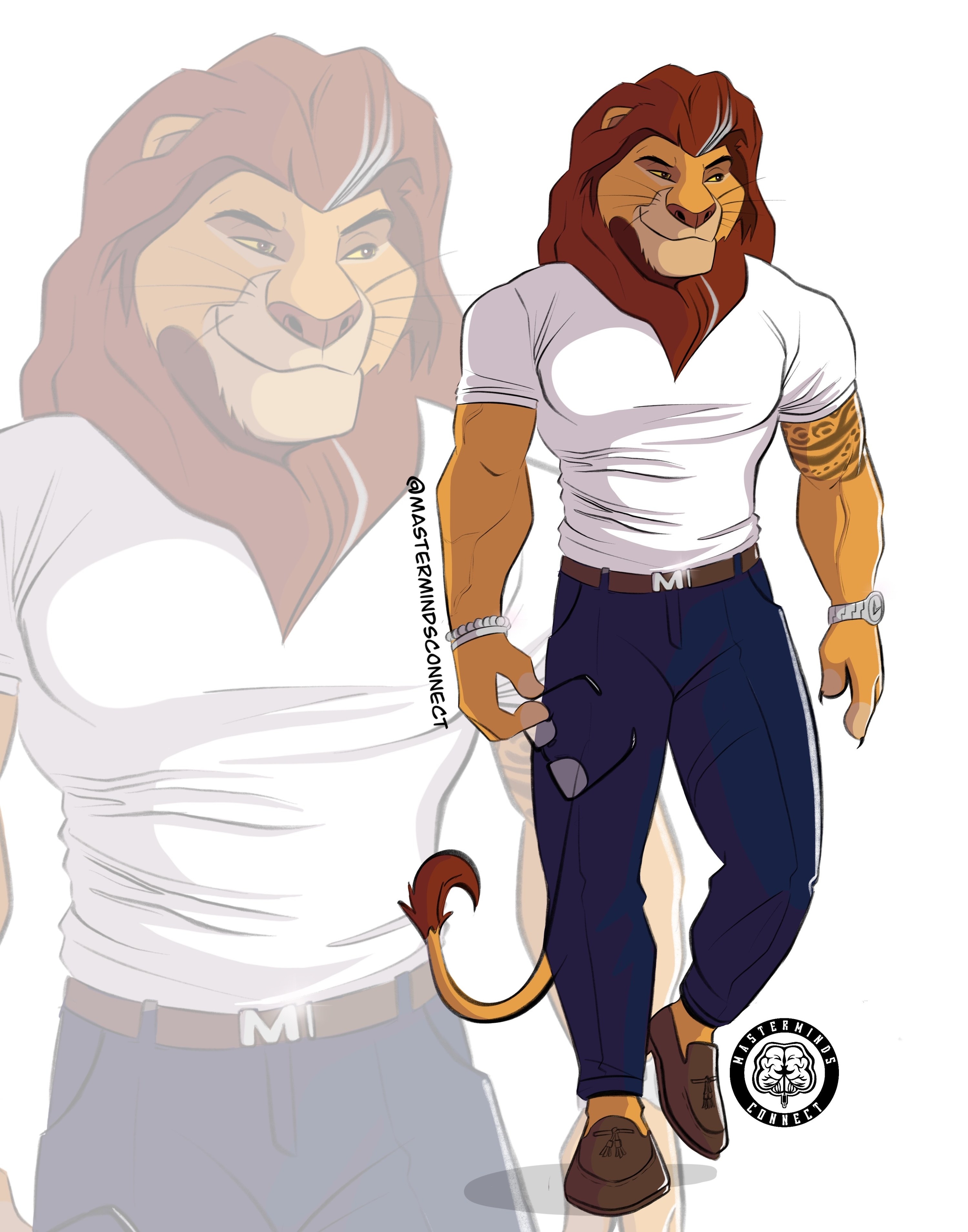 Marco said that the drawing process for each image took him anywhere between four and six hours to complete, using Procreate on his iPad Pro and the Apple Pencil.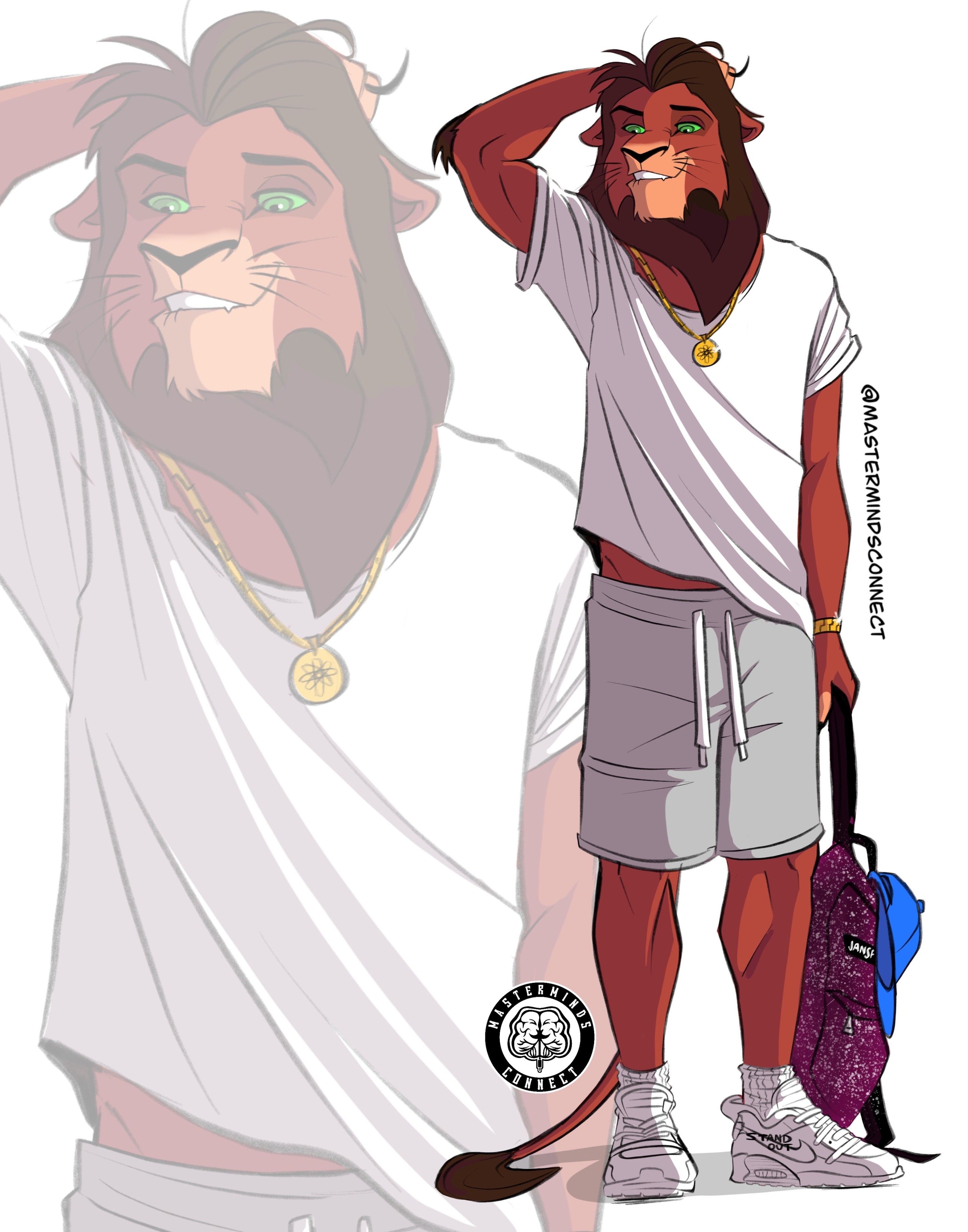 "The longest part is the research," he told BuzzFeed. "To start, I thought of the character I wanted to draw. Then I thought about what aura or personality I wanted the character to have. Then I collected references of the character's face by watching and pausing The Lion King movies. I searched Pinterest, Instagram, and Google for posing and fashion references. I even took pictures of myself to get the positioning right."
On Saturday, Twitter user ‪@israelizreal‬ posted the images with the caption, "This quarantine seems to be hitting us all hard," and it immediately racked up over 266,000 "likes."
Marco, who studied graphic design at Florida Southern College and has been drawing since he was 4 years old, said he had "no clue" people would enjoy his artwork as much as they did.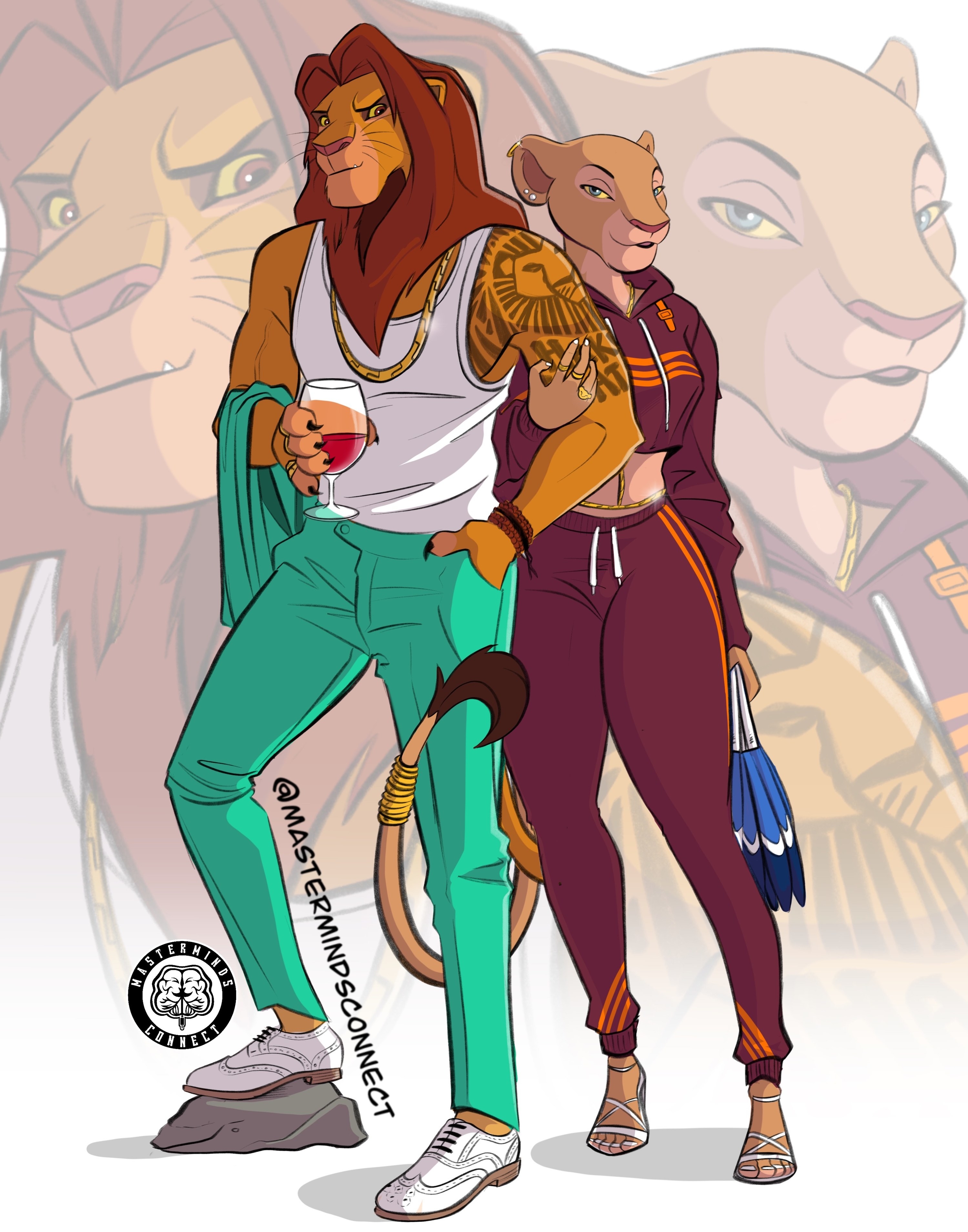 When I say the thirst was REAL:
People were ready to risk it all:
They were very horny for Mufasa, and tbh, I can't blame them:
When Mufusa out here looking like a snack:
Marco's artwork had folks ready to accept that they might be furries (and there's nothing wrong with that):
"I was shocked. I've read responses like, 'Hakuna my tatas,'" Marco told BuzzFeed. "I do give credit to everyone being at home and glued to their phones [for it going viral]," he said. "I thought it might take away from the negative COVID-19 energy."
Jason Marsden, who voiced Kovu in Lion King II: Simba's Pride, also recognized Marco's work after it went viral, writing, "The lionesses are drenched."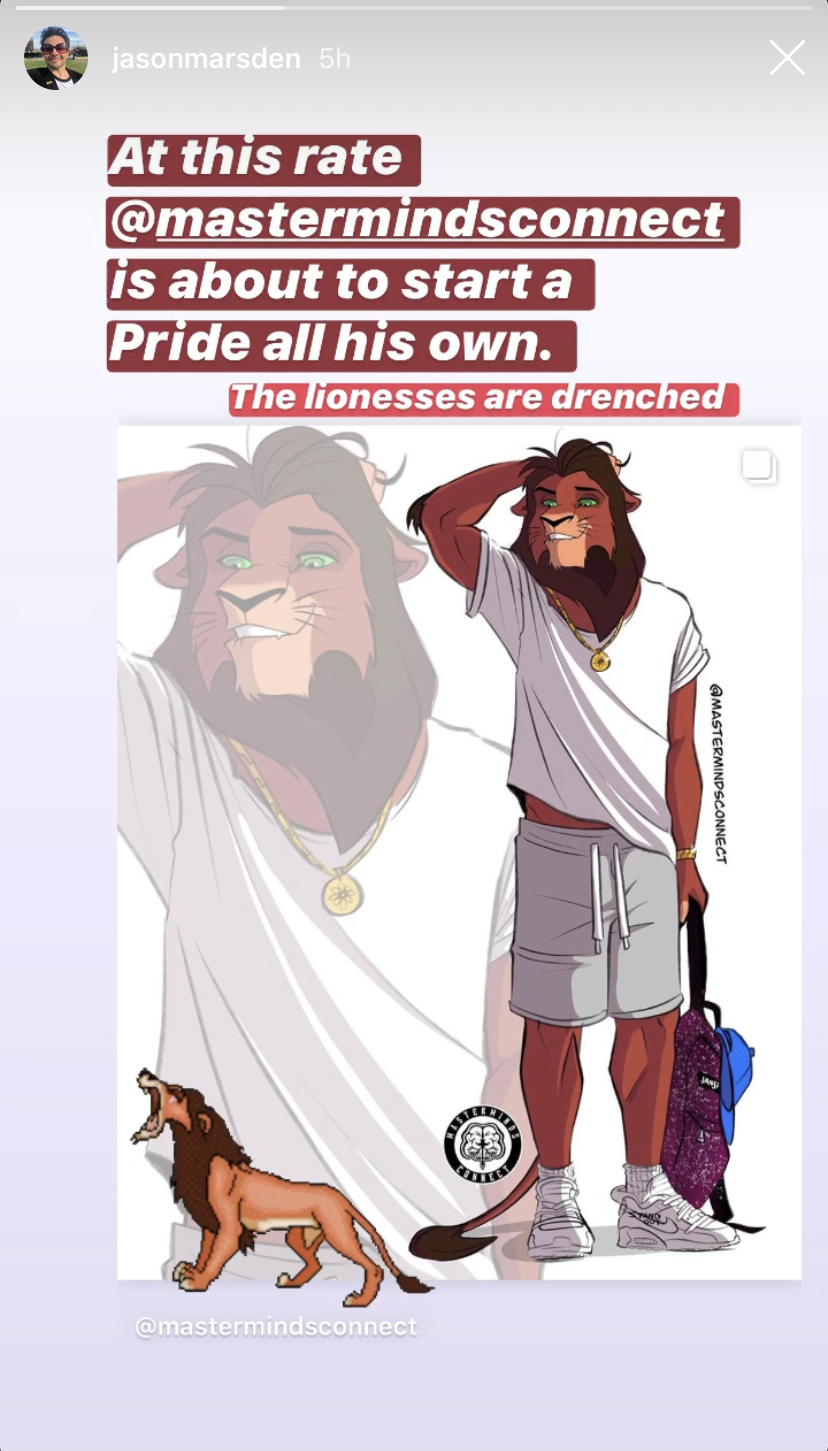 Although the artist admitted he isn't "extremely familiar" with furries, he appreciated the support he received from the community. "After posting Scar and reading the responses, I knew that they would react well," Marco said. "I could be wrong, but I think at the core, furries love to cosplay and draw their favorite anthropomorphic characters, as well as create and appreciate new ones. I think my artwork helped to make it not as 'strange' as many people may think."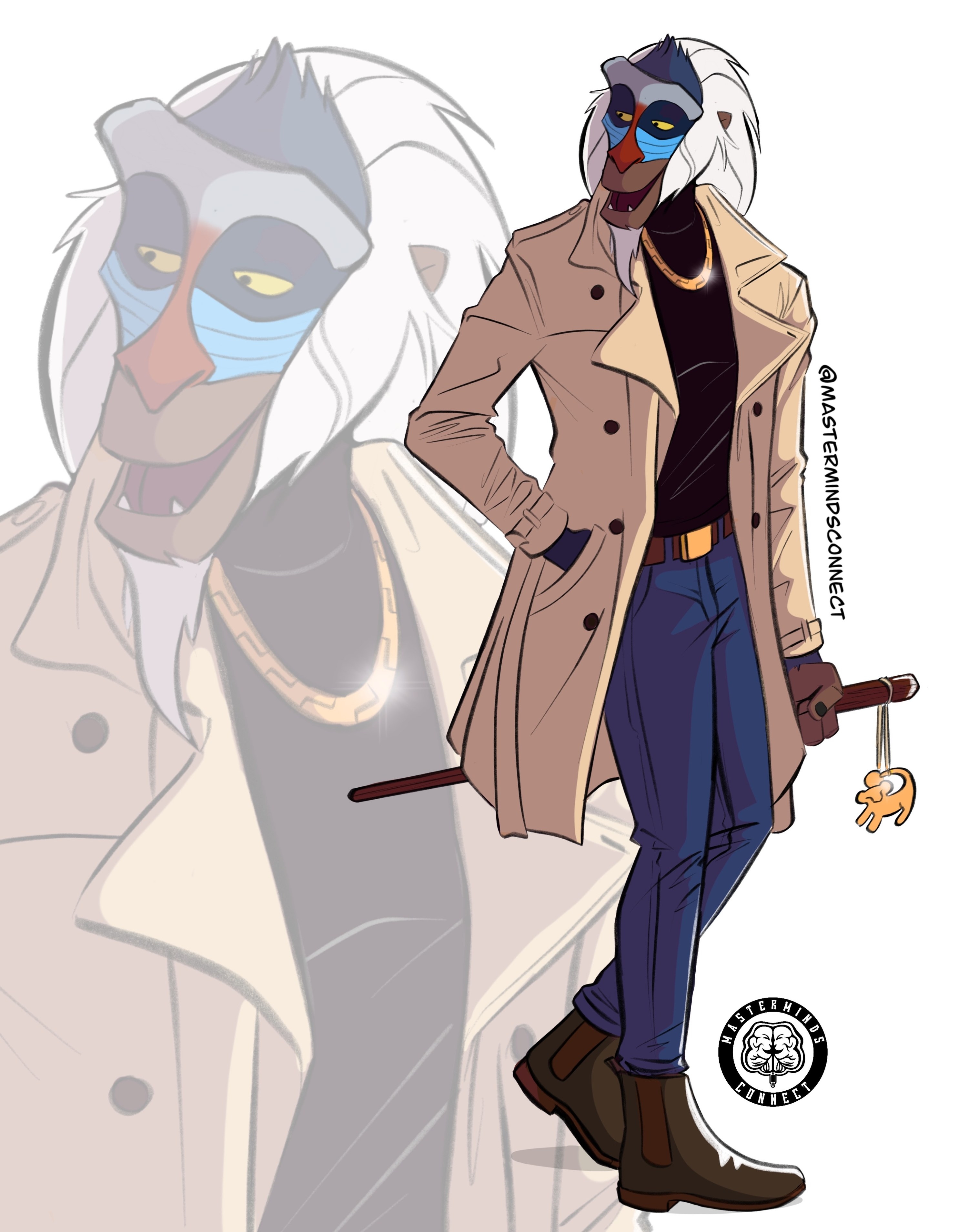 So, what's next for Marco after going viral? More drawings, of course. "The Lion King was the movie that got me into creating artwork," he revealed. "I definitely have plans to do more characters. Who knows? Maybe we'll venture away from just The Lion King," he teased.