It all started when Mother Monster showed up on the virtual red carpet wearing a clear helmet, which accentuated her silver, intergalactic outfit.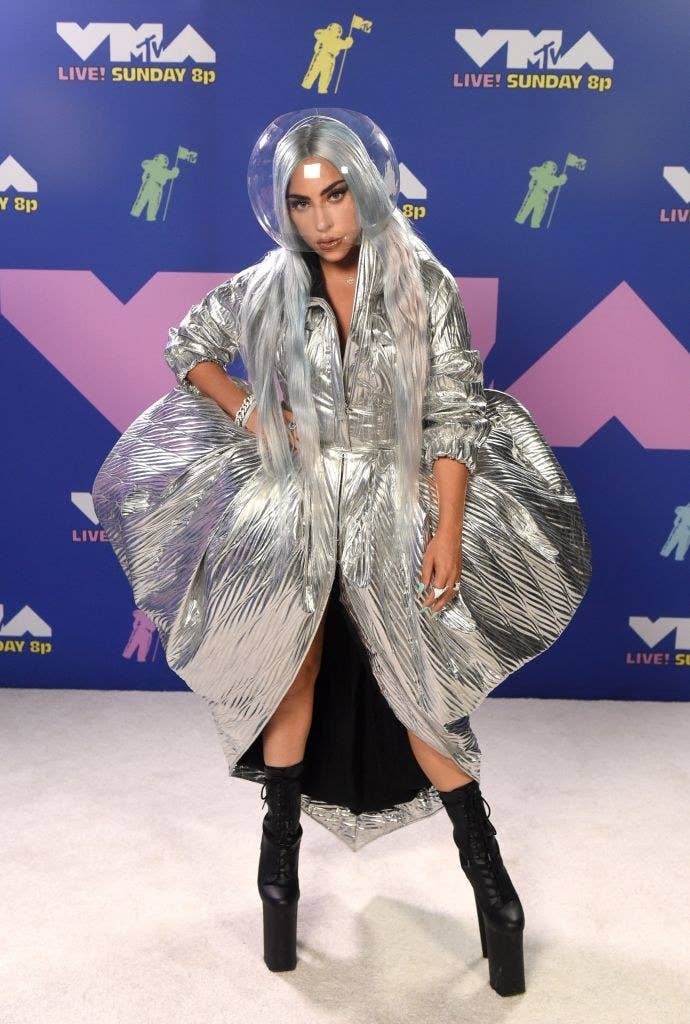 Later, the "Rain on Me" singer accepted an award for Best Collaboration wearing a pink mask out straight out of a BDSM horror movie: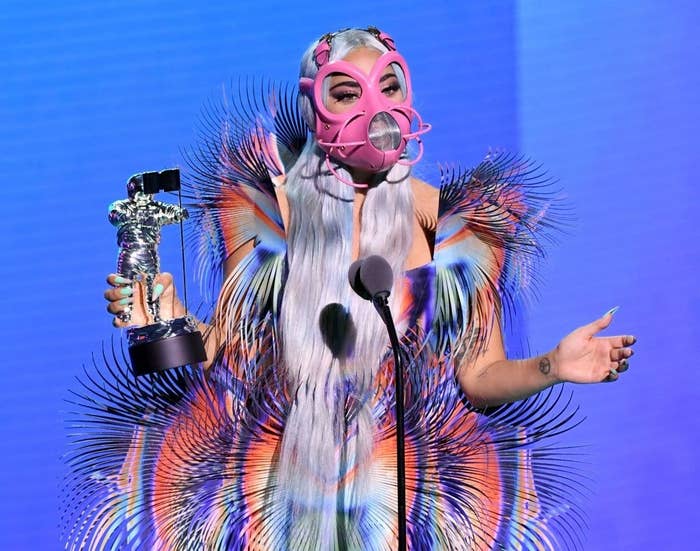 But if that weren't enough, Gaga took it up a level when she came out wearing yet ANOTHER mask with studded tusks: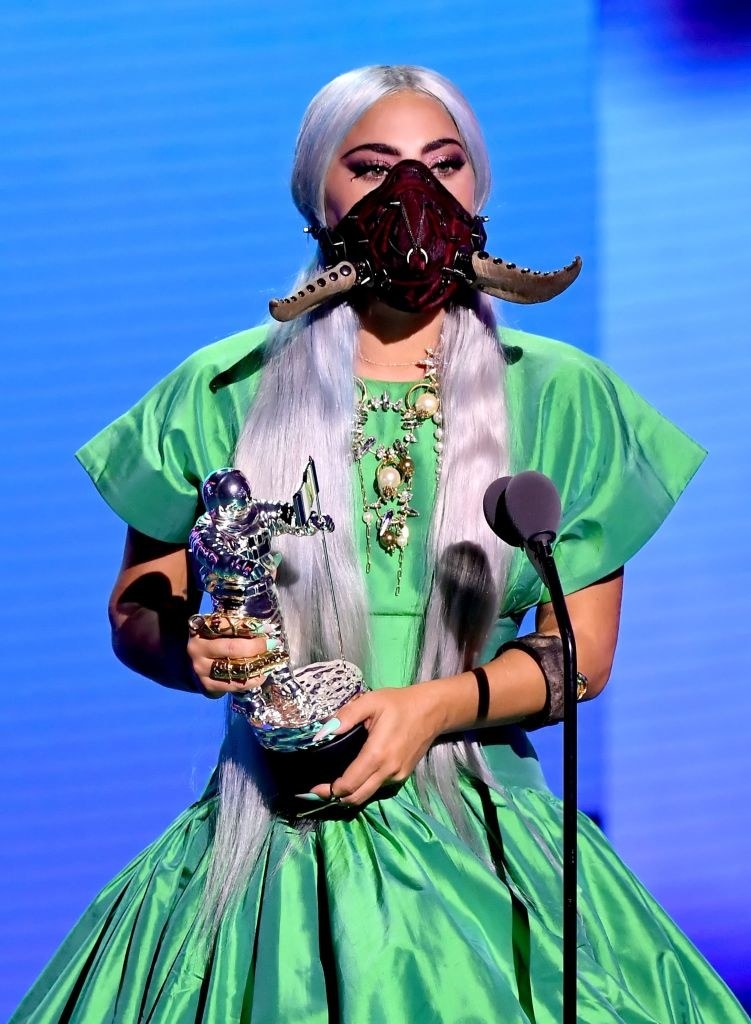 Yes, chile. If anyone was going to make face masks avant-garde, it would be Ms. Gaga.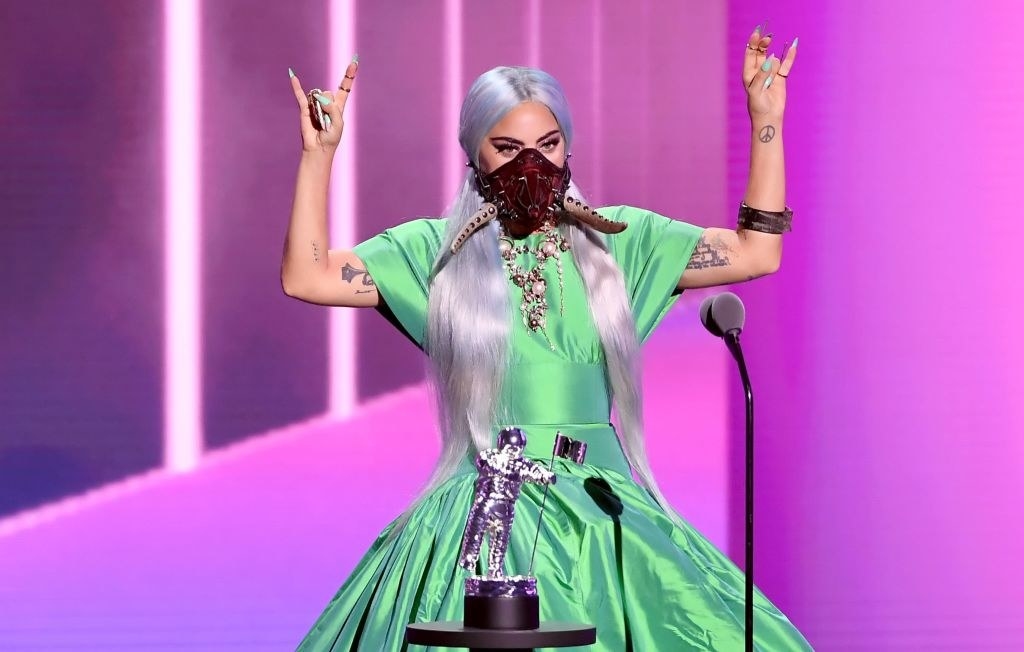 But — and if 2020 has taught us anything — there were more (face mask) surprises up her sleeve.
Gaga gave a stunning medley performance wearing a mask that changed colors as she sung live.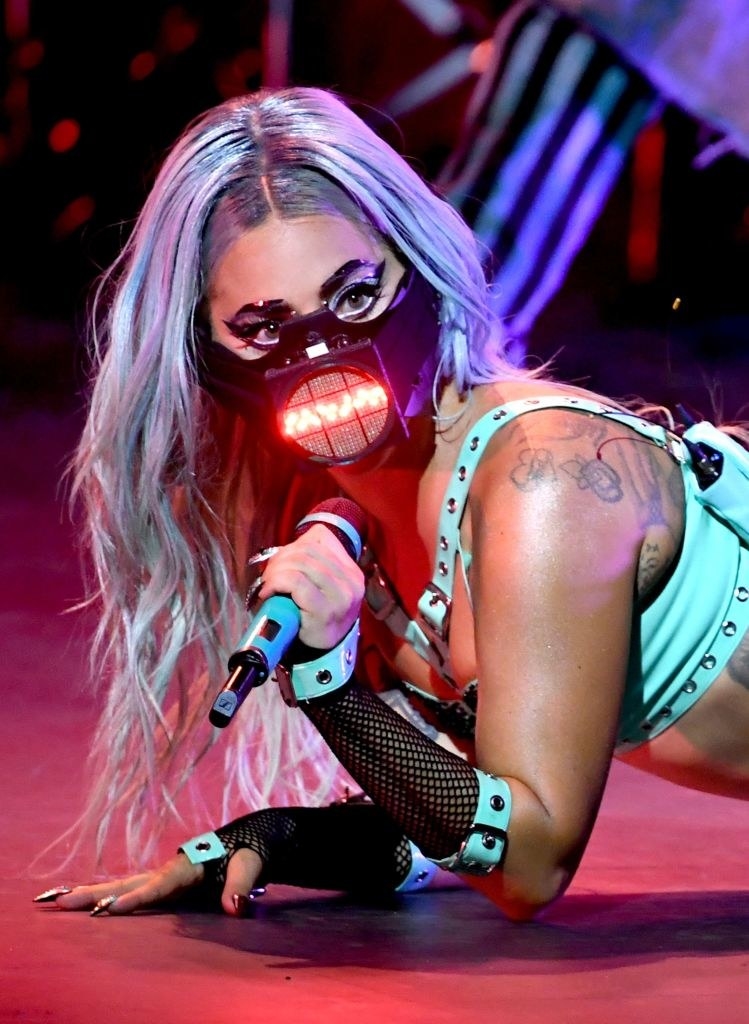 TBH, I'm out of breath just thinking about it.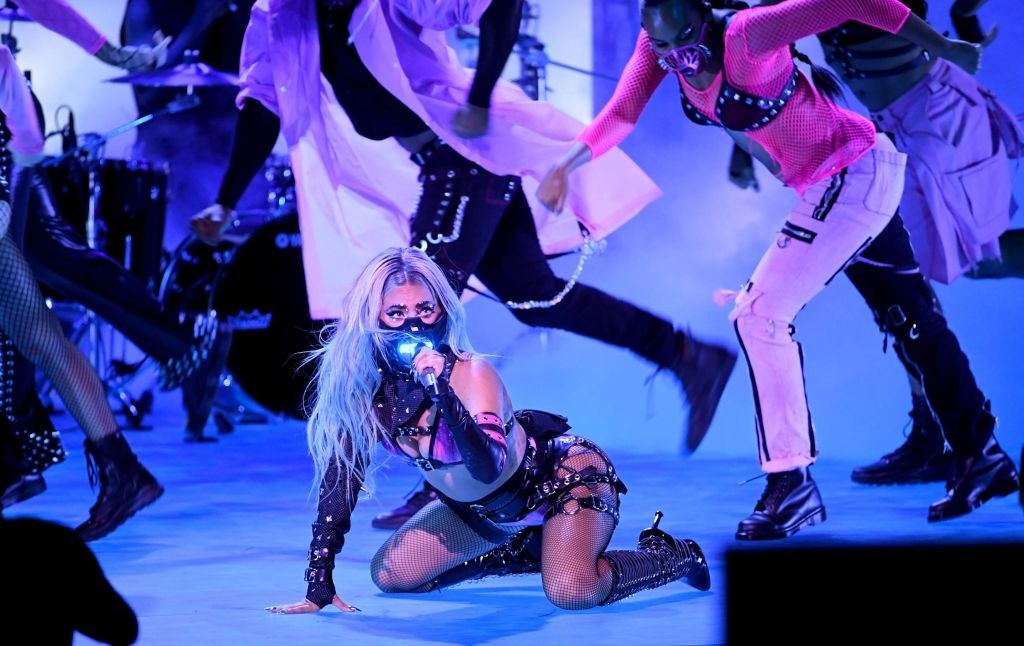 Ariana Grande also wore a mask during their "Rain on Me" performance, because safety first people. COVID-19 is still a thing!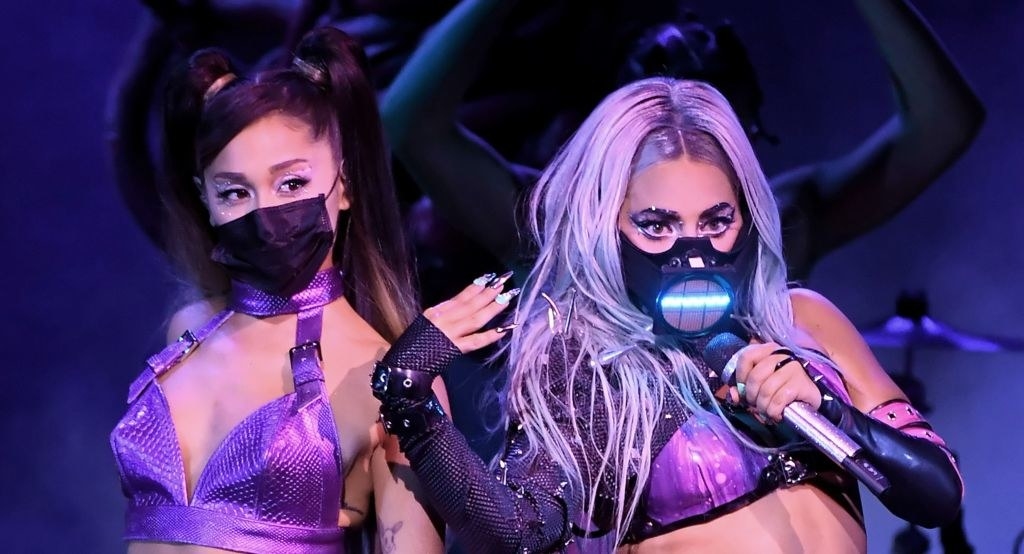 Moments later, Gaga was back to accept her award for Artist of the Year. This time, in a metallic face mask.
She returned to accept the Tricon Award (an award for someone who is a triple threat in multiple fields) wearing the same mask but with a different outfit. She said, "I might sound like a broken record but wear a mask."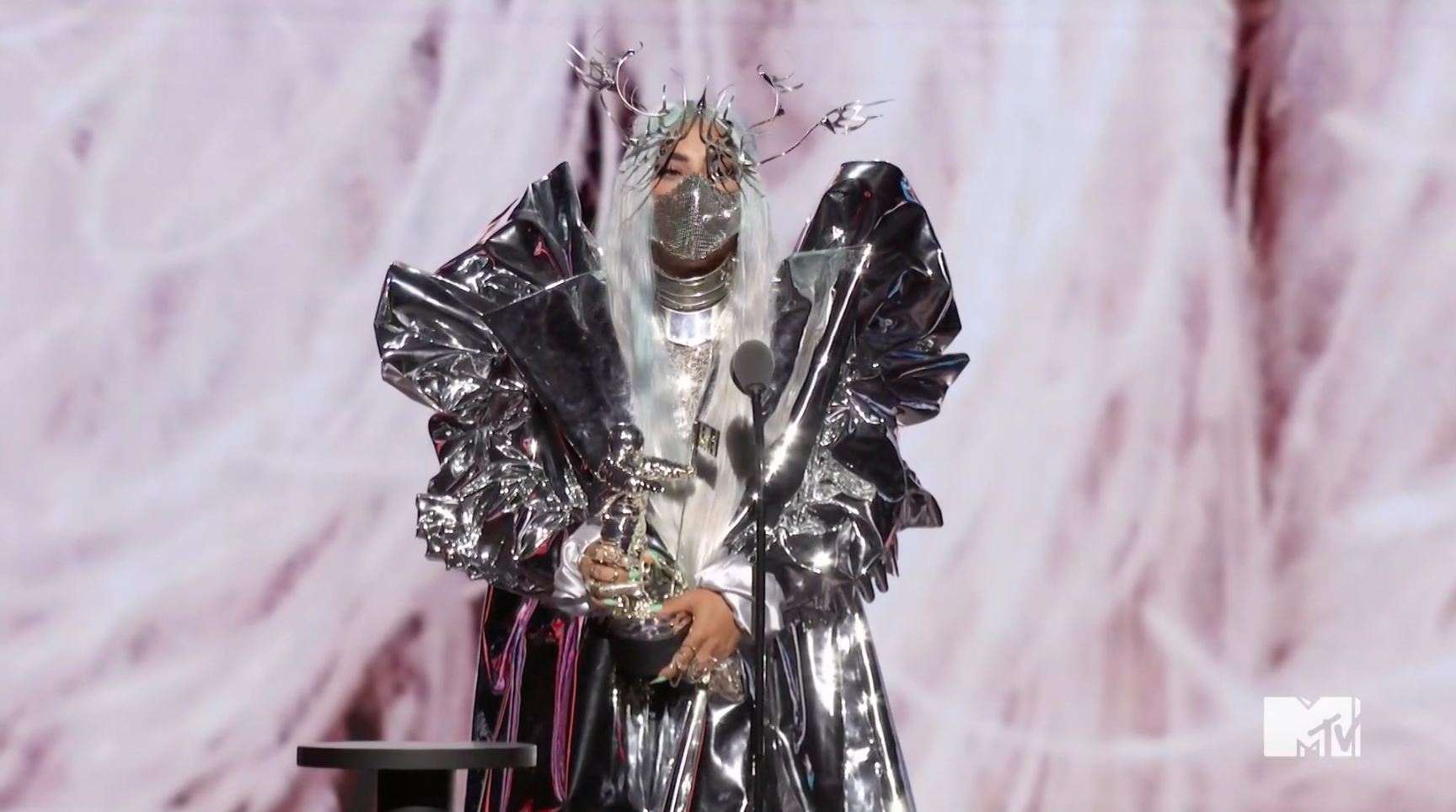 At this point, I'm just waiting to see what mask Gaga pulls out next!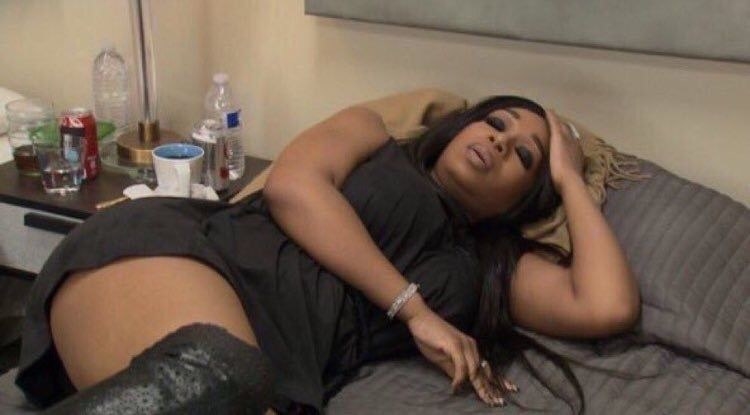 UPDATE: Yup. Gaga wore ANOTHER mask at the 2020 VMAs.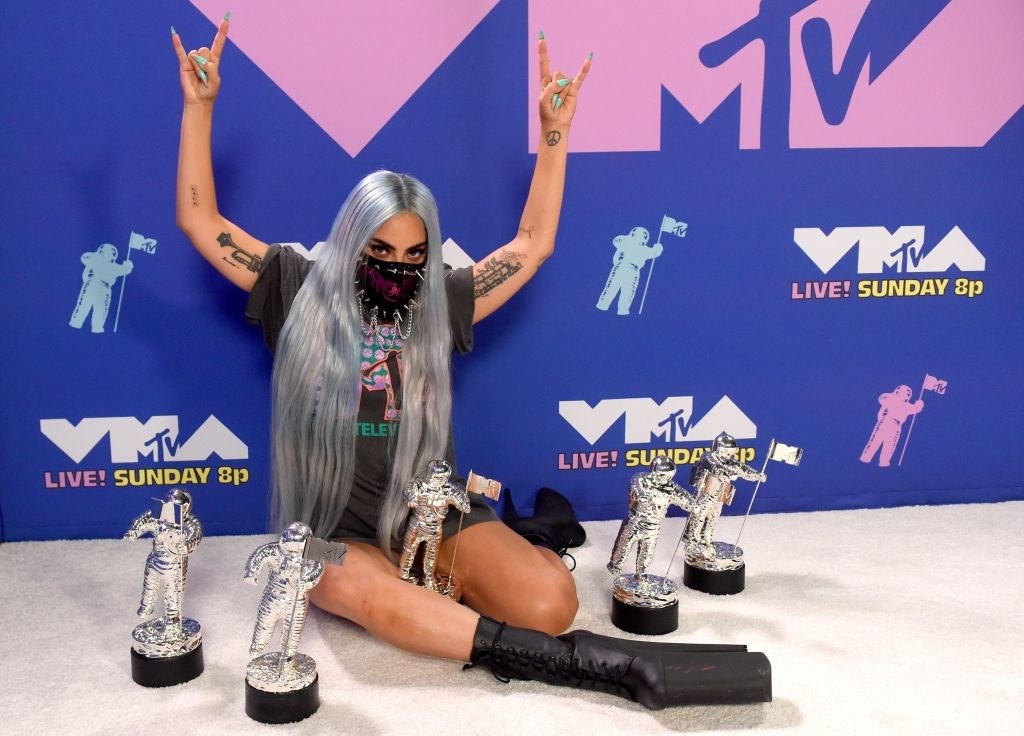 Dr. Fauci would be proud.