Kim Kardashian Shared The Only Photo She's Ever Taken With Tristan Thompson For His 29th Birthday
Kim and Tristan haven't always had the best relationship.
Have you ever found yourself wanting to post a birthday shoutout to someone, only to realize that you haven't taken enough photos with them to do so?
Well, Kim Kardashian can totally relate. On Friday, the 39-year-old posted a b'day message to Khloé Kardashian's ex Tristan Thompson, and she could barely find any pics of herself with him.
So what did she do? She posted a professional photo of herself cheering for Tristan at a basketball game instead. Yep.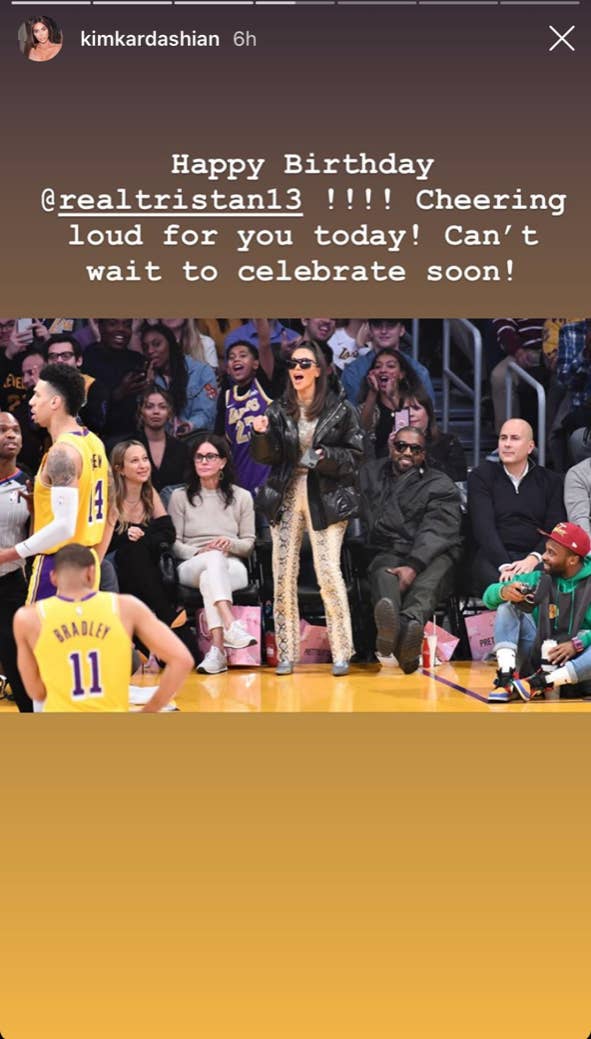 Kim then uploaded the one and only selfie she ever took with Tristan, writing, "I think this is our only pic together."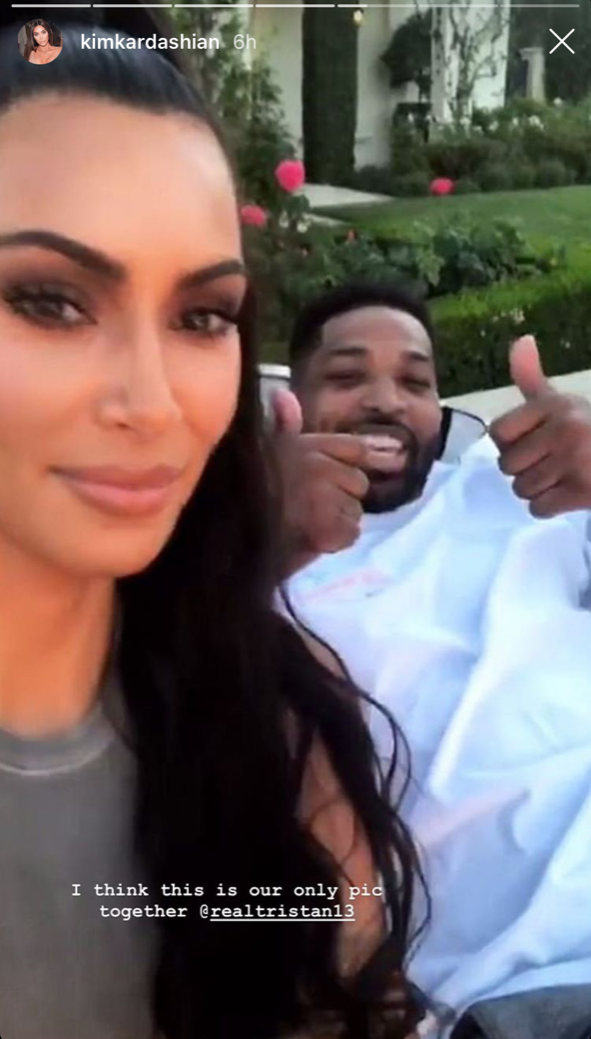 It's even more awk considering Kim and Tristan haven't always had the best relationship. Kim even admitted she expected there to be "tension" at the hospital while Khloé was in labor with their daughter True.
"As much as I want to go off, I just don't think it's the time so I'm going to keep it cute," she said, referring to Tristan's cheating scandal during Khloé's pregnancy.
Last year, Khloé and Tristan called it quits for good after he kissed Kylie Jenner's former best friend, Jordyn Woods.
However, earlier this year, Kim was spotted at Tristan's basketball game in Los Angeles with hubby Kanye West.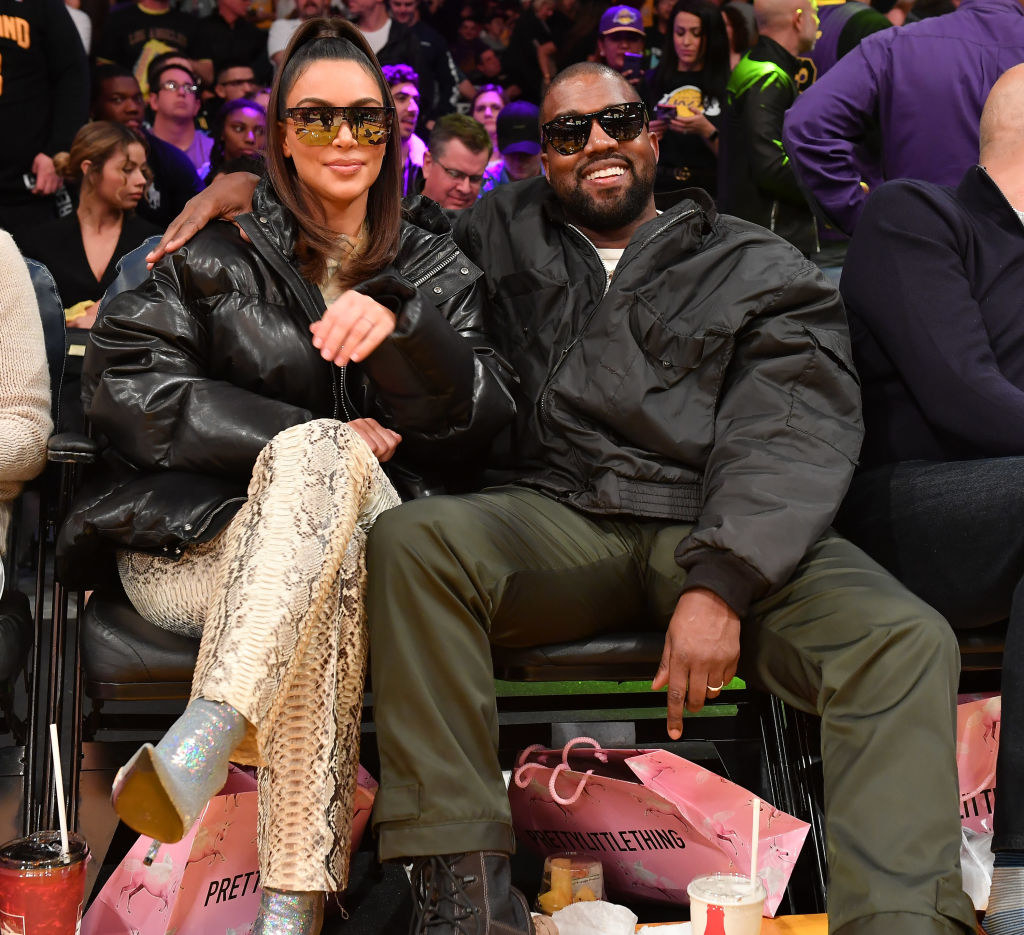 The KKW beauty mogul denied rumors that she was photographed booing the Cleveland Cavaliers player, tweeting, "I was there to support him! And was cheering [and] screaming, 'LETS GO TRISTAN!!!!!'"
So it looks like all is well between Kim and Tristan. Let's just hope the two take more pictures together so she's prepared for his birthday next year.