Justin Timberlake, sit down. Let's have a chat.
The singer stopped by Hot Ones and was asked to rank his solo albums and...IDK if it was from all of the hot sauce he ingested, but his picks were questionable, IMO:
Here's his list: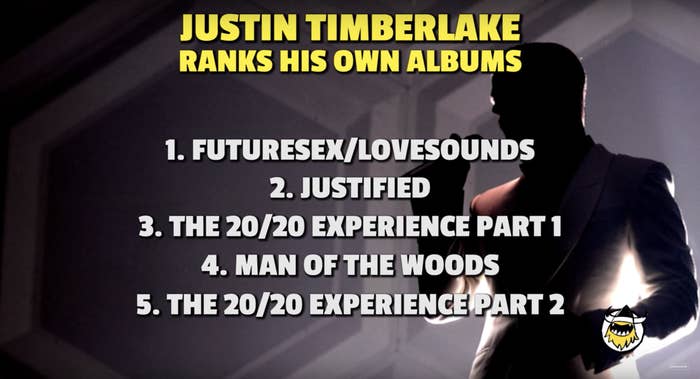 First, let me just say, FutureSex/LoveSounds is a classic. I definitely agree with him on that album being number one in his discography.
But I refuse to accept Man of the Woods coming in at anything less than last place.
Not when The 20/20 Experience Part 2 had gems like "You Got It On," "Only When I Walk Away," "Amnesia," and the country pop bop "Drink You Away":
Justin explained his connection to his latest album, saying, "Man of the Woods [was] my most familiar album. A lot of people don't know this, but my son's name, Silas, means of the forest or of the woods, so it was more or less a dedication to him."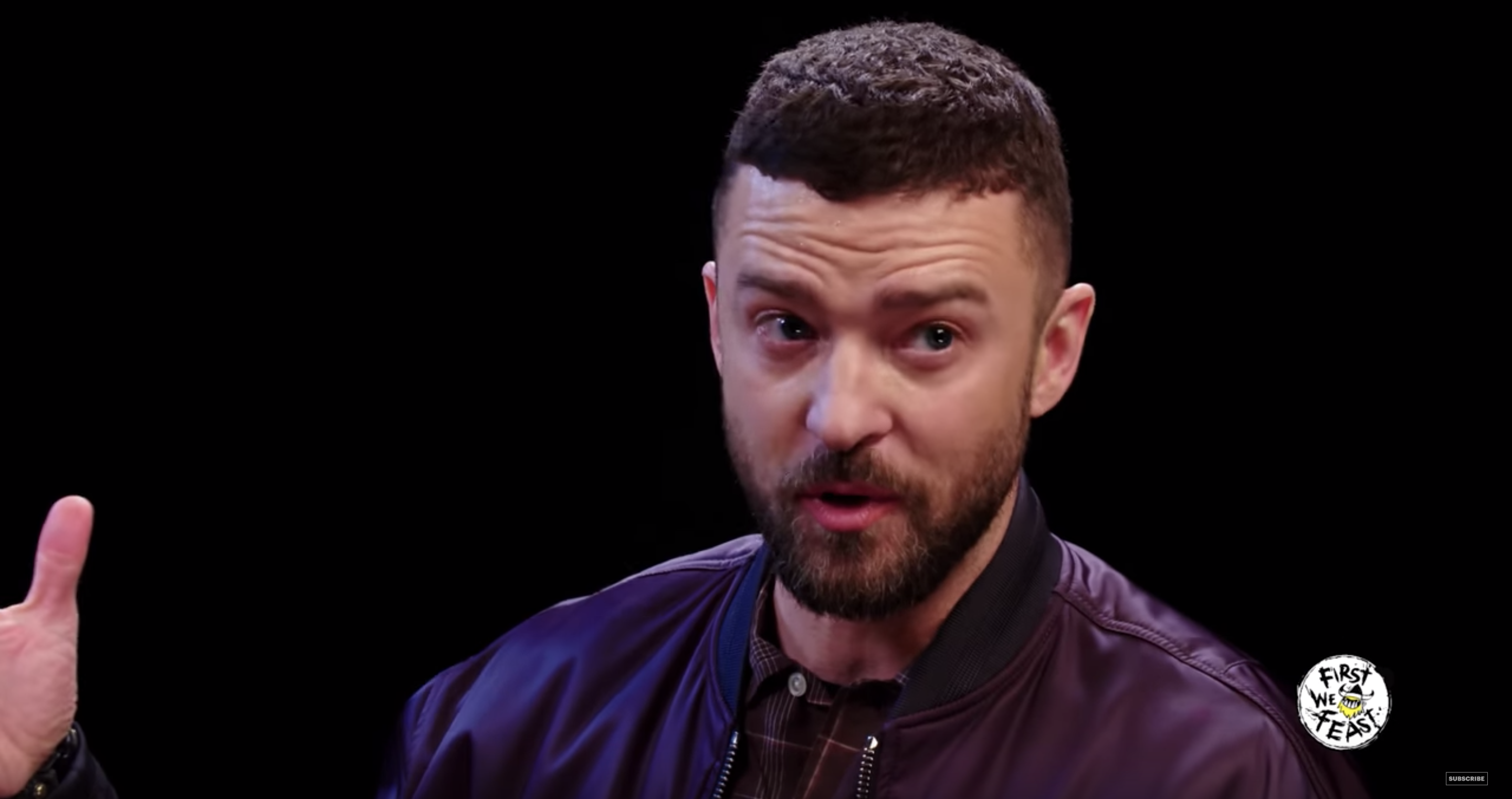 What do you think of Justin's ranking? What is your top five ranking of JT albums? Tell me in the comments!