Justin Bieber, how dare you confuse me like this? Crocs are NOT supposed to look this chic!
On Friday, the "I Don't Care" singer was spotted out in Beverly Hills wearing Crocs — with socks! — and dare I say it: I'm low-key here for this casual lewk.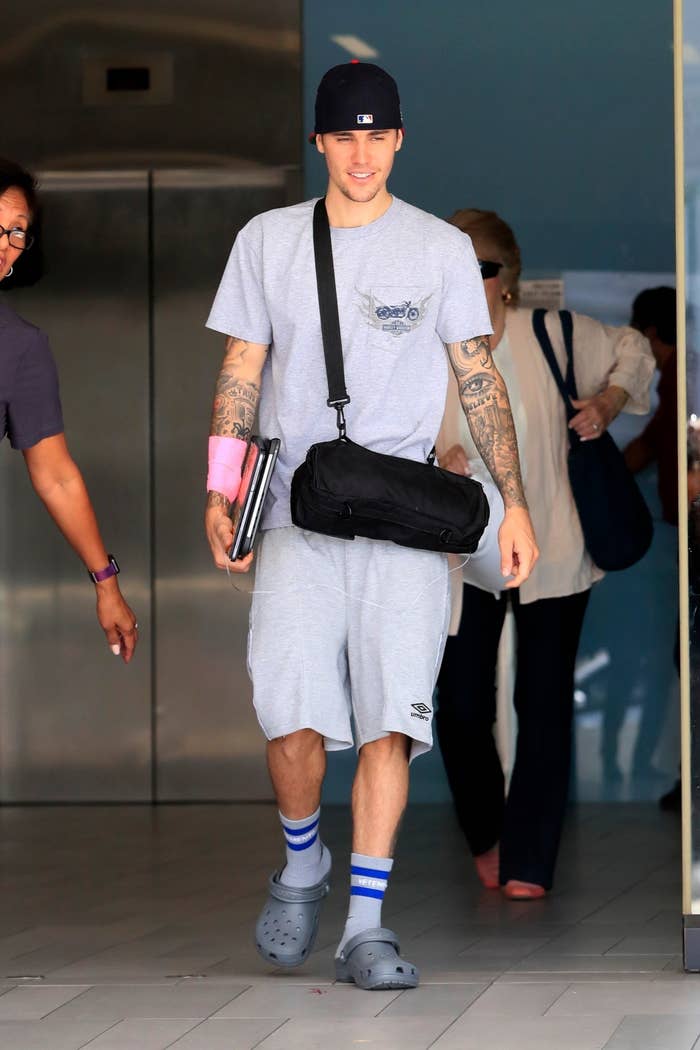 Justin paired the all-gray, monochromatic outfit with a baseball cap and a backpack.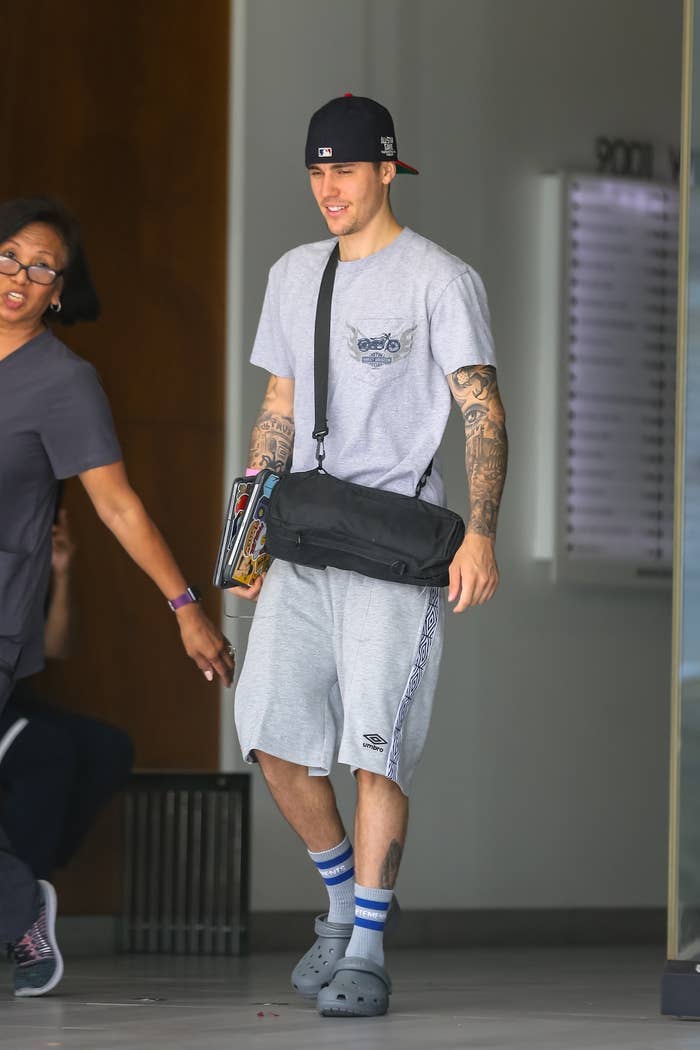 Earlier this week, Bieber wore white Crocs with an all-white outfit, and last month he rocked yellow Crocs, as photographed by this observant shopper in Japan:
Meanwhile, Beliebers are already on board with the Crocs movement:
One fan already has a pair with the singer's initials on it:
So what do you think about Justin's new Crocs obsession? Yay or nay? Has he convinced you to wear yours in public? Tell us in the comments!