PETA, you in danger*, girl.
On Friday, Justin clapped — or clawed 😅 — back at the organization after he received criticism for the exotic Savannah kittens he recently adopted with his wife, Hailey.
Taking to Instagram, Justin wrote, "PETA go focus on real problems. Like poaching, and animal brutality. Ur tripping because I want a specific kind of cat? U weren't tripping when I got my dog Oscar and he wasn't a rescue."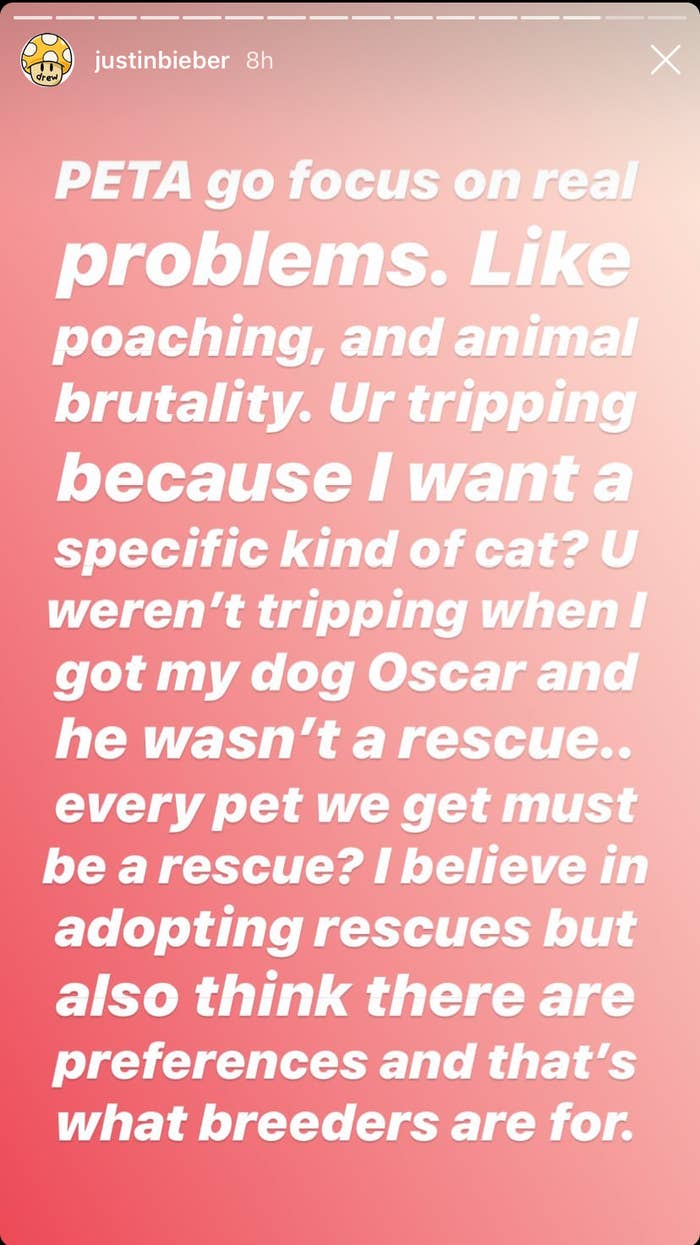 In another post, Justin told PETA to "suck it."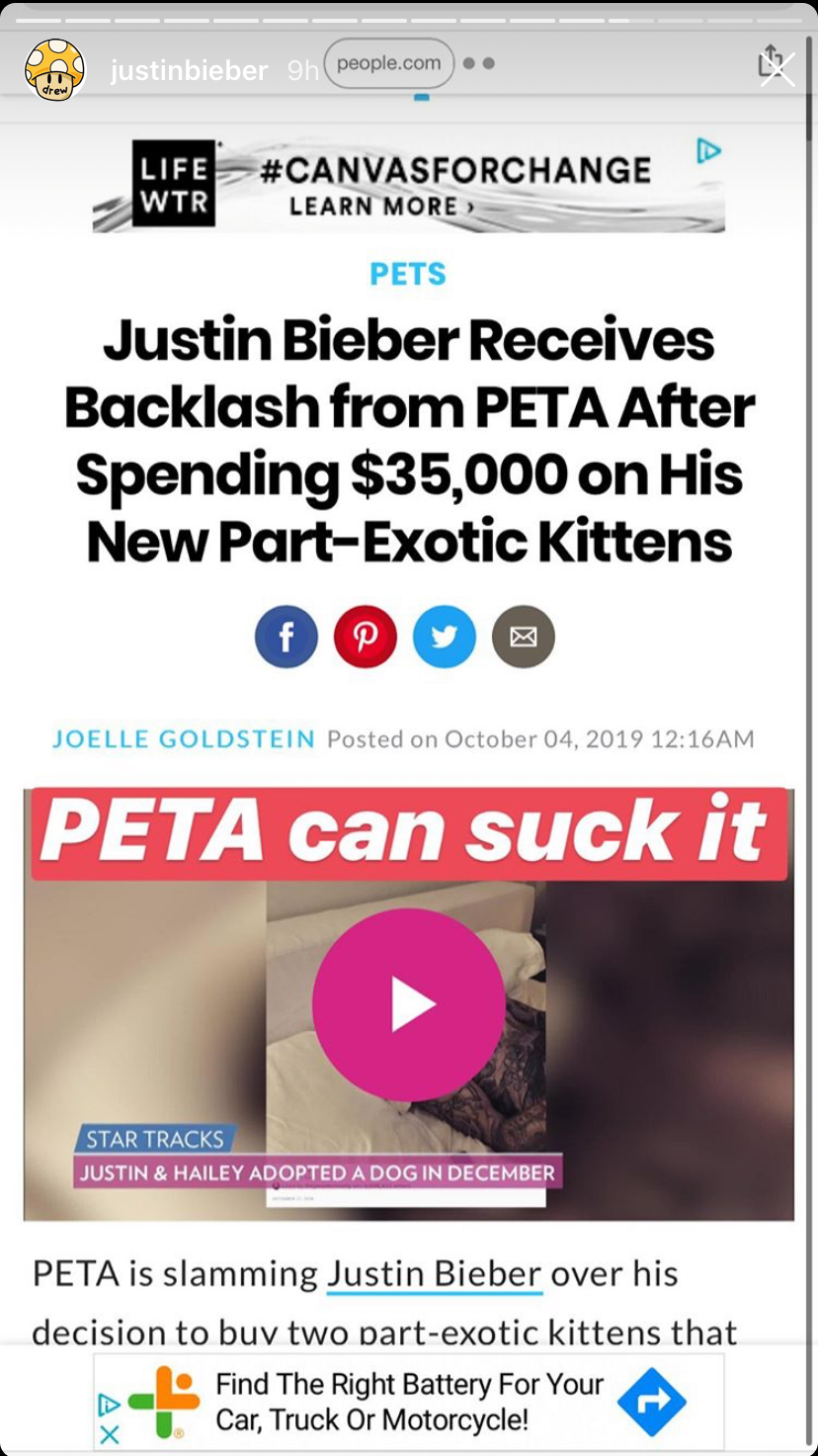 He also called on the animal rights organization to "leave [his] beautiful cats alone."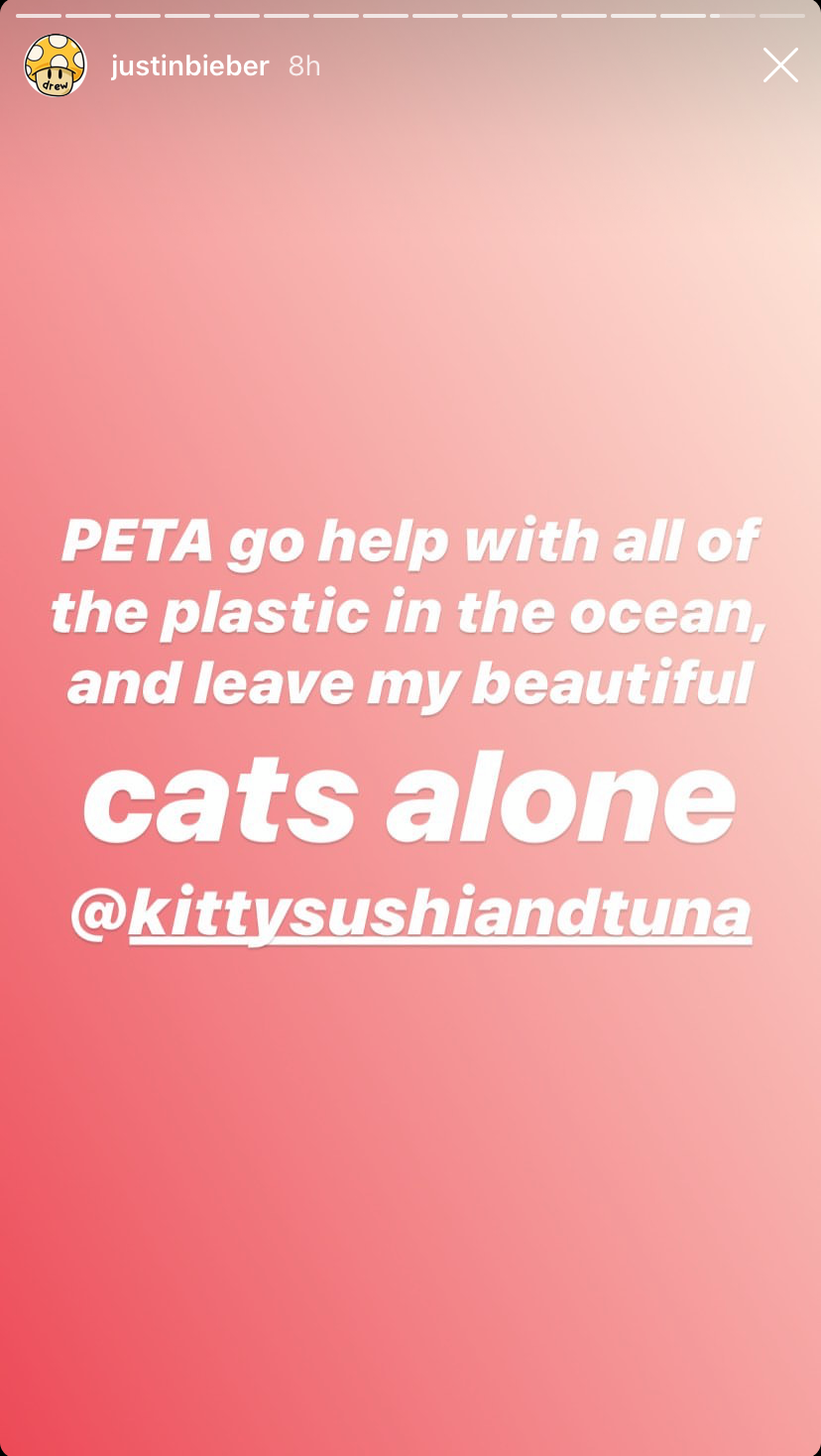 His rant came after PETA issued a statement, saying, "Justin Bieber could inspire his fans around the world to save a life by adopting a cat from a local animal shelter — rather than fueling the dangerous demand for hybrid cats, contributing to the animal overpopulation crisis, and proving that when it comes to helping animals, his stance so far is 'I don't care.'"
Meanwhile, Justin has created an Instagram account for his cats, Sushi and Tuna, and the page was already verified with over 256,000 followers at press time.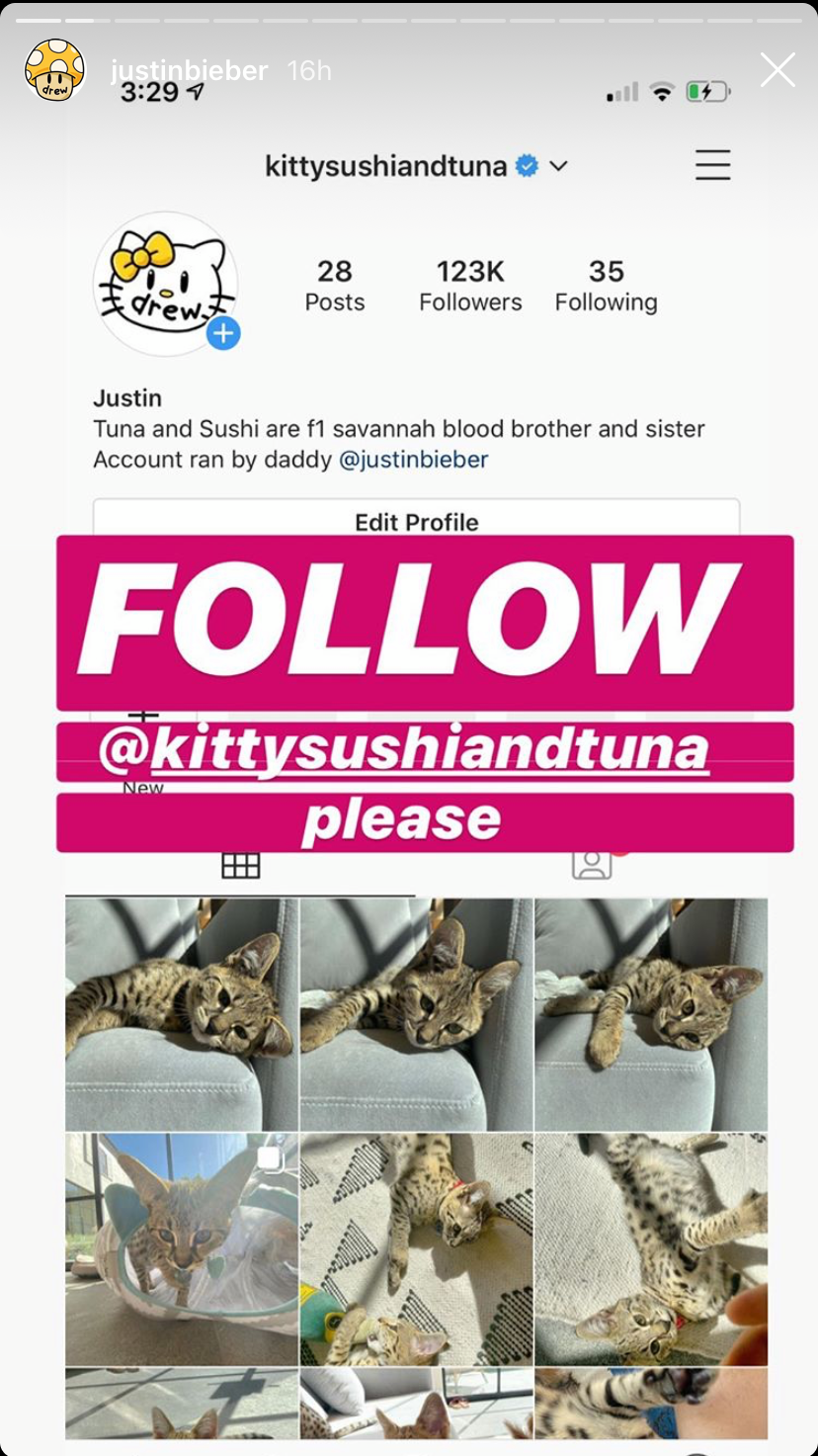 Anywho, hopefully this is the last of the Bieber vs. PETA battle for now. But we'll keep you guys updated.
UPDATE: PETA President Ingrid Newkirk issued a statement to BuzzFeed regarding Justin Bieber's comments, which you can read in its entirety below:
"Sorry, Justin, but you must think more deeply about this issue: When millions of animals are losing their lives every year because not enough people adopt — choosing instead to shop — the animal overpopulation crisis is a 'real problem.' That's what 'sucks.' PETA urges you to spend just one hour in a municipal animal shelter with us — we think you'll understand how hard it is to look into the animals' eyes and know that because people pay breeders, many of them will pay with their lives. You have the power to be a great role model on this issue — your behavior guides that of tons of your fans — so please put that to good use."