Justin Bieber Tried The Popeyes Chicken Sandwich For The First Time And Gave His Review On Instagram
Popeyes' chicken sandwich is delicious, thankyouverymuch.
Not even Justin Bieber could resist the temptation of the new chicken sandwich at Popeyes.
On Thursday, Bieber got his hands on the poultry that caused a frenzy around the country and shared his honest review on Instagram.
"All this hype on the Popeyes chicken sandwich, let me see what we got here," he told his 121 million followers before taking his first bite.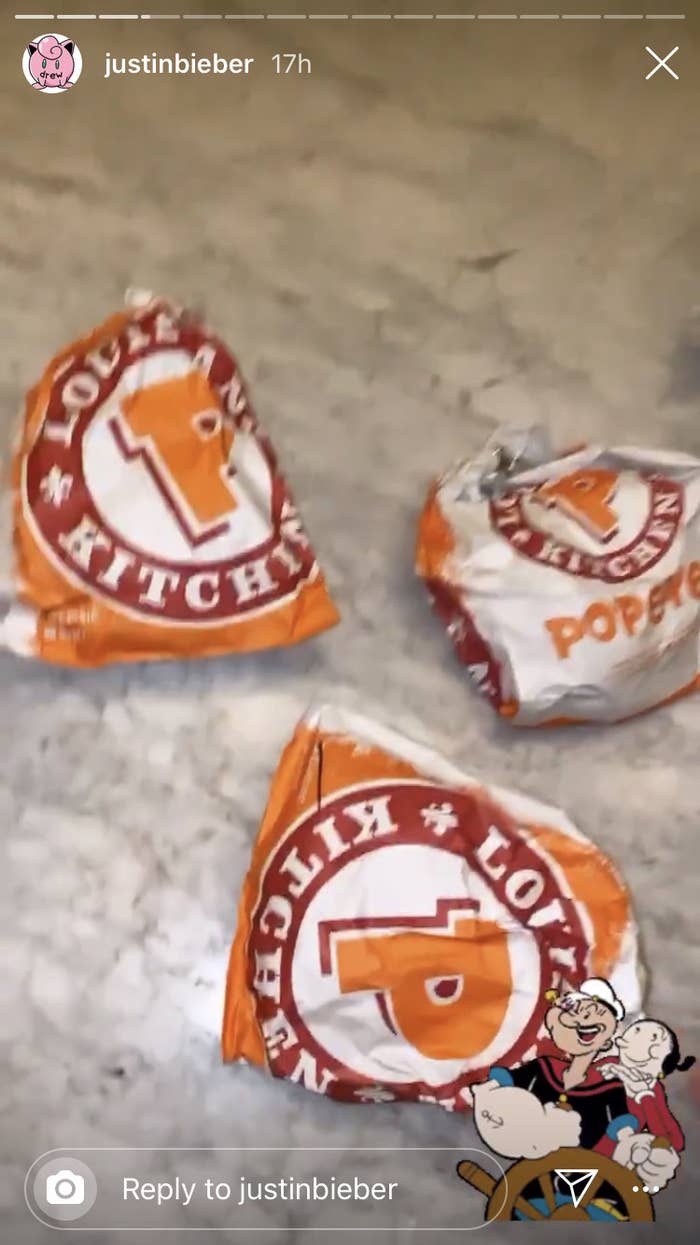 So what did Justin think? Turns out, he's NOT a big fan. "It's good, but it's not worth the hype," he said.
As a chicken connoisseur, I can confirm that Popeyes' chicken sandwich IS worth the hype. (Both the spicy and the mild!)
However, there was one thing on the menu Justin did enjoy: Popeyes' sweet tea, which he called "bangin'".
What do you think? Do you agree with Justin? Are Popeyes' chicken sandwiches overrated or is he missing out 🍗? Tell us in the comments!