Justin Bieber Just Posted This Photo Of His Dick Print And Basically Broke The Internet
Well, hello 🍆.
Justin Bieber is no stranger to posting thirst traps on Instagram.
Who could forget that time he posted his bare butt for the world to see and captioned it, "Dat ass doe."
Anyway, the thirst trapper is back with another photo that will make you clutch your pearls. Are you ready for it?
If you're wondering why Justin's eggplant is on your screen, here's the explanation he provided: "#DAVE premieres tonight on @fxxnetwork so I'm wearing my Dave underwear."
The pic received over 3 million "likes" in less than 24 hours and Lil Dicky himself even commented, adding the classic heart eyes emoji underneath the pic.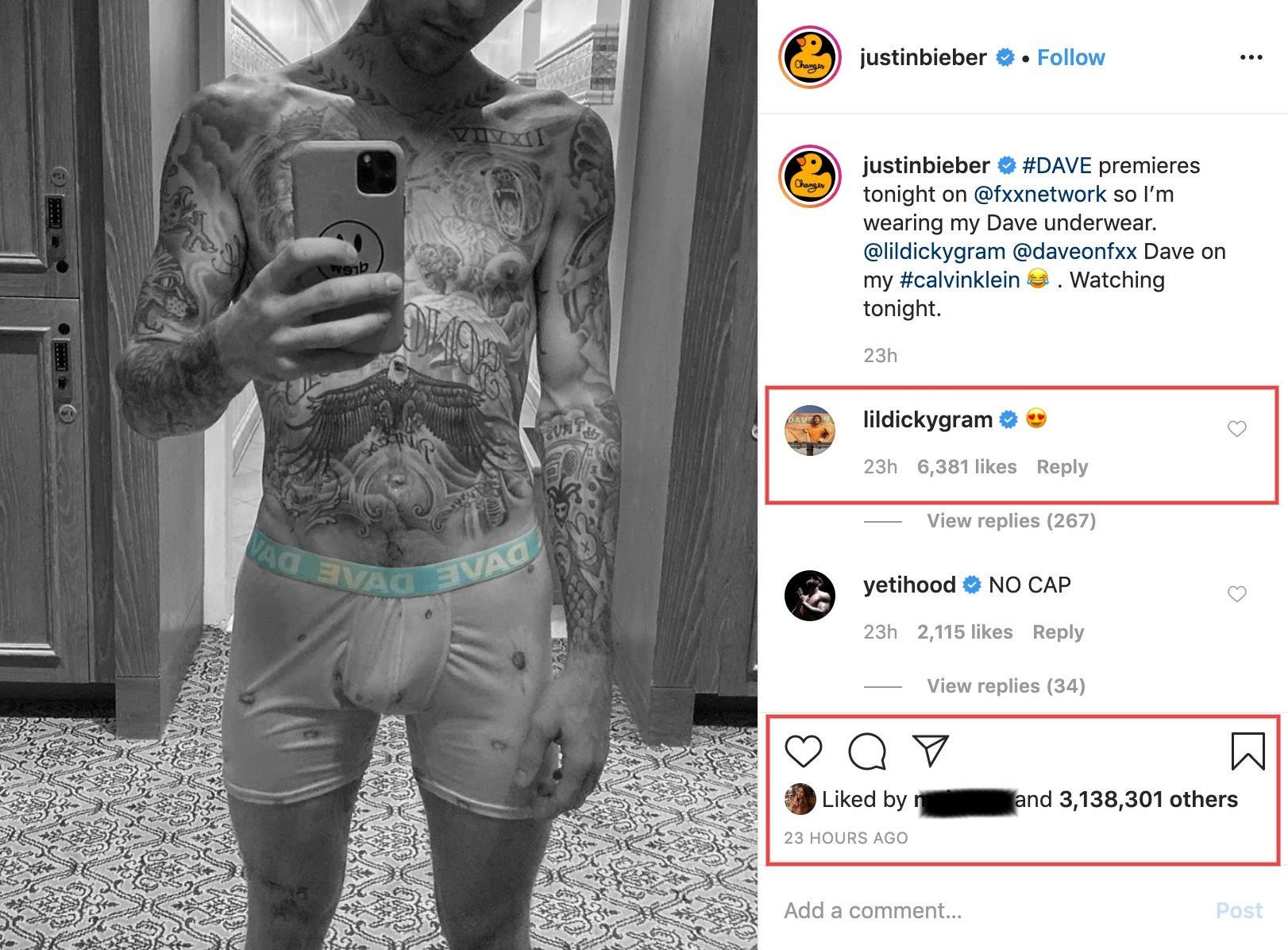 ...and others predicted it would be their girlfriend's new screensaver:

While others felt "really, really weird" seeing his bulge and wanted him to "put [his] pants on":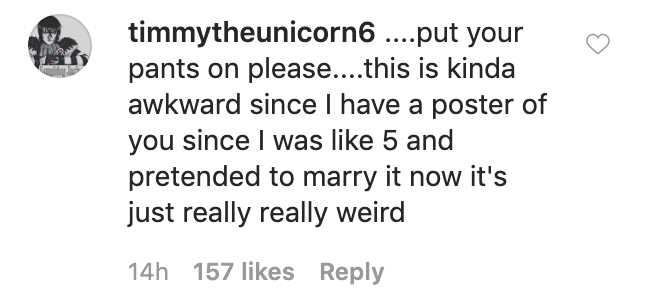 Well, Jason Derulo, if you're reading this, you have 24 hours to respond. I don't make the rules.
Also, Hailey, come get your husband. K, bye.