JoJo Siwa Denied Featuring Blackface In Her New Music Video, And People Weren't Happy With Her Statement
"I need to set the record straight."
In the circus-themed video, a young dancer has her face painted brown and dons a pair of monkey ears: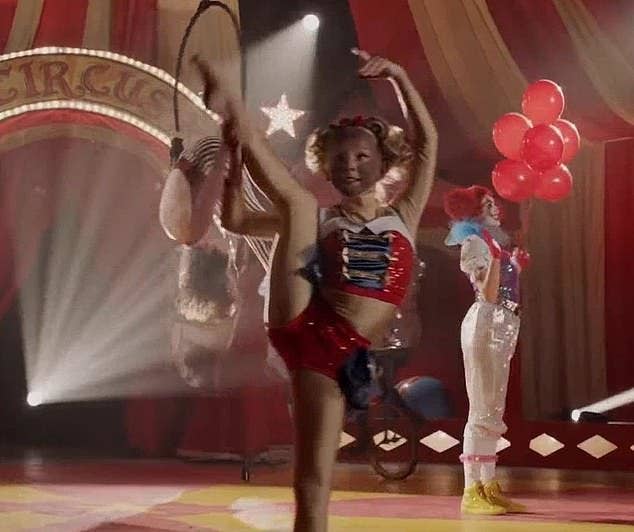 Immediately after the video premiered, JoJo was called out for seemingly featuring blackface in her visuals:
On Friday, JoJo finally addressed the blackface allegations. "I would like to address the music video that we shot for 'Nonstop' in February. We're talking about kids dressing up as circus animals! No one in my video is wearing blackface," she wrote.
JoJo went on to explain that the dancers dressed up in "animal costumes, having their faces painted to look like animals, acting the part." She also added, "There were zebras, tigers, dogs, clowns, mermaids, everything."
The 17-year-old went on to say that she supported the Black Lives Matter movement, writing, "I will say it again for the ones in the back, Black Lives Matter, today, tomorrow, yesterday and forever. I'm on the right side of history here."
JoJo also addressed the backlash she received after previously declaring that she was blocking people from her social media.
"My Instagram post yesterday had absolutely nothing to do with the criticism I received on my music video 'Nonstop.' I blocked certain people online and stopped following others because I was tired of seeing the personal hate on me," she stated.
However, her statement didn't go over well with everyone. Many still called on the Dance Moms star to apologize: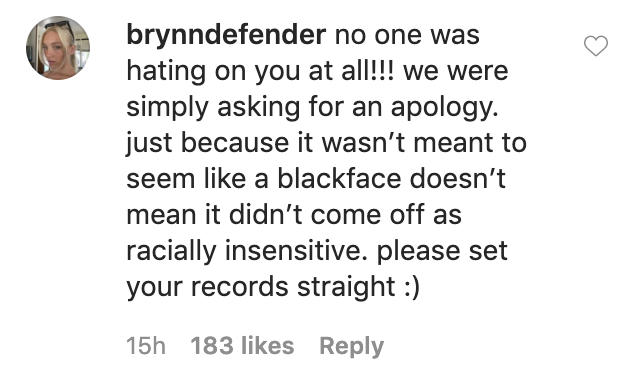 Over on Twitter, JoJo responded to a Twitter user who said her statement didn't "look like an apology," writing that she "didn't do anything that needs an apology."