What happens when you get one legend and another legend to sing a duet together? An iconic — socially distanced — performance, obviously.
That's exactly what happened on Saturday when John Legend and Sam Smith joined forces to deliver their rendition of Ben E. King's classic, "Stand By Me":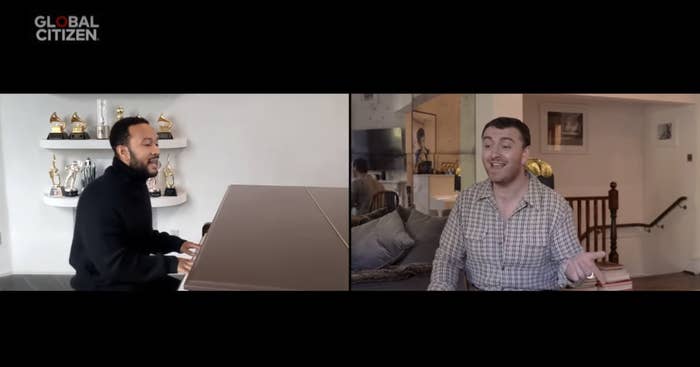 John Legend, with all of his Grammys, kicked off the duet at his piano, and all I could think of is how exhausting it must be to be so talented: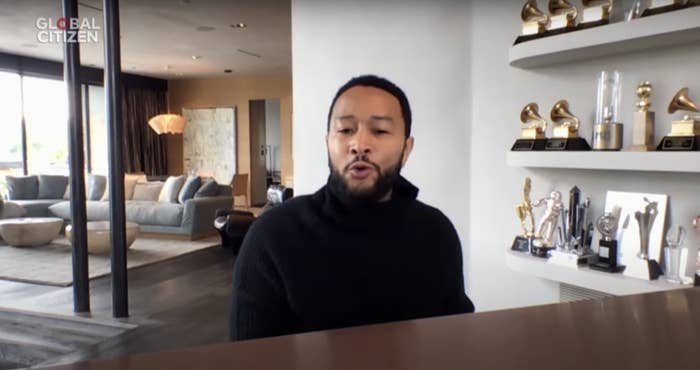 Then Sam joined from their house — also with Grammys in the back — and I thought I was going to melt like butter listening to their silky smooth vocals, tbh: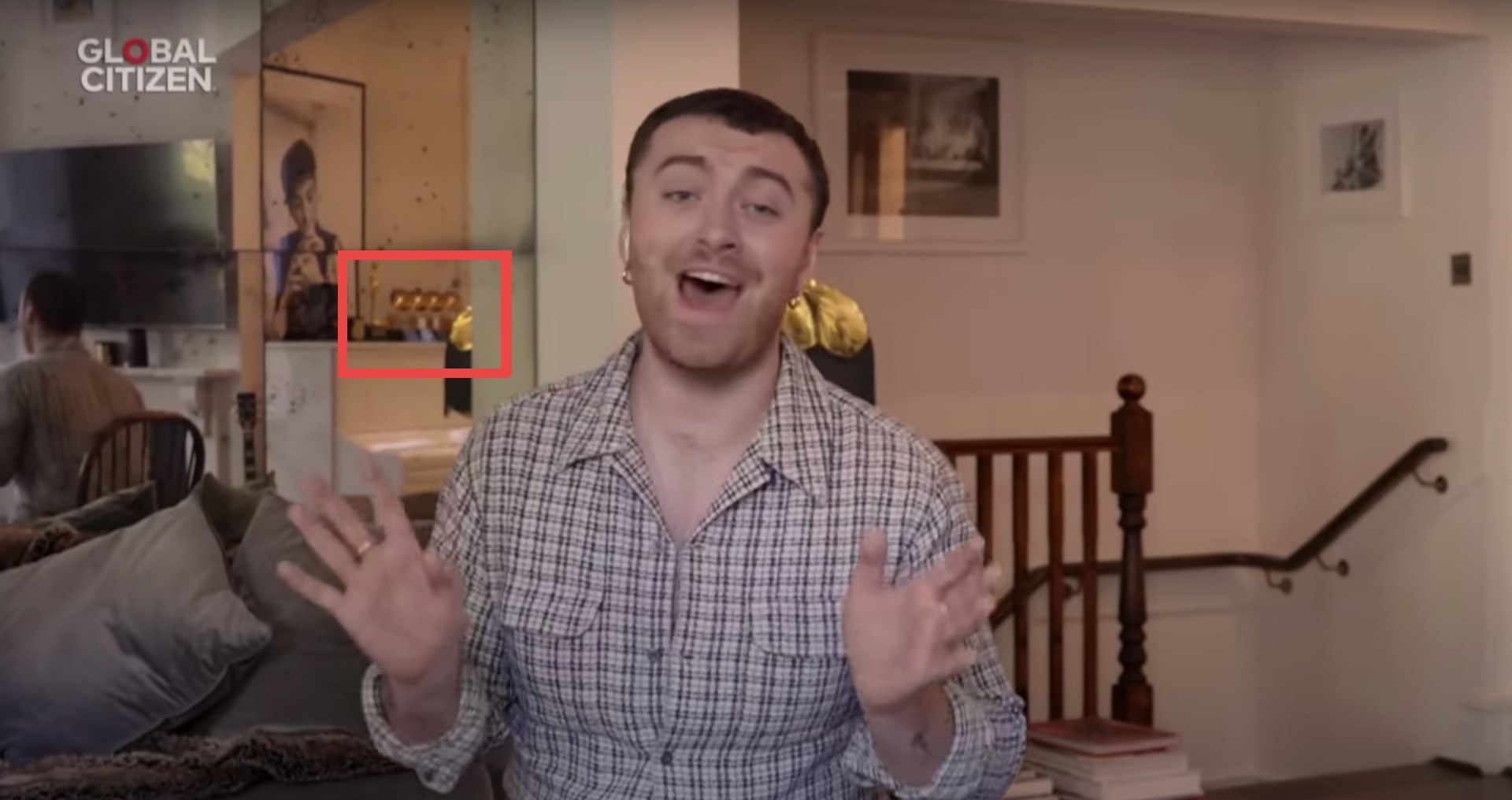 Watching these two harmonizing together so beautifully via Zoom (because who isn't using Zoom these days) is 2020 personified, amirite?