Joe Jonas Finally Let Sophie Turner Do His Makeup And Somehow He's Even More Gorgeous Now
Ready for his close-up.
Joe Jonas is a gorgeous man.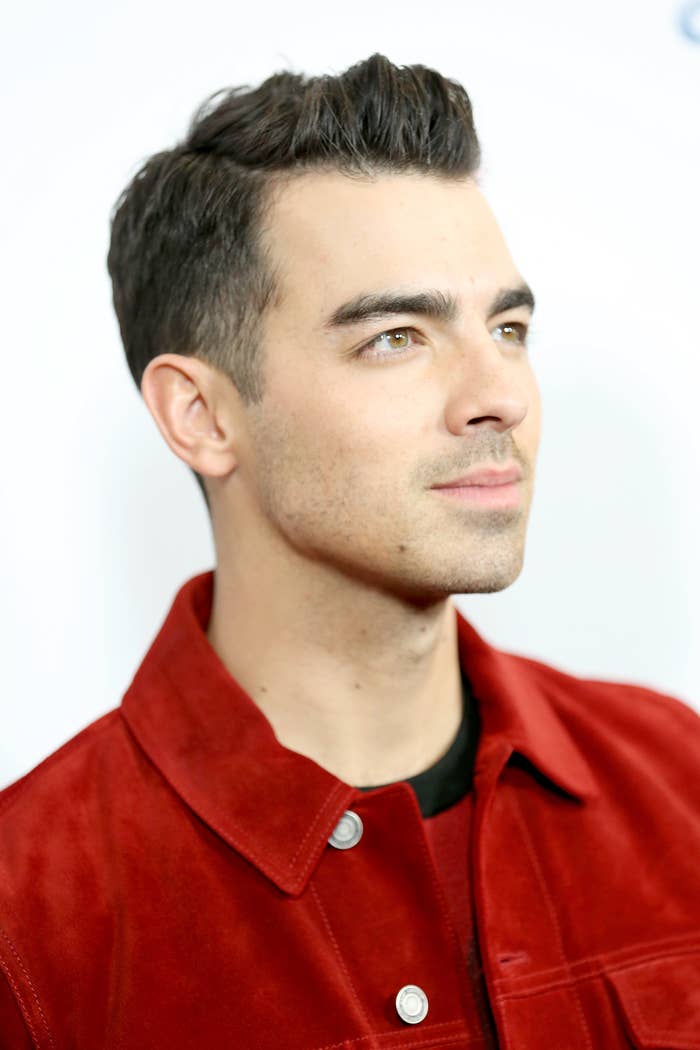 What could make a gorgeous man even more gorgeous?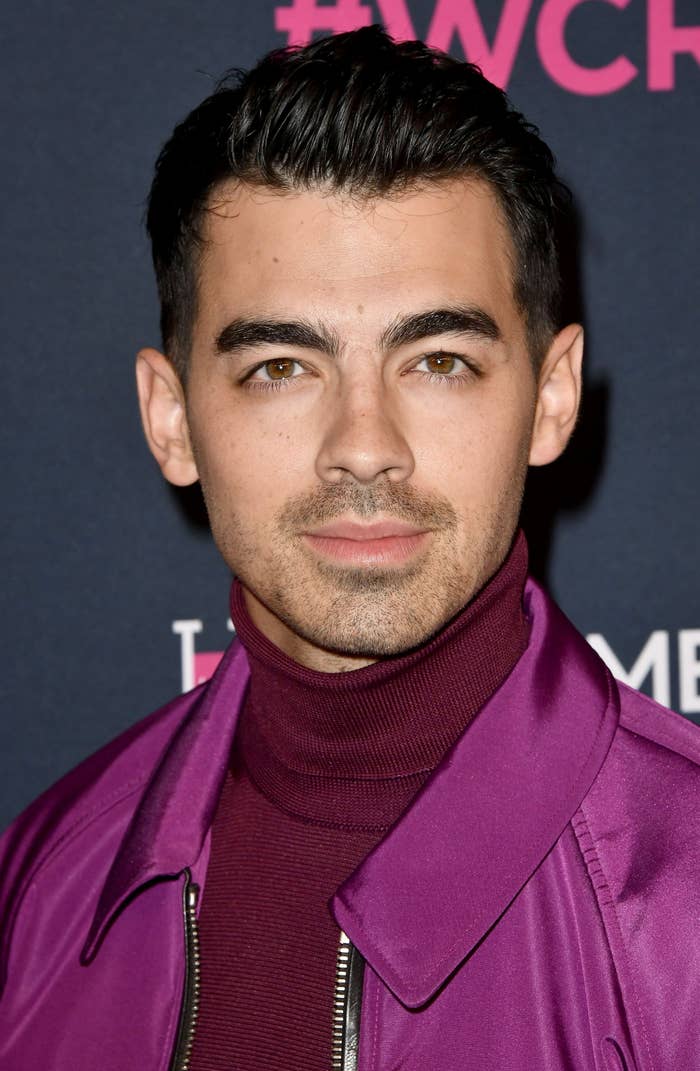 Apparently, Sophie Turner has been trying to convince her husband to let her do his makeup for some time now, and only recently — since we're stuck in quarantine — did he let her.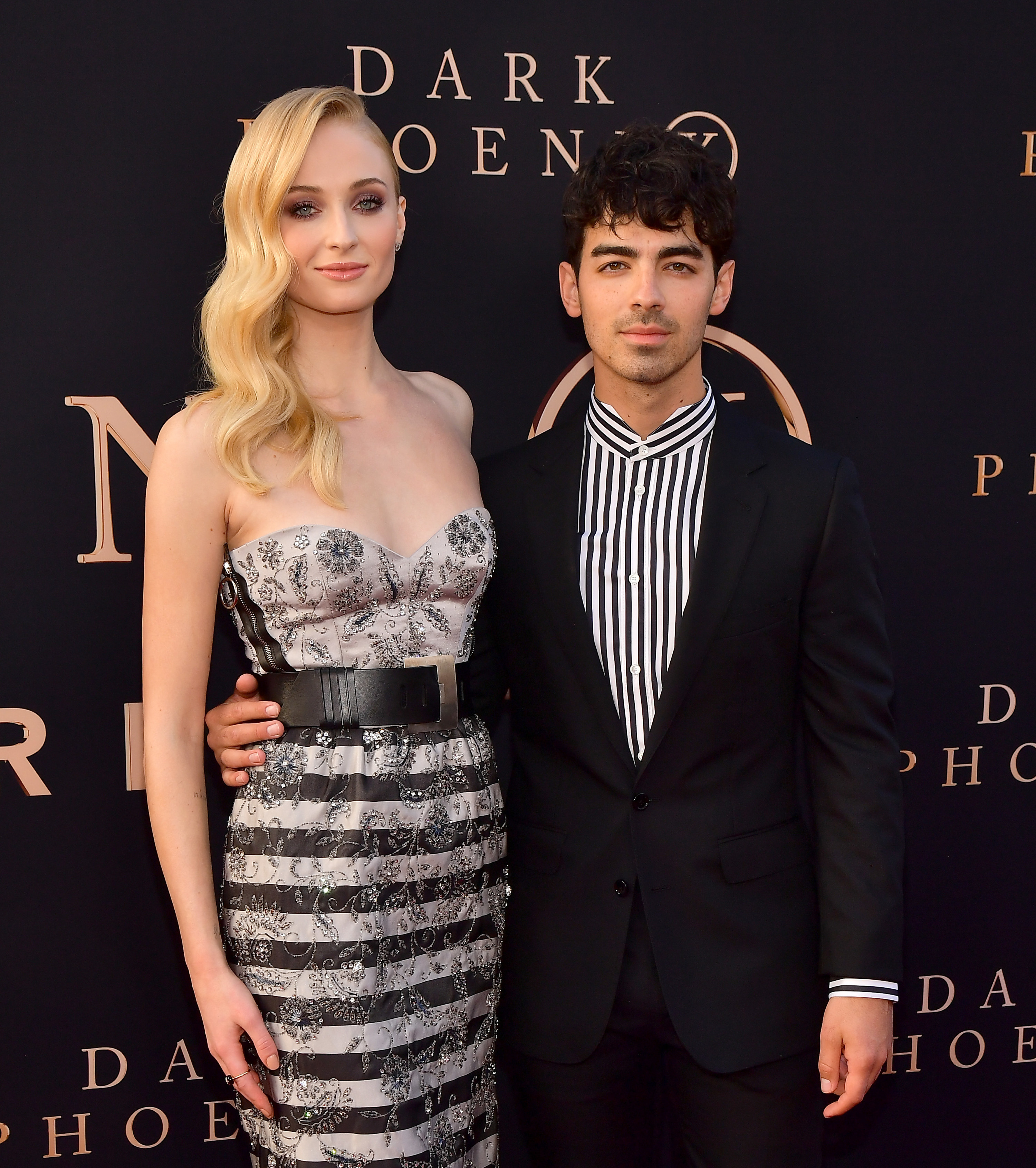 On Thursday, Sophie posted photos of the "Sucker" singer sporting purple eyeshadow and sparkling highlighter: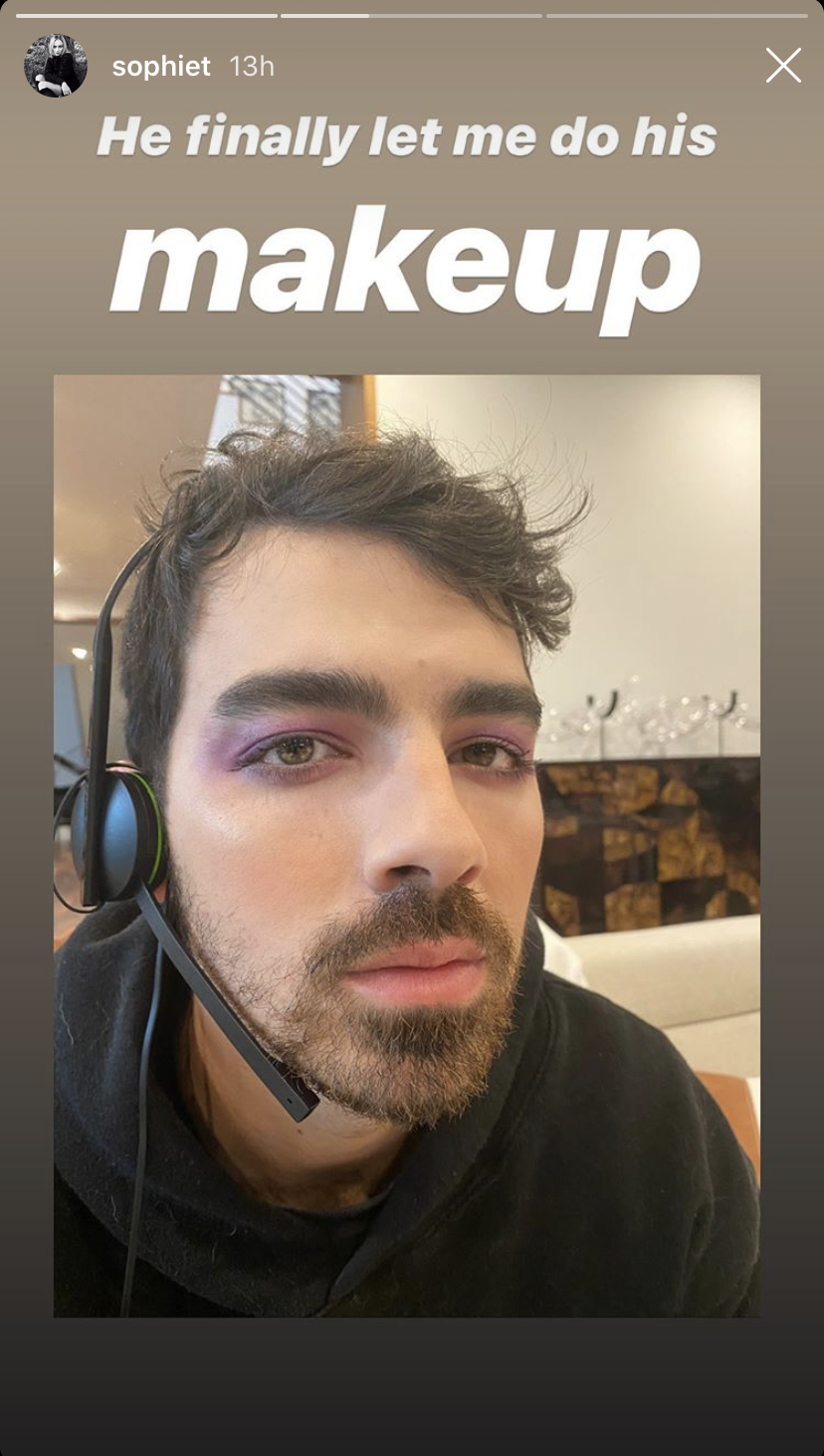 It looks like Joe would not stop playing his video games while Sophie pulled out her best makeup skillz, but the actor did a great job, nonetheless: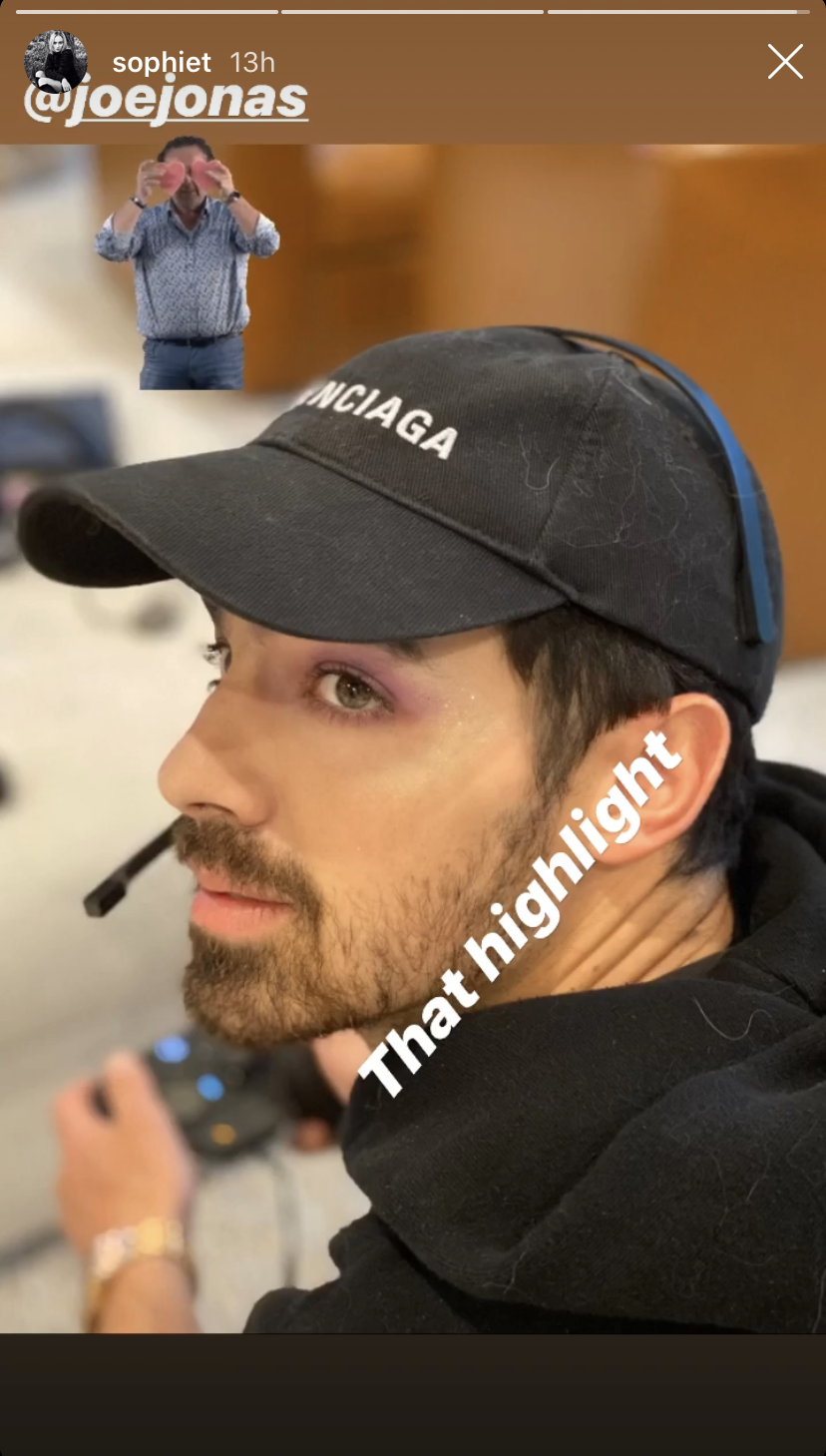 Thanks for sharing, Sophie. Hopefully Joe let's you give him more beauty makeovers in quarantine.