Jay-Z Attended The Jonas Brothers' Concert In NYC, And The Internet Is Here For This Brotherhood
Jigga <3 The Jonas Brothers.
This is Jay-Z.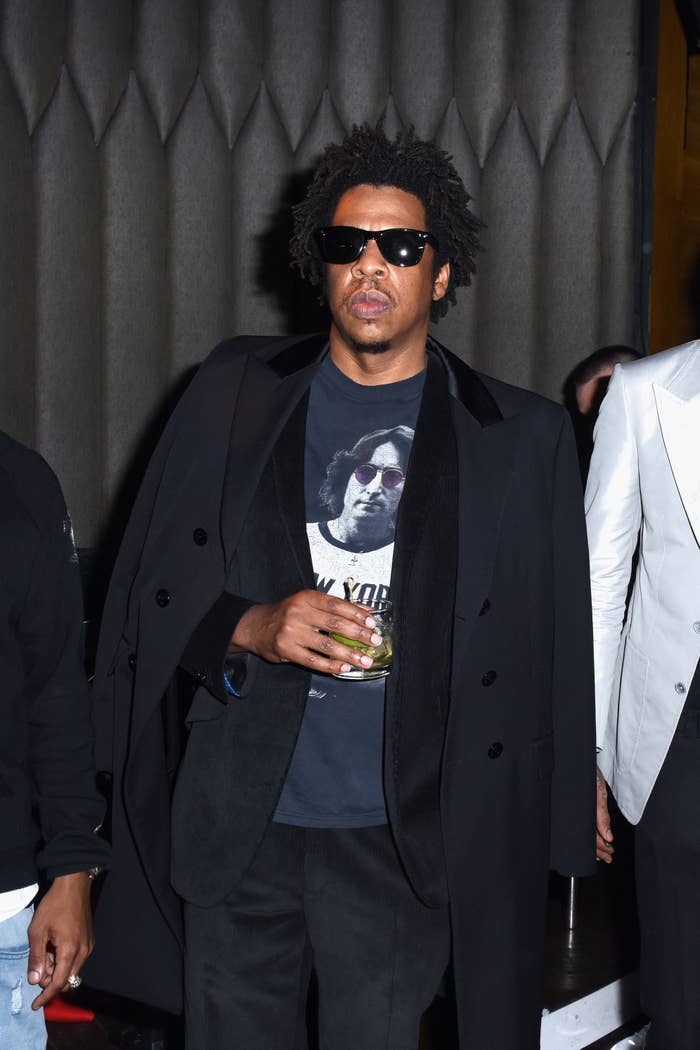 And these are The Jonas Brothers.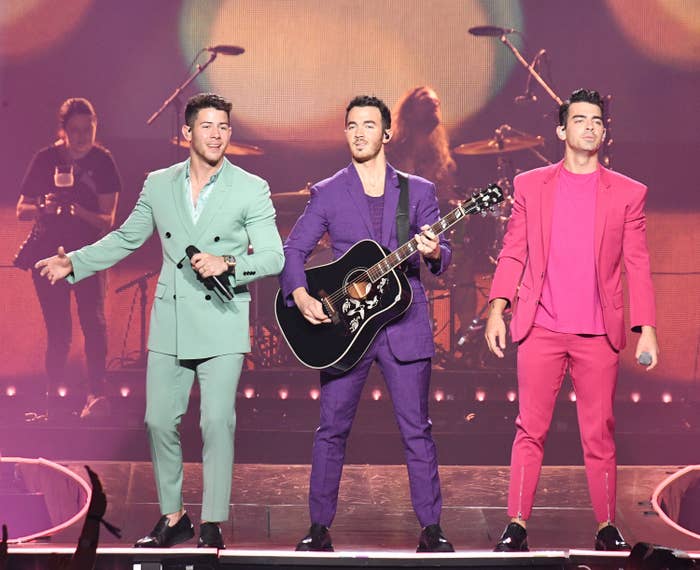 They're probably the least likely duo you'd expect to see hanging out, yet here they are backstage at Madison Square Garden in New York City last night.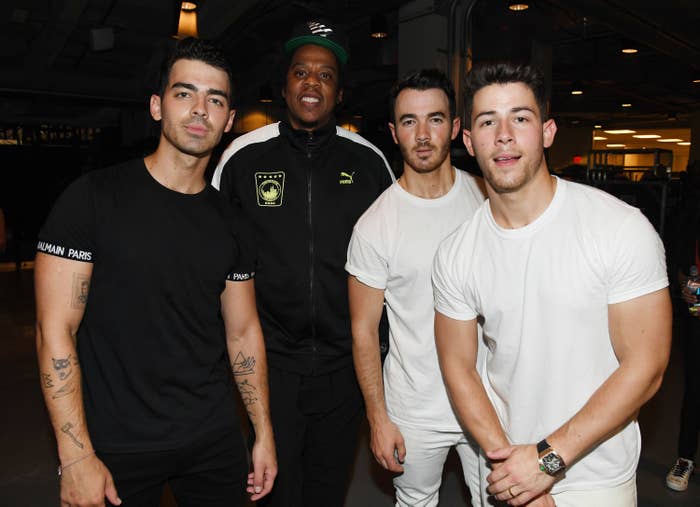 Look at how happy they are here, just kickin' it, vibin', and, you know, talking about bro stuff.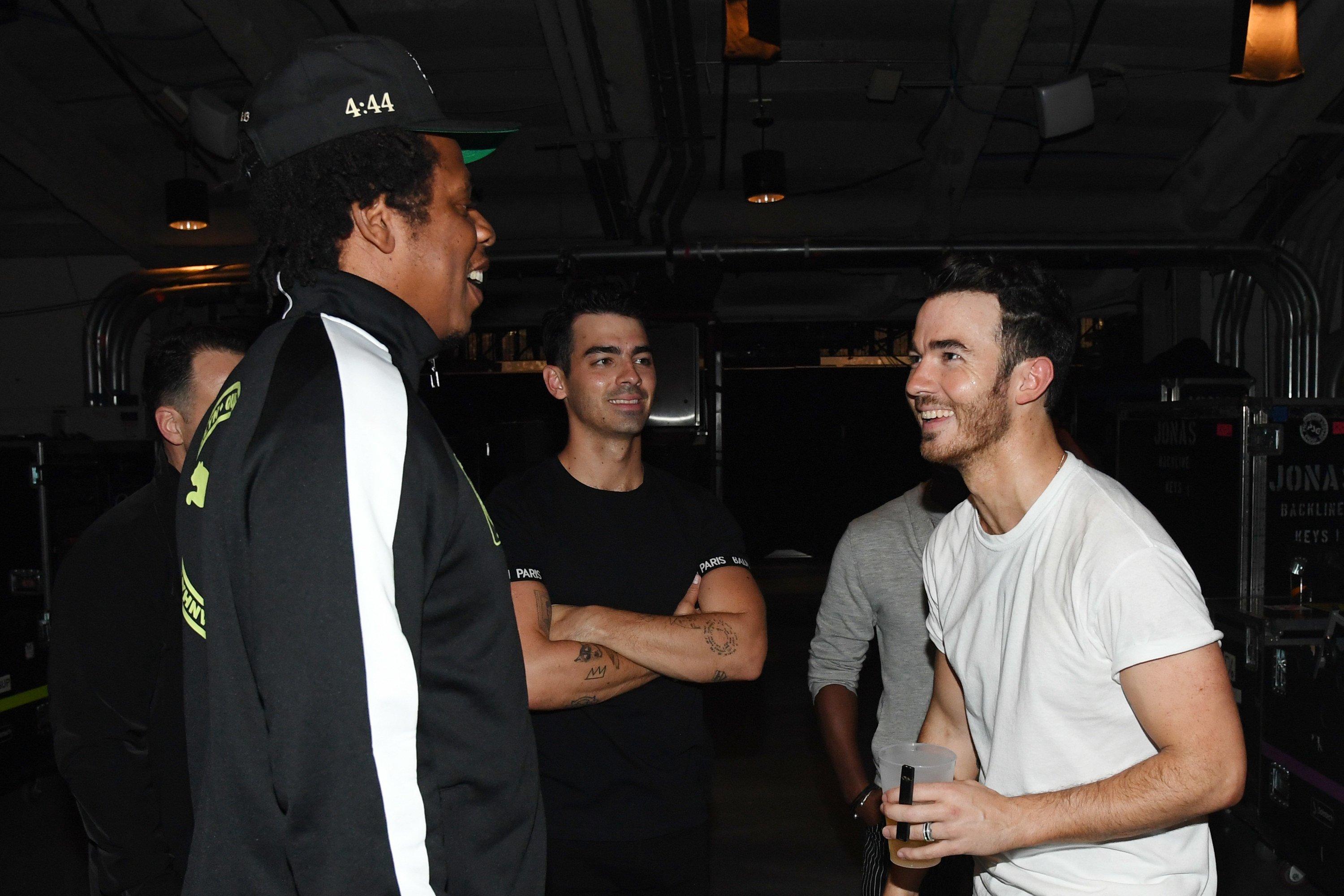 The 4:44 rapper was also spotted in the crowd "listening and bopping" to their 2007 hit "Year 3000," which sent Twitter into overdrive.
The reactions were wonderful:
One person pointed out Jay-Z's lyrics about the Jonas Brothers on his 2009 song "On To The Next One":
Still, the randomness of it all was not lost on fans:
Nick Jonas later explained the epic encounter, telling ET, "[Jay-Z is] a part of the team." He added, "I'm a Roc Nation artist, we are Roc Nation's artists and he wrote me and said, 'I'm coming tonight. I can't wait.'"
"The fact that he was there supporting during 'Year 3000' is kind of a scenario I never thought would happen," Nick admitted. Ah, the power of music. It brings us all together.
Are you surprised Jay-Z is a fan of The JoBros ? Tell us in the comments!