On Wednesday, TMZ caught up with the singer and asked him about Instagram taking down his now-viral underwear photo.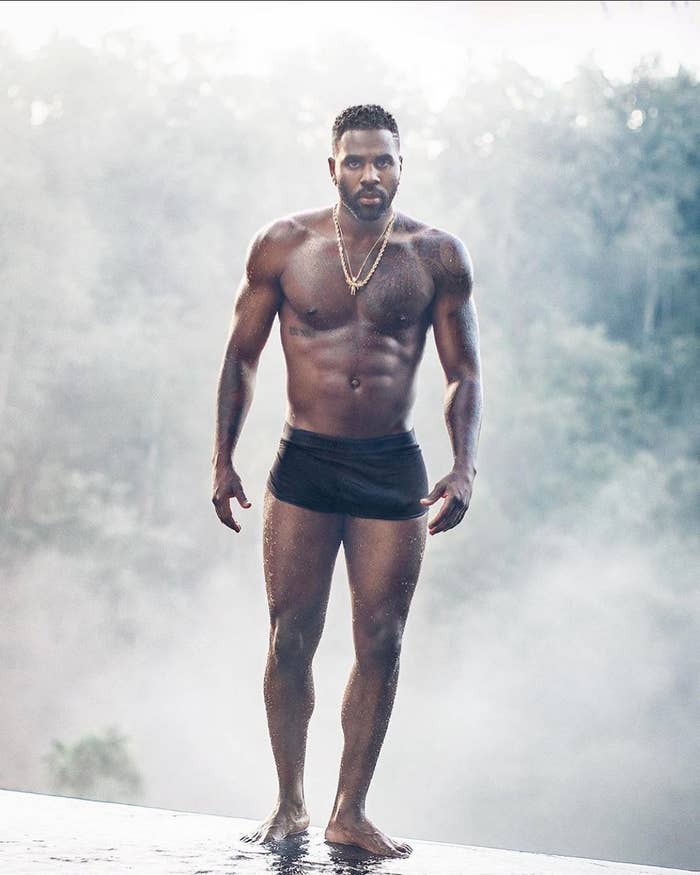 According to Jason, the photo was unjustly removed per Instagram's policy regarding dick print photos, and, honestly, I never even knew they had one.
When TMZ said it was because Jason appeared to be erect in the photo, Jason clarified that was not the case. "I was not aroused. I was literally, like, coming out of the water," he explained.
For emphasis, Jason gave a mini-lesson on erections, explaining that "it leans more to the front. If it's just on the side, and it's just chilling on the side, it's a semi."
Jason also said he doesn't think he will post any more underwear thirst traps after this. And I'm semi distraught.
I second that! #BringBackTheEggplant🍆!