We've already established — and provided receipts for why — Harry Styles is the most unproblematic famous person.
But besides that, one of the things I personally love about him is his genderless fashion sense.
As for Harry, over the years the "She" singer has adorned some of the most stylish outfits that buck traditional male gender norms, and I love that for him.
Ahead, I've rounded up 12 times Harry Styles metaphorically said screw gender roles and wore whatever TF he wanted to.
1.
When he wore this sheer black blouse with a pussy bow at the 2019 Met Gala and stepped on all of our necks.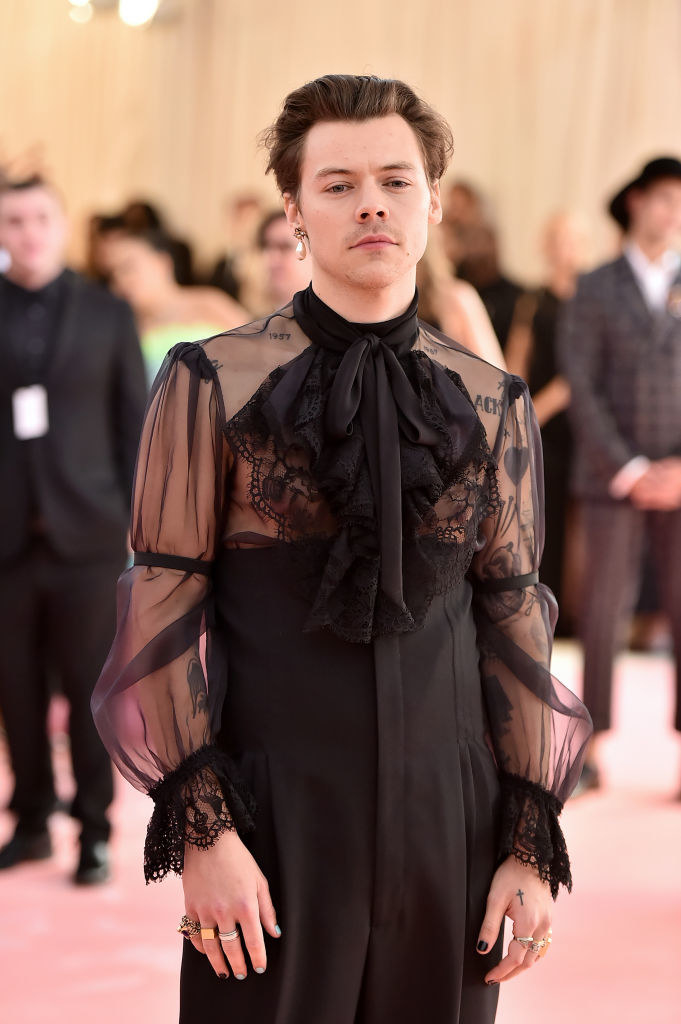 2.
When he wore this sparkly navy jumpsuit for Capital's Jingle Bell Ball in 2019.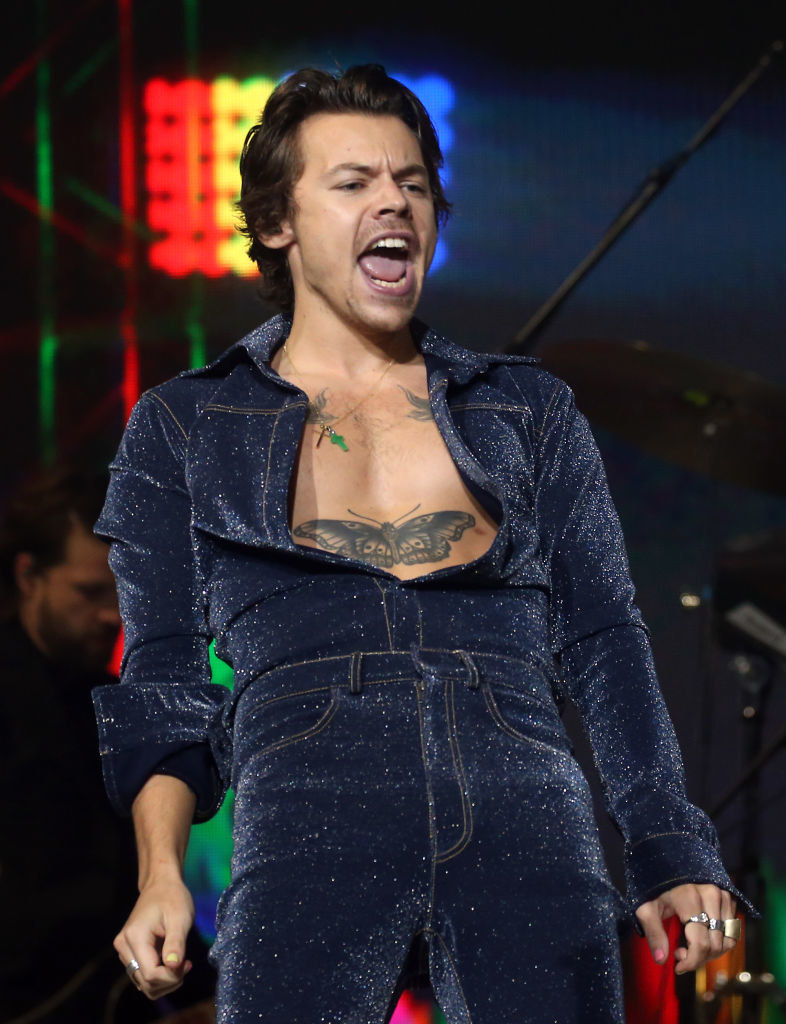 3.
When he wore this cream, lace-textured jumpsuit with suspenders and cream gloves to match at the BRIT Awards earlier this year.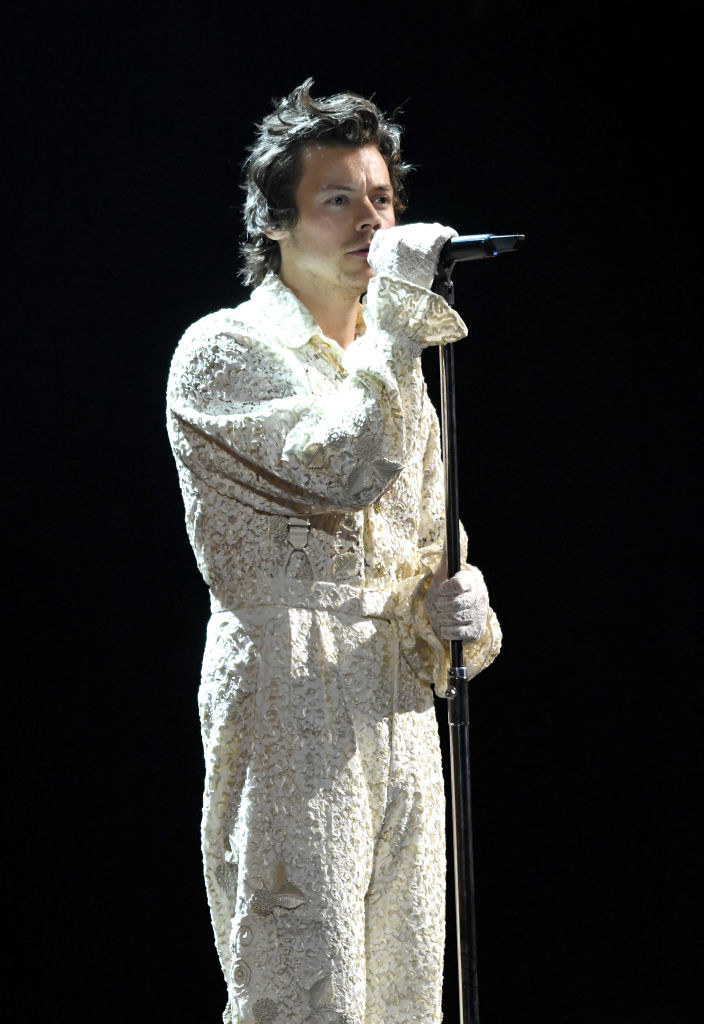 4.
When he wore a pearl necklace to accentuate the white collar peeking underneath his sweater during a visit to SiriusXM Studios.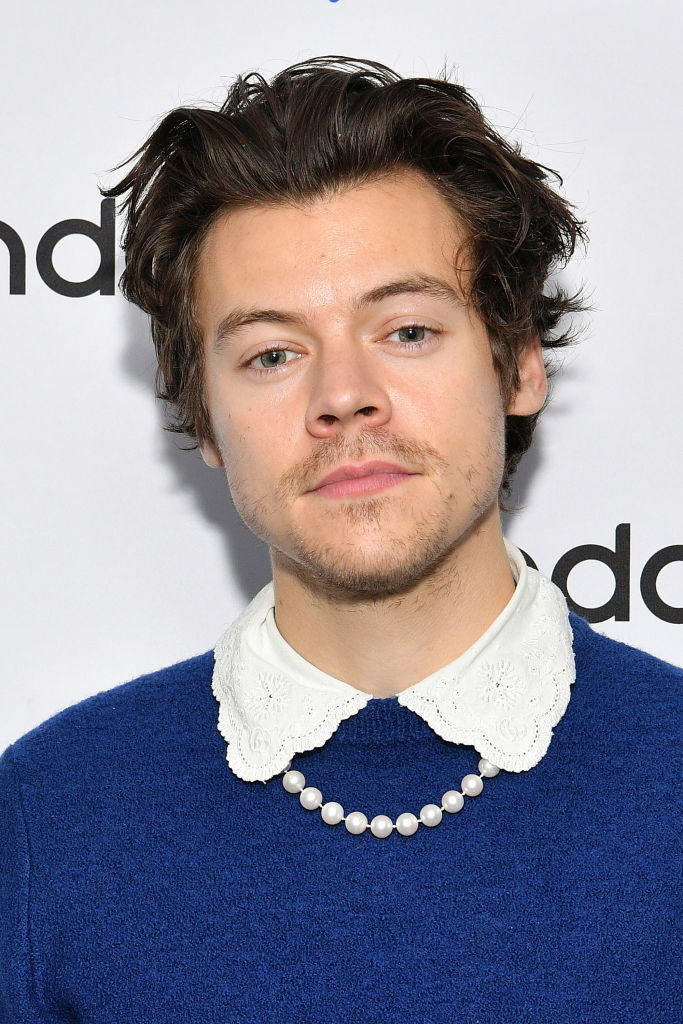 5.
When he wore these super cute bell-bottoms with a pussy bow blouse, all while holding the rainbow and bisexual pride flags at Madison Square Garden.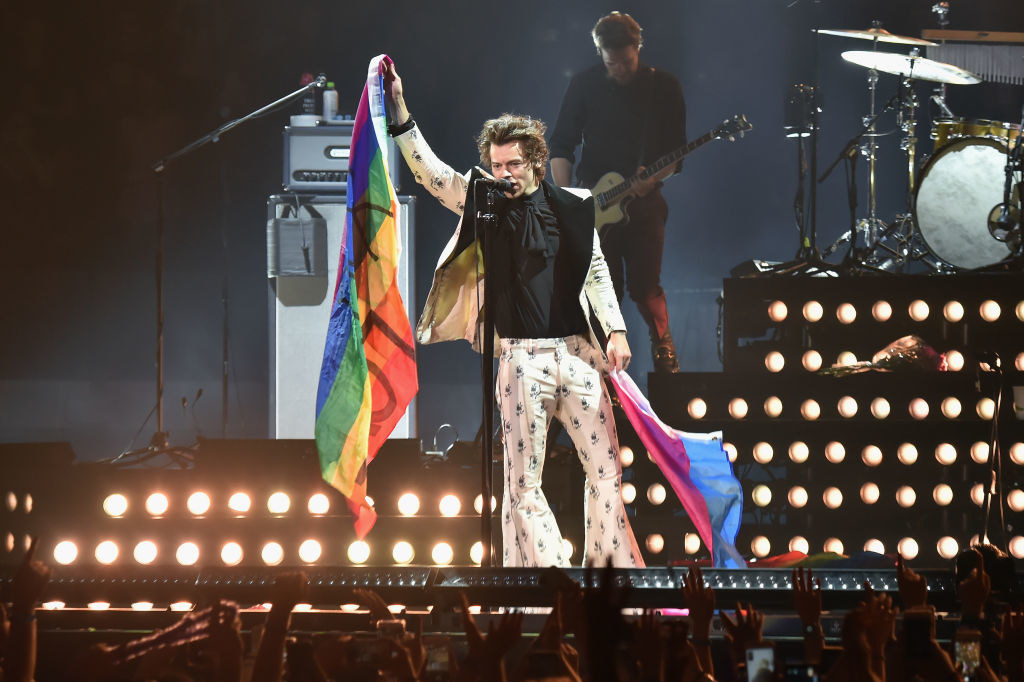 6.
When he wore these fishnet stockings and loafers on the cover of Beauty Papers magazine, because why TF not?
7.
When he wore this mustard yellow number with a scarf and cool nail art to match at the 40th BRIT Awards.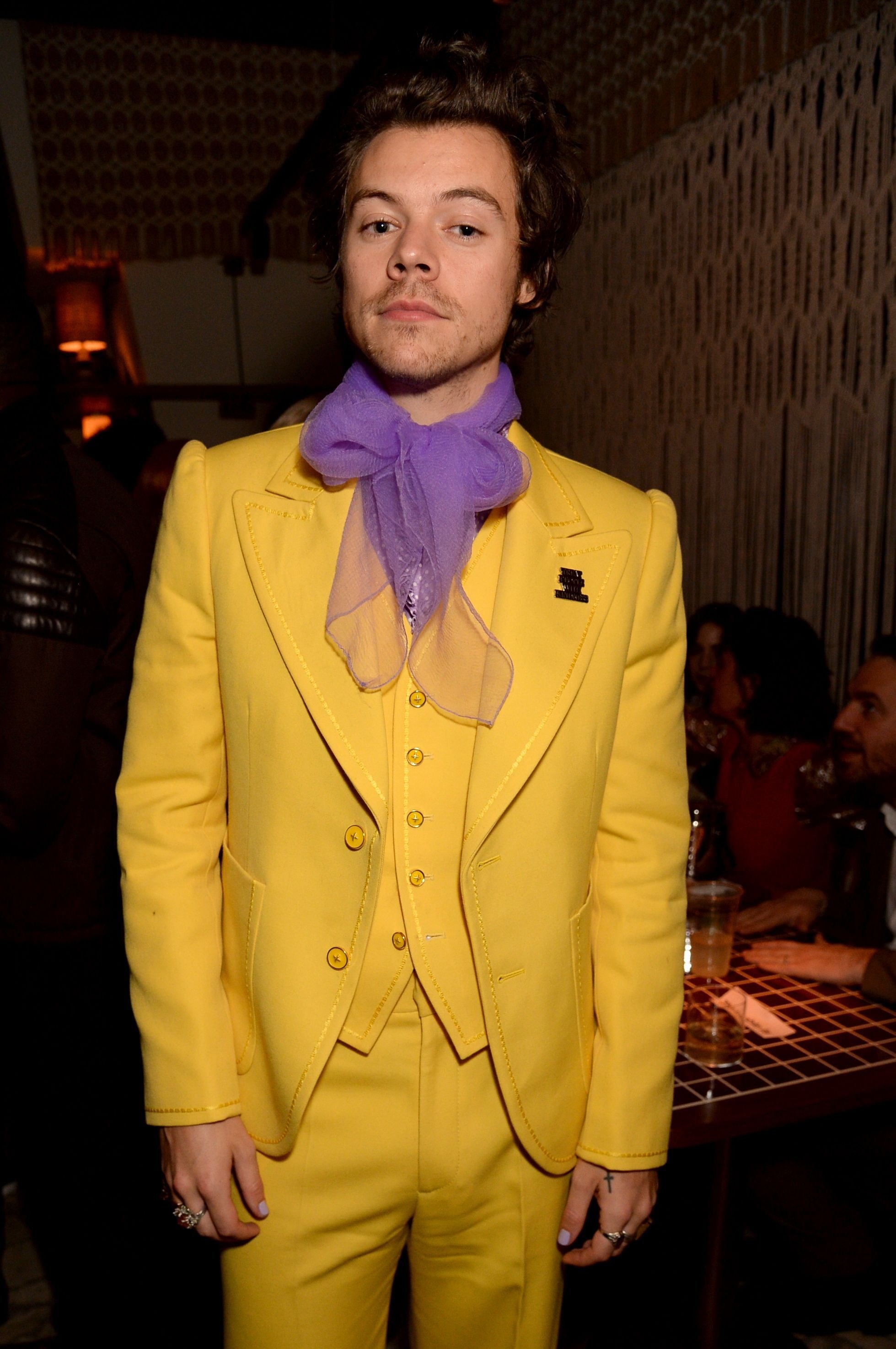 8.
When he wore this sheer leopard print blouse in 2015.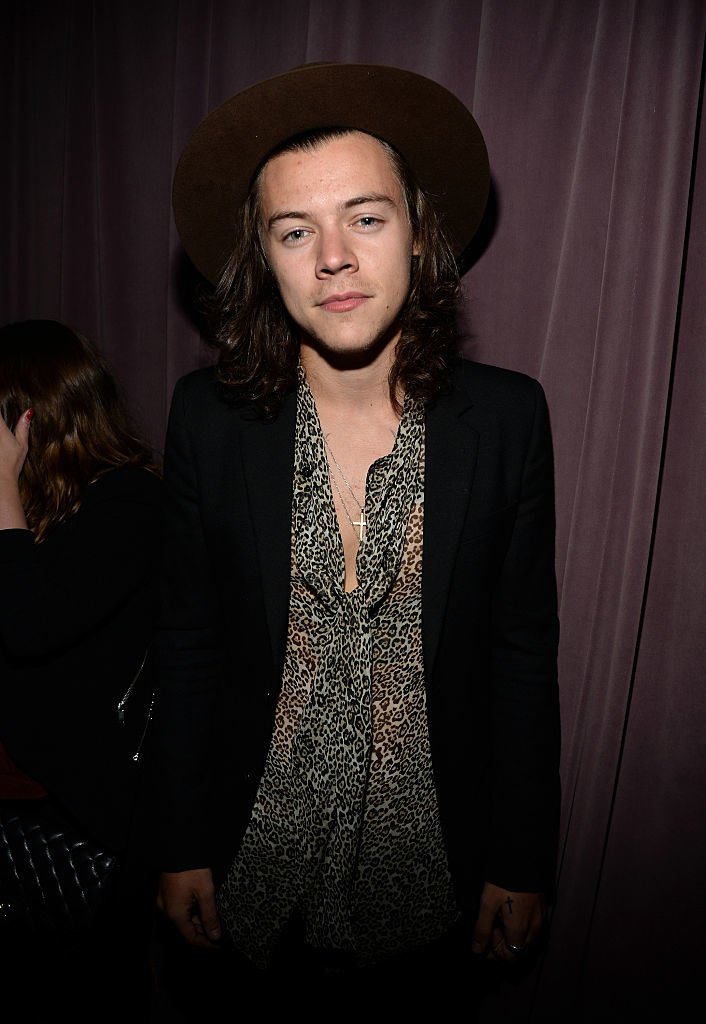 9.
When he wore this striped black jumpsuit with a pair of booties to perform at The Late Late Show with James Corden in 2017.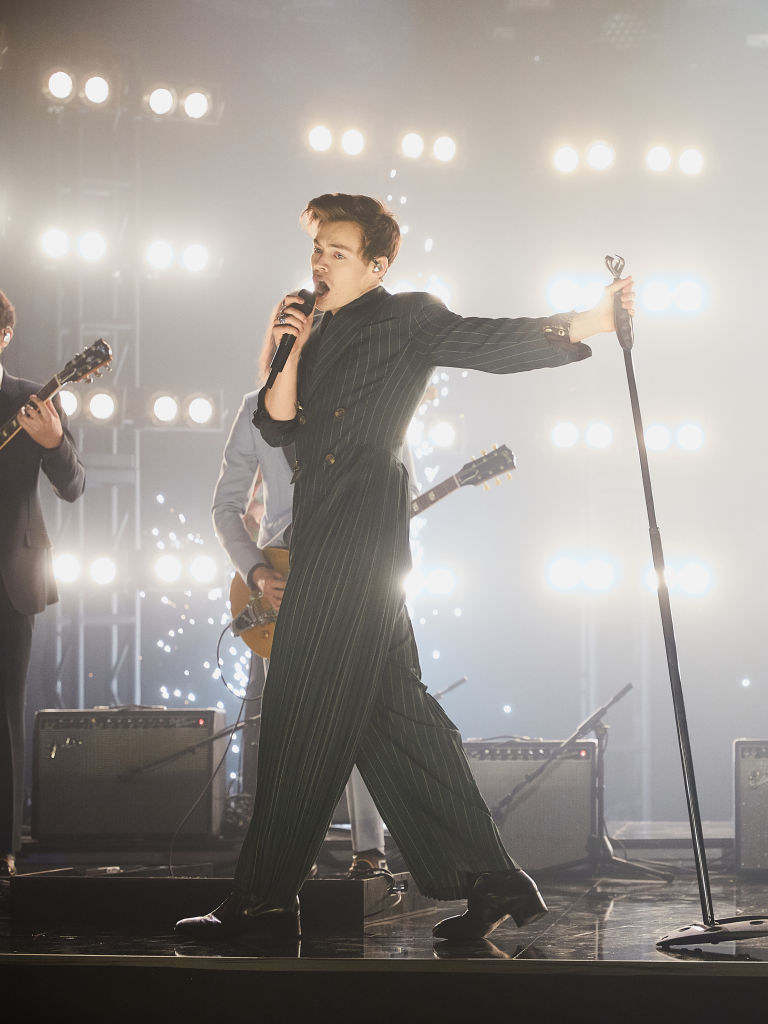 10.
When he wore this shimmery top with pastel-colored bottoms to shoot the "Lights Up" music video in 2019.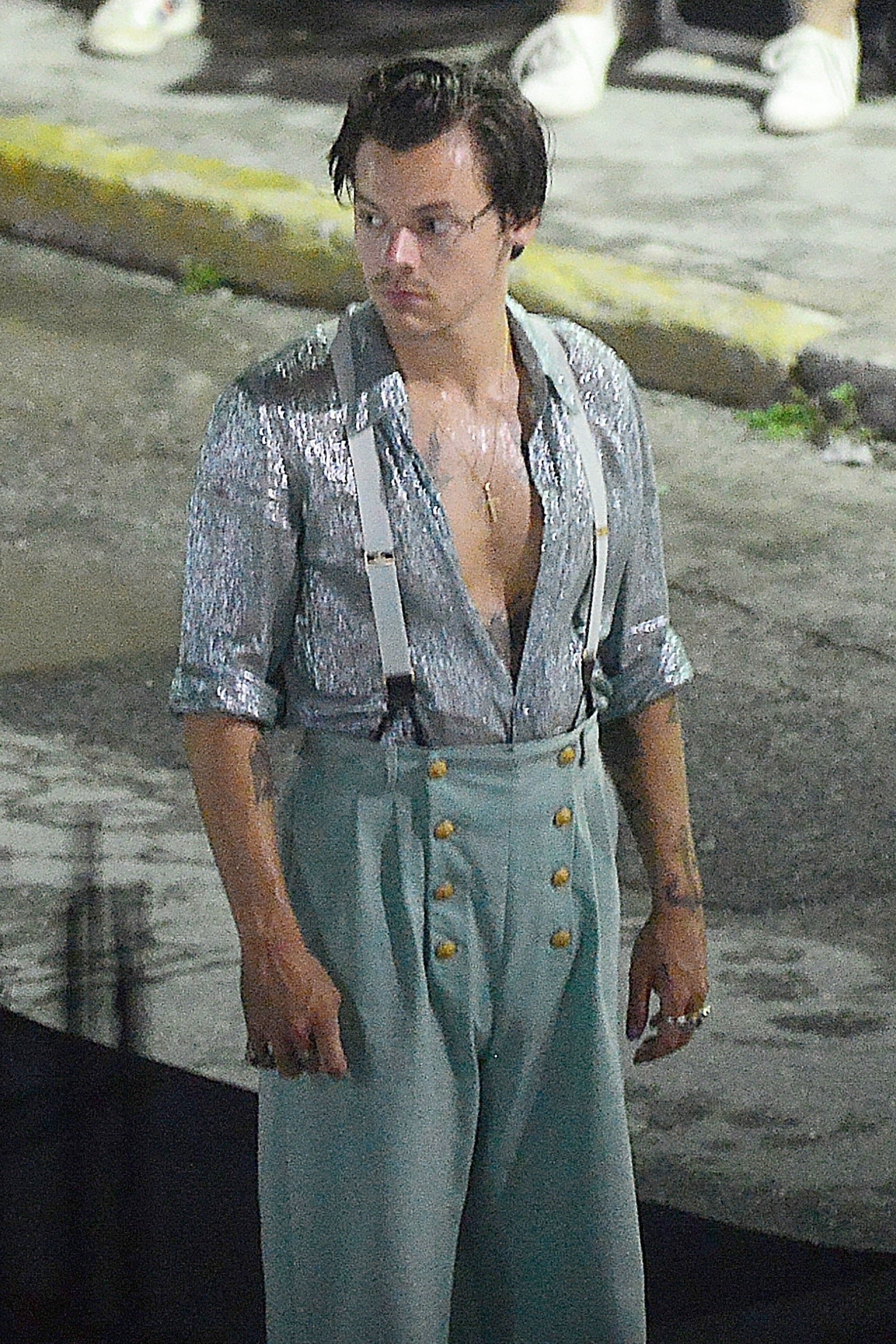 11.
When he wore these floral bell-bottoms while performing at The Masonic in 2017.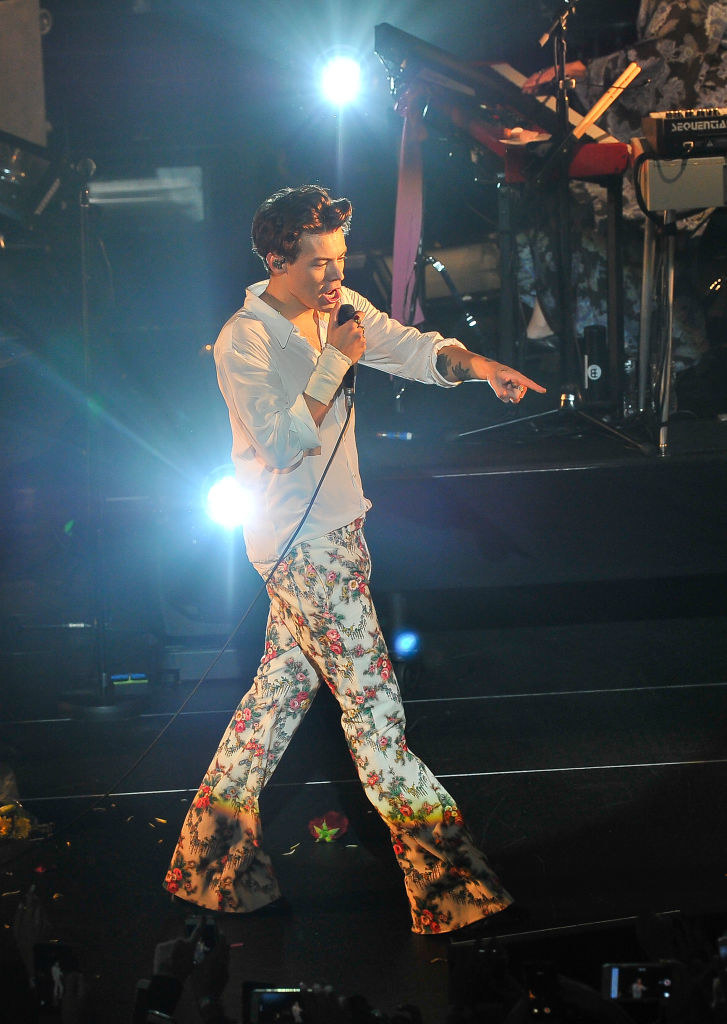 12.
When he wore this bold, diamond-patterned Gucci suit with a white pussy bow blouse and flared trousers at the 2017 iHeartRadio Music Festival.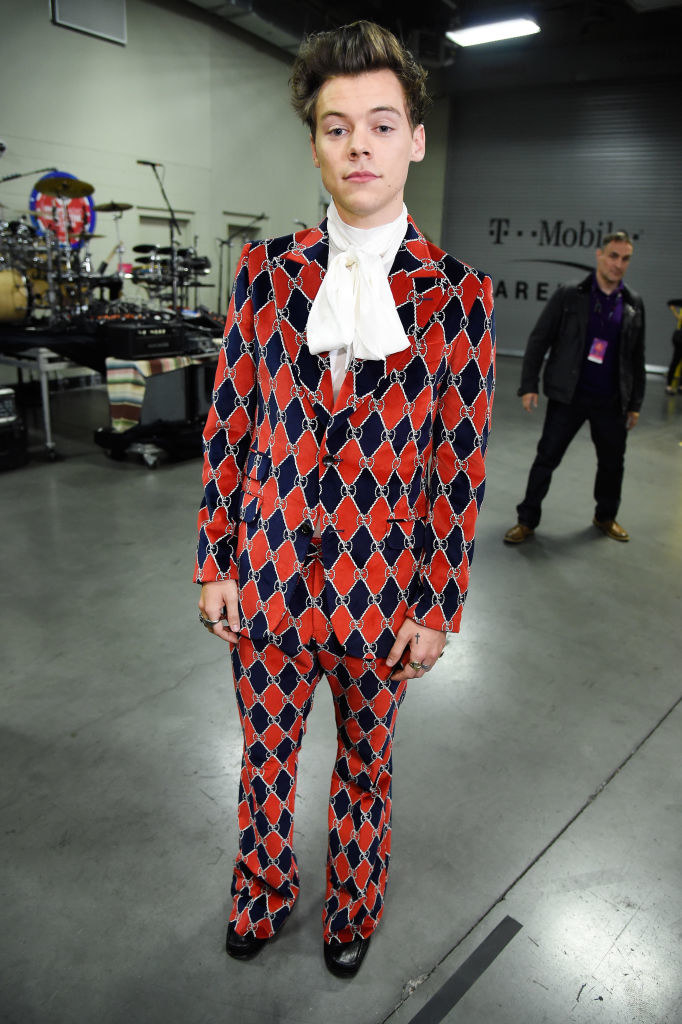 Can you think of any other times when Harry served ✨lewks✨ with his genderless fashion style? Tell me in the comments!