Gabrielle Union And Dwyane Wade Supported Zaya During Her First Red Carpet Since Coming Out As Trans And I'm Crying
Nothing but love. It's what she deserves.
Dwyane Wade's 12-year-old daughter, Zaya Wade, who recently came out as transgender, made her red carpet debut last night: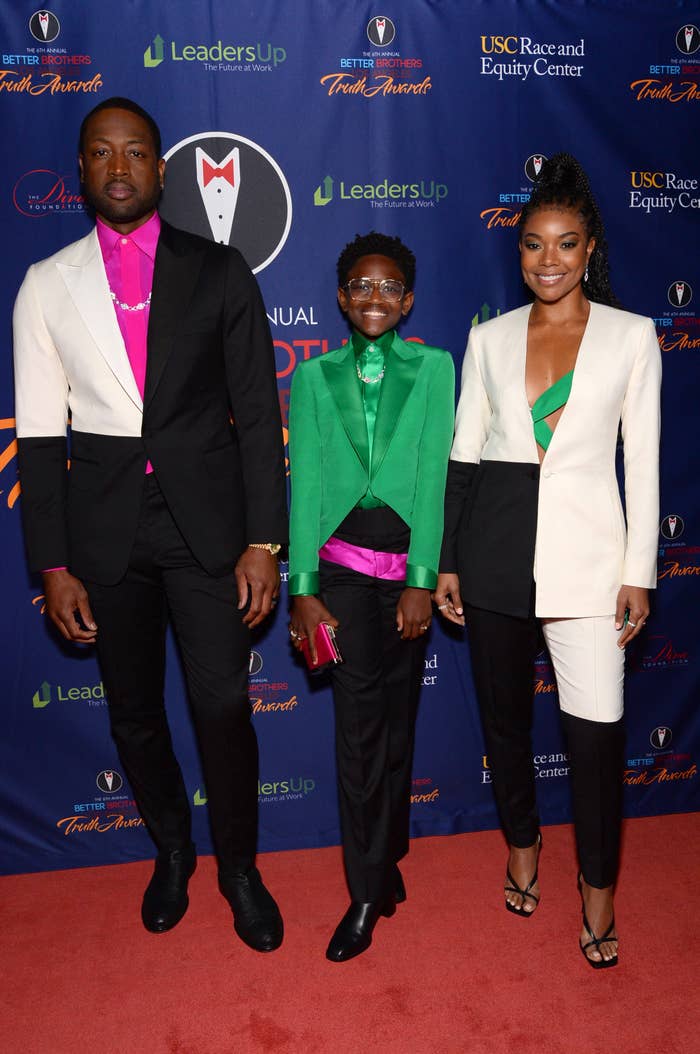 She attended the Better Brothers Los Angeles 6th annual Truth Awards, which was "created to recognize and highlight the accomplishments of the black LGBTQ+ community and its allies," Dwyane wrote on Instagram.
Dwyane and stepmom Gabrielle Union were right by Zaya's side for her big night, and my heart is bursting with joy just looking at the pictures: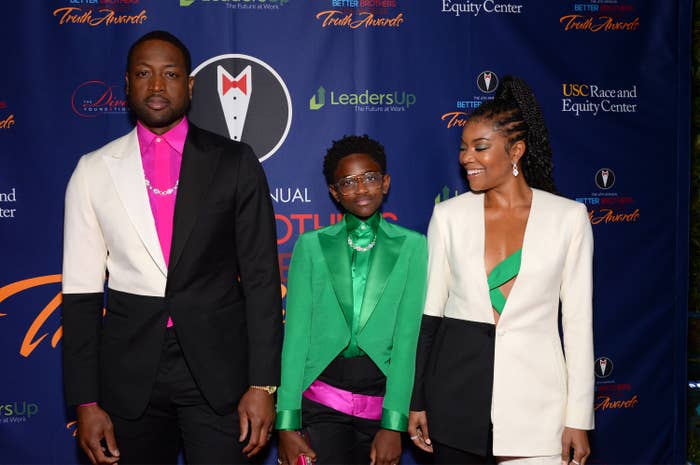 She was also interviewed on the red carpet and made her parents proud with how well she handled herself.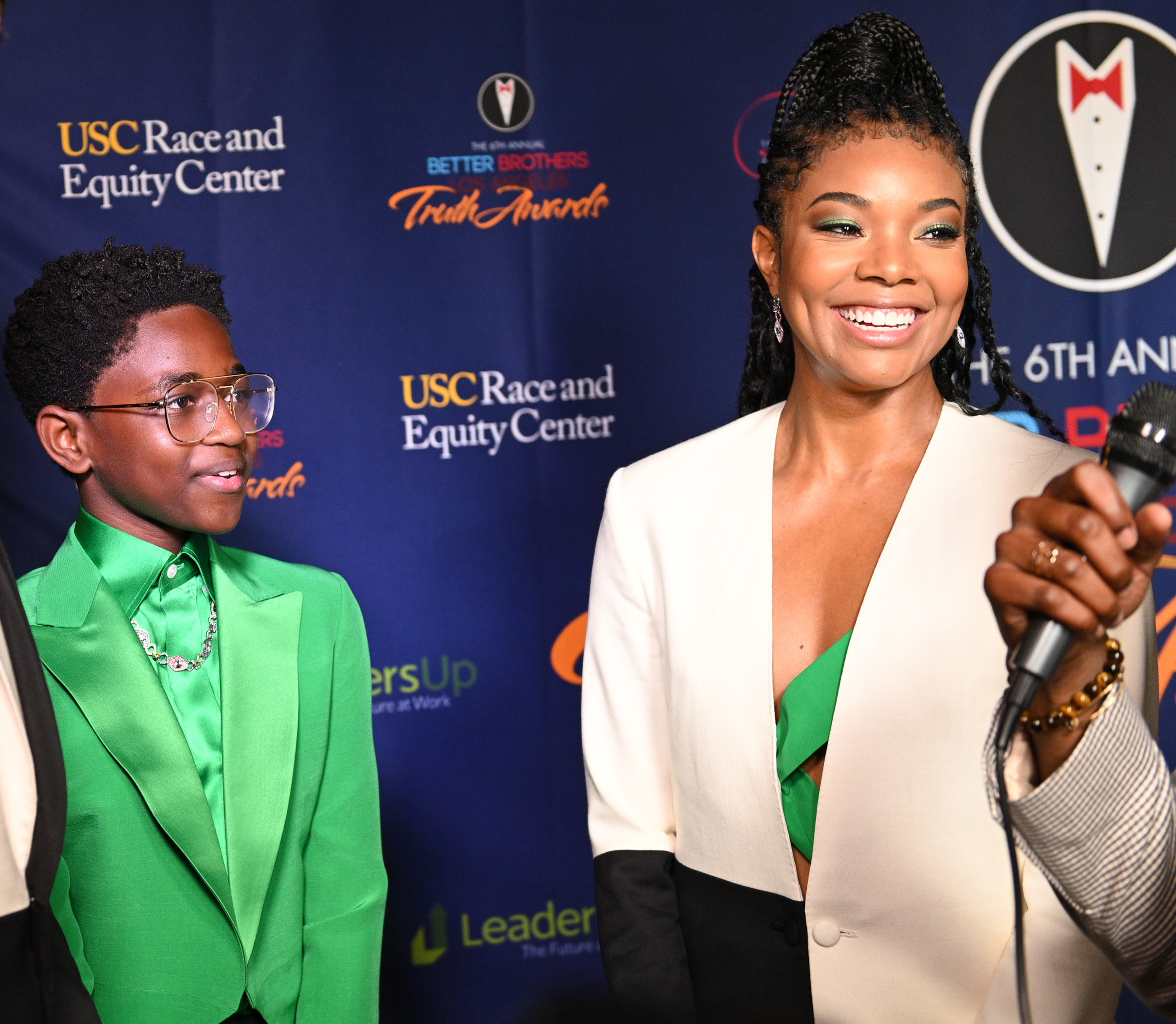 In a touching tribute on Instagram, Dwyane reflected on Zaya's first red carpet, writing, "Everyone allow her to re-introduce herself: her name is Zaya Wade!"
"Last night was Zaya's first red carpet and we couldn't have been prouder of how she handled the questions that were asked of her," the retired NBA player boasted.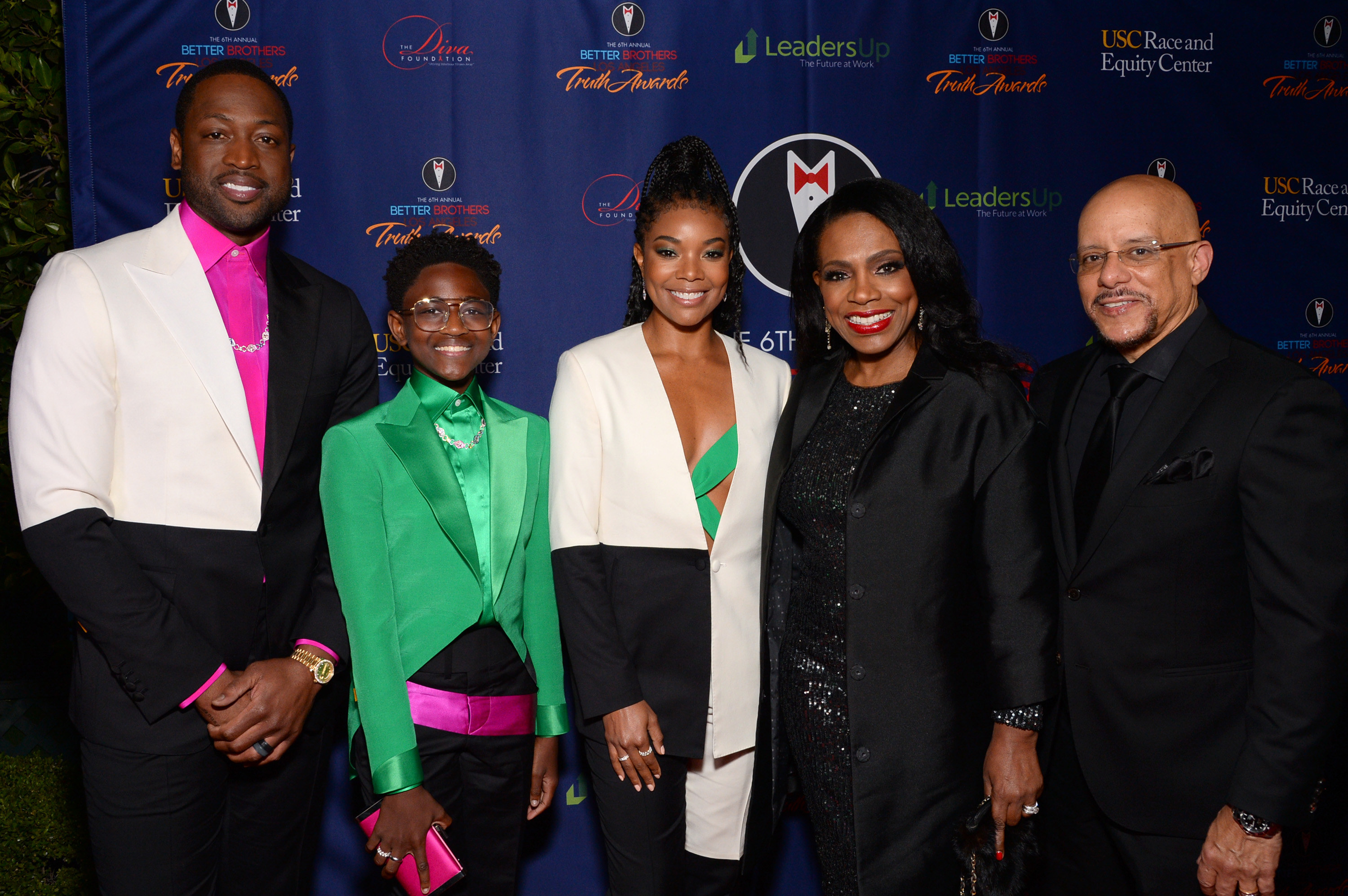 Gabrielle also uploaded photos from the event, revealing that they each wore custom suits from celebrity tailor RichFresh.
"It was an EPIC night filled with so much love & a real sense of community. It was important for Zaya to be a part of such a beautiful night & reminding her of all the love & support she has," the actor shared.
In another heartwarming post, Gabrielle captioned a series of stunning photos with Zaya, "Always Us. Always ❤🔥."
The Wades have been very vocal about their support for Zaya, with Dwyane telling Ellen DeGeneres last month, "It's what every parent should be — loving and supporting your child, whoever they are."
Yes, yes, and more yes to that. I'm so happy that Zaya has so much love and support around her, and I'm so excited to see the amazing young woman she will grow up to be. ❤️✨