Drake Got Tested For The Coronavirus And Called It An "Uncomfortable" Experience
Take care, Drizzy.
Drake wants his fans to know he's safe and healthy amid the coronavirus outbreak.
On Friday, the rapper held an Instagram Live session with his father, Dennis Graham, and revealed he got tested after potentially being exposed to the virus by NBA star Kevin Durant.
During the session, Drake told his dad, "You know I had to do a test the other day...but it came back negative though."
The 33-year-old described the "uncomfortable" testing process, saying, "They put that Q-tip all the way inside [of] your thoughts and shit."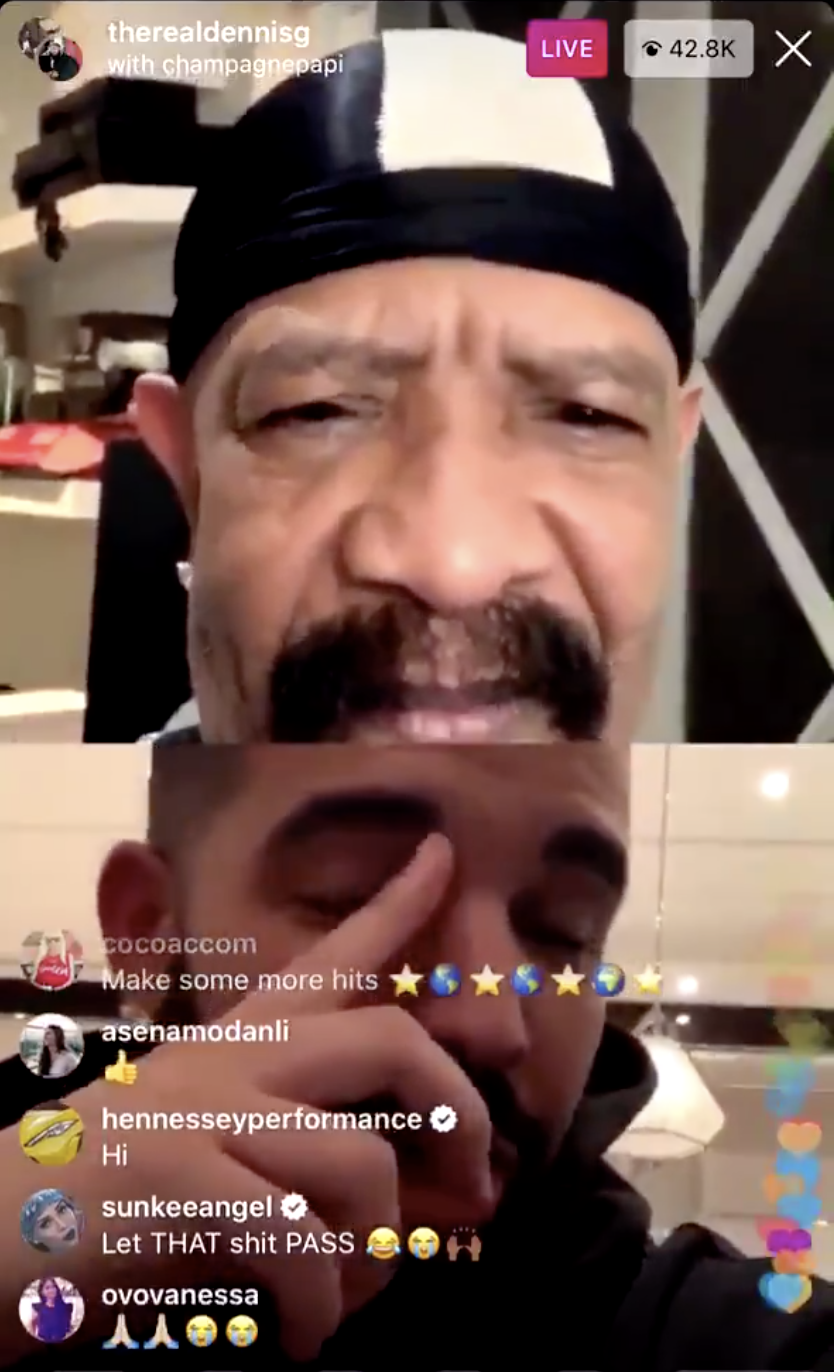 The news of his test results comes after Drake shared he was in self-quarantine. The Toronto native was spotted hanging out with Kevin in West Hollywood eight days before he was diagnosed.
So far, several celebrities, including Idris Elba and Tom Hanks, have come forth confirming they tested positive for the coronavirus.
We can all do our part to decrease the spread of the virus by practicing social distancing and continuing to flatten the curve. Together, we can end this global pandemic.