A Live-Action Fan Film Of The '90s Cartoon "Recess" Is In The Works — Here's What We Know
Spinelli FOREVER!!!
If you were a '90s kid, you definitely remember the Disney cartoon series Recess.
The show revolved around six fourth graders named T.J., Vince, Gretchen, Spinelli, Gus, and Mikey, and all the important lessons they learned while attending Third Street Elementary School.
Now, the show is getting a live-action remake thanks to Vancouver filmmakers Jerome Yoo and Kent Donguines.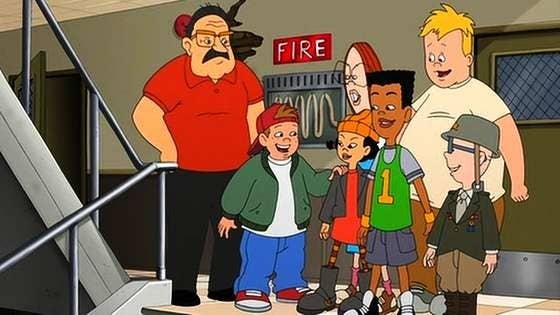 According to the description, the reboot will be a "live-action, re-imagining of the gang in a high school setting tackling current issues like love, peer pressure, social media, identity, etc."
As far as casting goes, Benjamin Wadsworth has been tapped to star as T.J., while Sean Depner will play Mikey. Louriza Tronco will play Spinelli, Adam DiMarco (The Order) will play Randall, Lillian Doucet-Roche will play Gretchen, Fritzy-Klevans Destine (Batwoman) will star as Vince, and Clive Holloway as Gus.
Also, it's important to note, the live-action remake has not been endorsed by Disney, yet my excitement remains the same.
And of course, there was the king of the playground.
But mostly I just need to see THE (!) iconic Spinelli.
Tell us how you feel about this latest remake news in the comments!
UPDATE
This post has been updated to more accurately reflect that this is a fan-made film.