This week, many of us were stuffing our faces with beans, greens, potatoes, tomatoes, chicken, turkeys, rabbit...
And, just like the rest of us, Chris Evans found himself feeling a bit stuffed after enjoying his Thanksgiving meal.
How do I know this? Well, Chris Evans' brother, Scott Evans, uploaded an Instagram story of Chris, who was seen with his belt unbuckled after the dinner.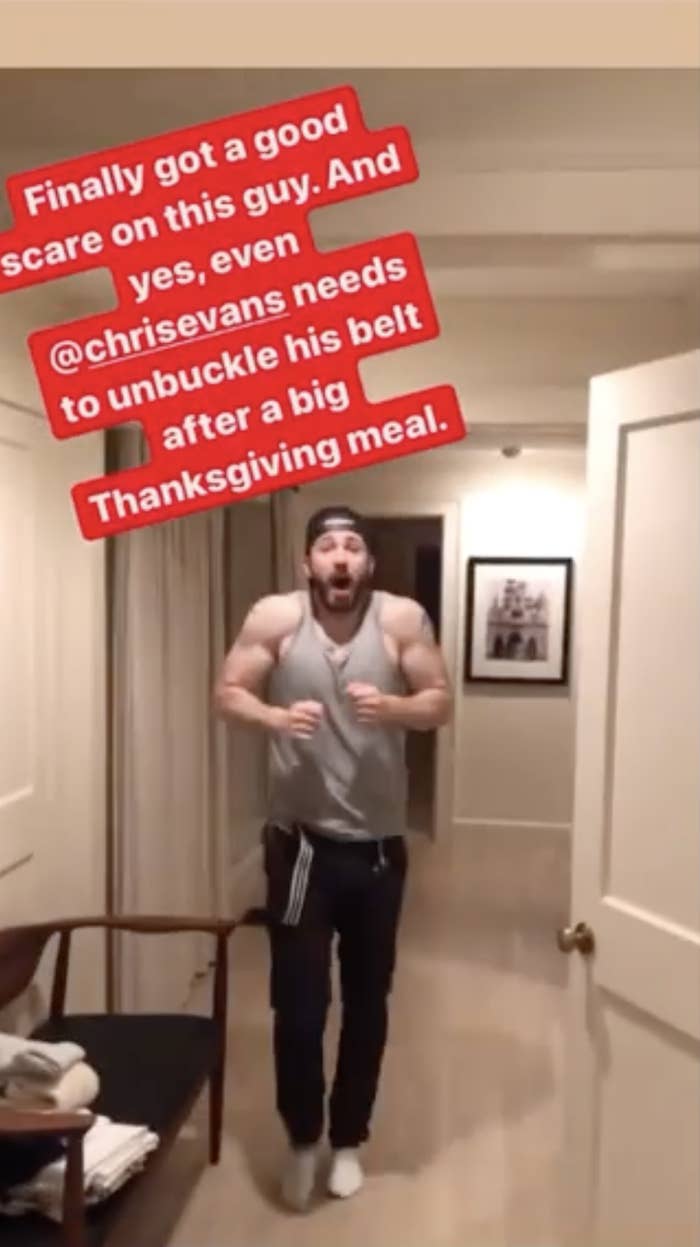 In the clip, Scott scared Chris by popping up out of nowhere. Naturally, Chris reacted by flexing his biceps.
Yup, even Captain America needs some space for all that sweet potato pie. I've never felt more seen.
The video is equal parts hot and hilarious, and I'm thankful to Scott for sharing it.
May your holidays be as merry as Chris looks after eating a big Thanksgiving meal!