The "WAP" rapper just debuted her Medusa-inspired Halloween costume on Instagram, and my jaw hasn't left the floor since.
In case you haven't brushed up on your Greek mythology lately, Medusa was a monstrous, snake-haired figure who could turn those who gazed into her eyes to stone.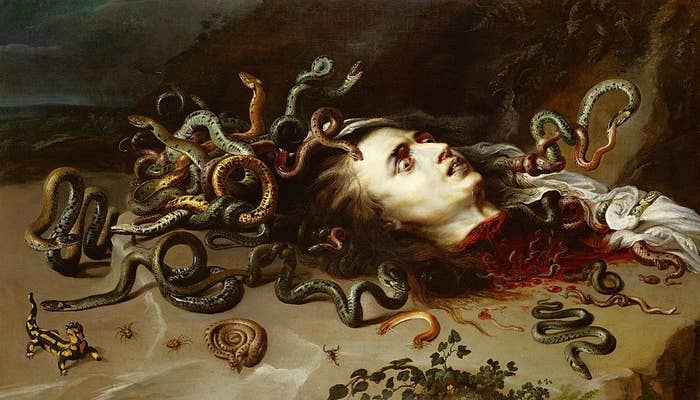 As for Cardi's sick costume, it's the snakes coming out of her hair and the tail for me.
I loved everything about it, and I'm not the only one. The internet is collectively losing its shit over Cardi's mesmerizing costume.
Actor Skai Jackson was in love:

TV personality and actor La La Anthony reacted with one word and fire emojis:

British fashion illustrator and designer Hayden Williams thought the photo would make "an amazing album cover":

This fan said that no matter what, Cardi always brings "the heat":

Others agreed with me that Cardi won Halloween:

Now, excuse me while I refresh my timeline 25,000 times, waiting for Cardi B to post more photos of her epic costume. Everyone else can pack it up until Halloween 2021.
UPDATE: Cardi uploaded another photo of her Medusa costume, and I'm slain. Hang this in the Louvre!!!